What we've discovered about Liz Truss's fascinating family history
4-5 minute read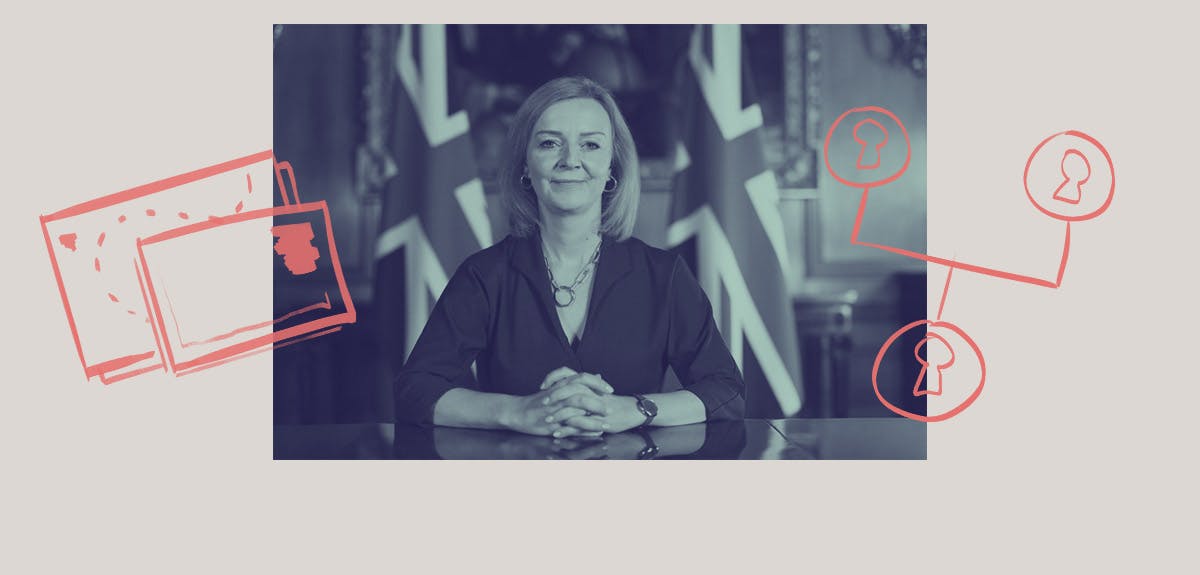 Liz Truss's family tree features strong women, entertainers, and even a prisoner of war.
A closer look at former British Prime Minister Liz Truss's ancestry reveals that she's not the first independent woman in her family. She's also not the first of her ancestors to occupy a place in the public eye.  
Liz Truss (full name Mary Elizabeth Truss) was born in Oxford in 1975, to mother Priscilla Mary Grasby and father John Kenneth Truss. Her parents were married in Lancashire in 1969. She has three younger brothers- Chris, Patrick, and Francis. In 2000, the former PM married accountant Hugh O'Leary. The couple has two daughters, aged 16 and 13.
We have delved deeper into Liz Truss's family history and made some fascinating discoveries. From war heroes to a locally renowned ventriloquist act, this former leader of the Conservative Party descends from a host of interesting characters.
To learn more about the family histories of other prominent figures in UK politics, read our research on Theresa May and Boris Johnson.
Both Liz and her mother have had prominent careers, much like the women on Liz's paternal side. 
Liz's father, John Kenneth Truss, was born in 1947 in Watford, Hertfordshire. His parents (Liz's grandparents) were Clifford Owers and Joyce Mary Birtwistle, who were married in 1938.Two notable women stand out on this side of the family: Joyce's mother and Liz's great-grandmother, Mary Jane Driver, and her mother, Alice Driver (Liz's 2x great-grandmother). Like Liz, both of these women faced adversity in their lifetimes. 
Mary Jane Driver was born in Lancashire in 1972 to Alice Driver (née Pickup) and Benjamin Driver (Liz's 2x great grandparents). As revealed by the 1881 Census, she was the oldest of five children, and her father worked as a postmaster and newsagent.In 1881, aged just 33, Mary's father Benjamin died, leaving her mother Alice to care for their five children. 

At a time when many women were confined to the home, Alice took on her husband's professional responsibilities. A record from 1891 reveals Alice working as a sub-postmistress and a newsagent to provide for her family. By this time, her now 18-year-old daughter Mary had begun work as a telegraph clerk, probably earning around 14 shillings a week.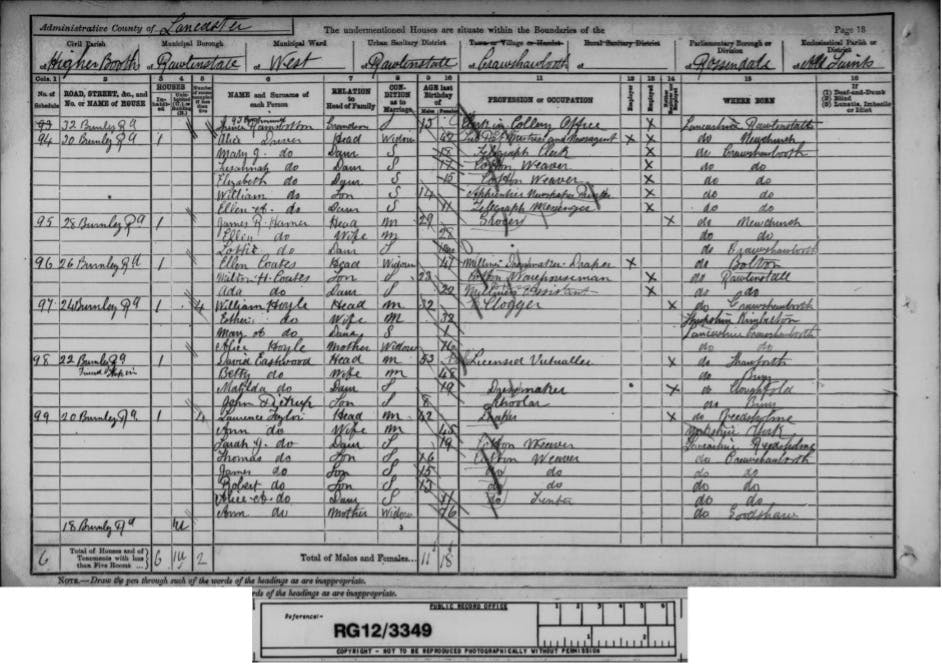 Mary still worked as a telegraph clerk in 1901. By this time, her mother Alice occupied the role of Postmistress, having risen to the position that her late husband once held. As the 1911 Census reveals, Alice remained working at the Post Office into her sixties, while living on Burnely Road in Lancashire. She lived with a 17-year-old girl named Jane Mellor, her boarder.

She died, aged 68, in 1917. She never remarried after the premature death of her husband, instead supporting her family as a single mother for 36 years.  
As the 1921 Census teaches us, Alice's daughter Mary went on to marry the Vicar of Somercotes, Richard Birtwistle, in Alfreton, Derbyshire. Alice died in 1930. As her death announcement in the Derby Daily Telegraph indicates, Mary was a respected member of the community.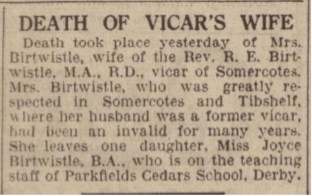 The war hero-turned-ventriloquist 
Our research found that Liz's maternal line is similarly interesting. 
George Grasby, Liz's great-grandfather, was born in Yorkshire in 1891, to William and Annie Grasby. George was a studious boy. Our research found this article in the Driffield Times, which reports his perfect attendance for the academic year 1898-9.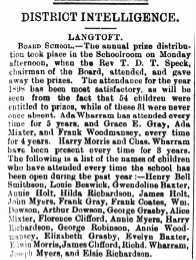 He even won a writing competition in 1902, for a submission entitled 'Shoulder to Shoulder'. As reported by Driffield Times in January 1902, his prize was a book valued at 5s.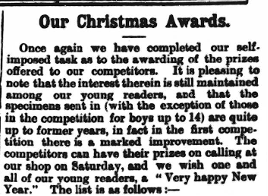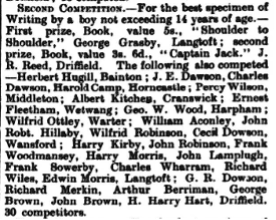 After school, according to the 1911 Census, George worked on a farm as a horseman. Around four months after the First World War broke out, on 12 December 1914, George enlisted in the British Army.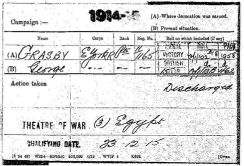 While serving in France with the 4th East Yorkshire Regiment, George was captured as a prisoner of war. The battalion's war diary from 23March 1918 reveals the dramatic events which took place.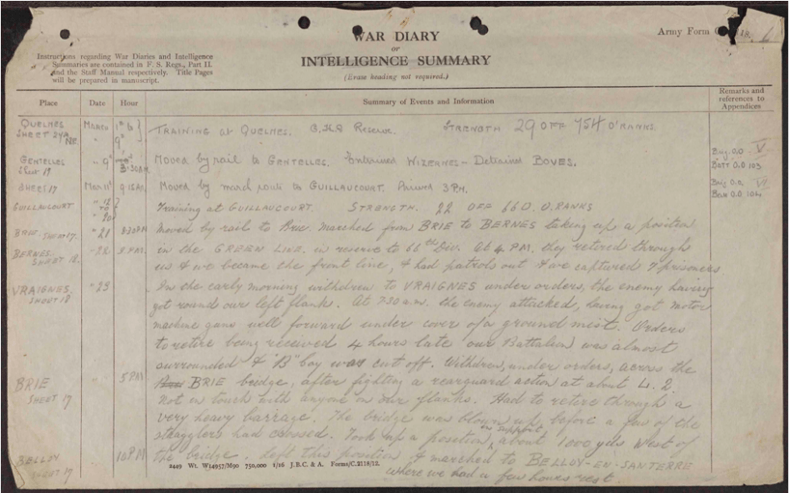 George was imprisoned by German forces at a camp in Güstrow, a cathedral town in Mecklenburg, Germany. The camp's wooden barracks held an estimated 25,000 men. Though George is not featured in these images, they offer a glimpse into life on the camp.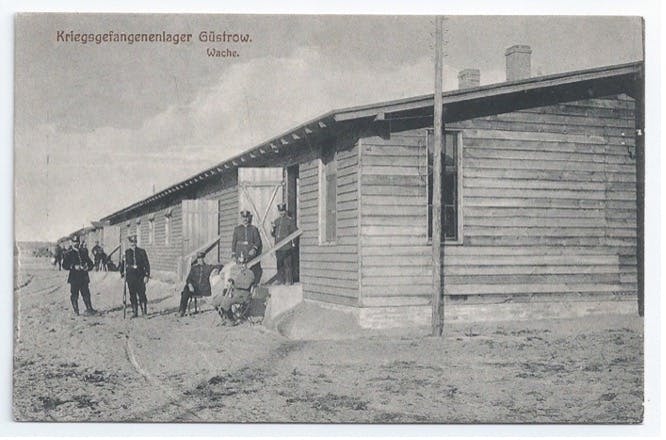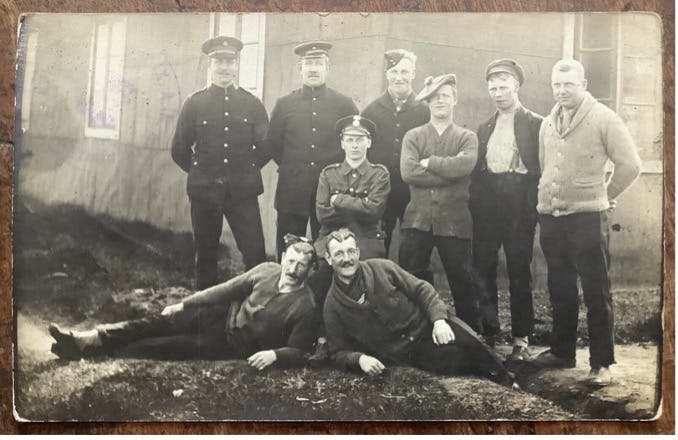 By 1921, George had returned to Yorkshire. At this point, he and his wife had a 3-year-old son named George Raymond. They lived at 17 Adelphi Street, Great Driffield.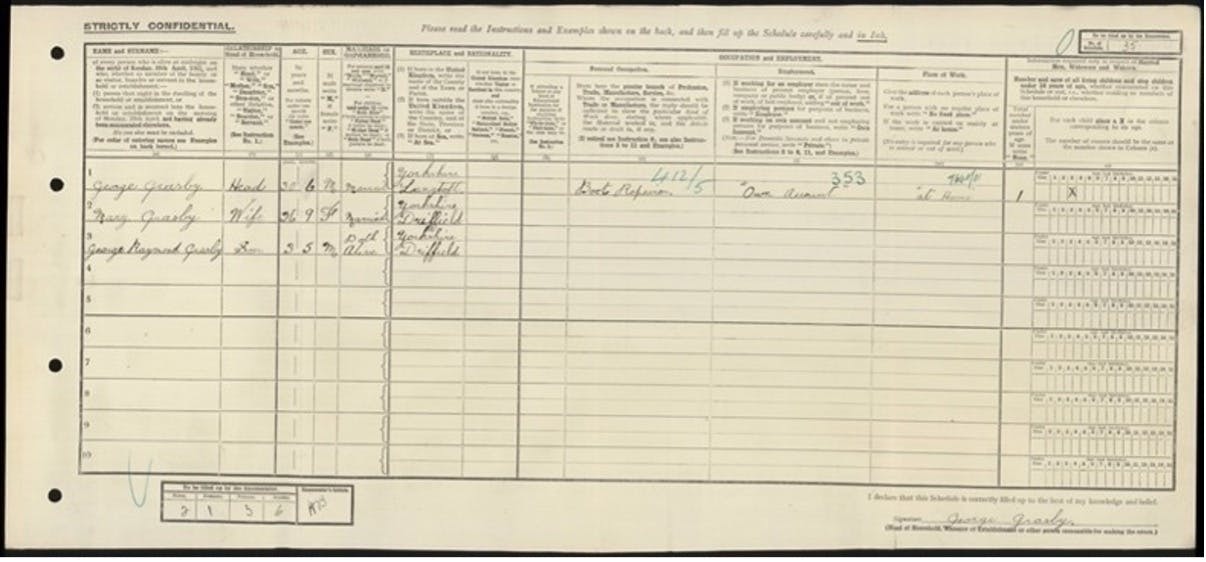 As if his studious beginnings and war hero status weren't interesting enough, our research uncovered yet another surprising turn in George Grasby's life. After the war, he entertained crowds in Hull as a ventriloquist.This art was likely passed down in his family, as there are reports of other ventriloquists by the name of Grasby.
From the Driffield Times to the Hull Daily News, numerous local newspapers reported on George's performances with his doll, Jack.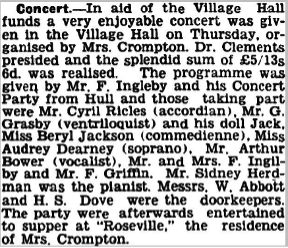 We found reports stretching from 1919 (when he returned from war) up until 1939. It's likely that George dabbled as an entertainer until his death, aged 60, in 1951.
His death announcement in the Yorkshire Post and Leeds Intelligencer, published 12 September 1951, describes him as the 'dearly beloved husband of Mary Grasby'. George was clearly mourned by both his family and his local community.
A colourful family history
Although the link between a family tradition of ventriloquism and Liz's career in British politics isn't an obvious one, Liz's maternal side was clearly creative and enjoyed the spotlight. 
Scholarly traditions run deep in the Truss family. From Liz's mathematician father to her 2x great-grandfather George Grasby, a passion for learning helps to explain the prominent position that Liz rose to as British PM, after having studied Politics, Philosophy and Economics at Merton College, Oxford University. 
From her early career as an accountant to her most recent role as Prime Minister, Liz Truss has displayed the erudition of her maternal ancestors and the fierce independence of the women on her father's side.