Why I believe my family history subscriptions are worth every cent
4-5 minute read
By Paul Nixon
8 November 2022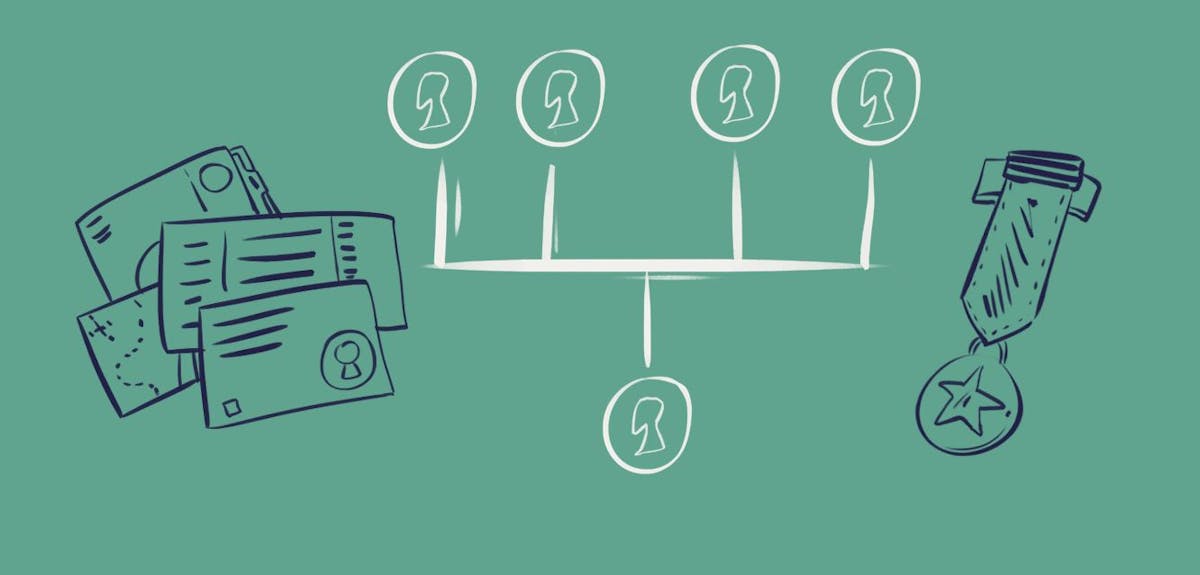 Until the internet arrived, finding your family's story wasn't so straightforward. Paul Nixon explains how it used to be and why, in comparison, today's subscriptions are a small price to pay.
When I was 17, my first grandparent died. Walter Leonard Nixon, a veteran of the First World War, was 87-years-old. He'd been poorly, off and on, for a while, and his death inevitable. Nevertheless, his passing left a large hole in my life and also triggered regret at not having sat down with him, before it was too late, to talk about his experiences during the First World War. To be honest, though, that would have been hard as my grandfather was extremely deaf; a legacy, we were told, of his time as a gunner during the Great War.
Discover your family's rich story
Delve into millions of online records for a bigger picture of your past.
I determined to compensate for having missed out on those chats, by tracking down other old soldiers. I contacted my local newspaper, The Essex Chronicle, and they subsequently ran an article about my quest, publishing a photo of me with a veteran I had recently met.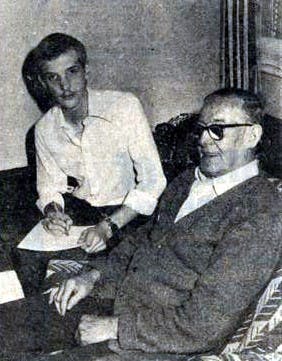 As a result of the newspaper article, I was contacted by several people and one of them loaned me an autograph album that had been kept by his aunt when she was a Voluntary Aid Detachments (VAD) nurse. As interesting as it was, I was keener to meet and talk to old soldiers, and I put the album to one side. It was only towards the end of the 1980s, that I picked it up again and started looking in more detail at the entries.
Edith Oliver, a resident of the village of Broomfield in Essex, had answered an advertisement for a 'lady's companion' and by 1910, having been accepted by Miss Cotesworth - the 'lady' in question - as a suitable companion, she had travelled south to the village of Chailey in Sussex. Edith Oliver appears to have integrated well and by the time the First World War started she was an active member of the local Sussex 54 VAD, with Margaret Cotesworth as its commandant.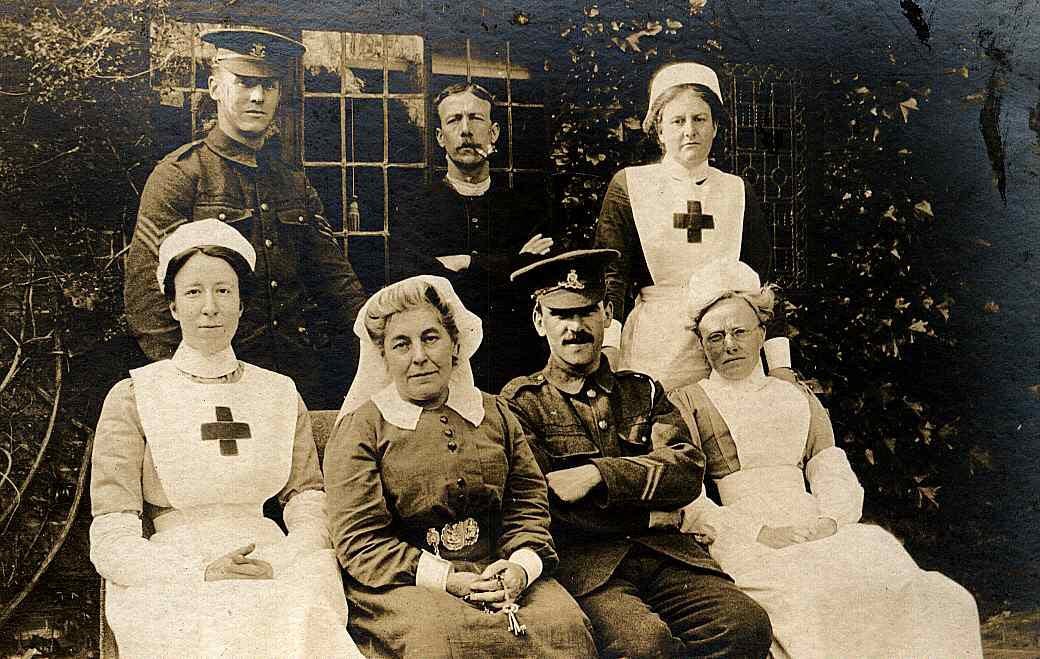 As early as March 1915, Sussex 54 VAD started taking in sick and wounded soldiers, and Edith Oliver started asking them if they could sign her autograph book. There are 127 names in her album and I decided to find out more about the men who had come under her care.
Trips to The National Archives
In 1989 there was no internet. Research had to be done the hard way. I knew that many of my answers, in the form of medal index cards and medal rolls, would be found at The National Archives and so that was where I turned my attention. Fortunately for me, I was living in Essex and The National Archives, albeit a four-hour round trip by train, was doable. In those days, I used to work four ten-hour days a week for a business that was open seven days a week. That gave me two and sometimes three free days a week when The National Archives would be open. I used that time, and my holidays, to start going through my list of sick and wounded Chailey soldiers.
The National Archives document ordering process is constantly evolving but I remember in those early days that you had to go to the information desk and request a microfiche copy of a medal index card. Each request meant form-filling and pretty soon I went armed with pre-printed medal index card templates onto which I could record the details. Each medal roll was another 'piece' to order, as was the silver war badge roll. As for service records and pension records, these were still being photographed and being made available on microfilm, alphabetically by surname, at what seemed like an incredibly slow rate.
Worse still, as it turned out, there were some records which had been filmed out of sequence and put onto different reels. For each man then, you had to look at least four reels of film, and with no guarantee of course that there would even be a surviving record. Each film meant loading it onto the microfilm reader and then manually scrolling through, frame by frame. It was a slow and laborious process and yet I still remember the thrill of actually finding a record and then trying to interpret it on the large A3 print-outs on those return journeys back to Essex.
This painstaking form of family history research will be familiar to anyone who was exploring their past before the internet age. Remember too, that you had to second guess where the source material might be. The National Archives was a good bet for sure, but as we now know, there are snippets of information in a multitude of different sources including, but not limited to, newspapers, books, local archives, military archives and private collections.
Ironically, it was only when I moved to India in September 2003 that I completed, as far as then possible, my research. By then, many records had been published online and I was able to conduct that research from 5,000 miles away. I no longer needed to engage researchers in Canada and Australia either because I could view and download records from the Canadian Expeditionary Force and Australian Imperial Force. Best of all, everything was there for me at the click of a button with more published every week. Eventually, I published my research on a dedicated Chailey 1914-1918 blog.
Why should you pay for your past?
I still firmly believe that family history research is one of the greatest beneficiaries of the internet. We must remember how fortunate we are to have such easy access to this material. It comes at a price of course but the process of digitising millions of documents and indexing them so that individuals are easily found is not cheap. Nevertheless, large genealogy websites not only make their assets affordable but also give everything away free of charge for two weeks. When was the last time you went to a supermarket, stuffed your trolley full of goodies and were then waved past the checkouts by a smiling security guard? "Come back soon. It's all free here for a fortnight."
As a member of the Findmypast Community recently posted on Facebook, "Pay up and be cheerful or try it the old way." Hear, hear!
More on this topic:
Share this article
About the author