Princess Diana's family tree shows regal connections long before she married royalty
2-3 minute read
By Ellie Ayton
19 May 2022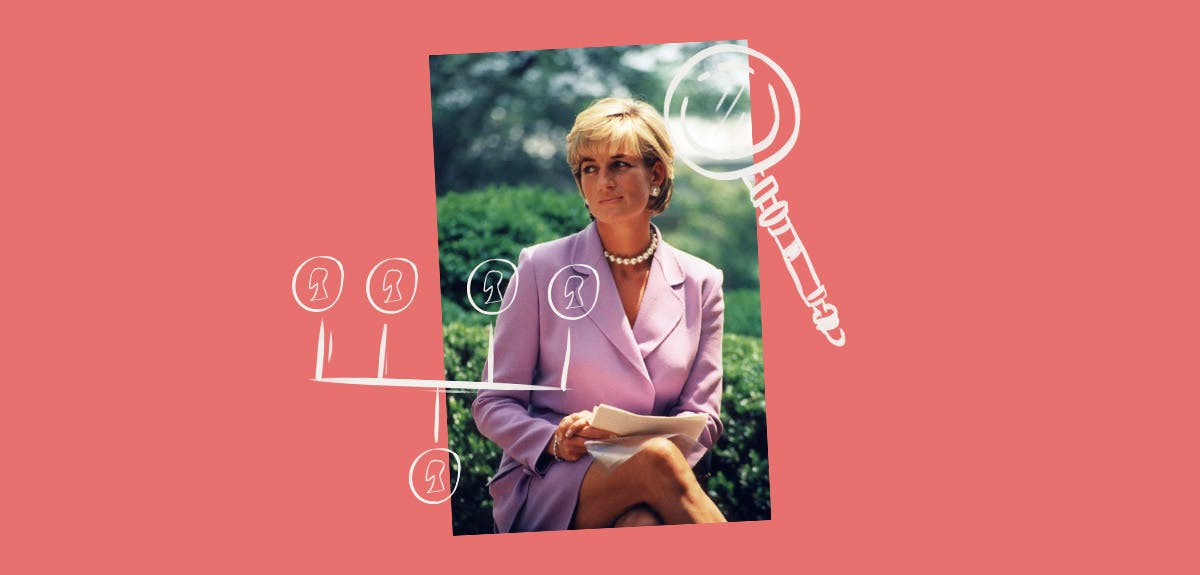 Scandal, heartbreak and drama abound when Princess Diana appeared in The Crown on Netflix. But who were her ancestors, and was Diana really related to royalty and Winston Churchill?
In The Crown on Netflix, the 'people's princess' is played by Emma Corrin, and later Elizabeth Debicki.
Known for her extensive charity work, lasting fashion sense and tumultuous marriage to Prince Charles (now King Charles III), Diana Frances Spencer was born on 1 July 1961 to parents John Spencer, 8th Earl Spencer, and Frances Roche.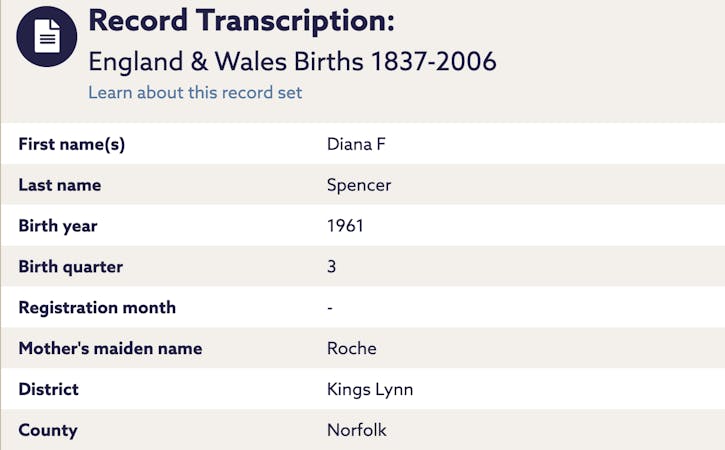 She was the fourth of five children and grew up near Sandringham Palace, even playing with the young princes Andrew and Edward. Princess Diana's family tree tells a story of love, heartbreak and war.
On her father's side, Princess Diana's ancestry boasts more than a few notable figures. The Earls of Spencer stretch all the way back to 1765 with John Spencer, 1st Earl Spencer. Ironically, he had a younger sister called Diana, who died aged only 8 years old.
John's daughter Lady Georgiana Spencer (1757-1806) married William Cavendish, 5th Duke of Devonshire, and featured in the popular film The Duchess starring Keira Knightley.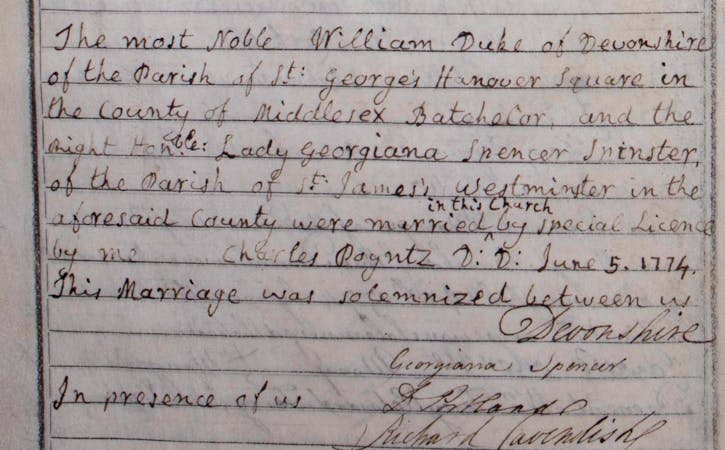 This makes Georgiana, who also suffered a dramatic marriage in the public eye, Diana's 4x great-aunt.
Is Diana related to Winston Churchill?
The short answer is yes. Via the Spencer-Churchill line, Princess Diana is related to Winston Churchill, former British prime minister. Their common ancestors include Charles Spencer, 3rd Earl Spencer (1675-1722) and his wife Anne Churchill: Diana's 7x great-grandparents, and Winston's 5x great-grandparents. So, the connection goes back way back.
Diana is descended from not one, but two illegitimate children of King Charles II of England: Henry Fitzroy and Charles Lennox, via two of her great-grandmothers, Adelaide Seymour and Rosalind Bingham. This means that Diana's royal family tree stretches back through the ages of both English and Scottish history.
The Princess of Wales is also connected to another famous female royal, Mary, Queen of Scots, whose own life was marked by tragedy, politics and controversy. In addition, this royal connection means that Diana and her husband Prince Charles were very distant cousins, via several lines. In particular, they each descend from a daughter of Henry VII: Margaret, who married James IV of Scotland, and Mary, who married Charles Brandon.
Elsewhere in Princess Diana's family tree, there are close links between the royal family. Diana's grandfather Albert was a godson of Edward VII.
Charles Spencer, 6th Earl Spencer, was Diana's great-grandfather. He was a Member of Parliament from 1880 to 1895 and 1900-1905. As Vice-Chamberlain of the Household, he was responsible for delivering a daily report on House of Commons business to the reigning sovereign.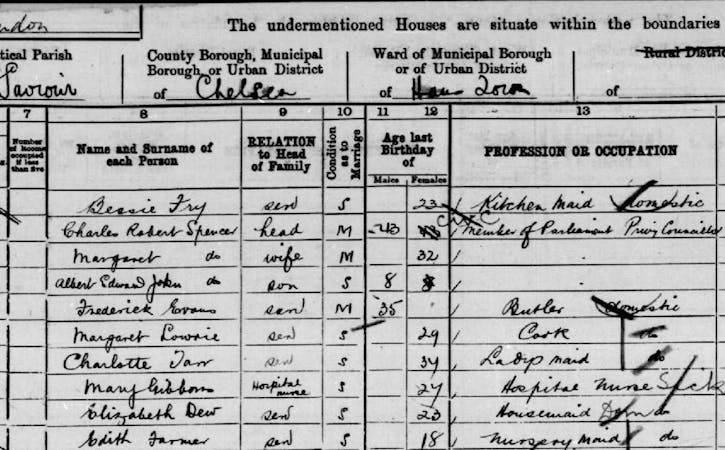 Diana's ancestor Henry Spencer, 1st Earl of Sunderland, fought for the royals during the English Civil War. He was killed at the Battle of Newbry in 1643.
Diana's mother Frances Roche was born in 1936. When she married John Spencer in 1954, the Queen, Prince Philip, the Queen Mother and Princesses Margaret and Anne attended the wedding. Frances' father Maurice was a friend of George VI, while her mother Ruth was a lady-in-waiting to the Queen Mother.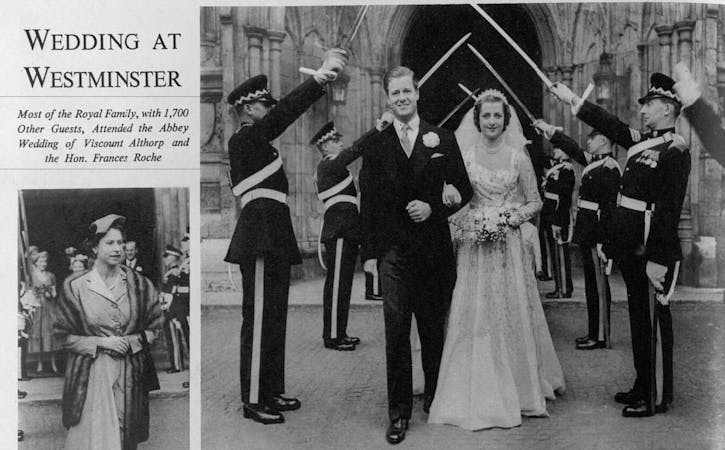 Diana's maternal grandmother, Frances Ellen Work (1857-1947), was an American heiress. In 1891, she divorced her husband James Roche, later 3rd Baron Fermoy, on the grounds of desertion. The high-profile case appeared in the newspapers of the time.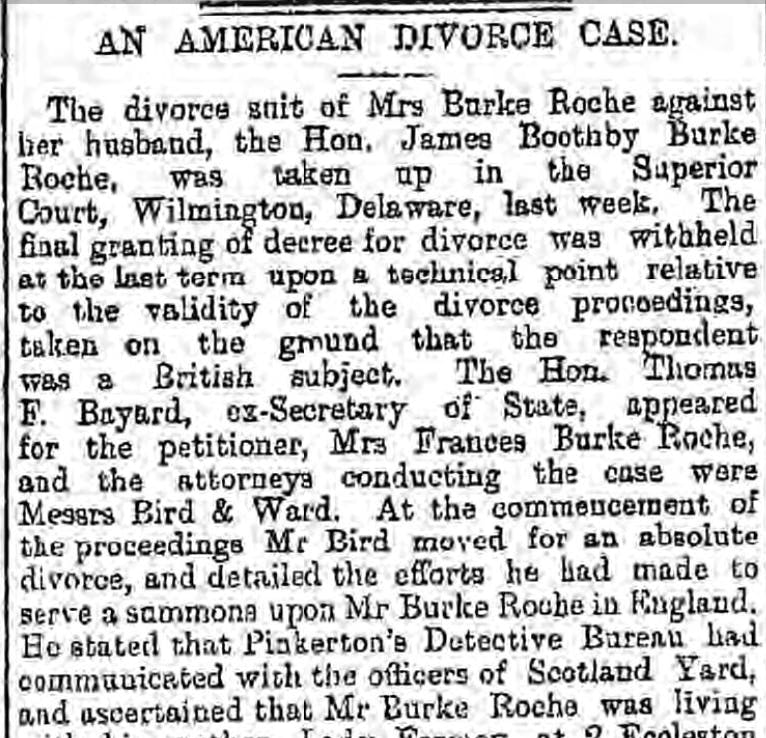 Diana's other American links include presidents John Adams, Thomas Jefferson and John Quincy Adams, banker JP Morgan and poet Ralph Waldo Emerson. Numerous actors, celebrities, politicians and others can also claim a family connection to Princess Diana.
More on this topic:
Share this article
About the author