Famous and infamous Irish-Australians: Happy St Patrick's Day (Down Under)!
3-4 minute read
By The Findmypast team
15 March 2015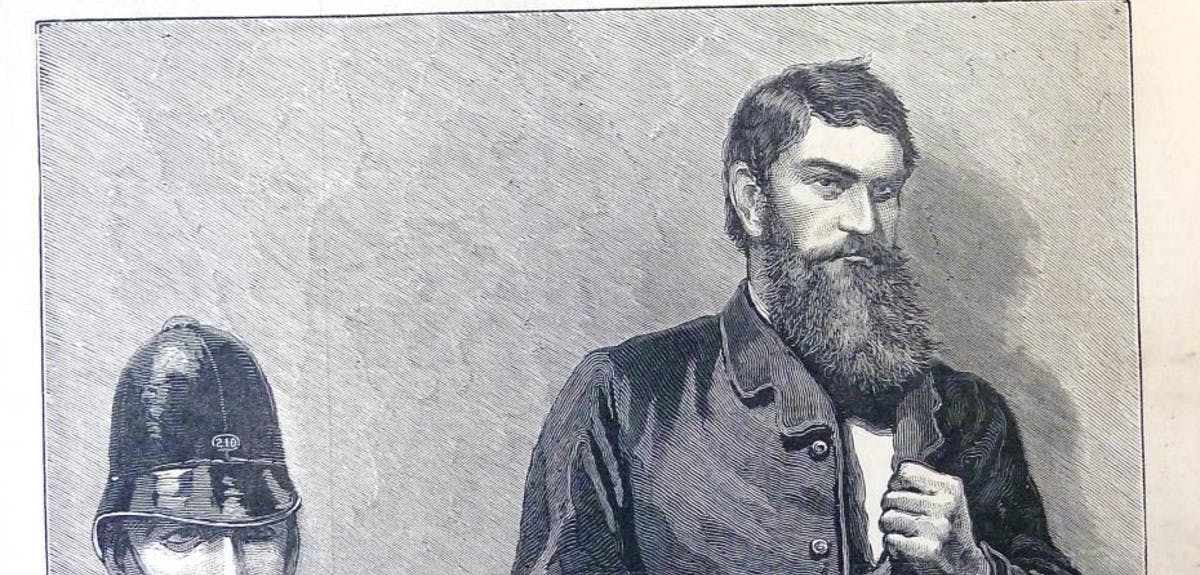 Celebrate Australia's rich Irish heritage this St Patrick's Day by searching for remnants of the Emerald Isle here Down Under – and even on your own family tree! – among Findmypast records.

Findmypast has the largest online collection of Irish history records in the world at 90 million records (and counting): from petty sessions registers to digitised historic newspapers to parish records to the crucial Griffith's Valuation, and many more.

To celebrate both St Patrick's Day and our ever-growing collection of Irish history records here at Findmypast, we thought we'd explore some Irish-Australian history. Our records reveal the Irish forebears of some of Australia's most famous and infamous icons, both past and present – and how one of the greatest tragedies in Irish history changed the face of both Ireland and Australia alike.

Ned Kelly and the pig thief

One of the most infamous figures in Australian history, Ned Kelly remains a controversial and hotly-debated outlaw long after his execution in 1880: was he a bushranging, cop-killing murderer, or a larrikin legend taking a stand?

The Victorian Prison Registers 1871-1960 recently published on Findmypast provide a fascinating glimpse into the criminal career of this iconic outlaw – not to mention a glimpse at both his first mugshot and the final one taken before his hanging.

While Ned's bushranging exploits and the home-made suit of armour he sported remain notorious, this iconic Aussie's Irish roots aren't quite as well-known. Yet, as Findmypast records prove, his father John Kelly, known as 'Red', was an Irishman from County Tipperary.

Coincidentally, Red was transported to Van Diemen's Land just years before a watershed moment of Irish history would propel tens of thousands of his fellow Irishmen to emigration all over the world, including to his new home in the colonies.

An Gorta Mór, or the Great Famine, was a horrific famine caused by potato blight. Between 1845 and 1852, this famine decimated the country's population by roughly 1 million – or a quarter in total.

Though the Irish people were no strangers to large-scale poverty and suffering, this was a particularly harrowing time. Even decades before the famine struck, in 1824, the poverty was dire enough for the Irish Reproductive Loan Fund to be established, aiming to provide small loans to the poor across western Ireland.

Even on a day of national celebration like St Patrick's Day, amidst the shamrocks and leprechauns, it's important to remember the loss and suffering of this crucial chapter of Irish history – and the famed resilience and good humour of the Irish people, from which Australia so strongly benefited.

Indeed, it's sobering to consider how fortunate Red and others like him were to have escaped before the famine, disease and mass starvation ravaged Ireland in the 1840s and early 1850s. There's also a touch of irony to the fact that if Red hadn't committed that crime – or been caught in the process –his son could have become a famous Irish outlaw instead, or perhaps never seen the light of day.

Nicole Kidman and the SS Susan

Of course, Ned isn't the only Australian icon with Irish roots. One of the most internationally-recognised Australians of the 21st century, actor Nicole Kidman, has several Irish lines on her family tree. Our friends at Eneclann have dug up some interesting links into Nicole's Irish lineage, which head genealogist Fiona Fitzsimons has allowed us to share.

The Finns originated in Castlegregory, a village in County Kerry. Like Red Kelly, they too left Ireland's shores not long before the horrors of the Great Famine struck – but unlike Red, the Finns came to Australia of their own free will!

In late 1838, a dairy maid by the name of Mary Finn (nee Gallivan) left her home village of Castlegregory, in County Kerry. Along with her three children under the age of 10, called John, Patrick and Julia, she endured the long crossing from Ireland to Australia in the middle of winter aboard the SS Susan. They finally arrived in Sydney on 10 March 1839 where they would establish a new life far from their village back home.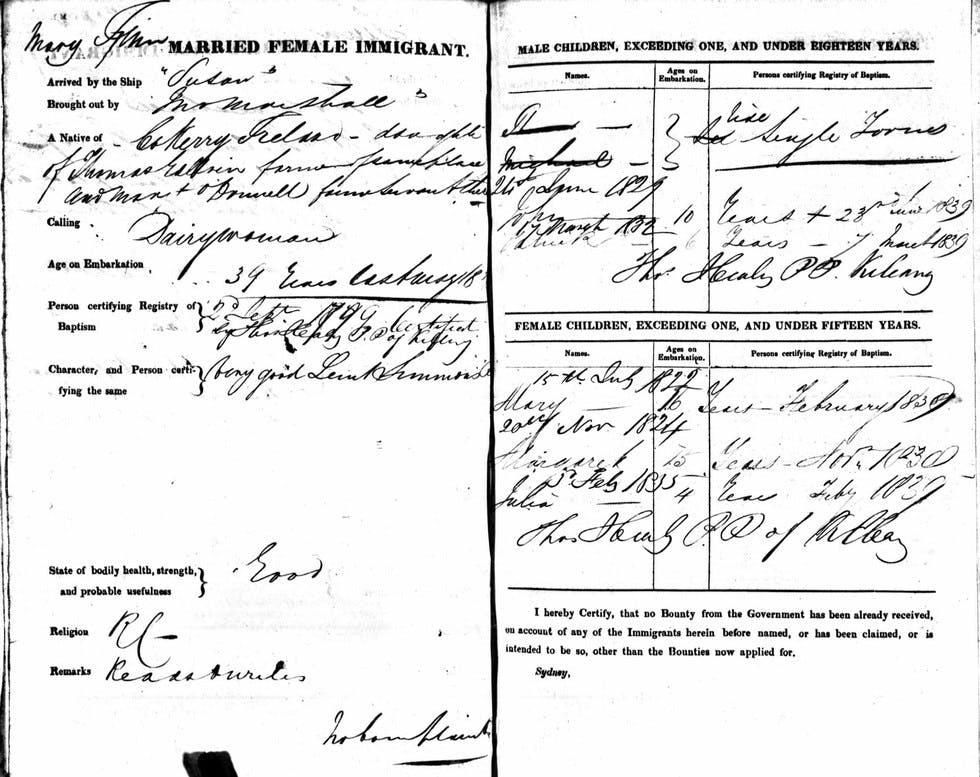 John died in 1889, just five years after his mother's death, in the Sydney suburb of Randwick – roughly a dozen kilometres away from North Sydney, where her famous descendant would later attend school.

Whether they came as free settlers like the Finns, or convicts like Red, the Irish made a significant contribution to Australia. Today, a reported 30 per cent of the population here have ancestral ties to Ireland.

And difficult times in the homeland played no small part in fostering these links. During the mass emigration of up to a million Irish residents in the Great Famine, for example, approximately 70,000 of them settled in Australia.

Explore your own Irish ancestry, and their important impacts here in the antipodes, at Findmypast this St Patrick's Day.

More on this topic:
Share this article
About the author