Religious roots and a surprising culinary connection: Here's what we discovered about Mary Berry's family history
5-6 minute read
By Daisy Goddard
10 February 2023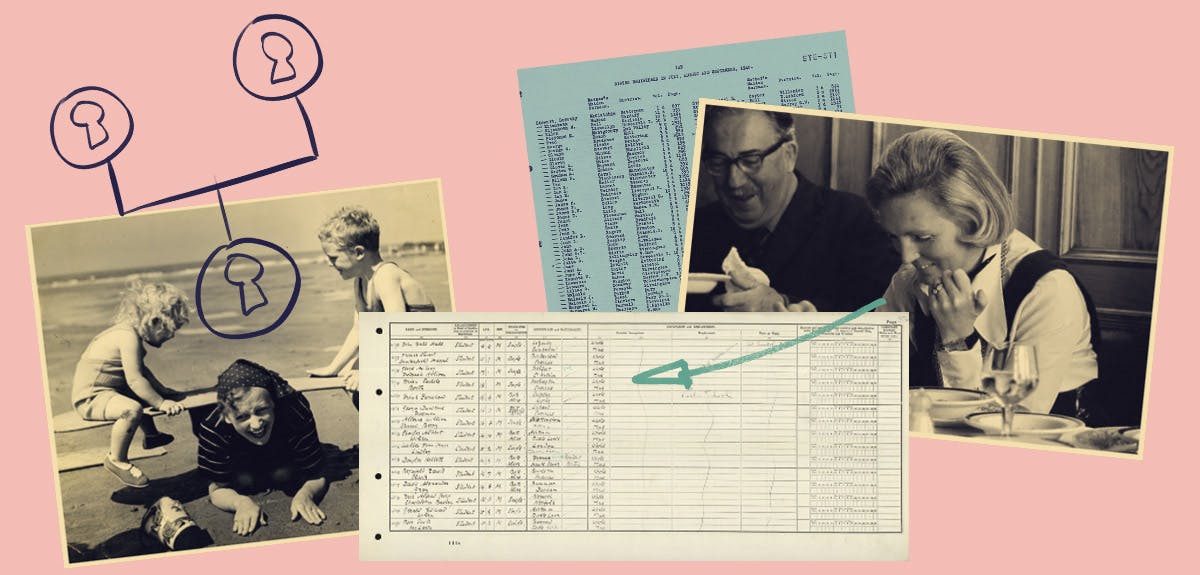 From cakes to pastries, Mary Berry is Britain's cherished baking queen. But how much do you know about this famous figure's familial background? We delved into her family tree and made some surprising discoveries.
Mary Berry was born Mary Rosa Alleyne Berry on 24 March 1935. Although she legally took her husband's surname (Hunnings), she continues to use her maiden name for her public persona.
Berry was born in Bath, to mother Margaret 'Marjorie' Wilson (1905-2011) and father Alleyne William Stewart Berry (1904-1989). She grew up with one sibling, an older brother named Roger who died in 2015.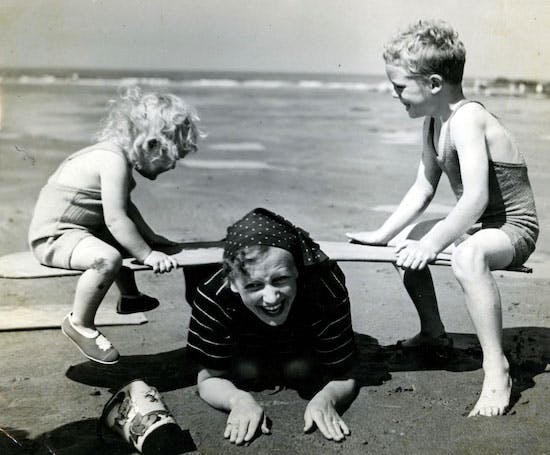 After graduating the Bath College of Domestic Science, Mary Berry moved onto the prestigious French school Le Cordon Bleu, where she received a Parisian education in the art of haute cuisine.
Berry married Paul Hunnings in 1966. The couple has two sons and a daughter, though one son tragically died in a car accident, aged 19, in 1989.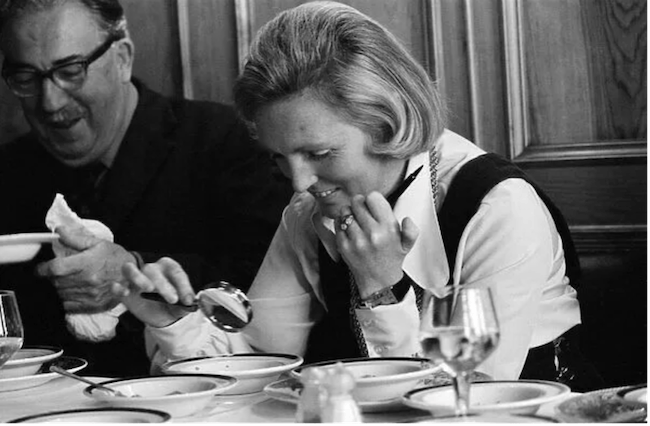 Though much of Mary's personal life is kept private, she's openly a member of the Church of England. In recognition of her services to the culinary arts and her charity work, Mary Berry was made a Dame by Queen Elizabeth in 2020, aged 85.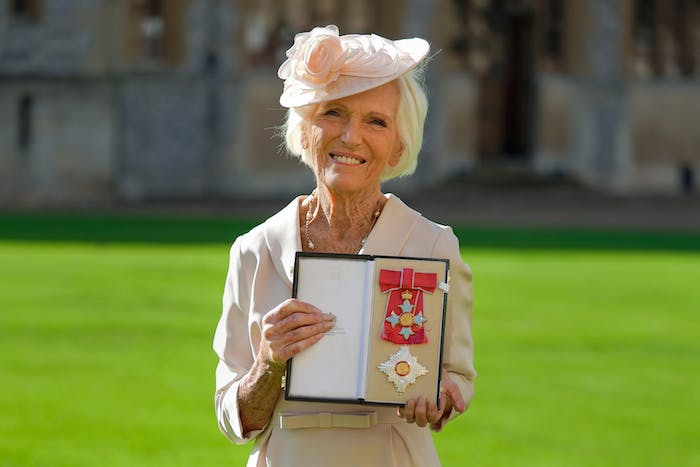 With a foodie career that spans decades, she is certainly a British institution. When we think of British culture, Mary Berry is up there with giants like Sir David Attenborough.
Mary Berry's prominent parentage
Mary's mother - Margaret Conway Wilson - was born in August 1905 in Ashton Under Lyne, Lancashire. Due to the commonality of the surname Wilson, Margaret proved difficult to track down in our records.
The opposite is true of Mary Berry's father Alleyne. Alleyne William Steward Berry was born in Nottingham on 21 October 1904. He married Mary's mother in the Manchester area in 1929.
Alleyne was a prominent figure in Bath, where Mary and her brother were born. He was a surveyor and planner, and even served as the Mayor of Bath in 1952. He also helped to establish the University of Bath in the 1960s.
It is well-documented that Mary is a practising Christian, like her late mother Margaret. A glimpse into her family tree reveals that religion has been passed down the generations.
Mary's father Alleyne Berry was the son of a Norwich-born clergyman, Edward Arthur Berry (born 1871). On 5 July 1907, tragedy struck the Berry family. Alleyne's mother Annie Rose Suffolk died aged 36.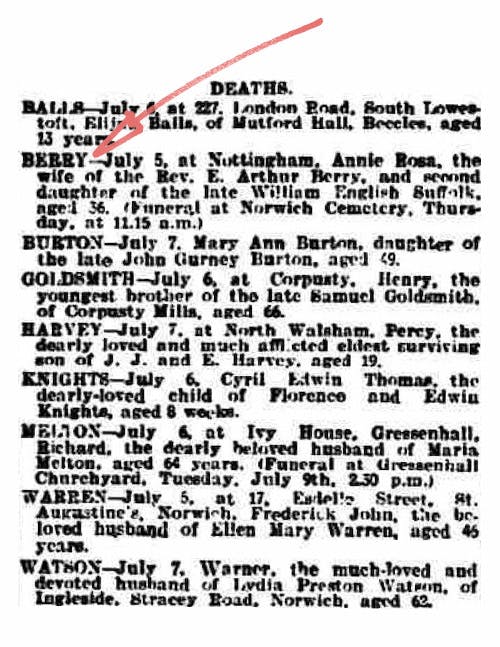 The 1911 Census reveals that Alleyne and his widowed father lived at Pleasley Hill Vicarage in Nottinghamshire, four years after Annie died. The family was clearly well-do-to; they had a live-in cook (Florence May Parson) and a nurse (Florence Emily Parrington).
By 1921, the 16-year-old Alleyne was no longer at home. He was studying at the Rossall School in Fleetwood, Lancashire.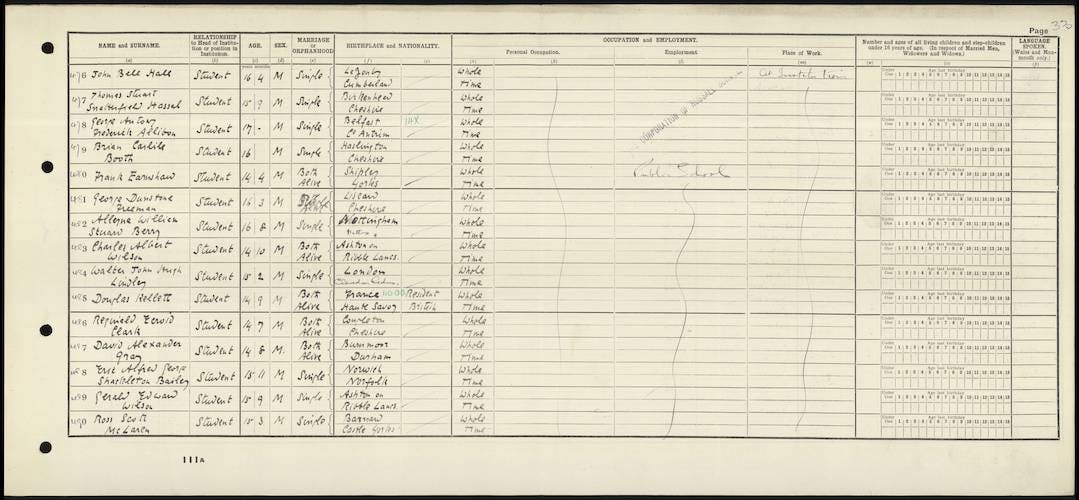 This independent boarding school, set up in 1844 for the children of Church of England ministers, was nicknamed the 'Eton of the North'.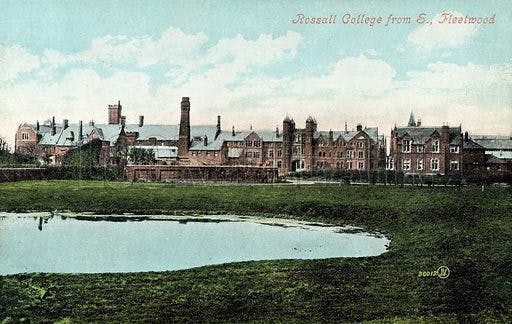 Alleyne's father Edward Arthur was the Vicar of Drypool, Hull in 1921. He lived on an 11-room residence on Holderness Road, with a housekeeper and two servants.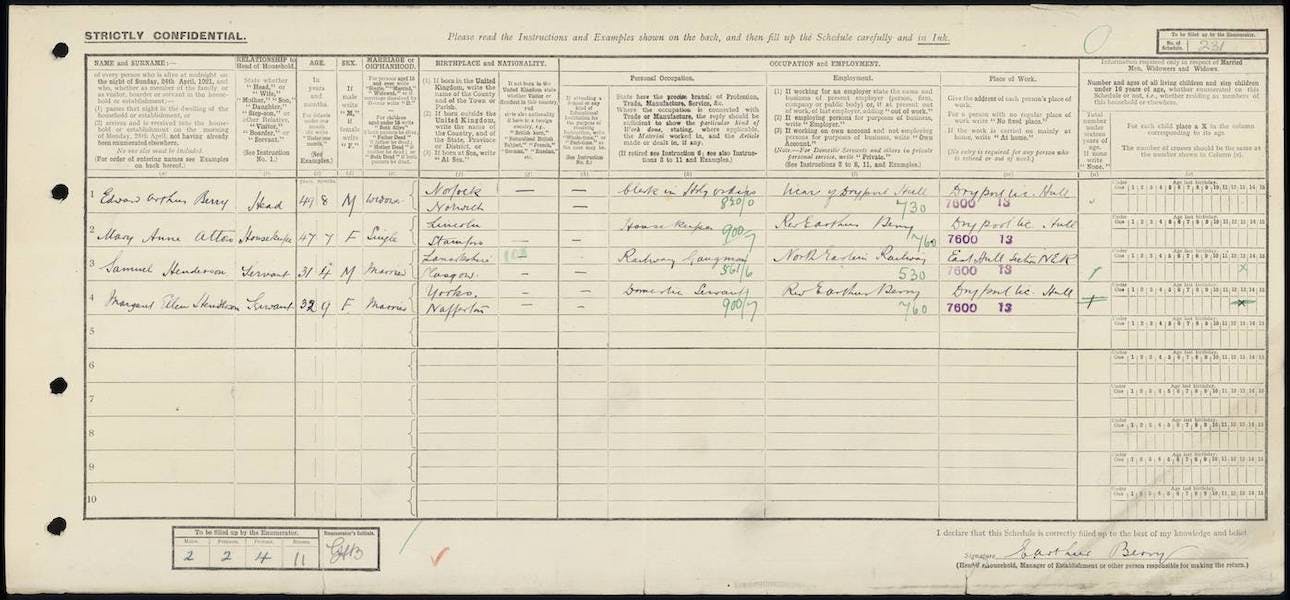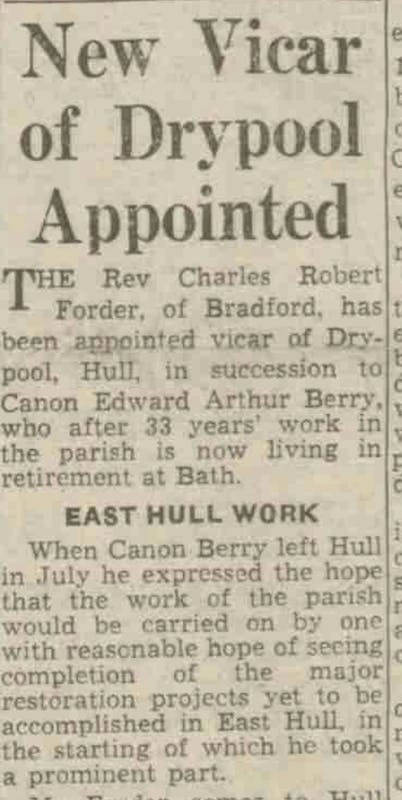 Edward Arthur Berry was an esteemed local figure due to his active role in the community of Drypool. Mary Berry clearly wasn't the first in her family to make headlines, neither was she the first to hold faith close to her heart.
A surprising link to the present-day
Baking, it seems, may be in Mary's genes.
A closer look at the Houghton line reveals a fascinating discovery. Eliza's father, Robert Houghton, is listed in the 1861 Census as a baker in Norwich, employing three men.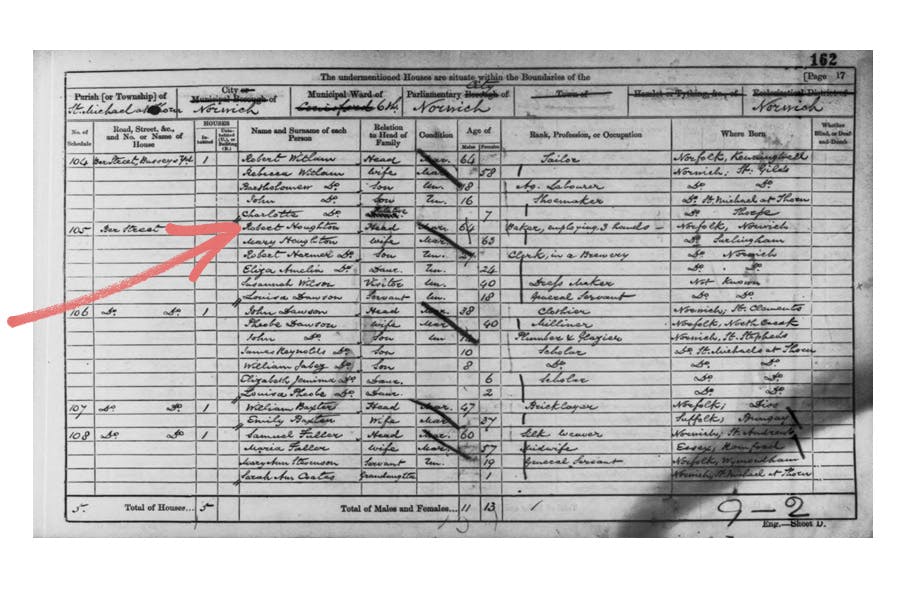 A decade earlier, in the 1851 Census, Robert's occupation was a carpenter. Interestingly, his 19-year-old son Robert Jr was listed as a baker. It is perhaps through his son that Robert Senior entered the world of baking.
The Berry family were no strangers to professional and personal struggles. Tracing her paternal lineage back to the late 18th century reveals a story of hardship. Five generations back, we find Mary Berry's namesake.
Born 1785, Mary Eastaugh became a Berry upon her marriage to Christopher Berry. The pair married in 1807 in St Peter Mancroft, Norfolk.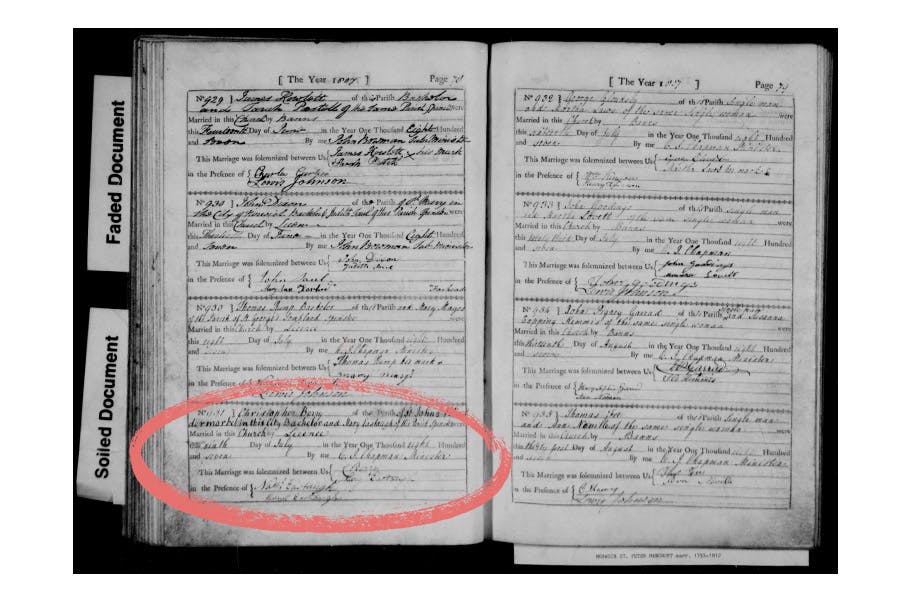 Mary and Christopher Berry did not have it easy. Christopher, a stationer and bookseller, declared bankruptcy in 1811. Most of his family were forced to enter the workhouse.
Despite this early hardship, Mary and Christopher's daughter Mary Jr (Mary Berry's 2x great-grandmother) lived a long life in Norwich. We found her in the 1871 Census, as the head of the household, aged 58. She lived alone in Somerleyton Street, Heigham.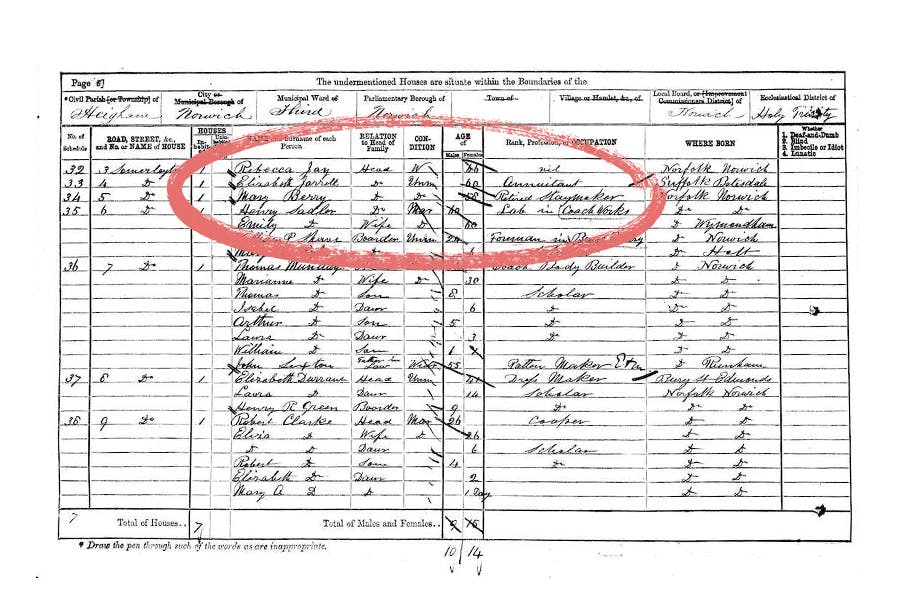 She was a retired staymaker - an artisan who made clothes. Like her great-great-granddaughter of Great British Bake Off fame, Mary was an independent woman with a long career.
From professional baker Robert Houghton to her namesake born in 1785, Dame Mary Berry's family tree is full of interesting ancestors. Their stories remind us that we are all a product of our family's long history.
Accessing Findmypast's records can help you to uncover the tales hidden in your own family tree. Reconnect with your roots with a free trial today.
More on this topic:
Share this article
About the author