Michael Caine's family tree: explore military stories from Southwark and beyond
6-7 minute read
By Liam Boyle
6 October 2023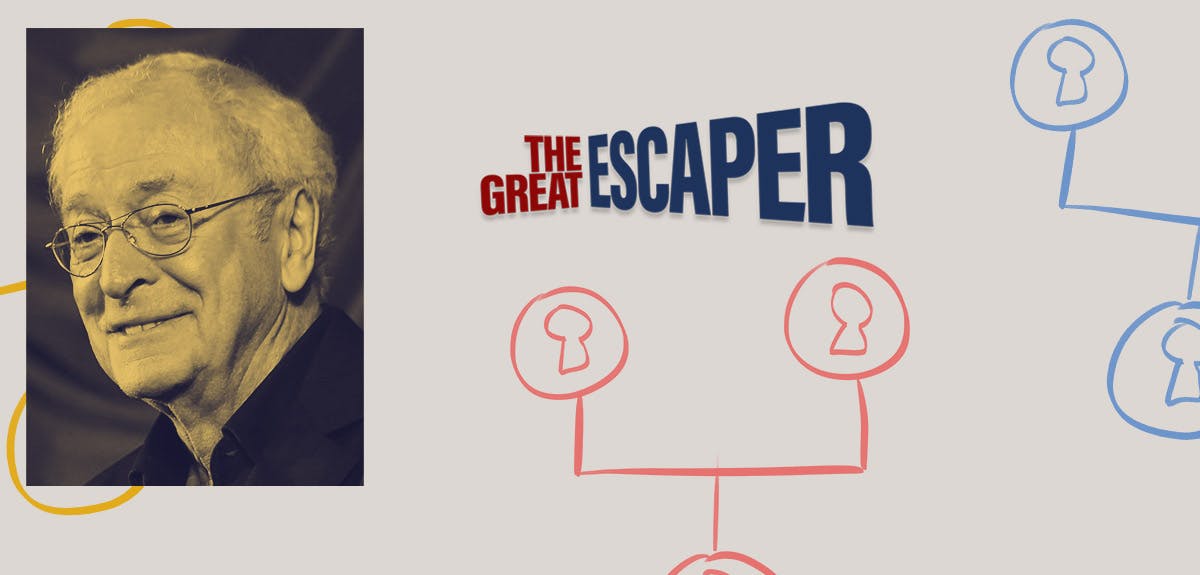 As part of our exciting partnership with The Great Escaper, we dove into the family tree of one of the nation's most loved actors to tell the story of the man behind so many iconic characters.
British actor Michael Caine has graced our screens for over 70 years now. He has appeared in some of the most recognisable films of the past 60 years, from The Italian Job to The Dark Knight trilogy and many more.
To celebrate the release of The Great Escaper in October 2023, we did a little digging into the lives of his ancestors. With wartime heroism and international travel, Michael Caine's family tree tells a story almost as compelling as that of the film itself. Read on to learn more about what we uncovered.
But the fun doesn't have to end there. We've also used our vast record collection to learn a little more about other cast members - John Standing, Laura Marcus and Will Fletcher.
Michael Caine's family history explained
Fans may be surprised to learn that Michael Caine's birth name is not the name that the public knows him by. He was born Maurice Joseph Micklewhite in Rotherhithe, London on 14 March 1933, to parents Maurice Joseph Micklewhite Sr. and Ellen Burchwell.
He grew up one of two boys - his brother Stanley Victor Micklewhite was born in 1935.

Early in his acting career, Maurice took on the stage name Michael White - we can assume that this is a play on his surname, Micklewhite. After discovering another actor with this name, yet another name change was necessary. Michael Caine was the next name that Maurice landed on, reportedly inspired by Humphrey Bogart's 1954 film The Caine Mutiny.
Interestingly, Maurice's brother Stanley also found fame as an actor. Following his brother's lead, he similarly adopted the surname 'Caine'. He acted alongside Michael in The Italian Job (1969).
When Michael was born in March 1933, his parents lived at Weston Street in the London borough of Southwark. Both Maurice and Ellen had been born in Southwark, and it was here that they were married.
Michael was aged six when World War 2 broke out. Like so many other children, he was evacuated under Operation Pied Piper. As a little digging into our newspaper collection revealed, Michael was moved to the village of Runcton in Norfolk.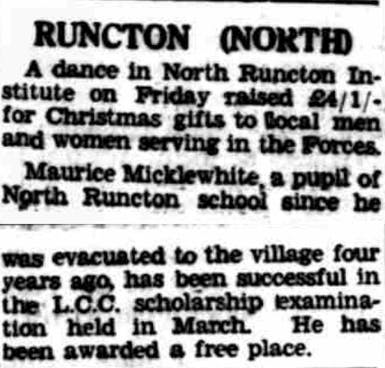 This article, from the 8 September 1944 edition of the Lynn Advertiser, announces that Michael (Maurice) had successfully passed the L.C.C. scholarship examination. It also tells us that he had been evacuated to the village four years ago. This means that he was away from home much longer than most other evacuees at the time, as most returned home long before the end of the war.
With Southwark suffering badly during the Blitz, Michael Caine's family were re-homed after 1945. They found themselves in Marshall Gardens in the Elephant and Castle area of London, just a stone's throw away from their native Southwark.
Michael's mother Ellen Frances Maria Burchell was born on 10 May 1900 in St. Olave, Bermondsey. Her parents were Phoebe Stokes (b.1881) and John Burchell (b.1876), who from Ellen's birth certificate and the 1901 Census we learn was a carman - this is equal to what we would consider a van driver today.
Much like his daughter Ellen, John Burchell (Michael's grandfather) was both born and married in Southwark.
His parents (and Michael's great-grandparents) were Maria Smith (b. 1853) and John Burchell Sr. (b.1848). Both were born in Southwark, though they were married nearby, in Bethnal Green.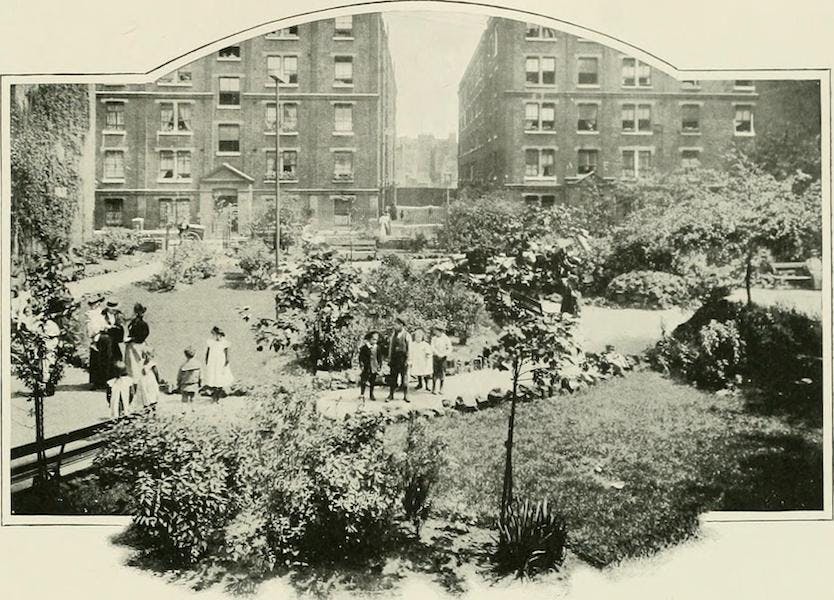 On their marriage certificate from 1870, John's occupation is listed as a 'hawker', which was a street vendor. Given that he's recorded as a 'market porter' in later records, he clearly continued on in this line of work.

While all of Ellen's paternal side hailed from London, there's a rather more surprising story to be uncovered with her mother's family. As we can see from this 1901 Census record, Ellen's mother Phoebe (Michael Caine's grandmother) was born in West India.
Although it's unclear why the Stokes family found themselves overseas at the end of the 19th century, this would not have been too uncommon in the late 19th century given the close colonial ties between England and India.
As the records indicate, the Burchells on Michael's maternal side have deep roots in Southwark.
But the Southwark connections don't end there. Michael's father, Maurice John Micklewhite, was also born in the borough, in 1899. His parents Joseph (b.1874) and Hannah (b.1877) were too.
With seven siblings, Maurice was from a large and bustling family. His five brothers and two sisters were all born nearby, such as in Walworth and Bermondsey (this is where Maurice himself was born).
Our research uncovered the baptism records of Maurice and his siblings within our collection of England Roman Catholic Parish Baptisms. A closer look at these records reveals a heartbreaking tragedy that struck the Micklewhite family.
Maurice's parents (and Michael's grandparents) John and Hannah welcomed a pair of twins, named Lawrence and Hannah, on 13 July 1906. They were both baptised in Walworth, English Martyrs. Each child's baptism took place separately, on the 14 and 29 July 1906, respectively.

On the original image for Lawrence's baptism, a note from the priest written in Latin reads 'domi, in penculo mortis, mortuus est puer fiat duas horas', which translates as 'at home, on the verge of death, the child died two hours later'.
We cannot imagine the heartbreak faced by Lawrence's parents John and Hannah, as well as the impact that this would have had on his siblings. At the time of Lawrence's premature death, Maurice was just seven years old.
Michael's military ancestors
Echoing the moving story depicted in The Great Escaper, Michael Caine's family tree features more than a few military heroes.
Michael himself served in the Korean War with the Royal Fusiliers. He has long supported veteran's causes - as revealed by this article in the Belfast News-Letter, Michael launched the Poppy Appeal in 1987, recounting his own years of military service in Berlin and Korea.

As his attestation form tells us, Maurice Micklewhite signed up to the Royal Artillery in 1924, aged 25, for a period of six years. A stamp featured on the original record confirms he was actually discharged on 8 October 1945, just a month after the end of World War 2. This is when the family moved south, to Elephant and Castle.

If we trace Michael Caine's paternal side further back, we can also find Maurice's father Joseph in our military collection. As his military records indicate, Joseph spent time with the Labour Corps during World War 1.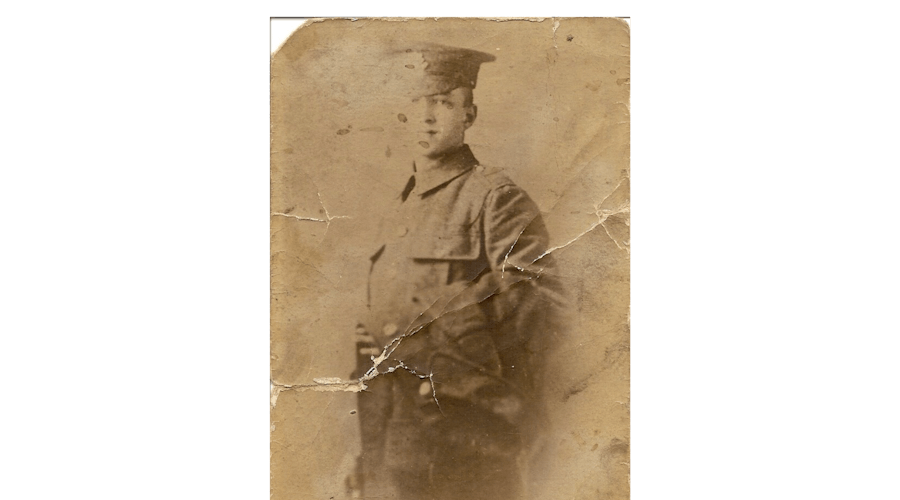 What surprises lie within your family tree?
You can start by searching for the names of your forebears within our record collection. When you start to fill in the dots, be sure to store your discoveries within your family tree. With billions of records and over 71 million newspaper pages to help you, Findmypast can illuminate the fighting lives of even your most distant ancestors.
Remember - when researching your roots, you're not in it alone. Be sure to consult the top tips provided by our team of experts via the Findmypast blog.
More on this topic:
Share this article
About the author