Who were the real Bridgertons?
5-6 minute read
By Ellie Ayton
10 February 2021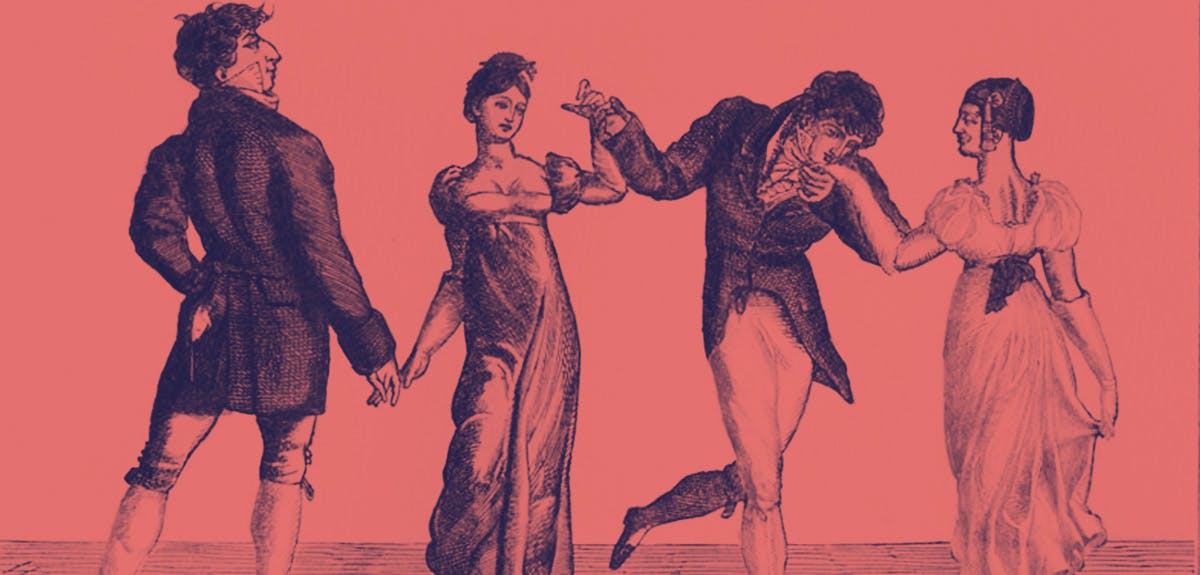 It was the lockdown content we all needed: a period drama filled with scandal and romance. Bridgerton on Netflix is now one of the platform's most viewed shows. But were the Bridgertons a real family?
The short answer is, no. The Bridgertons are a fictional family, with their story set during Regency era London, the time of Jane Austen. 
But there were many families just like them, navigating the marriage market, the London season, and of course, the scandal.
The Netflix series follows the lives and loves of the Bridgerton family. The eight children are all named alphabetically. If you need to know who's who, we created the Bridgerton family tree for you.

Just for fun, we turned to our family history records to see which real-life family might have inspired Bridgerton author Julia Quinn for her 8-book series, beginning with The Duke & I.
Believe it or not, around the same time as the fictional Bridgertons lived the Bridgeman family. The head of the family was Orlando Bridgeman, 1st Earl of Bradford, who was born in 1762. He was one of eight children (sounding familiar?) born to Henry Bridgeman and Elizabeth Simpson, who married in 1755.
Similar to a plotline in one of the Bridgerton books (To Sir Philip, With Love, in case you were curious), Orlando wasn't due to inherit as he was the third son. In fact, he was an MP for Wigan, after attending Harrow School and Trinity College, Cambridge. His elder brother Henry died in 1782, and Orlando then became the heir.
By 1788, with his prospects vastly improved, Orlando would have made a very eligible bachelor indeed. Like his fictional counterparts, he would have attended the London season in search of a wife. 
The season usually lasted from late winter until the summer, where most families of land and title would return to their country estates. It also tied in with the parliamentary calendar. Just like in Bridgerton, young eligible ladies were presented as debutantes at Queen Charlotte's birthday ball. 
In a long list of marriages that were reported like football scores, we found Orlando making his match in 1788.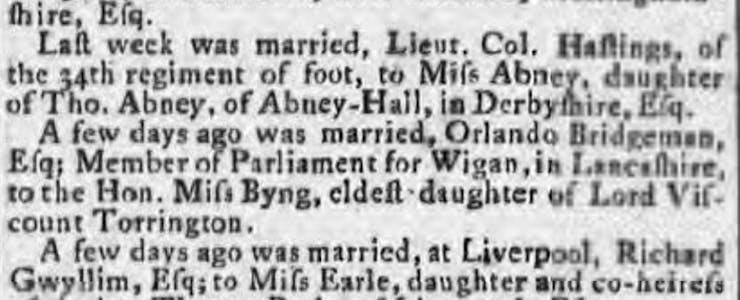 Orlando married Lucy Elizabeth Byng at St James Piccadilly in London. When his father died in 1800, Orlando became Baron Bradford. At this point, he gave up his seat in parliament to focus on his new role.
More rakish than Simon Basset
It wouldn't be like Bridgerton without a spot of scandal. It seems that his son, the Honourable Captain Orlando Henry Bridgeman (born 1794) went to stay with a Lady Sutton in 1814 after returning from a tour. And yes, we said this in our best Lady Whistledown voice.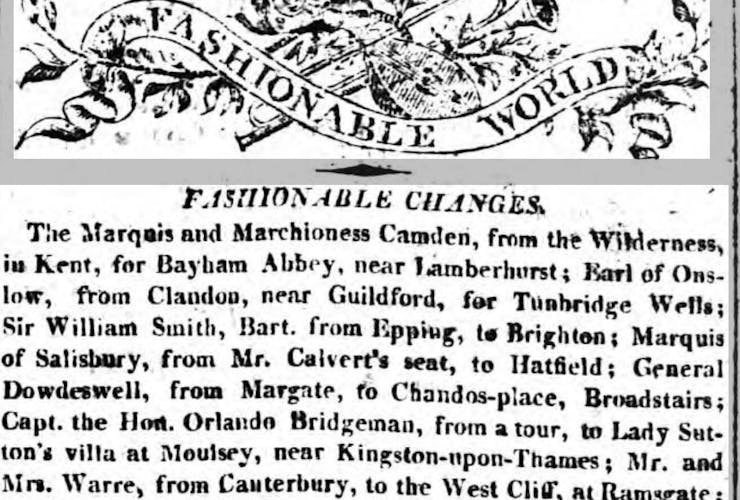 This particular Bridgeman fought at the Battle of Waterloo. He married Selina Needham, and died in 1827 aged 33. 
'The Viscount Who Loved Me'
The 2nd Earl Bradford was George Bridgeman, who at the time of his own marriage in 1818 was simply Viscount Newport. He was Orlando and Lucy's eldest son, and inherited the title Earl Bradford when Orlando died in 1825.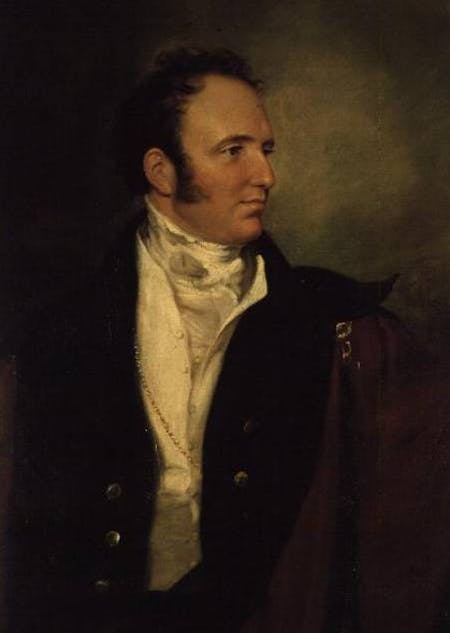 George made his own match in 1818 when he married Georgina Moncreiffe. While they were married they had 7 children, one of whom died aged only 18.
A real-life Bridgerton character?
The comings and goings of the well-to-do often made the newspapers, the Facebook of the 19th century. And for the eagle-eyed among you, we found a possible real-life Cressida Cowper 'indisposed' in 1818.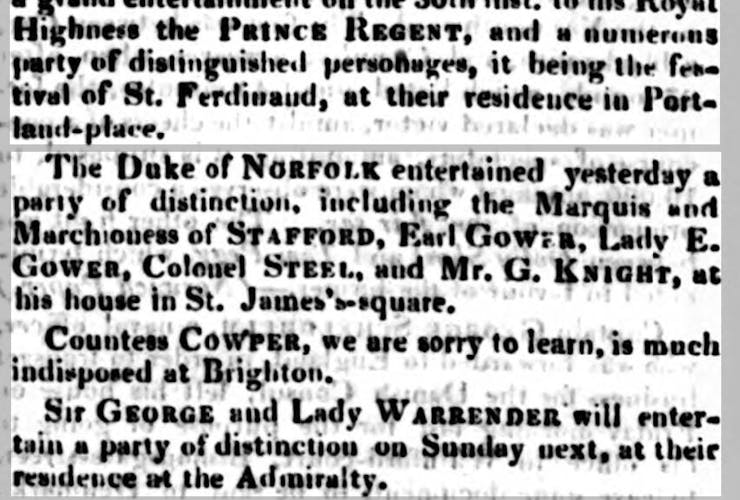 At this time, Countess Cowper was one Emily Clavering-Cowper.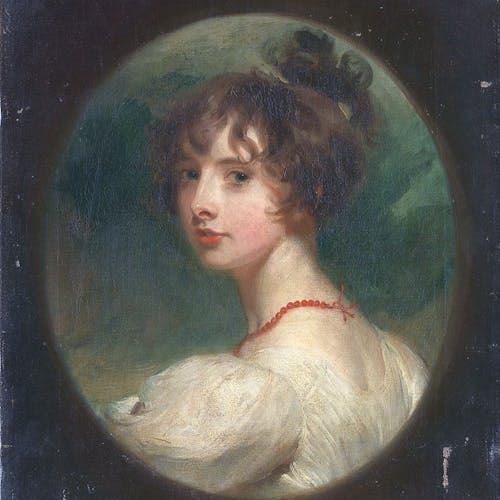 She was sister to Lord Melbourne, the first Prime Minister under Queen Victoria. After the death of her first husband, she married Henry John Temple, Viscount Palmerston, who became Prime Minister in 1855. Rumour had it, they'd been having an affair for some time before their marriage.
Lucy and Charlotte Bridgeman made their society debut in 1846, when they were presented to Queen Victoria herself. They were likely on the hunt for their own Duke of Hastings. Even what they were wearing is described in great detail.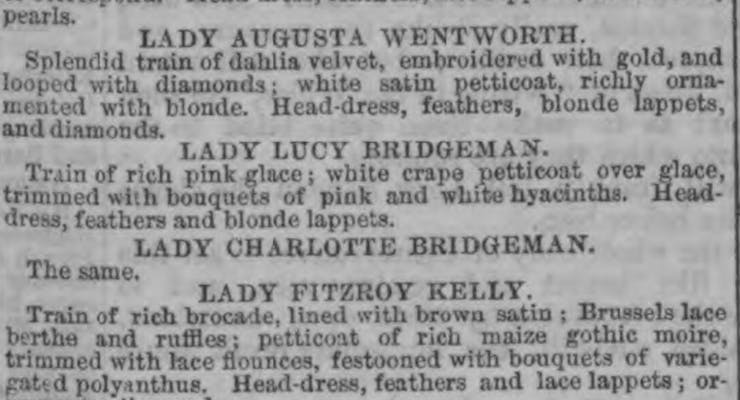 Born only a year apart, it appears the Bridgeman sisters dressed similarly. They were recorded as both wearing a 'train of blue glace' the following year. We wonder if they were close like Bridgerton sisters Daphne and Eloise.
George married Helen Mackay in 1849, after Georgina's death in 1842. Sadly, tragedy struck the Bridgeman family again in 1858, when Lucy and Charlotte were badly injured in a fire.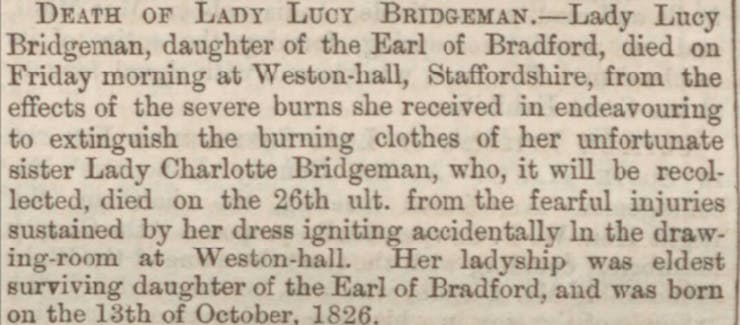 They died within a week of each other. Despite attending countless fashionable events, neither of them had married.
We mentioned earlier that the Bridgemans attended Harrow. We found a descendant of our Bridgeman family in our Harrow School Photographs.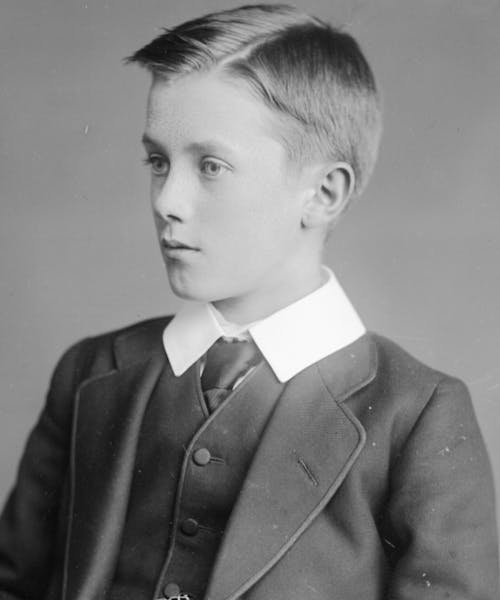 And in case, like us, you struggled to keep track of this large, Bridgerton-esque family, we made a handy guide.

Could a family in your family tree have inspired a book series like Bridgerton? Share your stories with us at discoveries@findmypast.com.
More on this topic:
Share this article
About the author