Keep calm and carry on: gift-giving during the Second World War
5-6 minute read
By Daisy Goddard
15 December 2022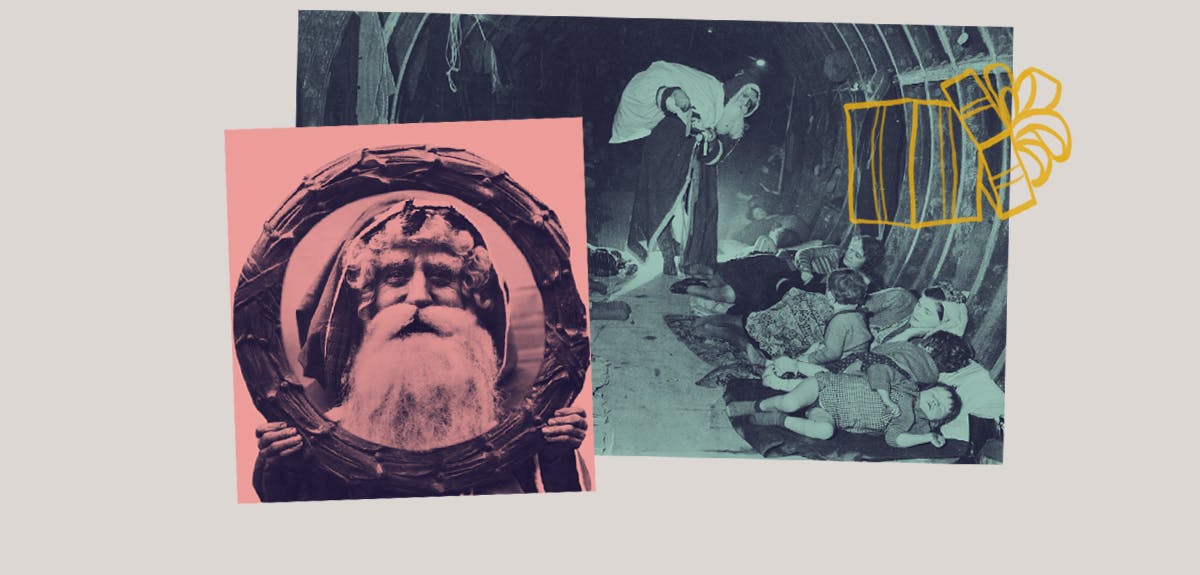 Our ancestors endured great hardship during the Second World War. The tradition of gifting persisted, however, as Christmas provided a much-needed cause for celebration.
For the second instalment in our Christmas gifting series, we're uncovering the festive stories of World War 2. In case you missed it, you can recap what we discovered about gift-giving during the Victorian era here.
Looking for the perfect gift for that hard-to-buy-for family member? Give them the gift of their past today, with a Findmypast gift subscription. 
From food shortages to evening blackouts, it was far from Christmas as usual during the wartime years of 1939-1945.
There's no better time to look back to how our ancestors celebrated the festive season during such a frightening period. Rich in tales of perseverance and community spirit, there are a wealth of lessons to be learnt from gift-giving during the Second World War.
Rationing and blackouts: what did a wartime Christmas look like?
From 1939, the way our ancestors celebrated Christmas was shaped by the all-encompassing impact of war. Serving in the Army, almost 3 million men had been displaced from their families, including during the harsh winter months.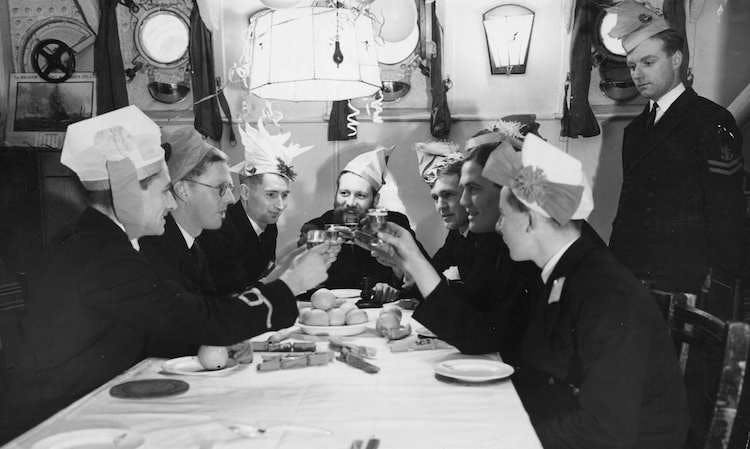 On the home front, Christmas luxuries became increasingly hard to come by. This was a time when even the necessities were scarce - by 1940, most foods were rationed. Although the tea and sugar ration was increased around Christmastime, families had to substitute ingredients in order to prepare festive meals.
The same was true for presents. During the Second World War, homemade gifts which embodied the 'make do and mend' spirit became popular. From 1941, presents couldn't be wrapped in the traditional way, as the Ministry of Supply prohibited the sale of wrapping paper to conserve paper supplies.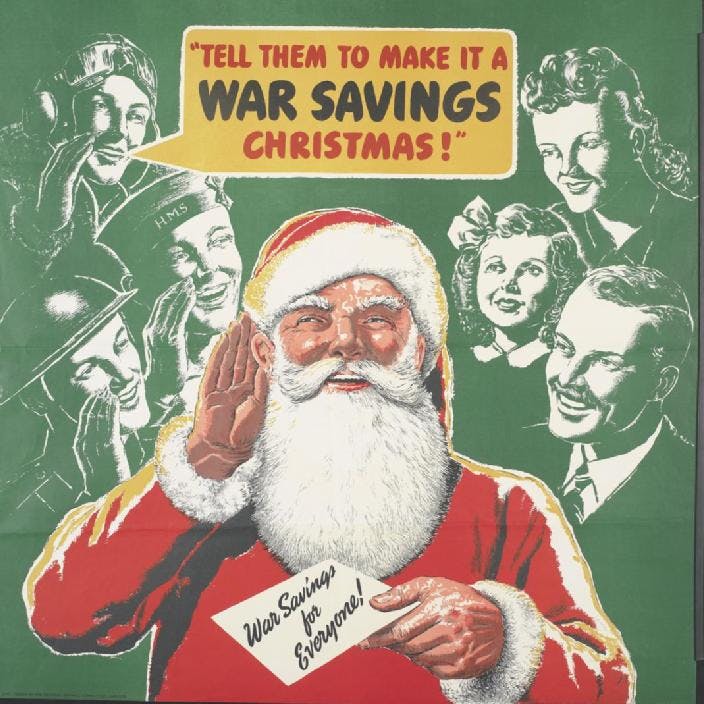 Blackouts, introduced by the government in September 1939 to make it difficult for German bombers to target civilian areas, provided yet another challenge to celebrating Christmas as usual.
It's difficult today to imagine spending our evenings in total darkness for over five years - but this is what our wartime ancestors endured. Blackouts disrupted the usual rhythm of Christmas shopping, as this article from 1939 shows.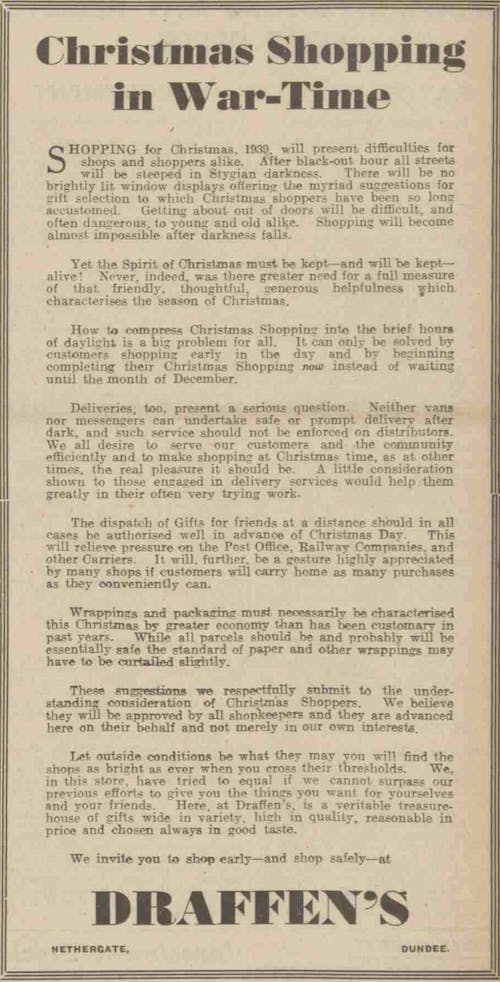 The Ministry of Supply encouraged people to spend their money economically. This meant avoiding unnecessary spending - including Christmas presents. But this didn't dampen the nation's festive spirit. On the contrary, people found cheap and creative ways to spread joy to their loved ones through gifts.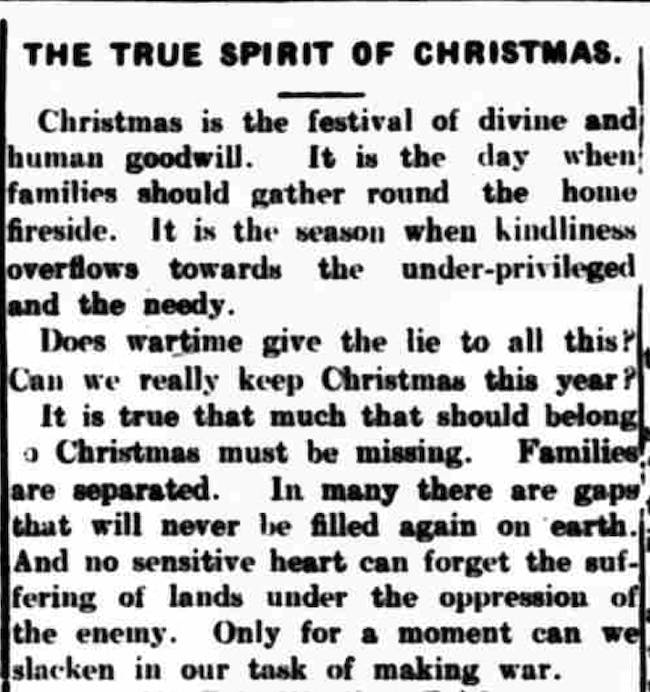 As the above article indicates, Christmas cheer was maintained in these tough years, because people needed it more than ever.
Most popular gifts during the Second World War
From handmade dolls to heartfelt letters, here are some of the most popular gifts from 1939 to 1945.
1. Adapted traditional gifts
Traditional children's presents - including books, toys, and clothing – remained popular in 1939. But as the war went on, even these simple goods became difficult for lots of the population to get their hands on, as supply chains were disrupted.
Gifters responded to these obstacles with creative workarounds. Mothers knitted toys from whatever materials they could find (often wool or fabric scraps).
Although the paper restrictions prohibited the production of longer books, high-quality shorter works were still printed, as this 1944 article in the Dundee Evening Telegraph recounts.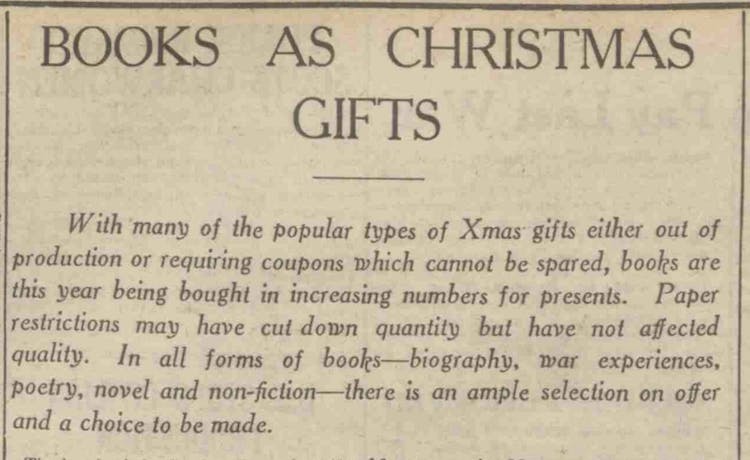 During the long winter nights spent in darkened homes and air-raid shelters, books provided a much-needed source of entertainment for the whole family.
Unsurprisingly, there was a general move away from frivolous presents, like makeup and jewellery. Instead, people gave and received more practical items during wartime, reflective of the nation's change in priorities.
During World War 2, soap was one of the most popular Christmas gifts, as it symbolised a small dose of luxury despite hardship. This report in the Milngavie and Bearsden Herald from 1942 describes how, although toys were difficult to come across, soap was the 'great buy' of the festive season:
"
'Literally tons of soap had been sold. Done up in attractive style, and often delicately scented, soap represented "the next best thing" to all the dainty beauty "aids" and perfumes that, alas, were no longer on the market'.
"
Another popular practical present was coal.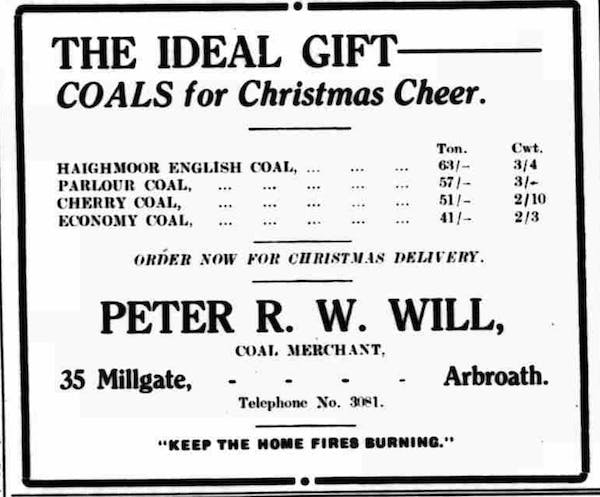 This advert describes coal as 'the ideal gift... for Christmas cheer'. It's common sense that people gave the gift of warmth during the cold winter months.
Another practical, comfort-based gift we found in the archive was chairs. Take this advert from Robertsons, featured in the Dundee Courier in 1940, as an example.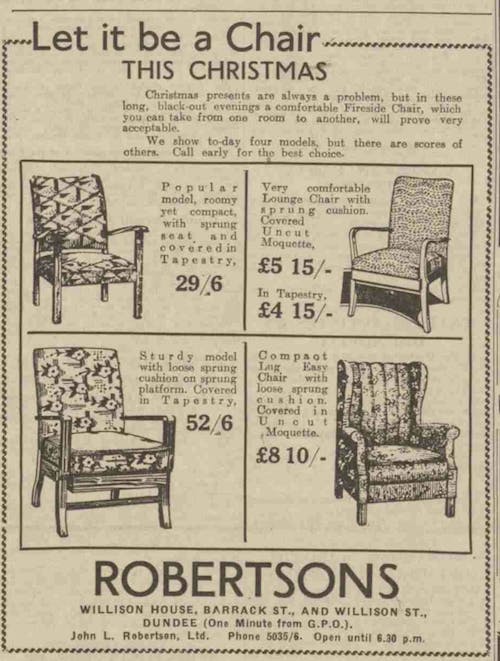 This advert - one of many found in the archive's pages - describes how a comfortable chair could provide respite during 'long black-out evenings'.
3. Christmas cards and parcels
Throughout the war, people heeded local government's advice to avoid unnecessary travel. Rather than travelling to be with loved ones, people remained in the safety of their homes.
This didn't mean that the tradition of gift-giving died out. On the contrary, the postal service was flooded with cards and gifts, sent by friends and family members unable to spend Christmas together.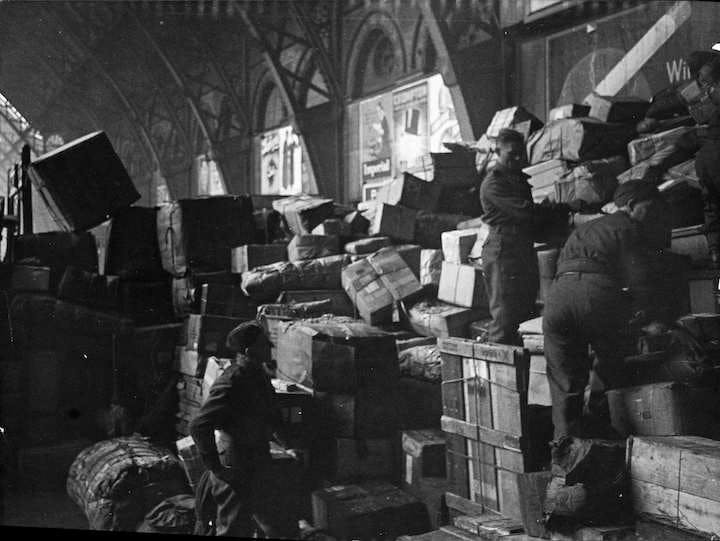 Take this article in the Staffordshire Sentinel from Christmas eve 1940, for example. It reports that while passenger traffic on the trains was barely higher than a regular weekday, the post office had received a 'mountain of parcels' and around 1,500,000 Christmas cards and letters.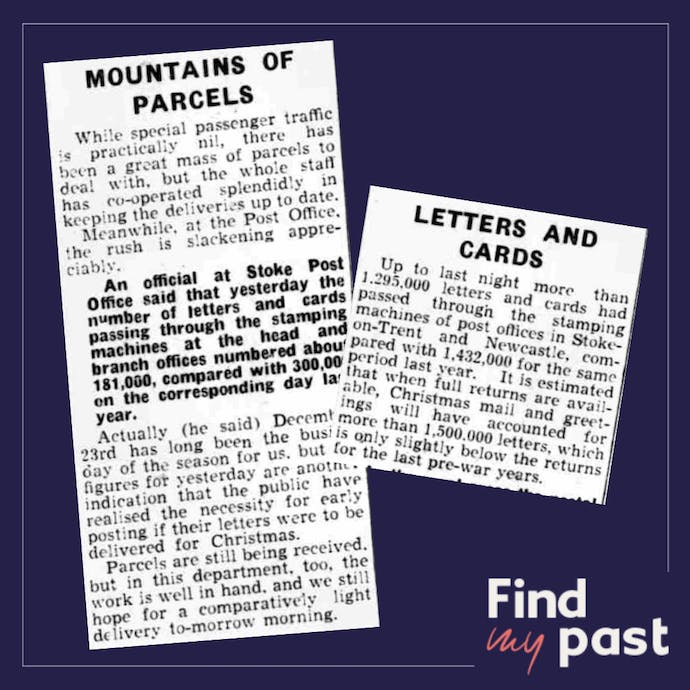 In the absence of safe ways to meet and celebrate together, cards and parcels carried Christmas spirit throughout the country (and even across the world, through the international post).
While this was the picture on the home front, the war meant that British Christmas extended beyond the nation's borders to the millions of troops serving abroad.
The archive reveals how those at home rallied to send Christmas presents to their loved ones overseas. The YMCA youth charity was one of the largest providers of civilian support to troops, including at Christmas, when gift parcels were delivered to the front.
Through local councils, communities also organised their own gift-giving to the troops.

Reports like this one reveal that frequently-sent items were shirts, gloves and slippers. As a much-needed source of distraction and entertainment, books were also a popular present sent to the troops.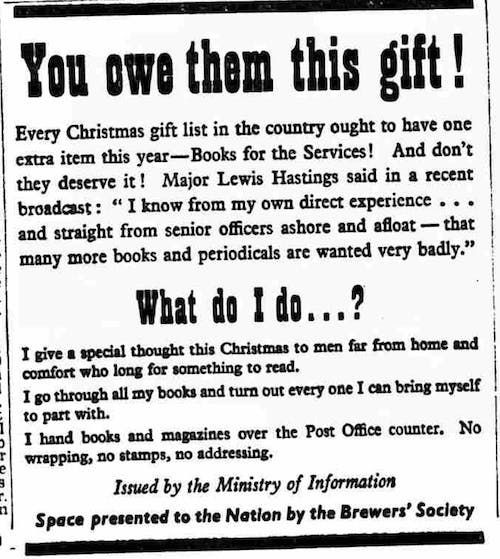 As this newspaper advert from 1944 indicates, the Ministry of Information encouraged civilians to support their loved ones overseas by sending Christmas gifts.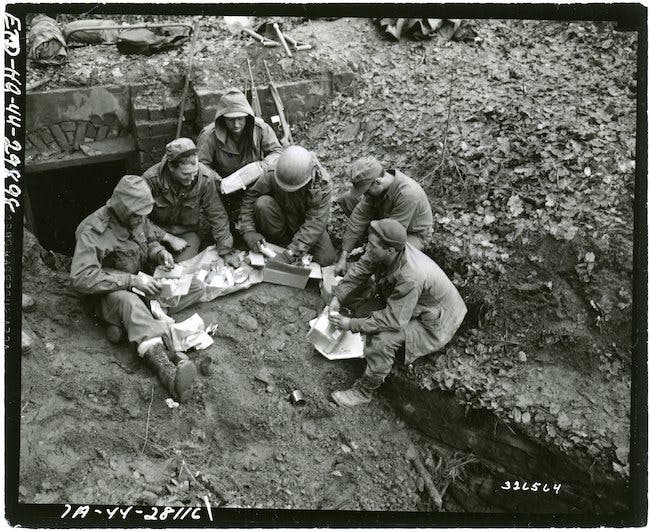 Valuable photos like this one offer us a glimpse into what Christmas was like for the brave soldiers stationed overseas. Receiving a care package, card or letter from loved ones was greatly important during the life-or-death conditions of war.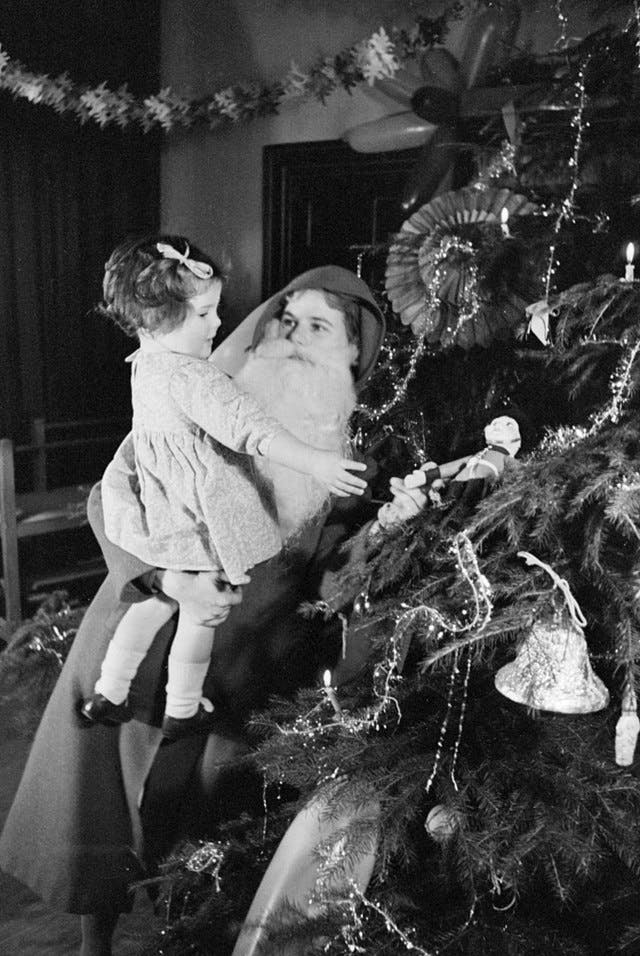 This reminds us of the true meaning of Christmas. Rather than materialistic possessions, spending precious time with our loved ones is what make the festive season so special.
Discovering our ancestors' wartime stories
Do you want to find out how your forbears lived during the war, and speculate about how they may have celebrated Christmas in such tough times?
Finding out about our ancestors' lives and struggles can strengthen our own feeling of belonging, especially at Christmas. Here at Findmypast, we want to open this worthwhile pursuit up to everyone. Our gift subscriptions allow you to give your loved ones the gift of their family history
Endless hours of research await. Help your loved ones to forge strong links with their past, by uncovering their ancestors' stories of perseverance.
After all, you never know what they might discover.
More on this topic:
Share this article
About the author