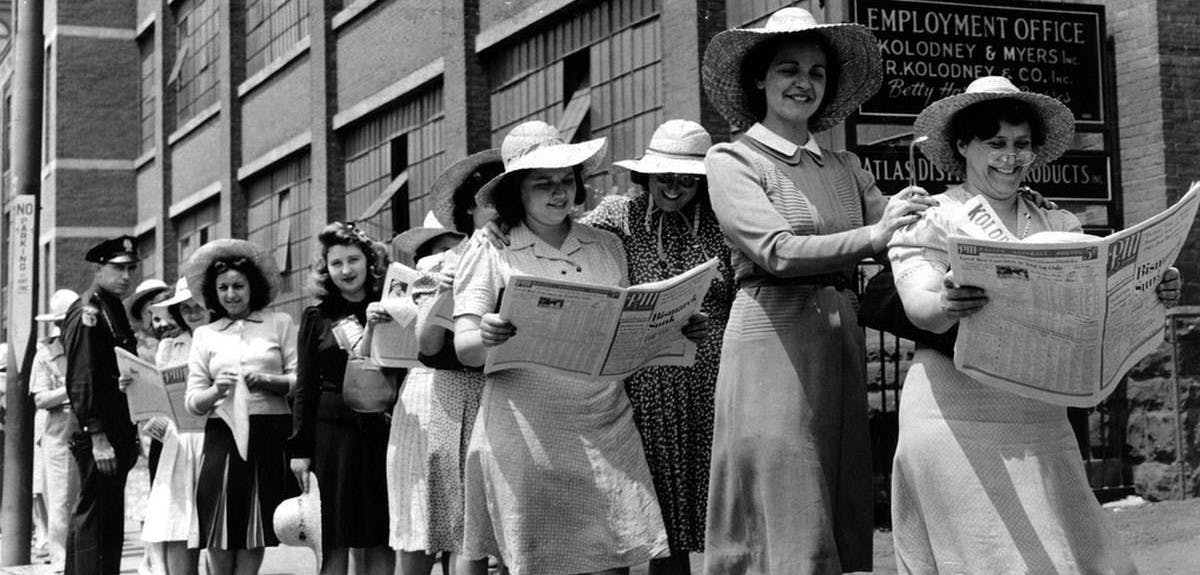 15 Pro Tips For Searching Our Newspaper Archive
Our historic newspapers collection is one of the most fascinating record collections we hold.
With over 274 million articles from over 750 publications, not only can you search for relatives, our British and Irish newspapers are also a fantastic resource to be able to learn about the world in which your relatives lived, and see how now familiar historic events were reported as they unfolded. We had a huge response following our webinar on the historic newspaper collection (below) and thought we'd share the most common questions we received during the live Q&A (along with our answers) to kick-start your research.

1. Is searching by an ancestor's full name the best way to begin searching the Newspaper Collection?

Yes, start with broad search terms and filter down the results from there.

2. If I have a date of birth, is it possible to look at a birth certificate to get parent and place of birth?



You can filter by article type to limit your search to family notices. If a notice of the birth was printed in the local paper, the names of both parents should be included.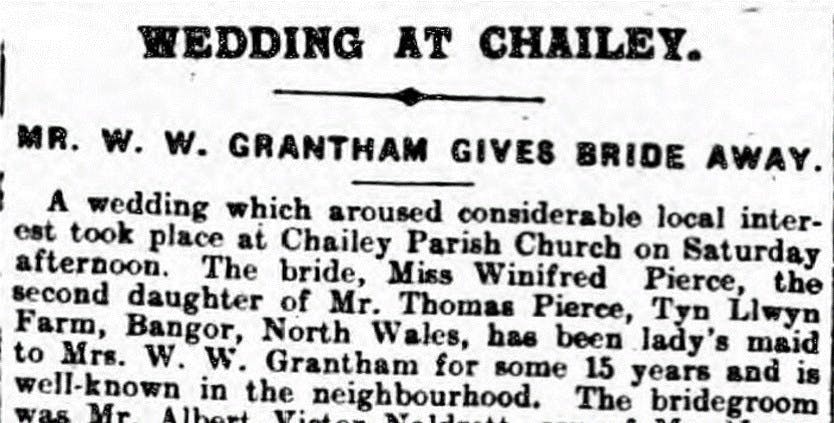 3. Is there any way to find details of parents when we only have the details of the child?


Your best bet would be to look for the child in the birth or baptism records on Findmypast to find the names of the parents before looking in the newspapers

4. Do I need to think about historic language when I choose my search terms in the newspaper collection?

Absolutely. For example if you were looking for a "suicide" you might also need to consider the euphemisms of the day, such as "did away with himself". Newspapers tended to use more formal language for the most part, but yooking for phrases and terms to really maximise your chances of getting results.

5. How should I deal with mis-spelling? I often find names misspelled in US papers. Redmond = Redmand = Redman... It's not just an OCR issue. Is that true in your database as well?



Sometimes the names would be misspelled by the journalist who wrote them down, particularly in older papers. You can use wildcard searches to get around this.

6. The transcription on some old newspapers can be very poor. How do I know that any search i make is complete?


The transcripts are automatically made by image capture, so unfortunately they are not always 100% accurate. However it is the best method for capturing a large amount of information. You can find out more about the process in the webinar.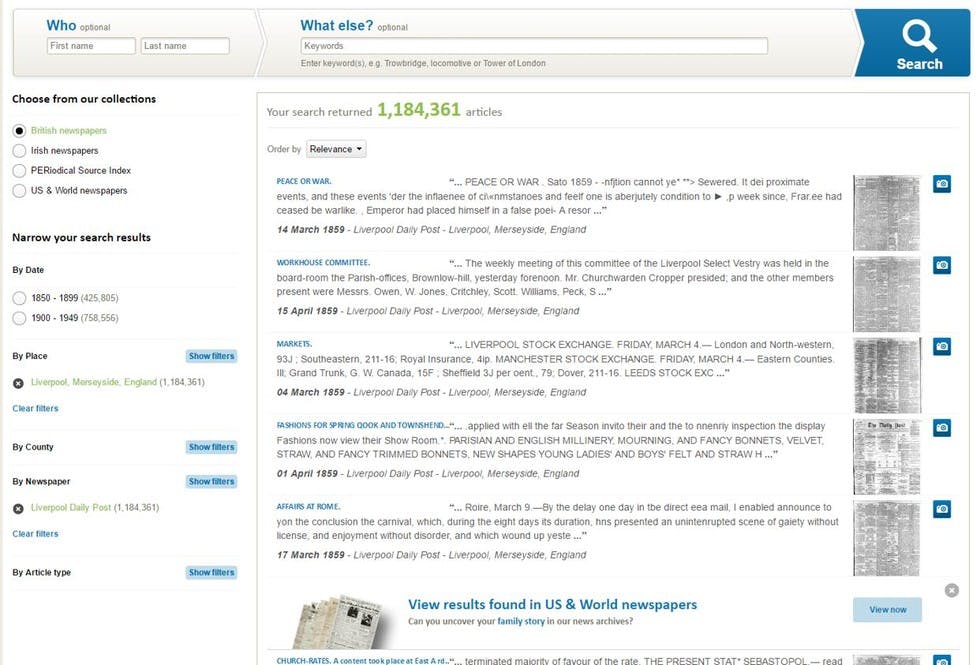 7. In a result the highlighted area doesn't always cover the whole article and the remainder can be greyed out - is there a way to remove this?


You can remove the highlighting by downloading the page.

8. Can I find out which years have been digitised for a particular title?

Use the filters to select the title you are interested in, and the date filters at the left hand side of the page will change to reflect the years for that title covered by the archive.

9. Does the collection only cover British newspapers? Can I assume Ireland is included?

We have a substantial collection of Irish newspapers dating back to at least the mid -1700s. Irish newspapers are part of the British Library's collection, so this webinar also applies to them. Select our Irish newspaper collection from the "newspaper & periodical" search page. Our newspaper search is exactly the same across our UK, Irish and US & World collections.


10. Does your archive include regional as well as national newspapers published in Ireland? And if so, approx. how many regional titles?

The collection does indeed include regional Irish titles, and a lot of them at that. If you select the publication/title filter, it will bring up a list of all our Irish titles and the number of articles in each.

11. Is it wrong to assume that whats in Irish newspapers would only include landowners and landed gentry, not tenant news? Would court reports be listed? Or evictions?

Irish newspapers are very rich sources for all social classes. The courts (for which many records were destroyed) are recorded in great detail, you also get very local news stories and so searching for a parish or townland is a great start. During periods of crisis like the famine you will also get stories of the struggles of ordinary individuals who are named.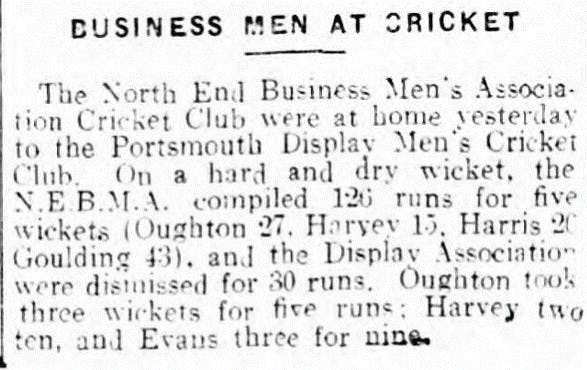 12. Are there any Welsh newspapers in the collection?


Yes, we have a number of titles from all over Wales!

13. What about London? Is the London area dealt with as a whole? Or are local London borough papers included?

We have a number of newspapers that cover London, but the changing boundaries mean that boroughs may not individually be represented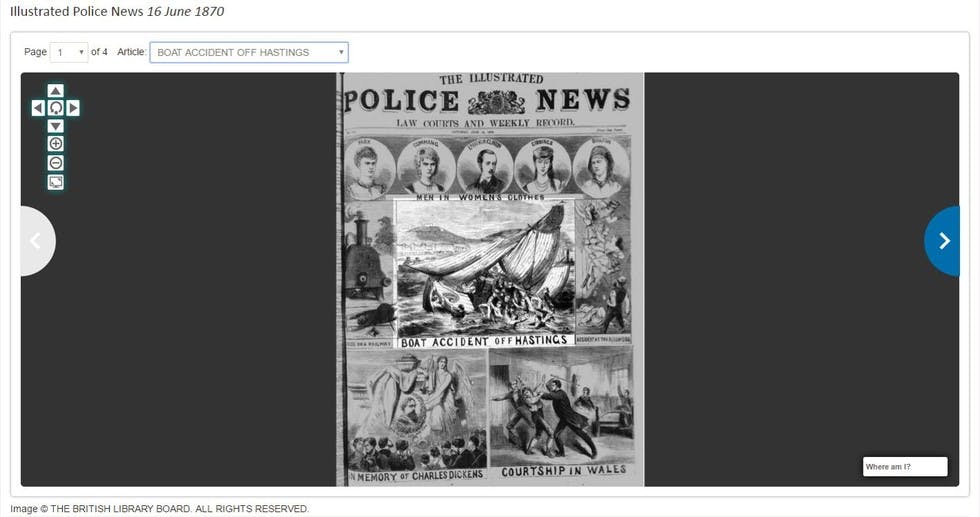 14. When you're publishing new titles, do you progress by County, or title, or randomly? Do you publish a schedule for what's 'coming next ...' ?


It varies, depending on licensing agreements, which are sometimes done geographically and sometimes otherwise. We don't publish a coming next schedule as we can't always guarantee a timeline

15. When do you expect the completion of uploading all the newspapers?

It's a 10 year project which started in November 2011, so we're expecting to complete the 40 million pages in 2021.

Start Your Discoveries Straight Away