The Deadly Japanese Internment Camps Of The Second World War
3-4 minute read
By Alex Cox
9 September 2015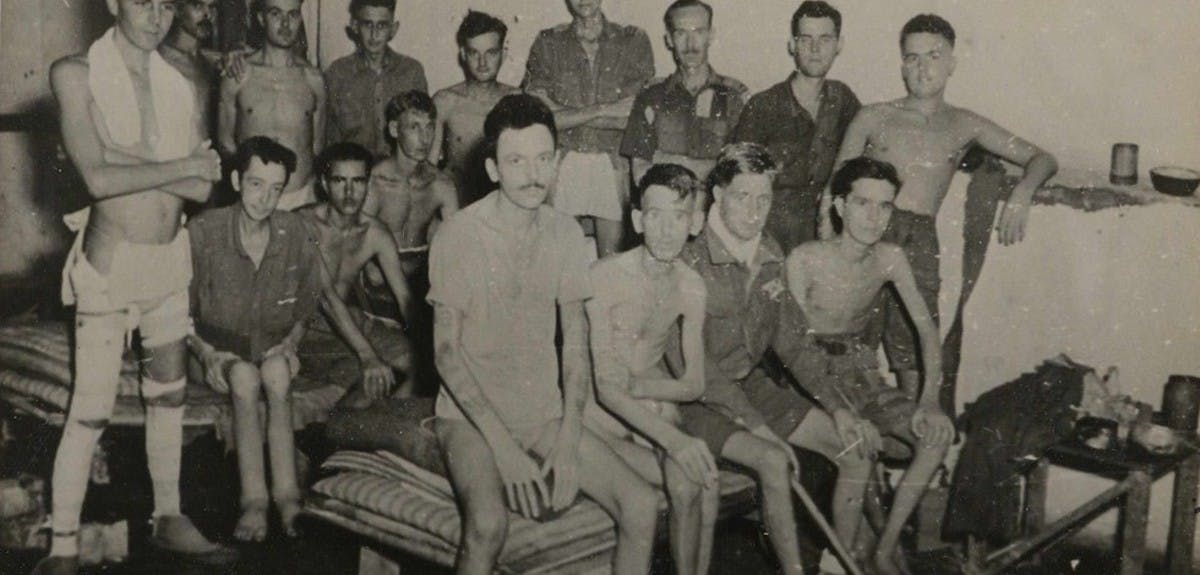 Over 140,000 Allied military personnel were taken prisoner by the armed forces of Imperial Japan during the Second World War. The details of many of these brave man can now be uncovered using our new Prisoner of War 1939-1945 collection; over 1 million fascinating records relating to allied POW's held by Japanese, German and Italian forces in Asia, Europe and Africa.The

These unfortunate men and women were held in a network of over 500 POW internment camps that stretched from Rangoon (Burma-Myanmar) down through Malaya, Singapore, Sumatra, and across Indonesia (Dutch East Indies) as far east as Rabaul in the Solomon Islands. Hundreds of camps also stretched north through the Celebes, Borneo, the Philippines, Hainan Island, Taiwan and Korea.

In Japan alone, over 160 POW slave labour camps existed at the time of surrender and many more were located in areas of mainland China including the notorious camps in Hong Kong and Shanghai. Towards the end of the war, more and more prisoners were transported to mainland Japan as the need for domestic slave labour increased. Approximately 11,000 tragically lost their lives when allied air and submarine forces attacked the ships transporting them as the Japanese refused to paint the Red Cross such vessels while illegally using them to protect supply ships from allied attacks.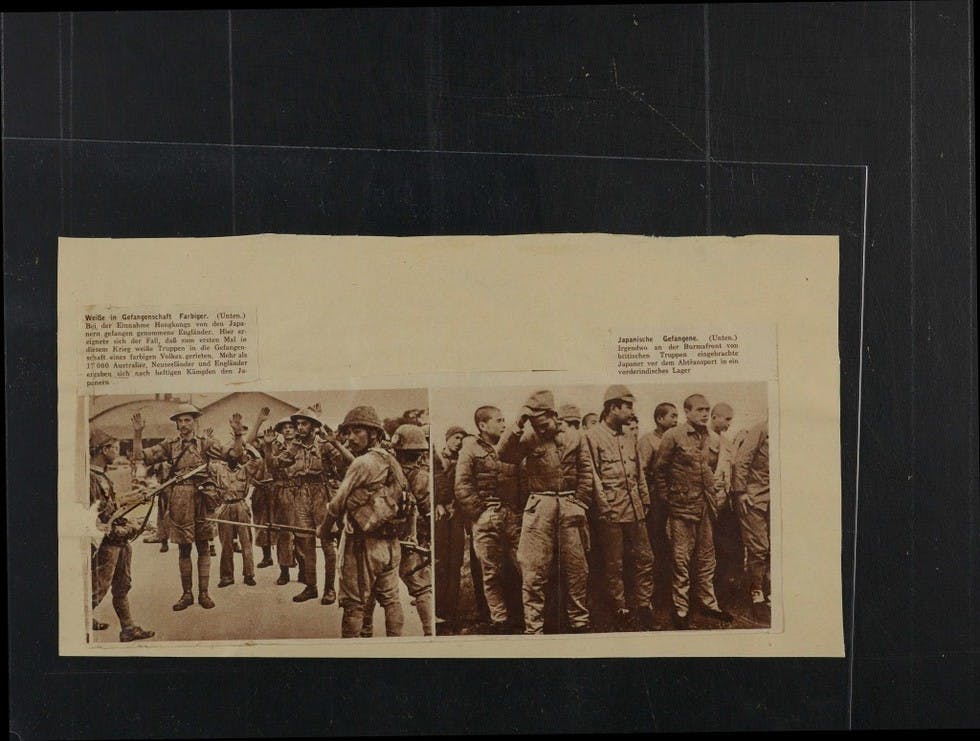 Japanese internment camps were dangerous places and death rates were incredibly high. According to the findings of the 1946 Tokyo Tribunal, the death rate of Western prisoners in the Far East was an incredible 27.1%, seven times that of POWs under the Germans and Italians.

A significant number of those captured were members of the British Commonwealth forces including; over 50,000 British servicemen, over 25,000 Indian Army personnel and over 21,000 Australian servicemen.

The majority of these prisoners were put to work in mines, fields, shipyards, factories or the infamous Burma-Siam railroad. They were expected to complete 12 hours of grueling physical labour in appalling condition each day while surviving on a meager diet of about 600 calories.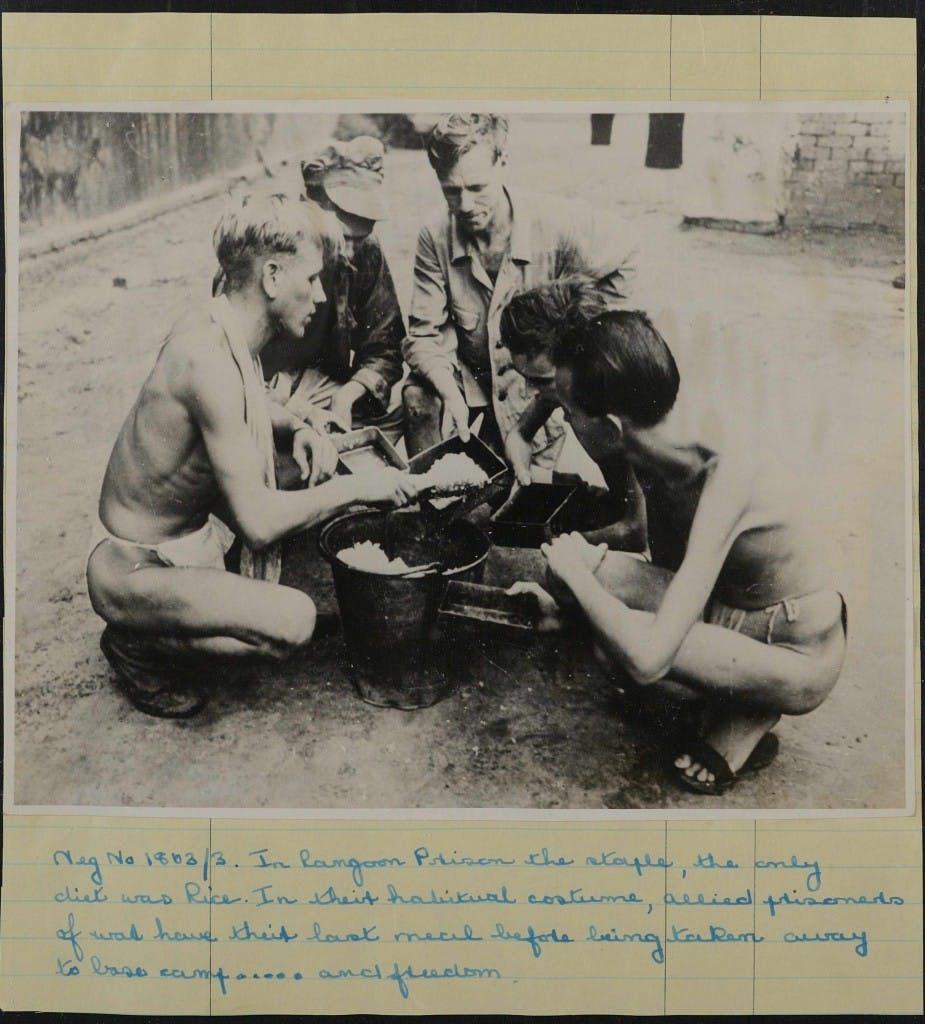 Prisoners were rarely given any fat and all were continuously hungry. More fortunate prisoners were occasionally fed barley, green stew and meat or fish once a month while most survived on a diet that consisted mainly of soya beans, rice and seaweed. Red Cross parcels were sent frequently but would usually be kept by the Japanese and were very rarely distributed amongst the prisoners.

Around 1 in 3 military prisoners died from starvation, work, punishments or disease while help by the Japanese. Roughly 39% of all Australian POWs, some 8,031 men, did not survive the horrors of the camps. 12,433 British military personnel also died in Japanese camps, roughly 25% of the total number held by Japanese Forces. No figures exist for the death rate of Indian servicemen but it is likely that it was remarkably high as Indian POWs who refused to defect to the Japanese sponsored Indian National Army were subjected to even more brutal treatments than European soldiers.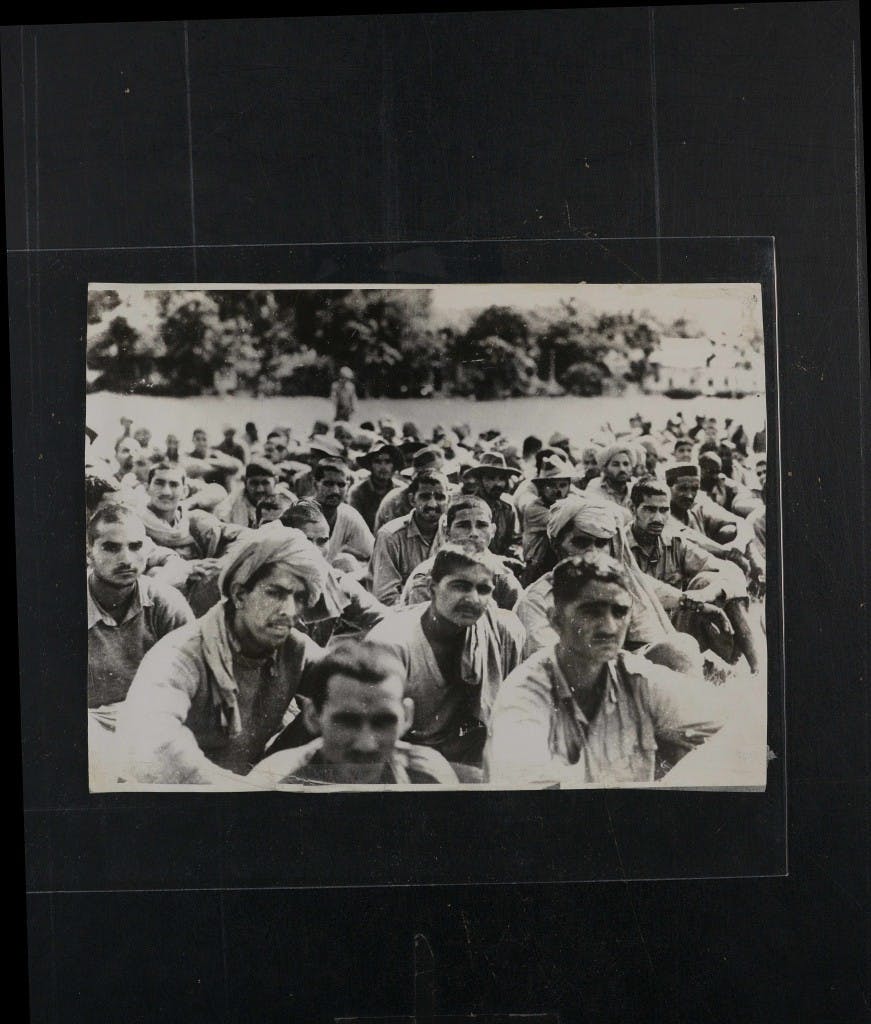 It was not only military personnel who were forced to survive the war in Japanese camps, estimated 125,000 -130,000 allied civilians were taken captive. The Japanese had no policy for the treatment of enemy civilian Internees.

They created hundreds of civilian internment camps in Japan, Korea, Manchuria, China, French Indo China, Thailand, Hong Kong, Republic of the Philippines, Burma, Singapore, Sumatra, Java, West Borneo, East Borneo, and the Celebes.

The camps themselves differed enormously. The smallest camp, Pangkalpinang in Sumatra, held approximately four people while the largest, Tjihapit I in Java, held around 14,000.

Over 3,000 women were interned in camps in China, nearly 1,000 in Hong Kong, just over 1,000 in Singapore and over 2,000 in the American colonised Philippines. The largest group of women were the 29,000 predominantly Dutch women and their 33,000 children who were captured and interned in camps in Java and Sumatra in the Dutch East Indies (now Indonesia).
More on this topic:
Share this article
About the author