Browse all things Bedfordshire this Findmypast Friday
4-5 minute read
By Daisy Goddard
16 June 2023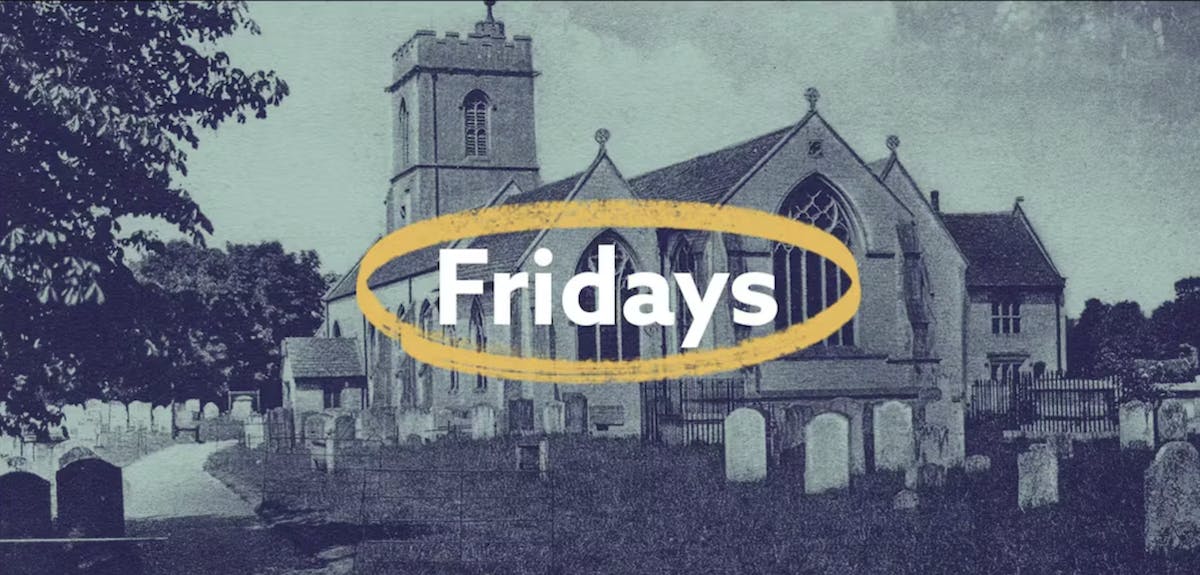 This week sees the addition of over 130,000 new parish records for this eastern county. Our newspaper collection also passed an impressive landmark.
Do you have roots in Bedfordshire? If so, you're in luck... discovering the stories of your Eastern ancestors got easier this week, as we've added 133,782 new parish records to our birth, marriage, and burial sets.
For the first time, you can explore these county records within their own distinct sets, rather than within the larger, country-wide collections.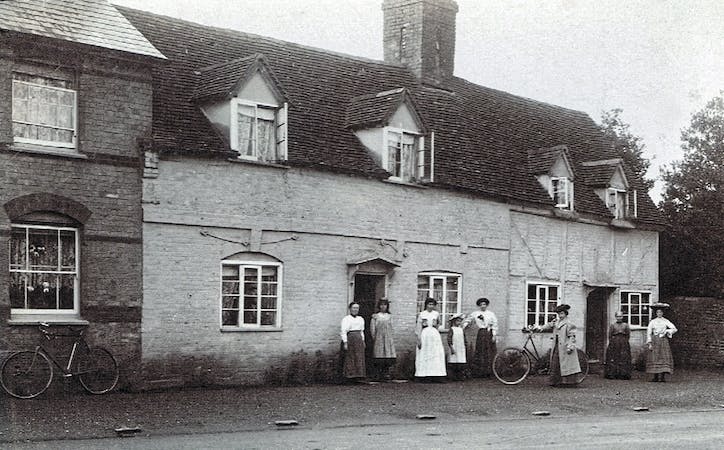 But the updates don't end there. We also boosted our newspaper collection by 164,005 pages, with nine brand new titles and updates to an existing 18.
We're thrilled to announce that our collection is now over 68 million pages-strong. Read on to find out more about this week's exciting release, from Bedfordshire burials to Belfast newspaper pages.
This week, we added 40,143 baptism records, creating the all-new Bedfordshire Baptisms set. There are so many new stories to be explored, as these records span over 500 years, from 1466 right up to 2011.
From these records, you'll be able to learn the person's name, birth date, baptism date and place, residence, parents' names, father's occupation, and sometimes some additional details like a description of the ceremony.
A few notable names can be spotted within this new collection.
We found the record of Admiral John Byng, who was baptised in Southill in October 1704. Byng's naval career spanned over three centuries. He played an important role as a representative of the British colonial state overseas, before his work was cut short.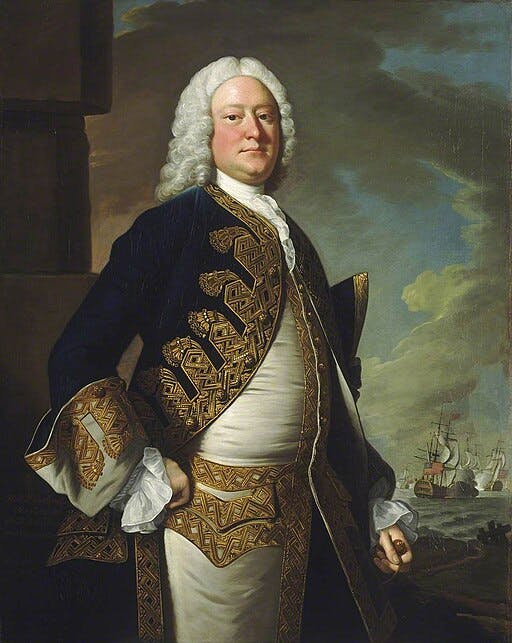 While fighting in the Seven Years' War, this celebrated officer was court-martialled and later executed by firing squad for failing to defend Minorca against the French.
A little digging also revealed the baptism record of Joseph Paxton, who was the longstanding head gardener at Chatsworth House - he also designed the Crystal Palace. Joseph was baptised in Milton Bryan in 1803.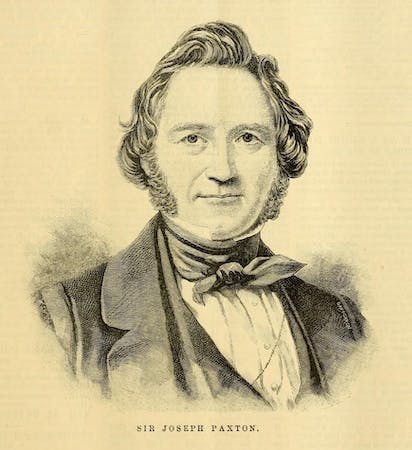 In addition to details of his baptism, his record tells us his parents' names (William and Anne).
The second of our Bedfordshire additions contains 49,147 new marriage records, spanning from 1568 to 1989.
From these transcription-only records, you can expect to learn each spouse's name, age, occupation, and birth date, as well as key information about their marriage, like the parish, county, and exact date of the ceremony. Parents' names are also included.
These records are rich in detail, and may just help to break down the brick walls in your Bedfordshire research.
Do you have an ancestor that died in Bedfordshire between 1329 and 1999? From Cranfield to Cockayne Hatley, you may just find their name within this all-new county set.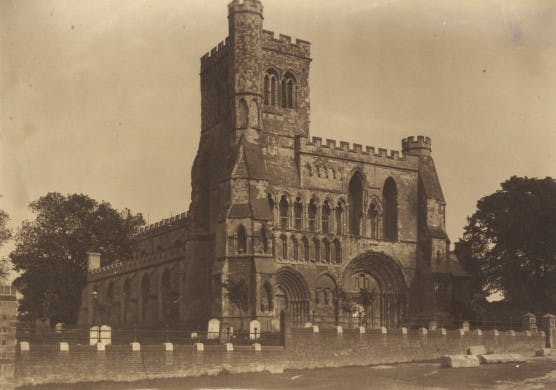 You'll discover key information from the 44,492 transcriptions within this collection You can expect to learn a name, birth year, age at death, death date, burial date, and place of burial.
This Findmypast Friday, we added 164,005 pages to our collection, taking our total to a mind-boggling 68 million.
With nine new titles and updates to an existing 18, there are so many fascinating new stories for you to explore, from Waterford to Wellington.
Calling all Londoners - we added the Morning Leader to our collection this week. First circulated for the price of a halfpenny in 1892, this daily publication was founded by political Liberals on a mission.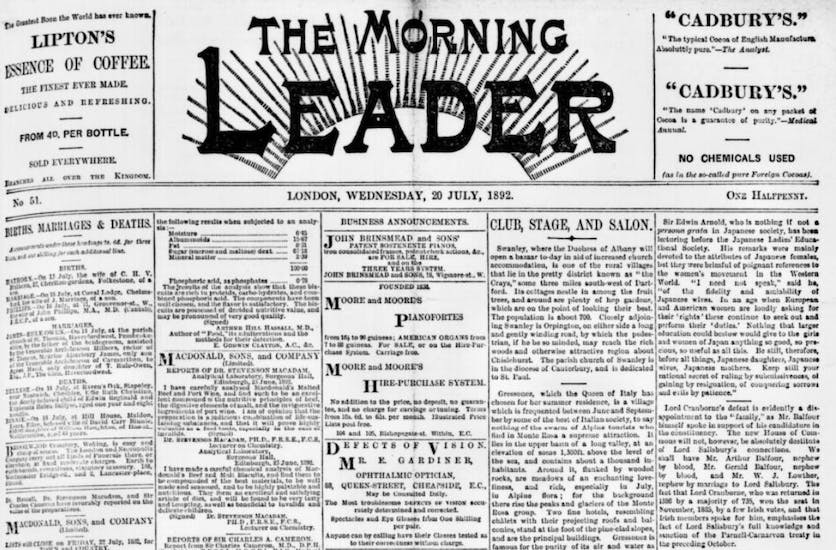 As declared in its first issue, its aim was to 'storm the stronghold of London Toryism, defended by its wealthy morning newspapers, which pour forth their countless leading articles, their shrapnel of invective, their steady fusillade of class misrepresentation, till men can hardly read and think save in an atmosphere of Toryism'.
Other new titles added this week include the Eltham & District Times, the Tunbridge Wells Weekly Express, and the Hampshire Post and Southsea Observer.
Here's a full rundown of all we've added.
Eltham & District Times, 1905-1916
Hampshire Post and Southsea Observer, 1874-1896, 1898-1909, 1911-1913
Malton Gazette, 1856, 1858-1859, 1861-1866, 1875, 1877, 1885, 1888-1889
Malton Messenger, 1855, 1862, 1864, 1877, 1880-1887, 1889-1892, 1894
Morning Leader, 1892-1905, 1907
Redcar and Saltburn-by-the-Sea Gazette, 1869-1879, 1896-1897, 1900
Southampton Observer and Hampshire News, 1897, 1901-1906
Stalybridge Reporter, 1874-1890, 1899, 1911, 1913
Tunbridge Wells Weekly Express, 1863-1869, 1871, 1877, 1889
Bedfordshire Mercury, 1889, 1896
Belfast Telegraph, 1900
Berkshire Chronicle, 1911-1912, 1914-1916
Blackburn Standard, 1883
Bury Times, 1872
Dublin Evening Telegraph, 1904
Durham County Advertiser, 1914
Edinburgh Evening Courant, 1750
Hereford Times, 1891
London Evening Standard, 1897
Montgomeryshire Express, 1870
Roscommon Messenger, 1922
Stratford-upon-Avon Herald, 1947
Streatham News, 1891-1903, 1905-1908, 1925-1930, 1938-1961
Ulster Gazette, 1885
Waterford Standard, 1926
Weekly Freeman's Journal, 1845-1849, 1897
Wellington Journal, 1897
Have you made an exciting discovery? Whatever stories you've uncovered, we'd love to hear about them. You can now get in touch and tell us directly, using this handy form.
More on this topic:
Share this article
About the author