Discover workhouse records and more this week
4-5 minute read
By Jessie O'Hara
17 December 2021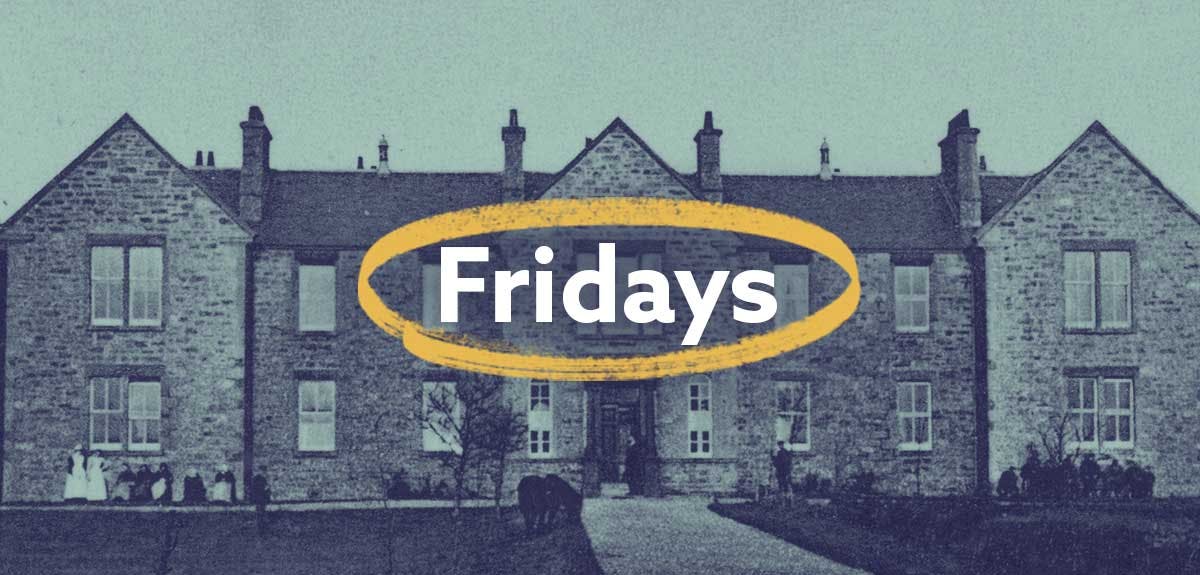 Record sets from Coventry to California.
With two new record sets entirely unique to us, and a third documenting detainments on the US border, here's a rundown of everything that's new this week.
At the turn of the 1900s, all those trying to enter the US faced a 'primary inspection', in which personal details were taken such as name, age, and reason for migration. Should all be well, they were permitted to enter. Should there be a red flag or two, however, they were handed over to Special Inquiry. These cases included suspicion of infectious disease, such as hookworm or tuberculosis, suspicion of hiding a stowaway, or even suspicion of completing an overseas marriage by proxy. This involved marrying a woman from abroad - primarily Japan - based on a few photographs, and the bride then moving to the US with a marriage visa. Legal in Japan, though not in the US, this practice is now commonly called ordering a mail-order bride.

The Special Inquiry involved a hearing, in which the defendant and other witnesses could testify, and any relevant documents were examined. If found permissible, the migrant was released from detention immediately. If not, they were held and scheduled for deportation. Most of the travellers documented in these records are from the East, attempting to migrate to the US - so if your history involves travel, migration, or even photo marriages, perhaps this is the collection to trace it back to.
The first of two collections entirely unique to us this week details the deaths recorded at the Coventry Union Workhouse over the course of 98 years.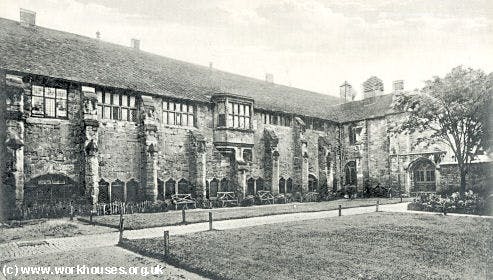 People were sent to a workhouse if they were penniless, and commonly, workers laboured long hours in order to keep one dime out of every shilling they made. The conditions were dangerous - beds were packed in together, disease spread quickly, and 12 hour work days left labourers run-down and susceptible to illness. Husbands were separated from wives and children in an effort to stop them from asking for help where it was needed, though infants were allowed to stay with their mothers and put to work at nine years old. By 1843, the house could accommodate between 450 and 500 workers.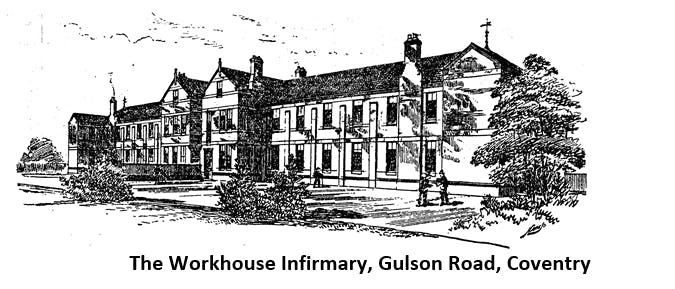 Though the workhouse had an in-built infirmary - which was later expanded - workhouse deaths still occurred from infancy all the way until old age. Common causes included meningitis, whooping cough, tuberculosis and pneumonia, amongst various others. In 1856, The Coventry Standard released an article noting that of the 156 deaths of children over the last quarter, 109 were under five. It goes on to conclude that the issue must lie in the fact that mothers, occupied for many hours of the day with their positions at the workhouse, were not noticing the initial symptoms of their child's disease, leading to fatalities.
"
"Nothing can bring a remedy except releasing the mothers from occupations which call their attention elsewhere, and enabling them to devote their attention to that business which peculiarly belongs to mothers – the care of their children."
"
The Workhouse Infirmary later became the Gulson Road Municipial Hospital, which went on to become the main station for World War 2 casualties after bombings in the area.
These additions to the Warwickshire baptisms are, again, entirely unique to our site, and focus on the same workhouse. These records detail births that occurred inside its walls, including whether or not the child was legitimate. Tragically, but perhaps unsurprisingly, many of these births were documented as stillborn.
Giving birth was incredibly dangerous throughout the late 19th century, and even more so in the conditions of a workhouse. There was very little heating, the communal areas were unsanitary, and women were often attended to by unqualified midwives in order to cut costs. Given that abortions were illegal, many women resorted to consuming hazardous substances, which had no consistent success rate. This may be a focused collection of records, and it may be harrowing to read - but it tells the very real stories of the trauma that childbirth could bring upon a woman in the workhouse.
The focus is on Ireland this week, with eight new Irish titles. In these pages, you can find not only local history but documentations of overseas events. Dublin Weekly News, for example, decided to take a broader scope with its journalism and also publicised the affairs of Rome, Austria, Naples, Russia, and more. A closer look into these newspapers tells the story of economic and social unrest - even during times as usually joyous as Christmas - with local paper Kerry People going so far as to say that 'there is no peace in the country; and men of goodwill are not making much headway in their efforts to bring it home' in December 1920. In either case, that whether you're looking further afield or closer to home, these titles hold a vast amount of Irish history within their pages. The full list of new and updated papers is below.
New titles:
Updated titles:
If you, like us, are getting just as excited for the 1921 Census as you are for Christmas (or in our case, even more so...) then why not discover more about the time? Delve into this article about infamous 1920s fashions, or explore the most popular professions of the 1920s in this go-to guide.
Friday's Live December 17th

Join Alex for a festive instalment of Friday's Live. Tune in for a closer look at this week's new records along with some fascinating slices of history from Christmases past! QUESTION OF THE WEEK: Does your family have any Christmas traditions that have been passed down through the generations?

Posted by Findmypast on Friday, December 17, 2021
As we are hard at work over the festive period to bring you the 1921 Census on 6 January, there will be no Findmypast Fridays email or blog on 24 December and 31 December. Plus, we're taking a break from Findmypast From Home until 6 January. We can't wait to usher in the new year, and for you to start making exciting discoveries in the 1921 Census of England and Wales. Seasons greetings to you all.
More on this topic:
Share this article
About the author