Peruse parish records and Scottish newspaper pages with this week's exciting release
6-7 minute read
By Daisy Goddard
4 August 2023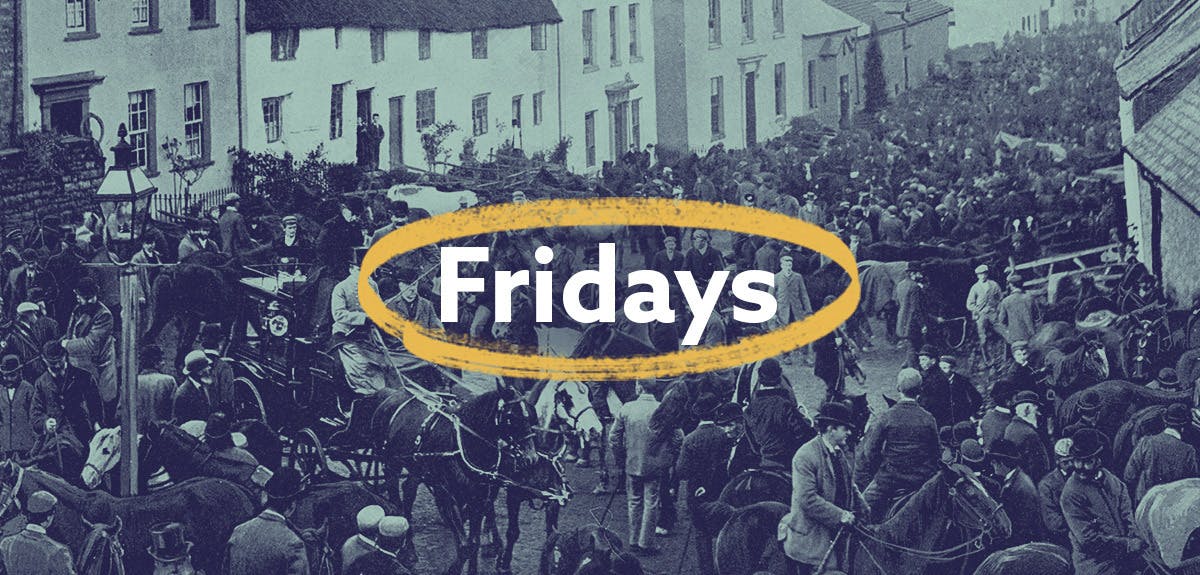 This Findmypast Friday, we've added thousands of new records to our collection of Devon and Leicestershire parish records.
With new baptisms, marriages, and burials added to our already fantastic collection of Devon and Leicestershire parish records, it's even easier to find your ancestors from these two counties. Plus, there are over 400,000 new pages from The Scotsman newspaper and more to get stuck into...
First up this week, we have an update to our Devon parish collection, with over 5,000 new records added.
All of these records are from the year 1923 and cover a selection of different parishes, including Lydford, Cornwood, Eggbuckland, and more.
Already boasting over 2.8 million records, our collection of Devon Baptisms has become even larger with 2,111 new records from 1923. These new additions contain both a transcript and the original record image.

The transcriptions will have all the usual information you would expect, including the child's name, date of birth and baptism and both parent's full names - but be sure to check the original image for even more detail. Here you can expect to see information such as the father's profession and the name of the person who performed the ceremony.
And the Devon records don't stop there, as 2,609 new records have also been added to the Marriage and Banns collection. These additions are also from 1923.
These records are fantastically detailed, and it's not just the couple themselves you will learn about.
You may see the names and occupations of both fathers and even the witnesses who were present at the ceremony - this may open new doors to siblings or cousins you haven't yet found. So even if you already have the civil marriage record, it's definitely worth trying to find the accompanying parish record.
Rounding off this week's Devon update we have 380 new burial records, again from 1923, and from a host of different local parishes.
Whilst not as detailed as the baptisms and marriages before them, there is still plenty of information contained in these records which make finding your ancestor more straightforward than ever.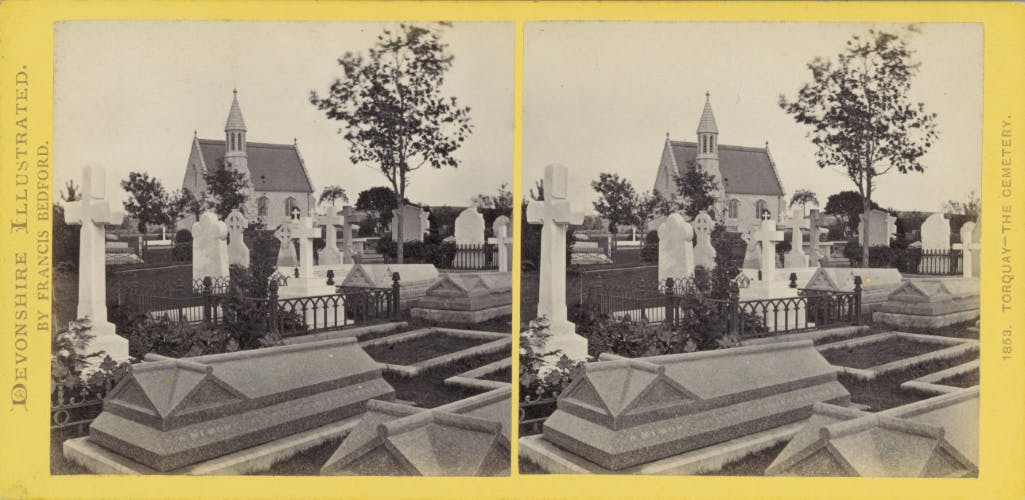 You can expect to learn a full name, last address, date of burial and how old the subject was when they died. This means that you can search this set with using a person's year of birth, to ensure that you have the right person.
Leicestershire parish records
The second part of this week's update comes to our Leicestershire parish records, to which we've added 9,379 new baptisms, marriages, banns and burials from across many different parishes.
If you've got roots in this picturesque East Midlands county, you may just be able to find your ancestor's name within these new records from 1923, 1938, and 1998.
First up, we've added 5,240 baptisms from the year 1923, meaning there are now over 1.2 million Leicestershire Baptisms to explore on our site, covering over 400 years of history.
You'll find both transcriptions and images for these new records. They contain the key details you need for building your family tree - a name, birth date, baptism date, denomination, parents' names and county. On some original records, fathers' occupations and additional notes are included.
We've also added 1,546 marriages for the county of Leicestershire, all from the year 1938. Perhaps your ancestor tied the knot just a year before the outbreak of World War 2? In conjunction with the 1939 Register, these new records could provide valuable insight into what your family was doing at a crucial point in Britain's history.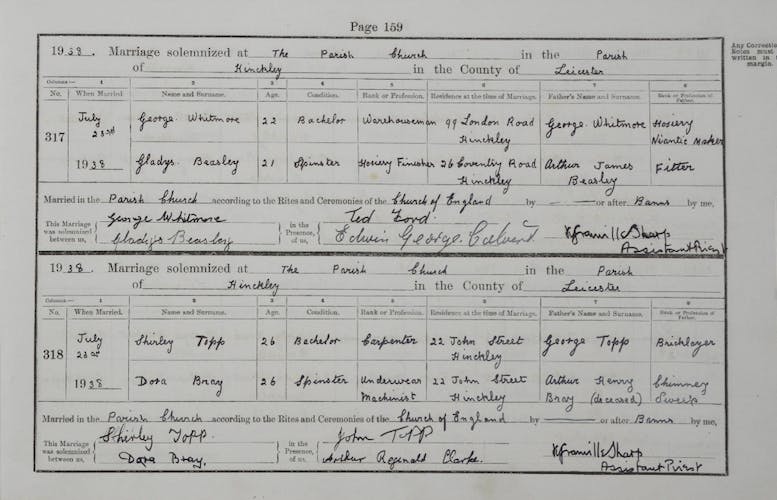 We now have over 670,000 Leicestershire marriages for you to explore, with both transcriptions and images available for each. From these handy records, you'll learn both spouses' names, their birth dates, the marriage date and year, fathers' occupations, denomination, and place.
Some later records include rank or profession and the names of witnesses to the marriage. Remember to scour the original images, to ensure that you leave no stone unturned.
Our third Leicestershire addition is to our banns collection, to which 2,424 records from 1938 have been added. With images and transcriptions, there's a lot to be learnt from these new records.
While marriage records consist of the paperwork that accompanies a marriage ceremony, banns are slightly different. They document a couple's intention to marry - serving as a kind of public announcement of an impending marriage, customary to the Christian faith. They were made on three successive Sundays.
Therefore, while most marriages were preceded by banns, banns may reveal unions that were planned but never took place. Similarly, if a couple instead purchased a marriage licence (in the minority of cases, as licenses were incredibly expensive and thus only accessible to the richest in society), you won't find their names among our banns records.
From these banns, you'll learn both spouses' names, a residence, denomination, place, county, and the dates of the banns themselves.
Last but not least, we also updated our Leicestershire Burials with 169 more modern records. These additions contain both transcriptions and original images and are all from the year 1998.

If your Leicestershire ancestor passed away just before the millennium, their name may feature in these new additions.
From these records, you'll learn a name, age, birth year, death date, burial date, and place and denomination. Additional notes, giving an address or the name of the person who conducted the burial, can often be found within these images.
Calling all Scots - this week's newspaper release is a Scotsman special. Our publishing team has been hard at work to bring you over 400,000 new pages from this seminal Scottish title.
Covering the years 1951 to 2002, this extensive update comes as part of the extension of our partnership with The Scotsman publishers National World. We're delighted to announce that millions more pages, from other newspaper titles, will be added to our collection thanks to this partnership in years to come.
First published in 1817, The Scotsman was a newspaper that positioned itself as a voice of 'firmness, impartiality and independence'. Due to its growing popularity, it went from a weekly publication to a daily one in 1855. In the same year, its price dropped to just one penny thanks to the abolition of the stamp duty.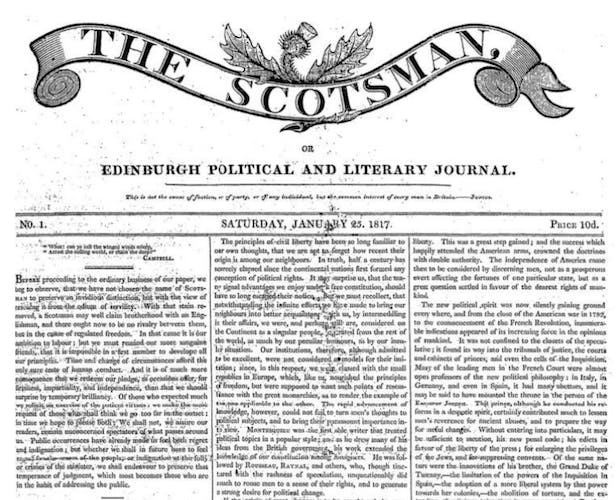 With a combination of local, national and international news, all manner of breaking stories played out before Scottish readers' eyes within the pages of The Scotsman. Whether or not you've got Scottish ancestry, this important title is not one to be missed.
But that's not all for this week's update. We've also added over 170,000 additional pages to our collection, with two new titles - the Galway Observer and the Penzance Gazette - and updates to a further 35 (yes, you read that correctly).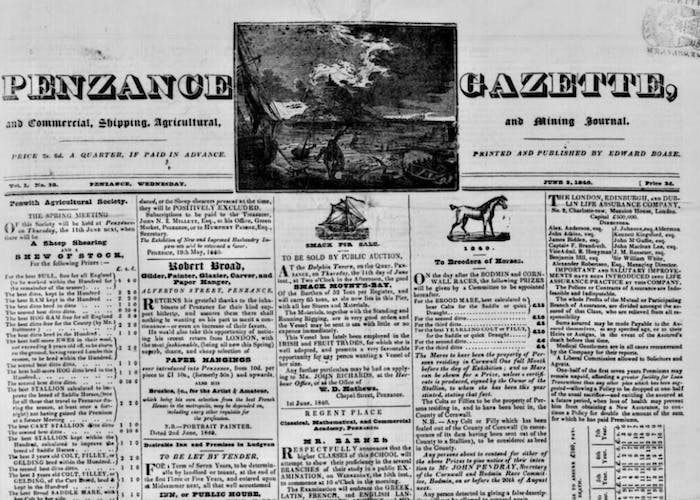 From Cornwall to Ireland, there are so many exciting stories to be discovered within this week's newspaper release.
Here's a full rundown of all that's been added.
Galway Observer, 1882-1884, 1889-1911, 1928-1963
Penzance Gazette, 1839-1858
Bassett's Chronicle, 1885
Bath Chronicle and Weekly Gazette, 1771-1777, 1779, 1781-1791, 1793, 1795-1800
Bognor Regis Observer, 1897
Bristol Evening Post, 1989
Bury Free Press, 1980
Buxton Advertiser, 1872, 1896-1897
Buxton Herald, 1897, 1912
Chichester Observer, 1910, 1912
Derbyshire Courier, 1897
Edinburgh Evening News, 1941, 1943-1944
Faversham News, 1950
Haverhill Echo, 1964, 1967
Huddersfield and Holmfirth Examiner, 1868, 1958
Hull Advertiser, 1839
Kerry Evening Star, 1902-1912
Liverpool Journal of Commerce, 1888, 1893
Liverpool Mercantile Gazette and Myers's Weekly Advertiser, 1825, 1828, 1833
London Daily Chronicle, 1872-1873, 1878-1885, 1887, 1922, 1924-1925, 1927-1928, 1930
Newmarket Journal, 1926
Richmond Herald, 1897
Rugby Advertiser, 1911
Sheerness Times Guardian, 1877, 1949-1974
South Bank Express, 1935-1940, 1948
South Bucks Standard, 1898
Southampton Observer and Hampshire News, 1889-1896, 1898-1900
Stalybridge Reporter, 1891-1894, 1896
Streatham News, 1904, 1917-1924
Suffolk and Essex Free Press, 1959, 1961, 1964
Surrey Mirror, 1952-1953, 1955, 1957
The Scotsman, 1951-2002
Tyrone Courier, 1880
Ulster Echo, 1892-1896
West Sussex County Times, 1898
Wexford Constitution, 1883
Yarmouth Gazette and North Norfolk Constitutionalist, 1875
TikTok goes the genealogy clock...
This week, we have an exciting and perhaps unexpected announcement.
For the first time, you can now find us on TikTok. From historical mysteries to genealogy gems, follow along to join in the fun. Who knows, you may even learn something along the way.
More on this topic:
Share this article
About the author