Explore the building blocks of genealogy with new parish records
3-4 minute read
By Jessie O'Hara
9 December 2022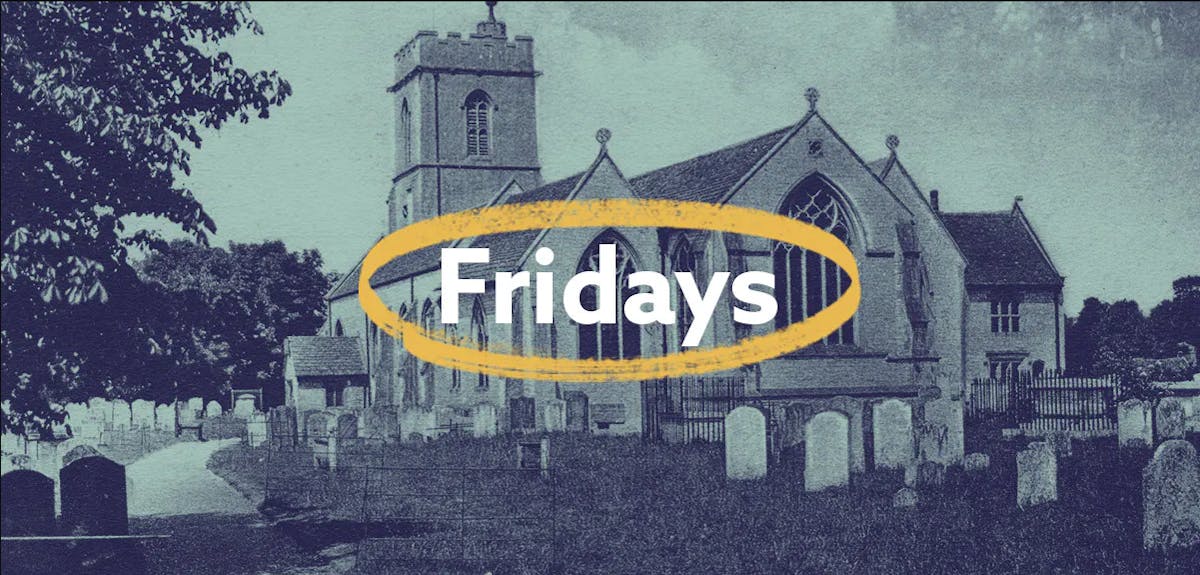 It's time to grow your family tree with new BDMs.
We've added 2,804 new and unique additions to this collection.
These records are from St. Paul's Church, Devon Drive, and span 1864-1900. They'll often offer both spouse's names, as well as the exact date and place of marriage.
Once you've discovered your ancestor's love story, you might be able to find out if they had children.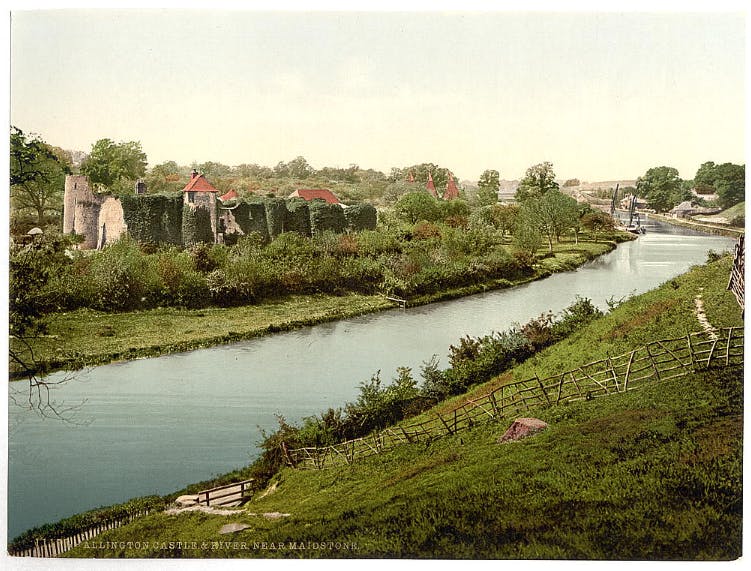 We've added 2,655 new records to this collection, from the same church and years as our new marriages, meaning you could trace your ancestors as their family grew.
These records will often give full names for both parents as well as the name of the child.
The biggest addition of the week, we've added 7,795 new records to this collection.
These records cover:
Stone-next-Dartford, 1899-1925
Swanscombe, 1895-1925
Greenwich Royal Hospital, 1815-1830
Amid eight brand-new titles and 72 updated titles, we have a particularly special newspaper joining us this week. Discover the full 37-year publishing run of London's first halfpenny newspaper, Echo (London).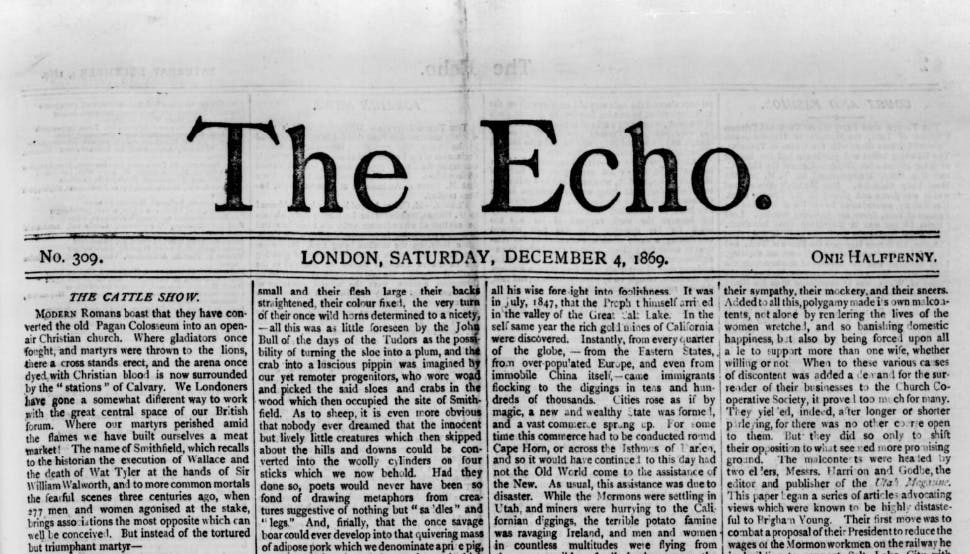 The Echo (London) first appeared in December 1868, announcing how it would do its duty by:
"
'serving the nation at large, to criticise the government with impartiality'.
"
In this vein, it printed news from parliament and ran a commentary on contemporary social issues, such as housing the poor. In its views, it was particularly liberal. However, it also printed 'Reuter's Telegrams' which documented international affairs.
If that doesn't catch your eye, the full list of new and updated titles is below.
New titles:
Clapham Observer, 1959
Daily Dispatch (Manchester), 1945
Echo (London), 1868-1905
Football Mail (Portsmouth), 1903, 1907, 1956
Leighton Buzzard on Sunday, 1997
Northwich Chronicle, 1927, 1982
Sunday Mail (Glasgow), 1920, 1927, 1952, 1957-1958, 1964-1965, 1970
Wembley News, 1963
Updated titles:
Accrington Observer and Times, 1906, 1910, 1915, 1928, 1969
Aldershot News, 1905, 1920, 1935, 1939, 1941-1942, 1958
Anfield & Walton Star, 1997
Bedworth Echo, 1997
Birmingham News, 1997
Birmingham Weekly Post, 1902
Bristol Evening Post, 1973
Burntwood Mercury, 1999
Burntwood Post, 1999
Cambridge Daily News, 1954, 1969, 1973-1976, 1978, 1981-1985
Caterham Mirror, 1998
Chatham News, 1971
Chester Chronicle, 1978
Dorking and Leatherhead Advertiser, 1998
Dover Express, 1974
Dumfries and Galloway Standard, 1997
East Hull Advertiser, 1997
Esher News and Mail, 1974
Feltham Chronicle, 1997
Great Barr Observer, 1997
Haltemprice & East Yorkshire Advertiser, 1997
Harlow Star, 1997-1998
Harrow Gazette, 1903
Harrow Informer, 1997
Hertford Mercury and Reformer, 1960
Horley & Gatwick Mirror, 1998
Hounslow & Chiswick Informer, 1997
Hull Daily Mail, 1972-1973
Ilkeston Express, 1991
Irvine Herald, 1998
Isle of Thanet Gazette and Thanet Times, 1888
Leatherhead Advertiser, 1997
Leek Post & Times and Cheadle News & Times and Moorland Advertiser, 1994, 1997
Leicester Advertiser, 1878
Lichfield Post, 1994
Liverpool Daily Post, 1931, 1934, 1938
Liverpool Evening Express, 1903
Long Eaton Advertiser, 1997
Macclesfield Times, 1929, 1937, 1951
Maghull & Aintree Star, 1997
Middlesex Chronicle, 1903-1904, 1907, 1920, 1959
Neath Guardian, 1997
Newcastle Chronicle, 1904
Newcastle Daily Chronicle, 1931
Newcastle Journal, 1902
Northampton Herald & Post, 1998
Nottingham Evening News, 1959
Nottingham Guardian, 1905
Ormskirk Advertiser, 1907
Paisley Daily Express, 1880, 1895, 1951
Richmond Informer, 1997
Rochdale Observer, 1926
Rugeley Mercury, 1996
Ruislip & Northwood Gazette, 1997
Ruislip & Northwood Informer, 1998
Runcorn Guardian, 1953-1954
Sleaford Target, 1997
St Neots Town Crier, 1989
Stapleford & Sandiacre News, 1997
Stockport Express Advertiser, 1995
Surrey Mirror, 1992
Surrey-Hants Star, 1998
Sutton Coldfield News, 1992
The People, 1979, 1982, 1984, 1986-1987, 1991
Uttoxeter New Era, 1899, 1901, 1903
Uxbridge Leader, 1995
Wallasey News and Wirral General Advertiser, 1962
Walton & Weybridge Informer, 1997
Wembley Leader, 1997
West Hull Advertiser, 1997
Westminster & Pimlico News, 1997
Woking Informer, 1997
More on this topic:
Share this article
About the author