This week, explore new records from Ireland, London and Kent
4-5 minute read
By Daisy Goddard
29 September 2023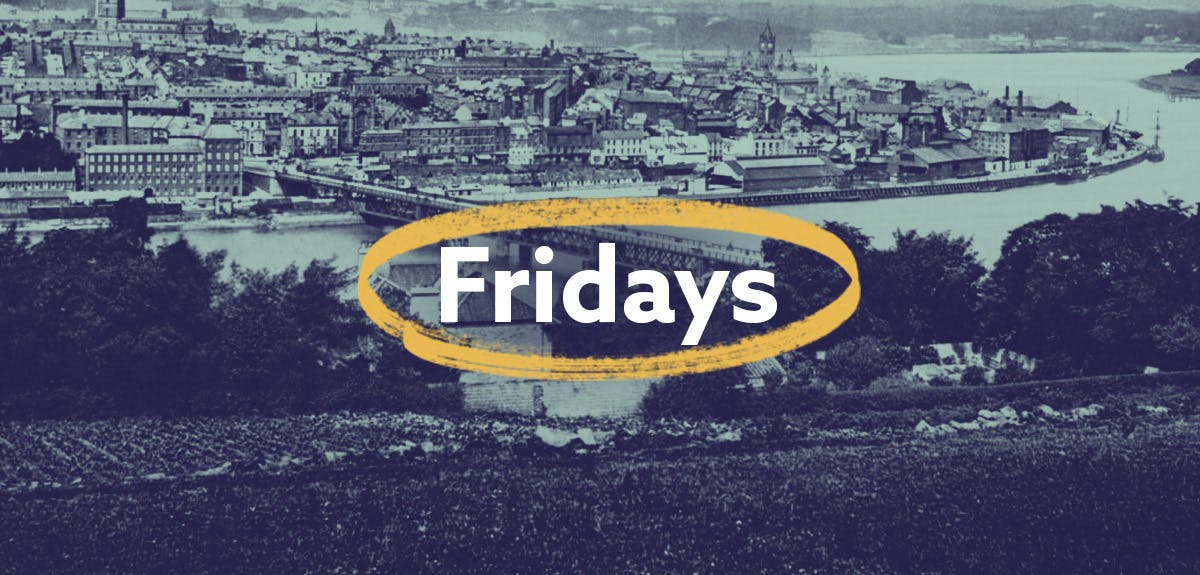 With electoral registers, burials and so much more, there are over two million new additions to discover.
Read on for a full rundown of all that's been added this Findmypast Friday.
First up, we have a brand new set of Lambeth electoral records. Londoners will be delighted to learn that we've added 1,398,843 new register records for the district, with both transcriptions and images available to search.
Lambeth is a historical borough on the south bank of the River Thames. Its population trebled in the first three decades of the 19th century - with over 100,000 inhabitants by c.1830, it housed many of London's poor.
These records, unique to Findmypast, span from 1832 to 1886 and provide valuable insight into a rapidly growing district within the capital city.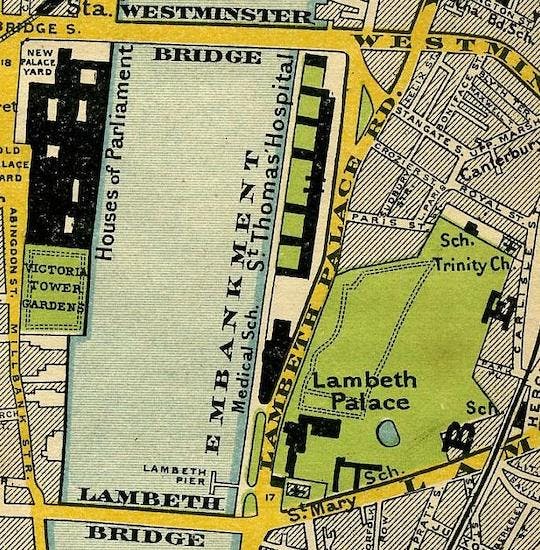 From these records, you can expect to learn a name, an address, the district or ward in which the person was registered to vote, and their qualification to vote (that is, the reason that they are able to vote. e.g. land ownership).
Many of these rolls are arranged by address. This means that you can see the entries of neighbouring properties, and piece together a more detailed picture of the area.
Next up, we've got an exciting Irish addition. We've added a brand new set from Ulster.
This province in the north of Ireland has seen considerable strife throughout its history. Bolstering our existing collection of Irish records, this new set sheds light on the lives of those involved in the bitter conflict over Irish independence.
On 28 September 1912, hundreds of thousands of people gathered to voice their opposition to Irish Home Rule.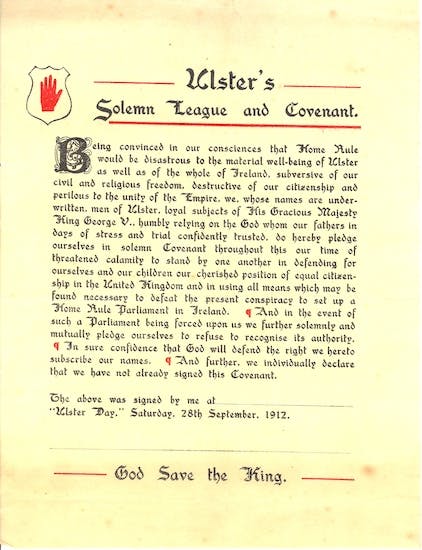 Many of these self-declared unionists hailed from what we now refer to as Northern Ireland, while some were from the South of the country, and others travelled from Britain and further afield. Men signed what was known as a 'Solemn Covenant', while women signed a 'Declaration'.
Within this brand-new set, you'll find the names of 223,543 men and 221,058 women who signed the Ulster Covenant. Although the records are index-only, you can view an image of each signature by following the link attached to each transcript.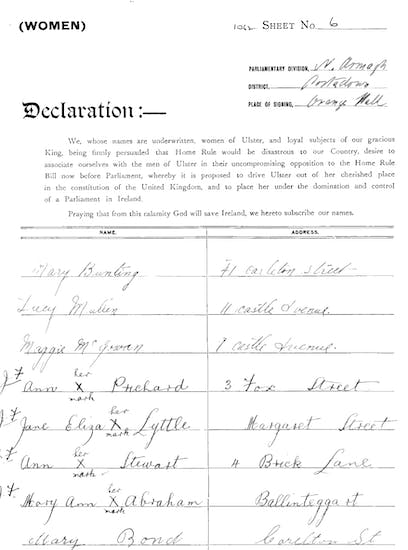 You can expect to find handy information such as a name, an address, a division and a county. You'll also see the archive reference, and a link to both the signature image and the folder image, which contains all of the signature pages from a particular district.
With 444,601 records now available for you to search, find out whether your Irish ancestor played a role in this key historical event.
Last up, we've also updated our collection of Kent burial records. There are 8,635 new additions to explore, spanning almost 500 years, between 1542 and 1992.
These records are from parishes across the county. To learn more about which parishes are included, be sure to consult the full parish list.
From these transcriptions, you can expect to learn a full name, an age, a birthdate, a burial date and place, a residence, an occupation, and the county. In some instances, the grave dedication is also recorded. This emotive detail offers a deeply personal insight into your ancestor's life (and indeed, their death).
Some records contain additional information under the 'Notes' heading - you may learn a marital status, parents' names, and whether the deceased was a foundling.
There are a few interesting figures to be discovered within this collection. We found the burial record of William Sutton, who was awarded both the Victoria Cross and the Indian Mutiny Medal 1857-59 for his military service in Delhi.
Despite his long record of military service, it doesn't seem that William was fairly compensated. He sadly died in the Malling Union workhouse in 1888, aged just 58. As his record indicates, he was buried at St Peter's Anglican Church in Ightham.
With the addition of a brand new title and updates to a further four, our newspaper collection hit an exciting landmark this week. There are now more than 71 million digitised pages within our ever-expanding archive.
This Findmypast Friday, we added a total of 224,018 new pages.
Our brand new title is the Walthamstow Express. First published in 1857, this newspaper was politically aligned with the Liberal Party. It was a weekly publication, which was circulated each Friday for one penny.
In the mid-19th century, Walthamstow was quickly transforming from a rural to an urban area, thanks largely to its new railway connections. Although historically part of Essex, Walthamstow was fast becoming the bustling centre that we know it as today.
Within the pages of the Walthamstow Express, you'll find detailed local news covering Wanstead, Leyton, Stratford and beyond. Sports fans will be pleased to hear that there's also a particular emphasis on football, golf and athletics within this title, meaning you can delve into the sporting history of North-East London like never before.
In addition to this new London title, we've made extensive updates to four newspapers from Liverpool, Belfast and Devon. Wherever your family tree is rooted, our newspaper collection can shed light on the lives of your forebears.
Here's a full rundown of all that's been added this week.
Belfast News-Letter, 1971-1976, 1979-1981, 1984, 1986
Liverpool Daily Post, 1956-1957, 1959, 1969-1971, 1974, 1978, 1980-1981, 1983, 1985-1986, 1991-1992
Liverpool Daily Post (Welsh Edition), 1957-1959
Torbay Express and South Devon Echo, 1987-1989, 1992, 1995
Have you made a surprising family history discovery? Whatever you've uncovered about your past, we'd love to hear about it. You can now get in touch and tell us directly, using this handy form.
More on this topic:
Share this article
About the author