Nourish Northumberland connections with thousands of new and unique records
2-3 minute read
By Jessie O'Hara
3 February 2023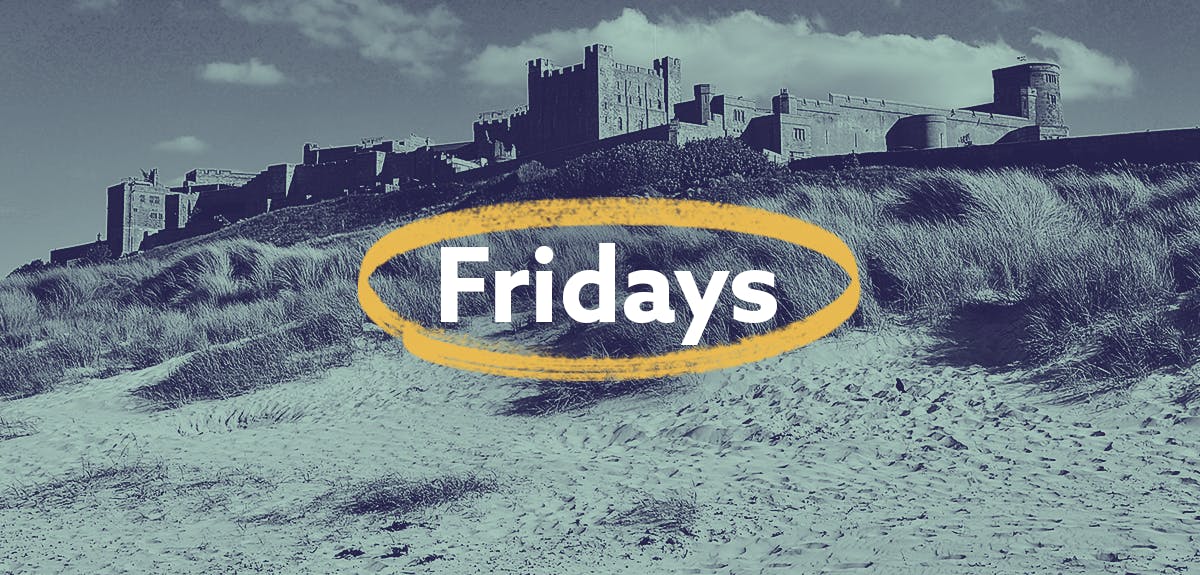 Explore your northern roots this week with our stronger than ever parish collection.
This week's latest new additions hail from the English county of Northumberland, a land steeped in rich history. Delve into brand new parish records, including monumental inscriptions, to help your family tree bloom.
Get ready for explore over 13,000 new records from six churches, covering the years 1571-1847. The new additions are from:
Bothal, St Andrew
Earsdon, St Alban
Edlingham, St John the Baptist
Newcastle Upon Tyne, St John the Baptist
Rochester, Birdhopecraig Presbyterian
Tynemouth, Christ Church
Fascinatingly, all 78 records for Rochester, Birdhopecraig Presbyterian are for the same family: the Rutherfords. Nestled in Northumberland National Park and close to the Scottish border, Rochester was once the site of Breminium, a Roman fort built to protect Dere Street, which passes through the village. The records for this small church span from 1752 to 1847: that's the genealogy of one family over nearly a century.
You may find details such as both parents' names, the father's occupation, and residences.
The 384 new records are from All Saints in Northumberland, spanning 1769-1771.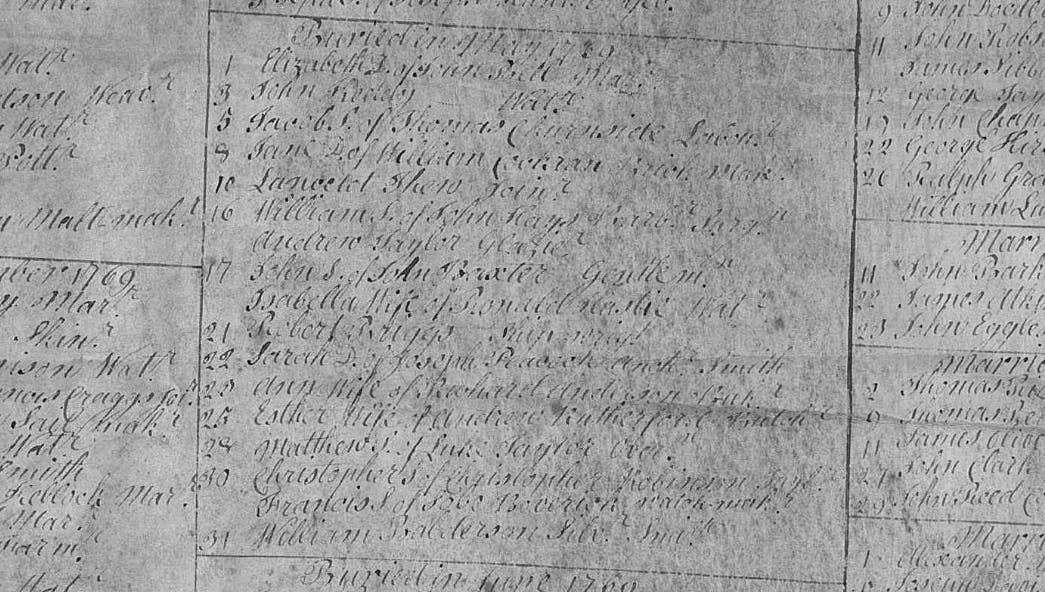 There's even one for William Rutherford, who married Catherine Ewart at All Saints in May 1771.
Closing off these Northumberland parish records are 86 new burial records for Haggerston, Our Lady and St Cuthbert. This is a Roman Catholic church, built in 1829.

The records include the burial of a man named Sir Carnaby Haggerston, buried on 3 December 1831. He was the 5th Baronet Haggerston, son of Sir Thomas and Mary Silvertop. Their line stretches back to the first baronet, created in 1642.
A further 5,300 records spanning 505 years have been added to this collection, which cover seven burial grounds across Northumberland and Durham:
Bensham, St Cuthbert
Dalton le Dale, St Andrew
Southwick, Holy Trinity
West Herrington, St Cuthbert
Hexham, St Mary (Roman Catholic)
Horton, St Mary
Ninebanks, St Mark
Using these transcripts, you should normally uncover names, burial and birth years, and even details on their denomination. In some cases, you might find additional notes or an inscription.
A further 156,854 pages have been added to the newspaper archive, including a duo of new London titles, and updates to a further 23.
New titles:
Comet for Hornsey, Crouch End and Highgate, 1889
Wandsworth Borough News, 1914
Updated titles:
Bath Chronicle and Weekly Gazette, 1770, 1792
Bath Journal, 1762
Birmingham Daily Post, 1901, 1912
Birmingham Mail, 1918
Coleshill Chronicle, 1982
Coventry Evening Telegraph, 1980
Croydon Advertiser and East Surrey Reporter, 1956
Daily Gazette for Middlesbrough, 1881
Esher News and Mail, 1970-1971, 1974, 1999
Huddersfield Daily Examiner, 1997
Hull Daily Mail, 1987
Kensington News and West London Times, 1911
Lincolnshire Echo, 1952, 1954-1955, 1965-1966, 1987
Liverpool Daily Post, 1916
Liverpool Daily Post (Welsh Edition), 1962, 1965
Newcastle Daily Chronicle, 1923
Newcastle Evening Chronicle, 1938
Nottingham Evening Post, 1967
Nottingham Guardian, 1909
Staffordshire Newsletter, 1987
Sunbury & Shepperton Herald, 1994
Sunday Sun (Newcastle), 1993, 1995
Surrey Advertiser, 1904-1908, 1910, 1921, 1924-1926, 1928, 1930, 1934-1938, 1946, 1948-1949, 1951, 1953-1954, 1956-1958, 1962, 1965-1966, 1968-1973
Winsford Chronicle, 1991
Wokingham Times, 1997
If you have questions, discoveries or even just want a chat, make sure to join us on Facebook at 4pm GMT each Friday, where we take you through each record release and discuss your incredible finds.
More on this topic:
Share this article
About the author