Uncover 400 years of Oxfordshire history
4-5 minute read
By Daisy Goddard
13 October 2023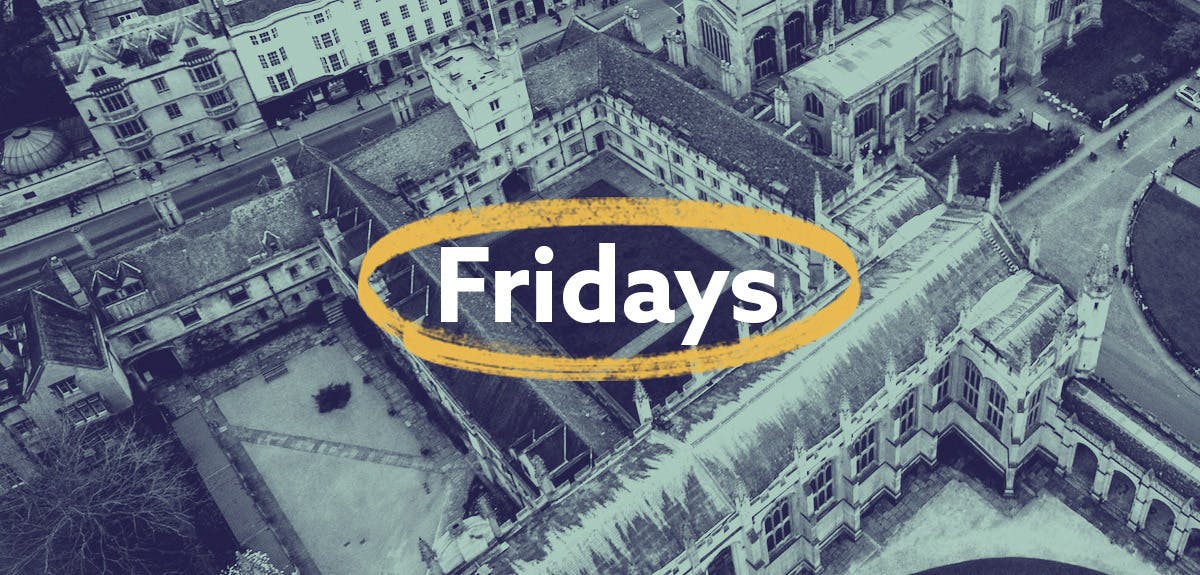 This Findmypast Friday, there are over 350,000 new records to explore.
If you've got ancestors from the English county of Oxfordshire, you may just be able to spot a familiar name or two amongst this week's new records. With new and updated records from parishes across Oxfordshire, we're delighted to announce the addition of three new sets, of baptisms, marriages and burials.
Calling all cinephiles - we've also added a new film special interest title, Scottish Cinema, to our newspaper collection.
Read on for a full rundown of all that's been added.
The first of this week's trio of new collections is Oxfordshire Baptisms, which contains 233,822 records from our existing England Baptisms set as well as 20,185 new additions. There's so much history contained within these transcription-only records, as they span an impressive 426 years, from 1524 to 1950.
From these records, you can expect to learn a full name, birthdate, baptism date, place and county, as well as both parents' first names.
There are a few interesting figures to be found within this collection. A little digging revealed the baptism of Walter David Taylor Powell, the English mariner and paramilitary officer who made his name working for the British colonial government in Australia.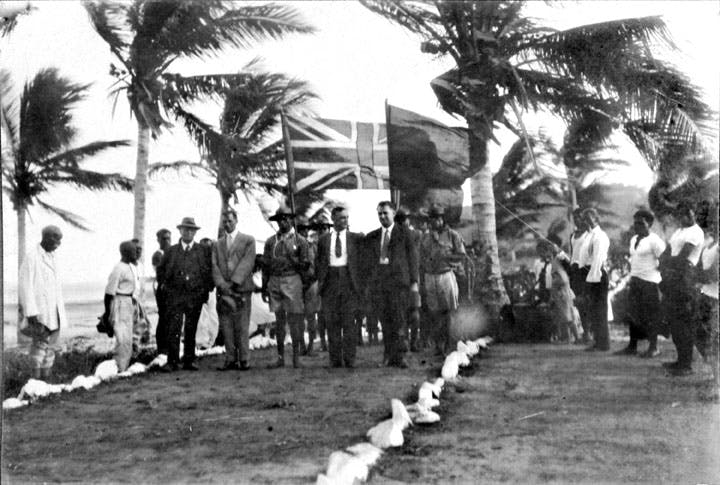 Powell played an important role in the Native Police force in New South Wales and Queensland. He was involved in the oppression of Aboriginal peoples in the wake of the Hornet Bank massacre, as well as Britain's colonisation of the Torres Strait.
From his record, we learn that Powell was born sometime in 1831 and baptised on 15 September of the same year in Clanfield. His parents are Walter Poorthomas and Matilda Pala - both had fairly uncommon middle names.
Next up, we have an exciting new collection of Oxfordshire marriages. The 67,864 total records within this set are a combination of new and existing records, with 13,098 brand new ones added this week.
These parish marriages, which are transcription-only, span from 1538 to 1936.
If you've managed to trace the Oxfordshire branches of your family tree back centuries, your ancestor's name may just appear within the set. As the building blocks of your family tree, marriage records like these ones play a key role in genealogical research.
As is to be expected from parish marriages, you'll learn a name, a marriage year, the spouse's first and last name and a place from these records.
Last up, we have a third brand-new addition, of Oxfordshire Burials. Like this week's other new sets, these burials are a combination of new and updated records. 34,612 new records have been added, meaning that this collection totals in at 37,241 records.
These burials cover the years 1558 to 1976, and are from parishes across the county of Oxfordshire. They contain key information needed to build your family tree, including a full name, a birth year, a burial year and the place.
The transcriptions within this set tell the story of the deaths of our forebears. Take this record, belonging to Alfred Martin Morse, for example.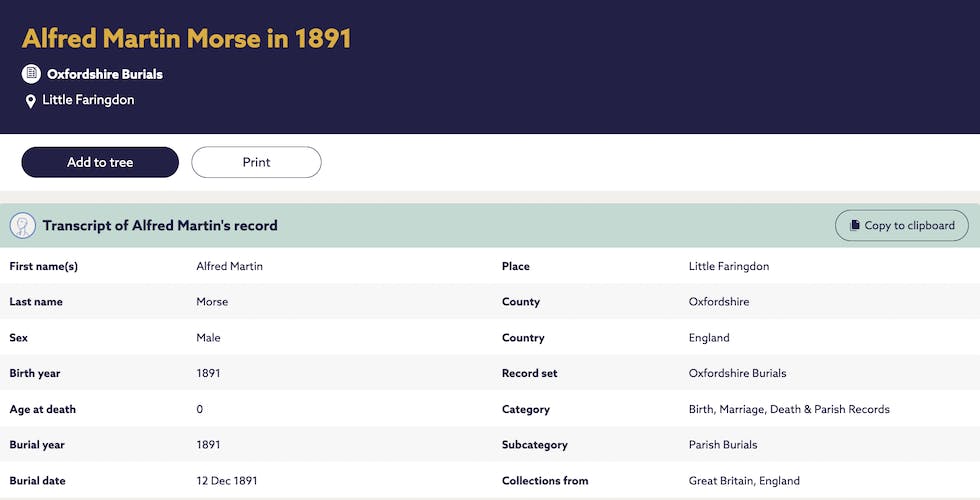 Alfred was born in 1891, but tragically died in the same year, making his age at death 0. As his record tells us, he was buried on 12 December 1891, in Little Faringdon, which is a small village in the West of Oxfordshire.
As well as this week's Oxfordshire parish records, we've also added a grand total of 96,538 new pages to our newspaper collection. We've added a brand new title, and updated 22 of our existing newspapers, with new stories to explore from Brighton to Belfast.
Film lovers will be excited to learn that this week's new addition is a cinema-themed publication entitled Scottish Cinema. This trade publication was first circulated in September 1919 and met the desire for Scotland to have its very own journal devoted to the cinema trade.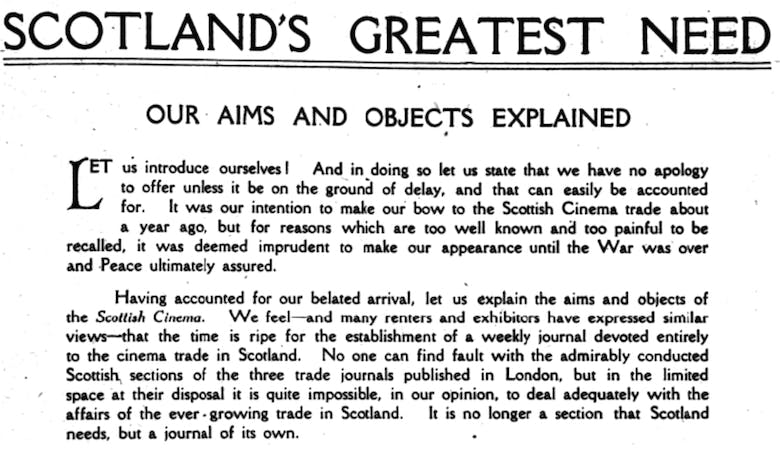 The end of World War 1 was this journal's necessary precursor. As its inaugural edition explained, 'it was deemed imprudent to make our appearance until the War was over and Peace ultimately assured'.
Published every Monday for the price of threepence, this title was fairly long, containing between 40 and 60 pages. In addition to letters from London and America, it published news from Glasgow, Edinburgh and Aberdeen.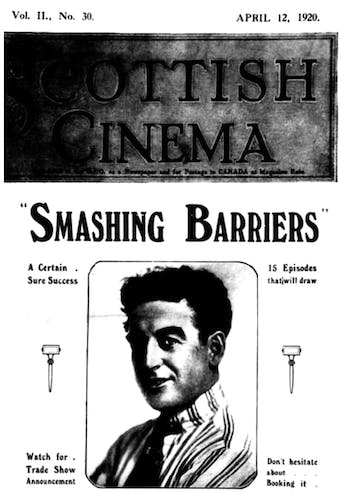 With a little digging into these new pages, you'll find photographs of 'Cinema Trade Celebrities', discussions of the day's most heated issues within the industry, and so much more.
In addition to this exciting new title, we've also added brand new pages to a long list of our existing newspapers.
Extra! Extra! Your family made the news
Join us for Fridays Live on 20 October at 4pm (UK time) for an exciting newspapers update. Ellie will be joined by Chris Brake and Martin Stocks from the Findmypast product team to chat all things newspapers - tune in to make sure that you don't miss out.
Here's a full rundown of all that's been added to our newspaper collection this week.
Aberdeen Free Press, 1881
Ballymena Observer, 1959-1984
Belfast News-Letter, 1987, 1990, 1992
Bolton Journal & Guardian, 1910
Brighton Argus, 1899
Chard and Ilminster News, 1912
Derry Journal, 1981, 1988, 1993-1994
Downham Market Gazette, 1912
Evening Star, 1910, 1912
Evesham Journal, 1873
Guernsey Evening Press and Star, 1899, 1910
Kent Messenger & Gravesend Telegraph, 1900
Londonderry Standard, 1853
Maidstone Journal and Kentish Advertiser, 1911
Man of Ross and General Advertiser, 1872
Manchester City News, 1937
North Middlesex Chronicle, 1876
Northern Daily Telegraph, 1911-1912
Northwich Guardian, 1897
Southern Weekly News, 1900
Uganda Herald, 1936
Wicklow News-Letter and County Advertiser, 1914
Have you made a surprising family history discovery? Whatever you've uncovered about your past, we'd love to hear about it. You can now get in touch and tell us directly, using this handy form.
More on this topic:
Share this article
About the author