Search Southwark stories and school records with this week's release
5-6 minute read
By Daisy Goddard
2 June 2023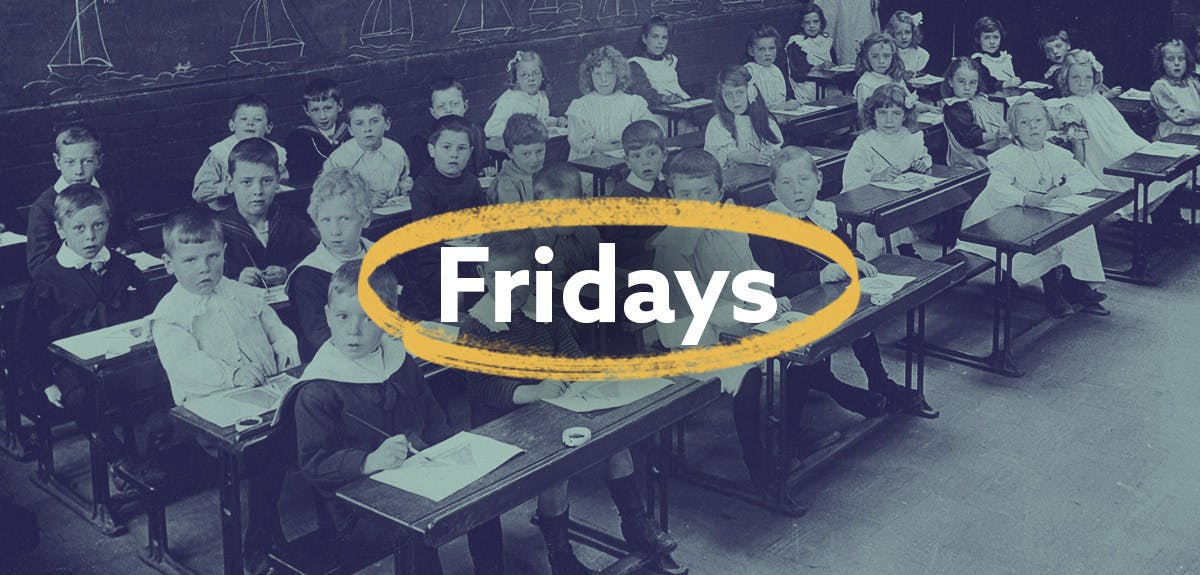 From education records to Roman Catholic Parish marriages, baptisms and congregational records, there is so much to explore.
Have you ever wondered what your ancestors got up to during their schooldays? Read on to discover all that we've added this week, from Southwark parish congregational records to Yorkshire newspapers.
There are almost 700 years of rich history to explore within this collection's 151,918 images and transcriptions. These records come from school and university register books.
Because the register books were published independently and for different purposes, the information they contain varies widely. We've compiled them together into this unified set to make it easier to explore your ancestor's education than ever before.
You can typically expect to find the names of former pupils, attendance information, and biographical details within these records. The names of staff are also often included - meaning you may be able to trace relatives that worked at a school or university. Some records include fathers' names, career descriptions, and even a home address.
From Westminster School to Eton College, all manner of prestigious institutions are listed within this set. Unsurprisingly, more than a few notable names also feature.
With a little digging, we found English composer Ralph Vaughan Williams. Born in Gloucestershire in 1872, Vaughan Williams attended the Charterhouse School in Godalming, Surrey.

As his record reveals, he left in 1890 and went on to study music at Trinity College, Cambridge.
This collection also features Conservative Prime Minister Stanley Baldwin. He attended Harrow School and left in 1885; like Vaughan Williams, he went on to study at Trinity College. His record lists his father as 'A. Baldwin, Esq.', and his home address as Wilder House.

Whether your ancestor was an Etonian gent or from a more humble background, you may just find their name within this exciting new set...
New parish records for the Archdiocese of Southwark
This Findmypast Friday, we've added over 10,000 new records for the Roman Catholic parishes of Roehampton, St. Joseph, and Peckham, Our Lady of Sorrows.
Here's a full breakdown of what's new.
There are now 1,1010 new congregational records for you to explore, from the parish of Roehampton, St. Joseph. It couldn't be easier to search these new additions - simply narrow the parish down within the search bar.
For the first time, you can discover confirmations that took place within this parish between 1870 and 1920. Be sure to view the original image for extra details that may have been missed in the transcription.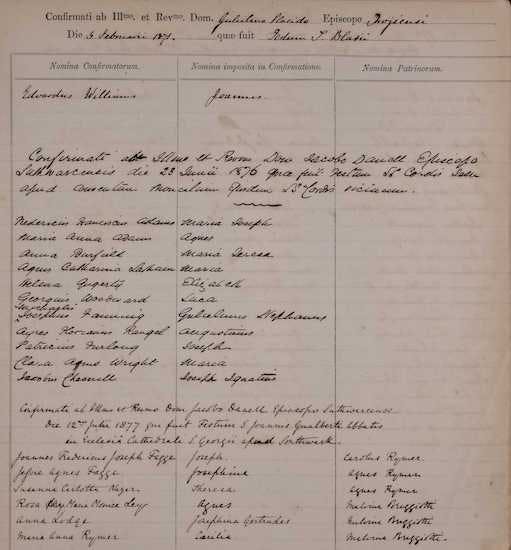 The records within this collection as a whole are diverse, covering a wide range of different events and facts that can reveal a lot about your ancestors' relationship with the parish in which they lived. Explore everything from confirmations to benefactors of the church.
We've also added 94 marriage records from the Peckham and Roehampton parishes, spanning from 1882 to 1913.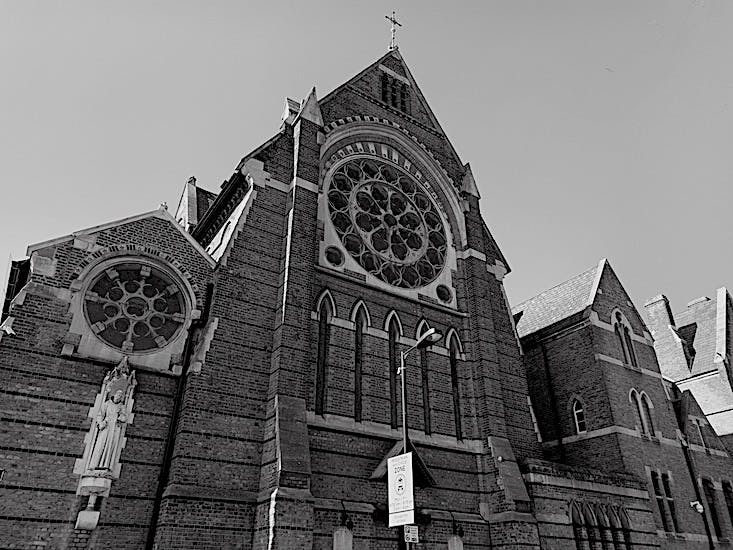 Though this is far from our biggest release, it may just provide the missing piece that you've been looking for if you've got 19th-century Southwark ancestors.
The majority of this week's new Roman Catholic parish records are baptisms - we've added a total of 9,948 records, which cover Peckham and Roehampton parishes for intermittent years between 1871 and 1923.
With these records, you can learn a name, birth date, baptism date, church name, and parents' names. This key information forms the building blocks of your family tree.

Both transcriptions and original images are available for this set, so be sure to scour both to ensure that you don't miss any interesting details.
Some images contain godparents' names, the name of the minister who performed the baptism, and details on the parents' marriage.
This Findmypast Friday sees the addition 83,278 brand-new pages to our newspaper collection, with six new Yorkshire titles and updates to 40 of our existing publications.
First up among this week's new titles is the Armley and Wortley News, a weekly publication that was first published in 1889 for the price of one halfpenny.
It was focused on the local area of West Leeds, describing itself as 'a full chronicling of all items of news occurring in the district'. This makes it a valuable resource for understanding the lives of our Leeds ancestors at the end of the 19th century.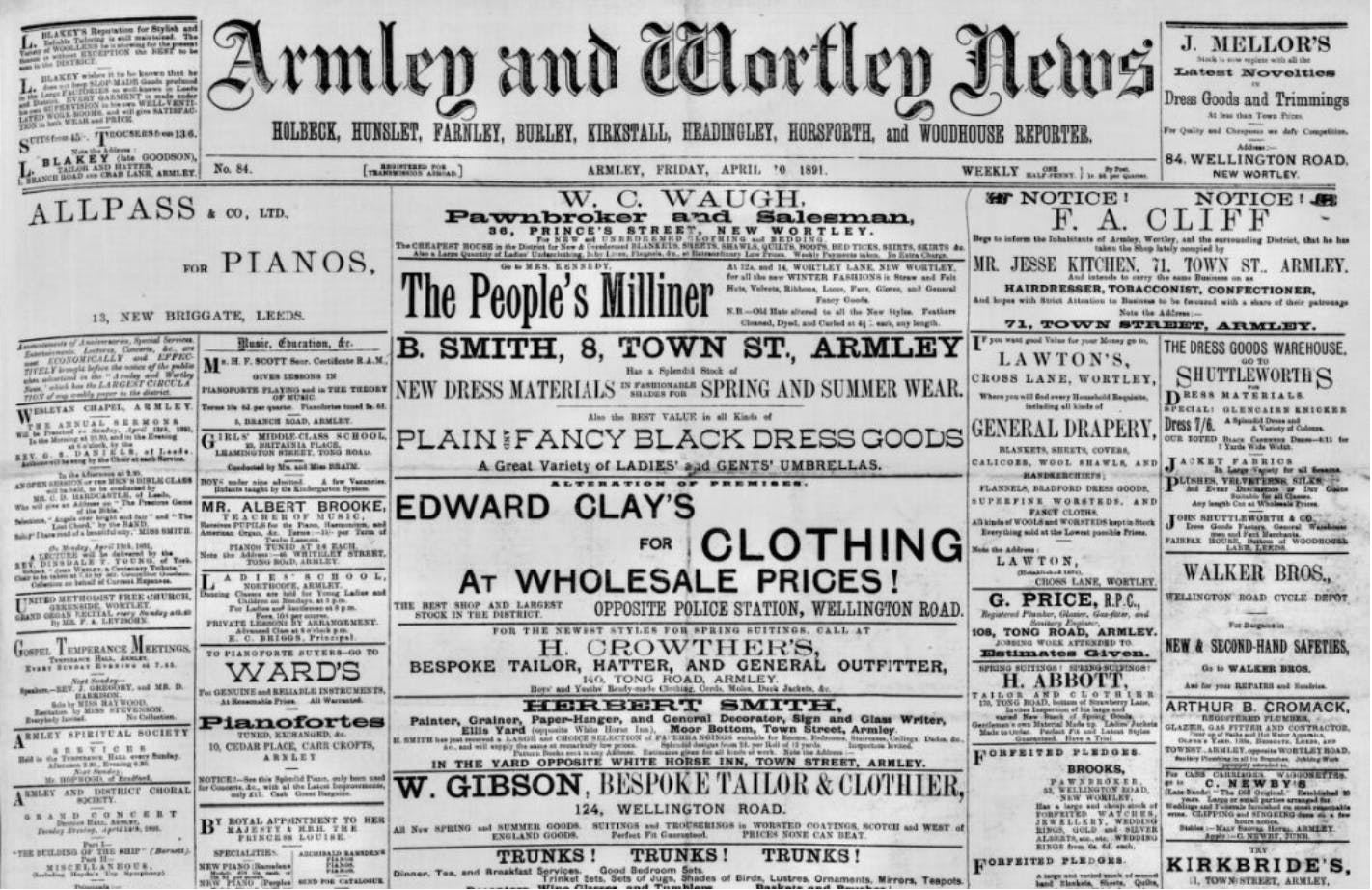 The Magnet (Leeds), whose eye-catching header you can see below, was founded in 1866 as 'a journal devoted to the interests of the musical hall, theatrical & equestrian professions'.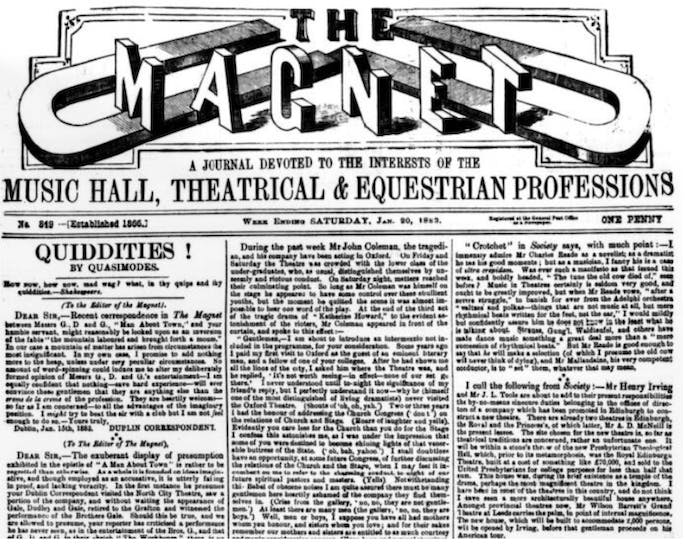 It focused largely on all matters musical and theatrical, and features some brilliant illustrations. Interestingly, its coverage of equestrianism waned over time, as it transitioned to become an entirely music-focused publication.
But that's not all - there have been updates to an impressive 40 of our existing titles, spanning almost 200 years of British history. Our Scottish titles have seen a significant boost, with new pages of the Edinburgh Evening News to celebrate its 150th anniversary on 27 May and much more.
Here's a full rundown of all that's been added.
Armley and Wortley News, 1889-1891
Bingley Chronicle, 1895-1898, 1900-1909
Leeds Evening Express, 1862-1864, 1876-1877, 1889, 1896, 1898
Magnet (Leeds), 1875, 1883-1884
South Bank Express, 1909, 1912
South Leeds Echo, 1887-1895
American Register, 1887
Athletic News, 1912
Bayswater Chronicle, 1925
Beverley and East Riding Recorder, 1912
Blairgowrie Advertiser, 1952
Bradford Daily Telegraph, 1911, 1915
Bridlington Free Press, 1908, 1912
Bridport News, 1881, 1889
Cambridgeshire Times, 1912
Carlisle Express and Examiner, 1870, 1873
Dereham and Fakenham Times, 1890
Dover Chronicle, 1889
Dundee Courier, 1995
Durham Chronicle, 1898
East Anglian Daily Times, 1874, 1877, 1882-1883, 1886, 1888, 1898-1899, 1913-1916
Eastern Morning News, 1882
Edinburgh Evening News, 1935, 1938
Essex Herald, 1860-1861
Evening Mail, 1886-1891
Evening Star, 1913-1916
Evesham Journal, 1872
Galloway Advertiser and Wigtownshire Free Press, 1859
Halifax Evening Courier, 1897
Halstead Gazette, 1889
Harrogate Herald, 1856
Herts & Cambs Reporter & Royston Crow, 1889
Lincoln Gazette, 1892
Liverpool Journal of Commerce, 1863, 1868
Monmouthshire Beacon, 1873
North Devon Gazette, 1912
Nuneaton Advertiser, 1889
Petersfield Express, 1870
Rochdale Times, 1889
Shropshire News, 1858, 1861, 1873
South Durham & Cleveland Mercury, 1889
Thetford & Watton Times, 1897
Waltham Abbey and Cheshunt Weekly Telegraph, 1877
Weekly Free Press and Aberdeen Herald, 1885
Western Daily Mercury, 1875, 1899
Woolwich Gazette, 1914-1920
Yarmouth Mercury, 1911
Yorkshire Evening Press, 1912
Have you made any interesting discoveries? Whatever your research has uncovered, we'd love to hear all about it. You can now get in touch to tell us directly, using this handy form.
More on this topic:
Share this article
About the author