Spotlight your Scottish heritage with new and exclusive records
3-4 minute read
By Jessie O'Hara
4 November 2022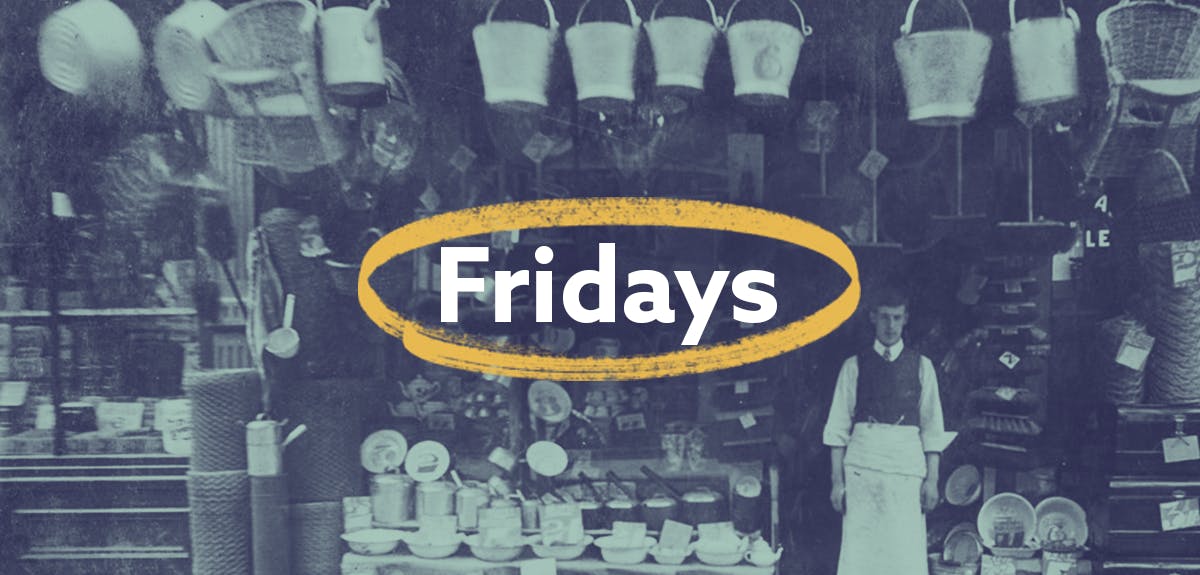 Discover thousands of new additions stemming back to the 16th century.
It's time to dive into your Scottish roots this week, with new and exclusive additions across two collections. Plus, discover three brand-new newspaper titles from England, Scotland and Wales.
Read on for a rundown of everything that's new.
We've added 16,820 records to this collection, spanning 1816-1901. Crucially, these transcripts will often provide rich detail on your ancestor and their circumstances.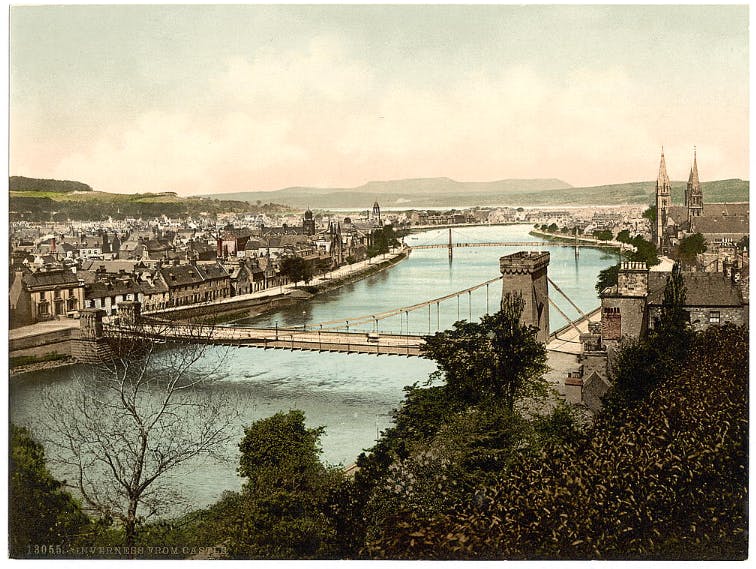 You will find records from:
Dreghorn Poor Relief, 1872-1901
Inverness Poor Relief, 1846-1894
Wick Poor Relief, 1870-1887
Stirling & Perthshire Poor Relief, 1816-1899
Dreghorn takes the majority of these records, and they also hold the most detail. However, many of these records will give you information such as occupation, residence, any disabilities, financial situation, parents' or spouse's names, marital status, religion, and when they applied for relief. Some will also include extra notes - for example, it's noted that 17-year-old Johanna Mackenzie had epilepsy, and was moved from the infirmary to the District Asylum in 1892.
We've added another 16,000 records to this collection from various sources, stemming all the way back to the 16th century.
In it, you'll find records from:
Merchants Matriculat in the Company of Merchants of Edinburgh, 1687
Scotland, Fellows of the Royal College of Surgeons 1581-1873
A history of the Society of Writers to Her Majesty's Signet, 1890
Scottish Seafarers Index
Fife Shopkeepers and Traders
The information will vary record to record, but many will have additional notes about your ancestor, their life or occupation. There are also a few recognisable names in this collection, such as Robert Knox, famous for his gruesome involvement with the Burke and Hare murders.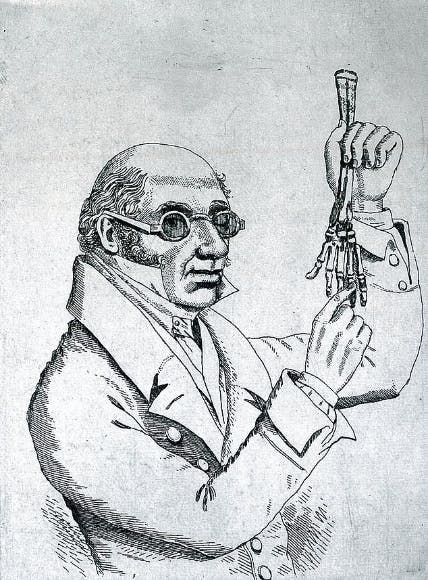 Both of these record collections are entirely unique to Findmypast, so you won't find them online at any other family history website.
We've added three brand-new titles to our newspaper archive this week. Continue your 19th-century Scottish research with the Peebles News, or venture further out into England and Wales with the Ramsbottom Observer and Vale Advertiser respectively.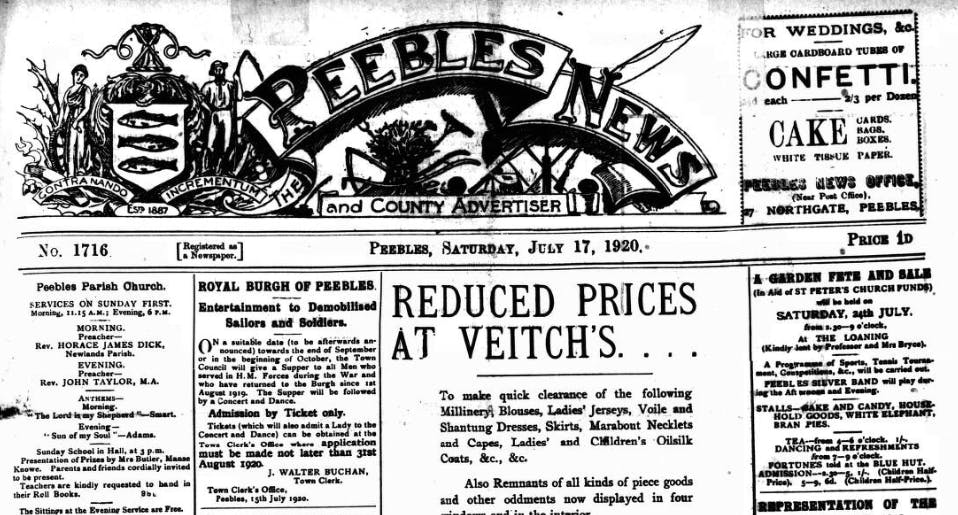 We've also updated 73 of our other titles, so here's a full rundown of everything that's new. If one catches your eye, just head over to our newspaper archive and filter by title.
New titles:
Peebles News, 1896-1920
Ramsbottom Observer, 1900
Vale Advertiser, 1996
Updated titles:
Aberdare Leader, 1951
Abergele & Pensarn Visitor, 1996
Accrington Observer and Times, 1916, 1997
Aldershot News, 1945-1949, 1961, 1967
Ashby Mail, 1997
Beaconsfield Advertiser, 1994
Bebington News, 1995
Beverley Advertiser, 1995, 1997
Billericay Gazette, 1996
Birkenhead & Cheshire Advertiser, 1950
Birmingham Mail, 1963
Birmingham Weekly Post, 1900
Boston Target, 1997
Bristol Evening Post, 1958-1959
Cambridge Town Crier, 1997
Cambridge Weekly News, 1996
Caterham Mirror, 1996
Central Somerset Gazette, 1900
Cheltenham News, 1995
Clevedon Mercury, 1995
Crosby Herald, 1995-1996
Dorking and Leatherhead Advertiser, 1996
Dumfries and Galloway Standard, 1995
Ealing & Southall Informer, 1996
East Kent Gazette, 1900, 1996
Folkestone Express, Sandgate, Shorncliffe & Hythe Advertiser, 1900
Formby Times, 1996
Gainsborough Target, 1996
Gloucester News, 1995-1996
Harlow Star, 1996
Hinckley Herald & Journal, 1994-1996
Hinckley Times, 1897, 1900-1902, 1905-1906, 1909-1910, 1913-1914, 1923-1924, 1927-1932, 1937-1939, 1947-1948, 1951-1952, 1956-1961, 1966-1970, 1973-1979
Horley & Gatwick Mirror, 1996
Horncastle Target, 1996
Hounslow & Chiswick Informer, 1996
Hull Daily Mail, 1964, 1966, 1971
Irvine Herald, 1996
Leatherhead Advertiser, 1996
Leek Post & Times and Cheadle News & Times and Moorland Advertiser, 1995
Lichfield Post, 1996
Lincoln Target, 1995
Maghull & Aintree Star, 1996
Manchester Metro News, 1996
Medway News, 1995
Merthyr Express, 1994
Midweek Visiter (Southport), 1996
Neath Guardian, 1996
North Star (Darlington), 1900
Nottingham Evening Post, 1955
Nottingham Guardian, 1887, 1897, 1901, 1903, 1955-1958, 1964-1971
Oadby & Wigston Mail, 1995
Ormskirk Advertiser, 1997-1999
Potteries Advertiser, 1995-1996
Rossendale Free Press, 1996-1997
Royston and Buntingford Mercury, 1996
Ruislip & Northwood Gazette, 1996
Ruislip & Northwood Informer, 1996
Runcorn & Widnes Herald & Post, 1996
Salford Advertiser, 1996
Skelmersdale Advertiser, 1996, 1998
Sleaford Target, 1994, 1996
Southport Visiter, 1995-1996
Staines Informer, 1996-1997
Staines Leader, 1997
Stockport Express Advertiser, 1994, 1996
Stockport Times, 1996
Stockton & Billingham Herald & Post, 1996
Surrey Mirror, 1996
Thanet Times, 1996
Torbay Express and South Devon Echo, 1926-1929, 1933, 1935-1936, 1955
Uxbridge Informer, 1996
Walsall Observer, 1953
Wembley Leader, 1996
And while we have your attention, we're calling out for you to share your ancestors' wartime stories with us this November. Using this thread, you can record and share their triumphs and tragedies during the First or Second World War. Help us to capture and spotlight the vital stories of our shared national past.
More on this topic:
Share this article
About the author