Explore iconic wartime photos with our latest releases
1-2 minute read
By Niall Cullen
6 November 2020
All Findmypast military records are completely FREE from 5-12 November.
Marking Remembrance Day, we've released a raft of new military photos and records. Here are all the details on what's new this week.
Rummage through over 5,600 new snapshots from the Blitz, World War 2 front lines and the Findmypast Community.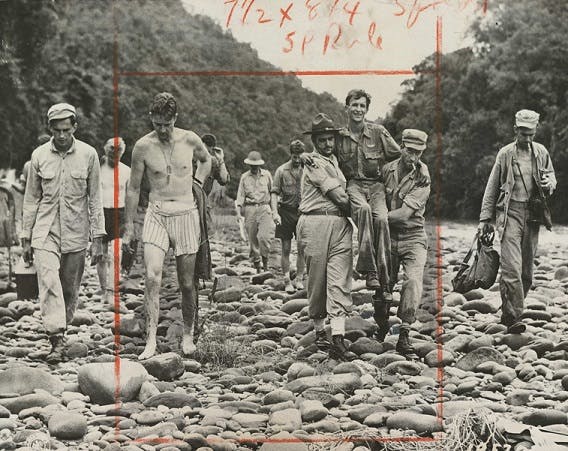 The Findmypast Photo Collection features thousands of old photos, many online for the first time. You can discover vintage military photos, shots from World War 2's Home Front and evacuations, family photos from christenings, weddings and funerals and much more.
Now available in their own distinct record set, these incredible photos bring Canada's World War 2 experiences to life.
Featuring captivating images from Prisoner of War camps, Naval vessels, battlefields, training exercises and more, you can explore this amazing collection completely FREE from 5-12 November.
Dig deeper into your US ancestors' war stories with records from The Veteran's History Project. Discover indexes to interviews, recordings, photos and more.
This unique collection is also included in our free access promotion. Search and view it free of charge until 12 November.
Greenock Herald, with editions from 1875-1877, 1880, 1882, 1884, 1886, 1888 and 1891 has joined the site. Plus, we've updated 13 other papers as follows;
Fridays Live 6 November 2020

Join Findmypast expert Myko Clelland for a chat about our latest record releases, and a discussion about 'records that open doors': the family history records that can unlock your past in ways you don't expect. Do you have stories to share? Come join us! QUESTION OF THE WEEK: Which record set unlocked an unexpected family history discovery for you?

Posted by Findmypast on Friday, November 6, 2020
More on this topic:
Share this article
About the author