Vintage photos from World War 2 and beyond online for the first time
3-4 minute read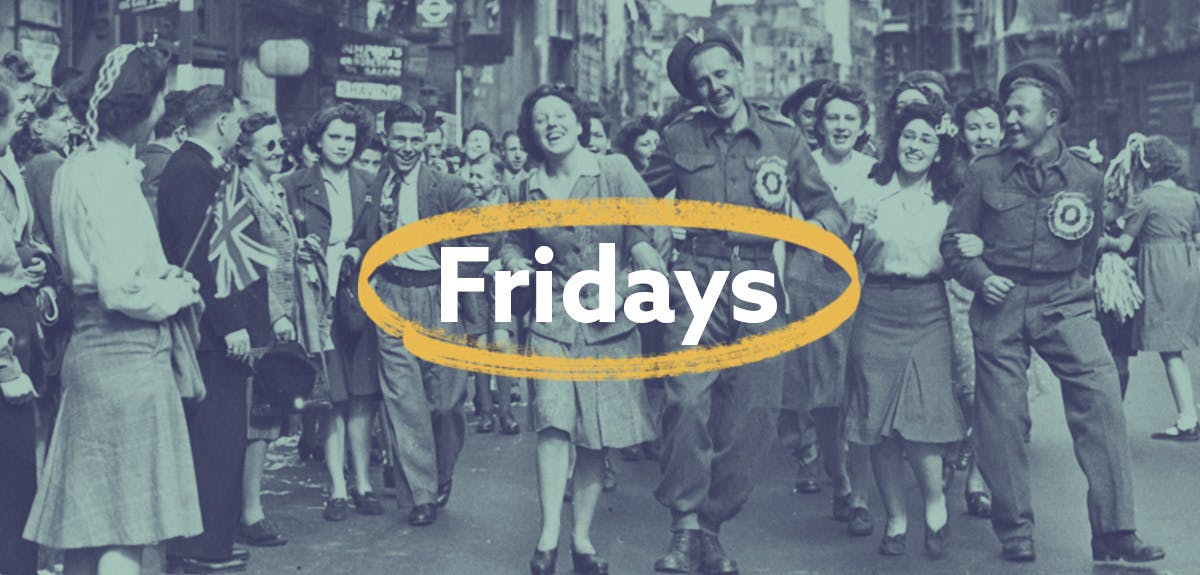 We're marking the 75th anniversary of VE Day with an exciting release of rare wartime photos and a bumper collection of World War 2 records.
75 years on from Victory in Europe Day, two major wartime record collections have joined the site. Here are the details on what's new this week.
Our unique photo collection brings together original snapshots capturing the events of the Second World War and VE Day, as well as local news of sports, schools and life events.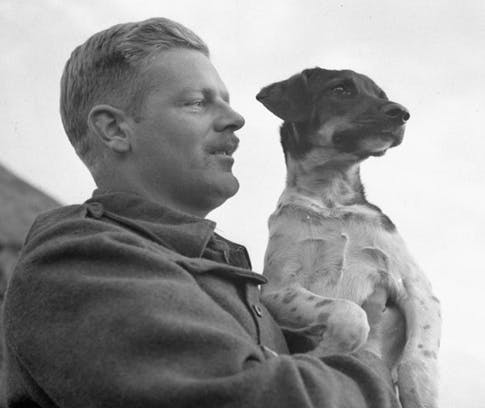 The collection has been created in partnership with Mirrorpix/Reach PLC and also features photographs from Library and Archives Canada.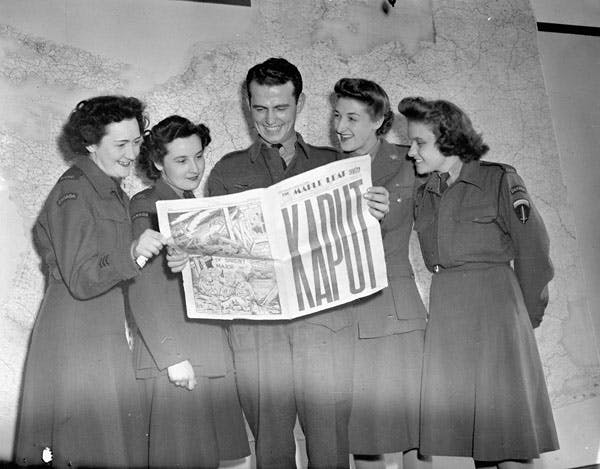 The photos were captured by photographers who worked for newspapers which are a part of the Mirror Group, including shots from the following newspapers:
Liverpool Echo
Coventry Evening Telegraph
Birmingham Evening Mail
Birmingham Post
Manchester Evening News
Daily Mirror
Scottish Daily Record
Sunday Pictorial
Sevenoaks Chronicle
The Daily Mirror pioneered the use of photography in news reporting, re-launching as a daily picture paper in 1904 to serve an untapped market interested in more accessible photo-illustrated news stories. The success of its innovation led to many other publishers quickly following suit and in no time national and local newspapers across the UK were covering events large and small in both words and pictures.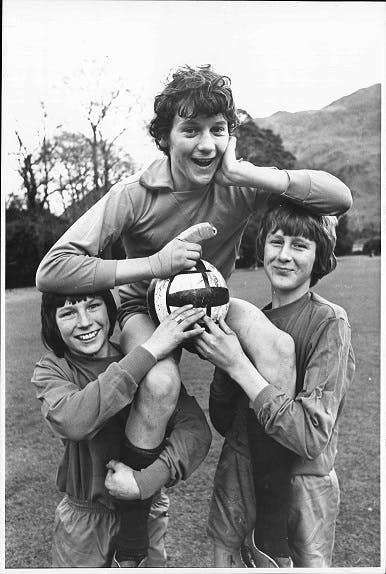 Historical photographs not only provide rare windows into the world in which our ancestors lived, but they also give the past a human face, allowing for far deeper connections with those who came before and a greater appreciation of the stories they left behind.
Explore this unique collection of World War 2 records, handpicked by our in-house military experts. It brings together over 15 million records from the Allied Forces. The collection includes service records, draft registrations, enlistment records and prisoners of war, as well as casualty lists, cemetery indexes, and rolls of honour from those who served during the Second World War.
These military records can reveal fascinating details for your family tree including:
Your ancestors' soldier number
Their rank and regiment
Their attestation year 
Their date of death and where they were laid to rest
From the British Armed Services, the following record sets are included in the collection:
Army Lists 1939-1945
Army Roll of Honour 1939-1945
British Army casualty lists 1939-1945
Civilian casualties in Britain 1940-1945
Coldstream Guards 1939-1945
CWGC 1939-1945
Durham Home Guard 1940-1945
Faces of the Fallen
Honourable Artillery Company 1939-1945
Prisoners of War 1939-1945
Royal Air Force combat reports
Royal Air Force operations record books 1939-1945
Royal Artillery enlistments from 1910
Royal Tank Corps enlistments 1919-1934
Royal Welch Fusiliers 1920-1946
Scots Guards 1939-1945 
Scotland, Forfarshire (Angus), Dundee, DC Thomson Staff War Album 1939-1945
While from the American Armed Forces, you'll find:
US Servicemen in North Devon
Historical Society of Pennsylvania World War II Casualty Cards
National Veterans Cemetery Index
Louisiana Draft Cards, 1940-1959
Maine, Second World War Enlistment Record Index
Delaware County, Pennsylvania, Veteran Graves Index, 1775 - 2010 (pull just the relevant years)
Veterans with Federal Service Buried in Utah, Territorial to 1966 (pull just the relevant years)
World War II Army Enlistment Records
US National Archives World War II Army Enlistment Records, Reserve Corps Records Index, 1838-1946
Kansas, World War II Selective Service Index
Georgia, World War II Draft Registration Cards, 1940 - 1942
US National Archives World War II Prisoners of War Index, 1942-1947
Duty Locations, Naval Group China, World War II, 1942-1945
World War II Prisoners of War
Massachusetts Index of Casualties, World War II
There's also a special 'Faces of the Second World War' collection from Canada.
This all adds up to a must-search collection of family records if you've got relatives who served World War 2.
I actually started my partners tree at the weekend as he knew nothing of his heritage. I haven't even got past his Grandparents on his mother but discovered his Grandparents were both prisoners of war in Singapore and Thailand WW2, his grandmother was a gunner for the R.A.F.

— Maria (@enchanterswood) November 19, 2019
We'd love to hear about your discoveries in this week's special VE Day releases. Reach out to us on social media using #WhereWillYourPastTakeYou?
More on this topic:
Share this article
About the author