10 amazing finds and faces in the 1921 Census
7-8 minute read
By Jessie O'Hara
11 October 2022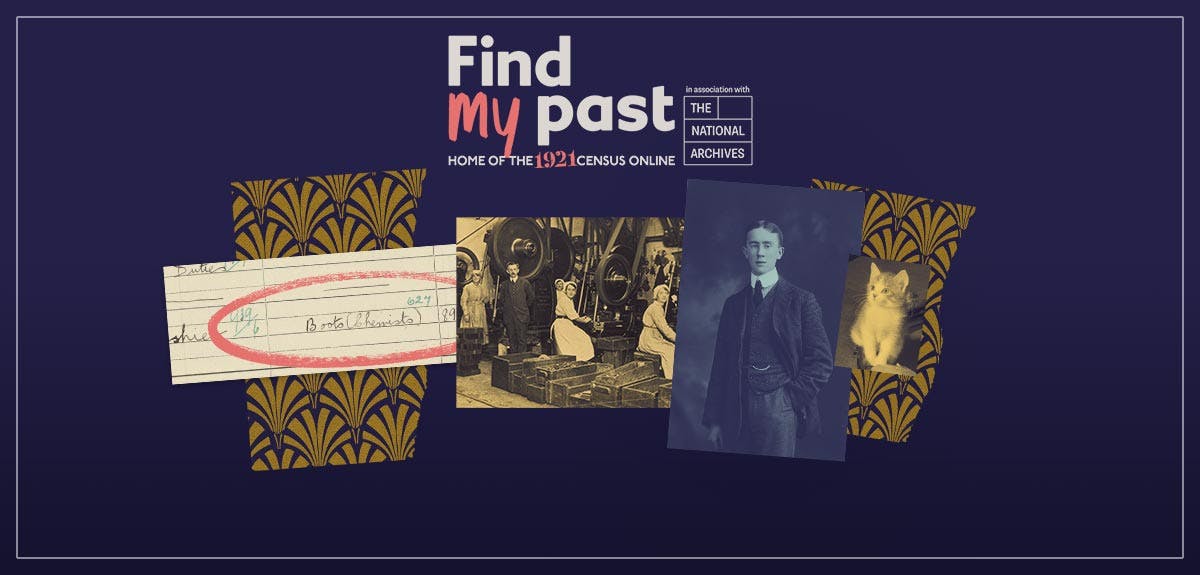 Take a look at the some of the oddities and eccentricities we discovered while digitising the census.
The 1921 Census of England and Wales contains more than just information on the whereabouts of our ancestors. Often, people made political statements, doodled little pictures, or even listed their pets as family members.
The beauty of an original, handwritten census return is in the details that a transcript doesn't contain.
Take a look at the weird and wonderful things we discovered when digitising these records.
If there was every any doubt that pets are as much a part of the family as humans, the 1921 Census is here to quash it.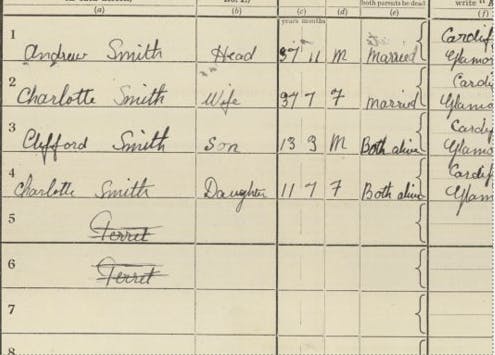 In the census, we discovered 7 horses, 17 dogs, 144 (!) cats, 3 goldfinches, 2 ferrets, 7 chickens, 1 rooster and 1 tortoise, all listed as family members.
In the 1921 Census, J R R Tolkien is listed as teaching staff at the University of Leeds. He's married to Edith Mary Tolkien, who is three years older than him, and has two children, two servants, and one visitor at home with him.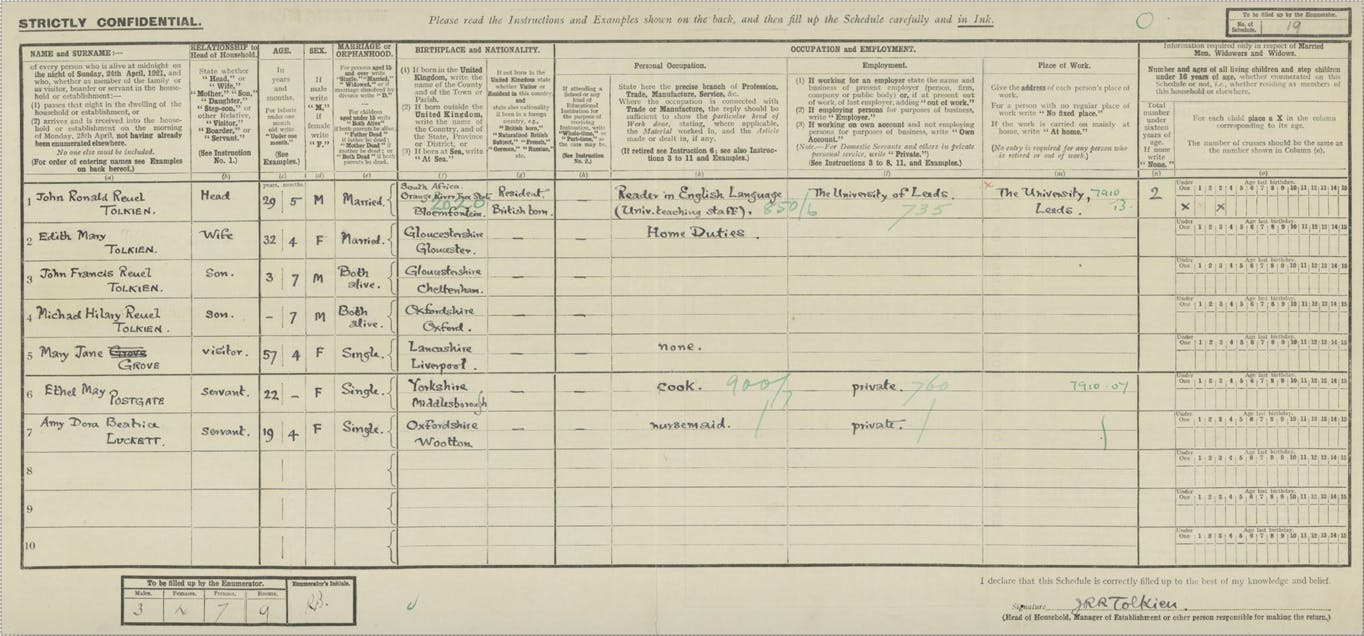 His wife Edith was his inspiration and muse for Middle Earth characters Luthien - the most beautiful of all the Children of Iluvatar - and Arwen. They are now buried in a shared grave in Oxford, with the names Beren and Luthien inscribed below their given names.
Sir Thomas Moore, the national hero famed for raising money for the NHS by walking laps in his garden, is listed in the 1921 Census as the 1-year-old son to Wilfred and Isobel Moore.

By the time his walking campaign closed in 2020, he had raised over £32 million for the National Health Service.
4. Women and the workplace
With many men tragically lost in the war, there was a large increase in the excess of women over men, and women were often taking jobs that were previously male-dominated.
This census return shows one ex-soldier's frustration at the situation.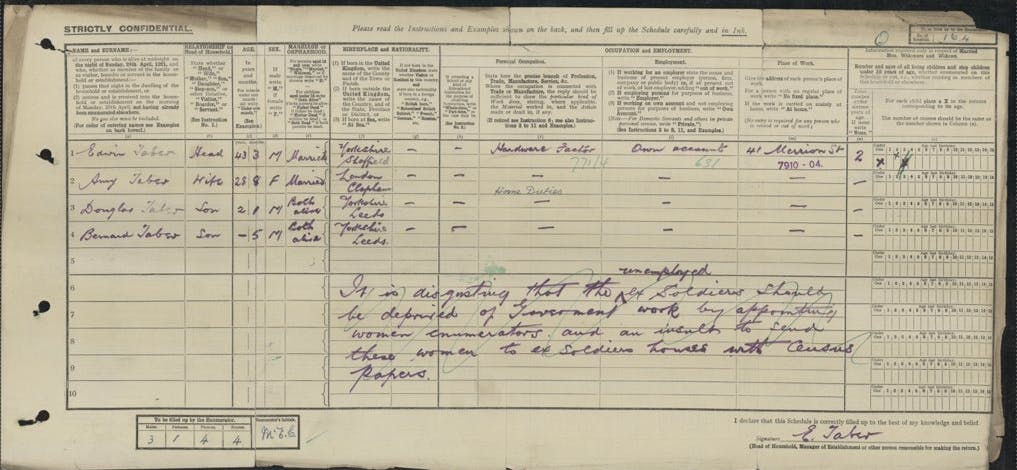 "
"It is disgusting that the unemployed ex-soldiers should be deprived of government work by appointing women enumerators and an insult to send these women to ex-soldiers' houses with census papers."
"

We also found one of the first British female police officers, 26 year old Florence Maud North.
With the First World War ravaging the country, unemployment rates were high, and many ex-soldiers were left incapable of work due to physical disability or psychological trauma.
Many census returns highlight the growing poverty and unemployment crisis in the form of notes and cries for help.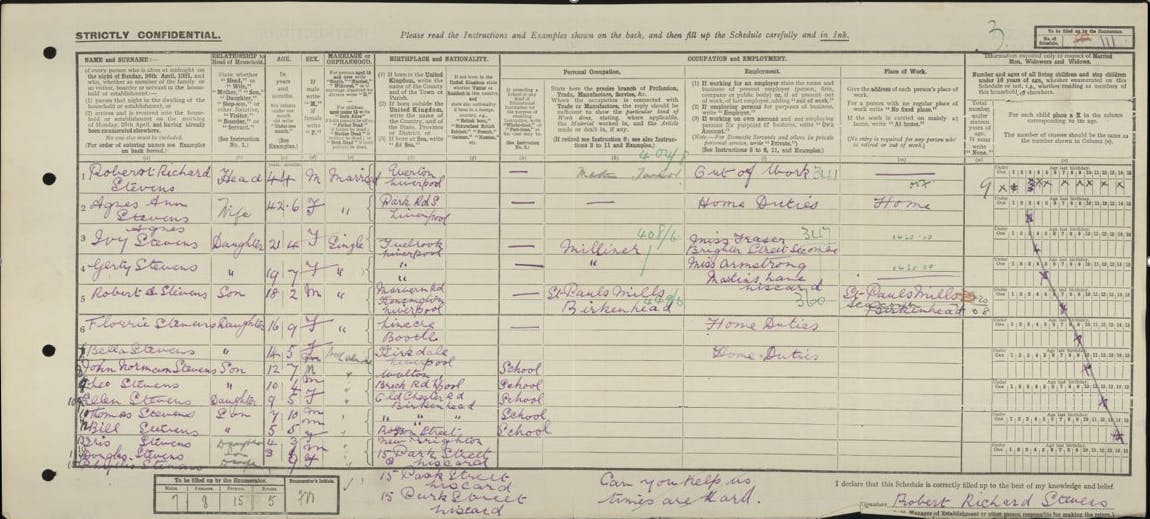 Robert Richard Stevens, unemployed father to 13 children, wrote on the bottom of his census return 'can you help us, times are hard'.

Another writes: 'Need help! Yes, I have the great amount of £1.12 per week.'
Many citizens expressed their distaste for the census, the state of the country, and the government on their returns.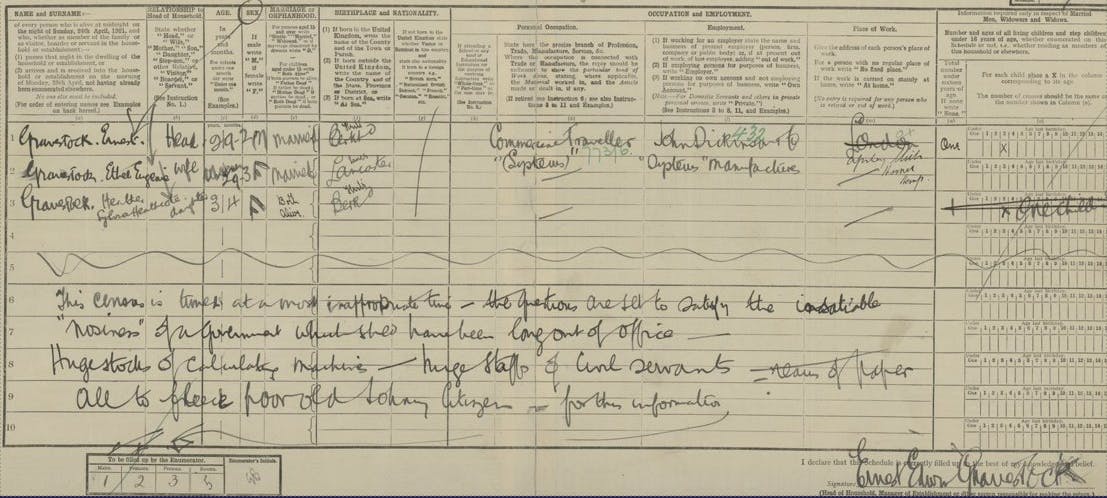 "
"The census is timed at a most inappropriate time – the questions are set to satisfy the insatiable nosiness of a government...​"
"
"
"Do not wish to produce for an overstocked labour market or for the purpose of Cannon Fodder​."
"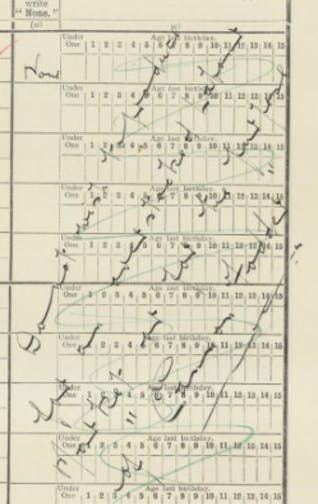 Cannon Fodder is a term that was often used to ironically describe the government's treatment of soldiers as dispensable. Clearly, unease about the way the war was handled was still rife throughout the country.
7. Recognisable brands and odd occupations
With the 1921 Census being the first to record employer information, it's clear that even a century on, some things don't change.

In the census, we found people working for Boots, Schweppes, Selfridges and Nestle.

Amongst some of the odder occupations, we found over 100 lighthouse keepers, 5 ice cutters, and 7 'Lectors' - men whose job it was to read to factory workers while they laboured.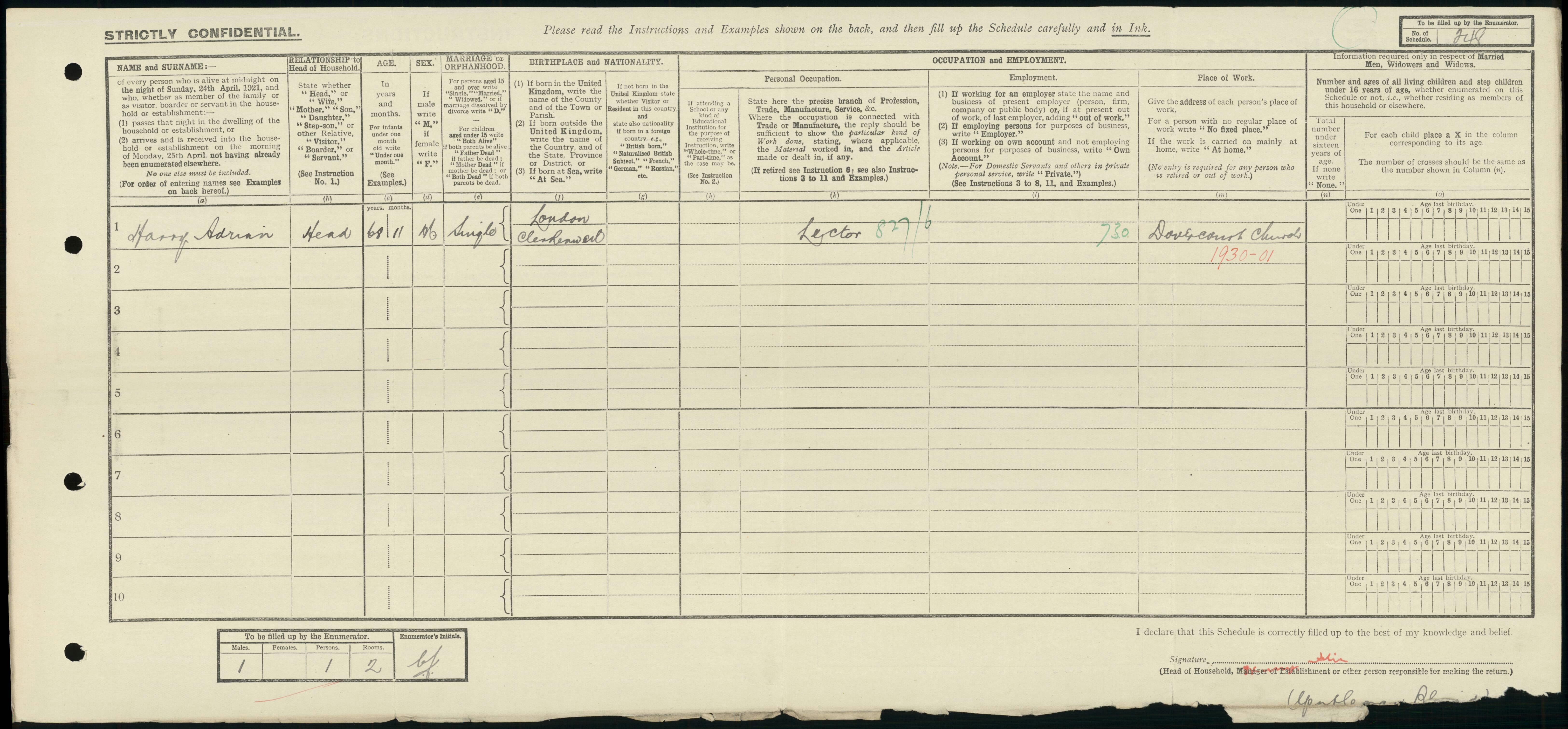 We even found an employee of the oldest record shop in the world, dating back to 1894.
8. Miss Constance Beatrice Halstead
One particularly disgruntled woman wrote entire essays across her census return.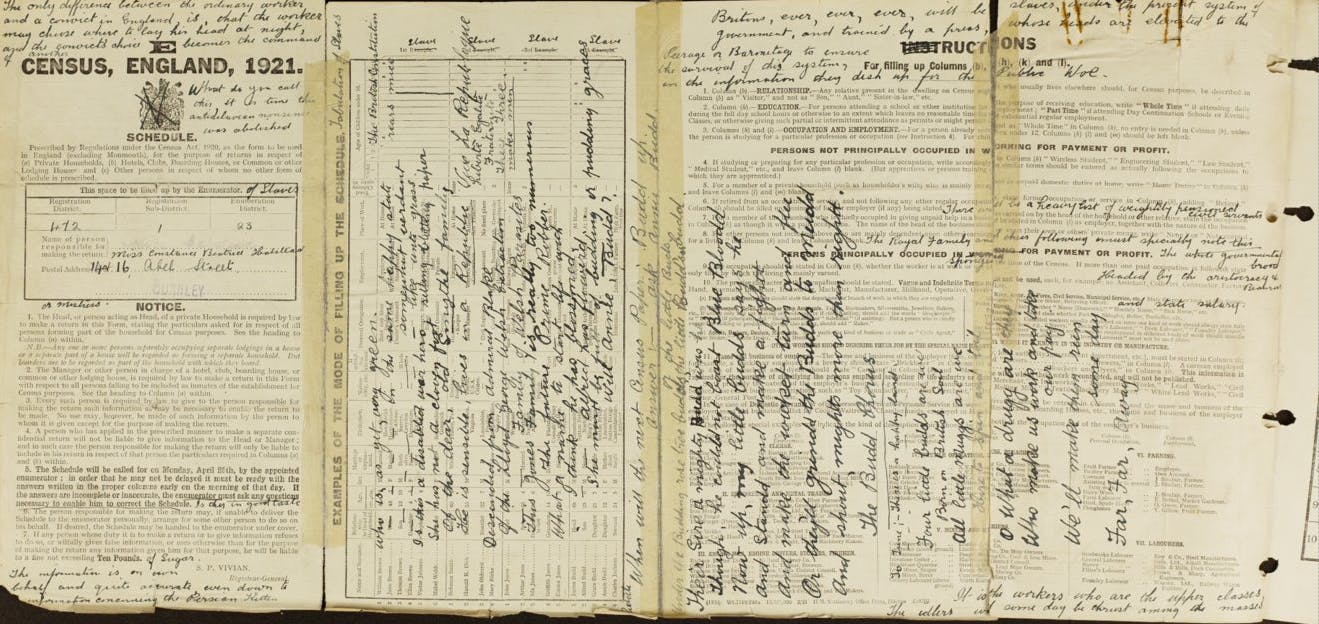 "
'The only difference between the ordinary worker and a convict in England is that the worker may choose where to lay his head at night and the convict's choices become command of another.'​
"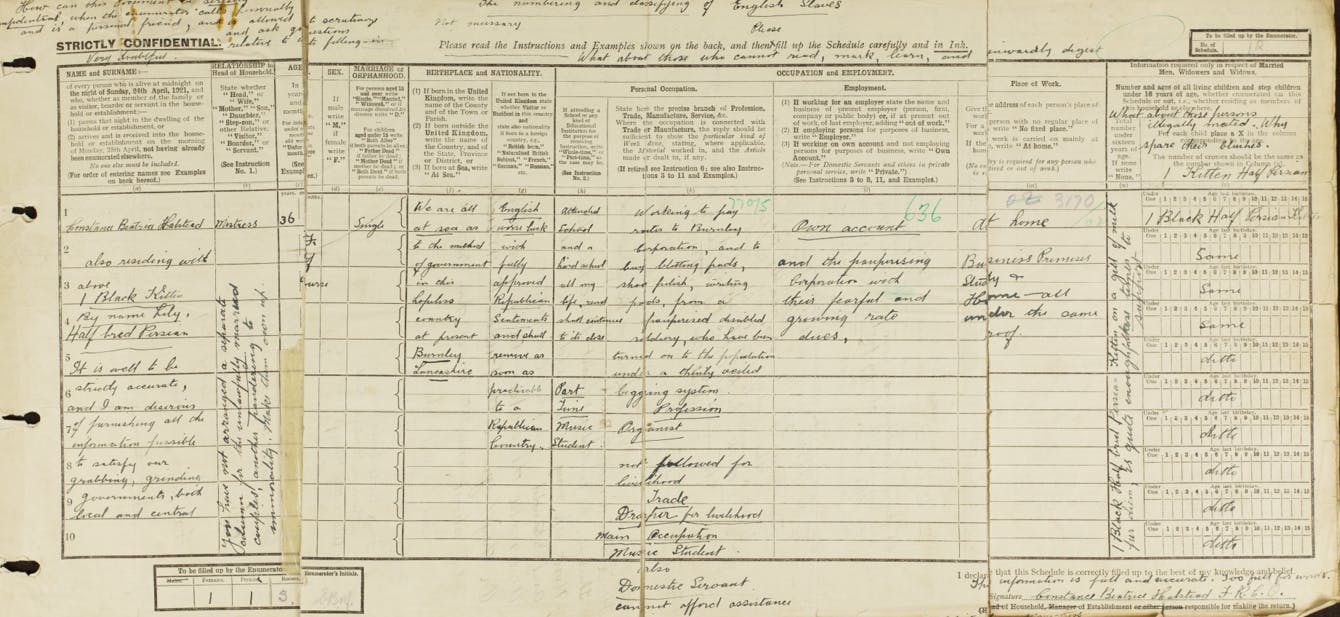 'It's time this antediluvian nonsense was abolished', she writes in reference to the census. Under nationality, she rants: 'English. Worse luck with fully approved Republican sentiments and shall remove as soon as practical to a Republican Country.'​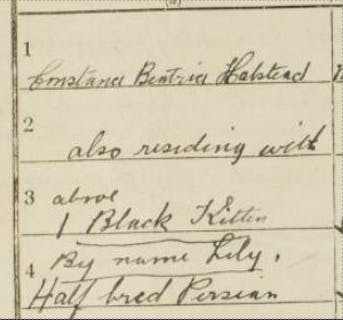 She goes on to list her half-breed Persian cat Lily four separate times.
9. Princess Catherine Alexandrovna Yourievsky
Princess Catherine Alexandrovna Yourievsky was a Russian royal, born illegitimately to Alexander II of Russia, and legitimised by her parent's marriage two years into her life.

Widowed once and divorced once, she fled to Western Europe after suffering hardships during the Russian Civil War.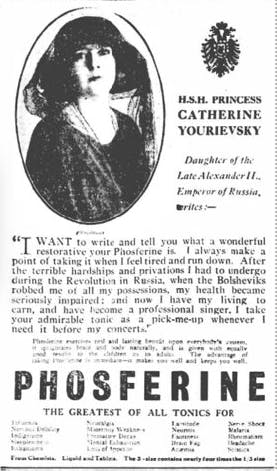 She became a professional singer, and supposedly had over 200 songs in her arsenal, in English, Russian, French, and Italian.
10. Doodles, drawings and drollery
The 1921 Census is full of little oddities and scribbles.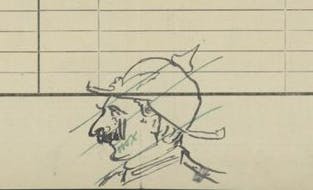 Despite the socioeconomic unrest in the country, our ancestors faced it with a smile and a sense of humour.

This is just another reason that we always recommend viewing the original image as well as the transcript - who knows what may put a smile on your face?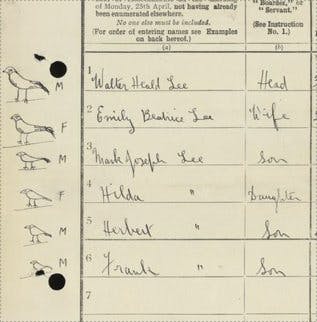 More on this topic:
Share this article
About the author