Discover the whirlwind romances of World War 2's GI Brides
5-6 minute read
By Guest Author
8 May 2020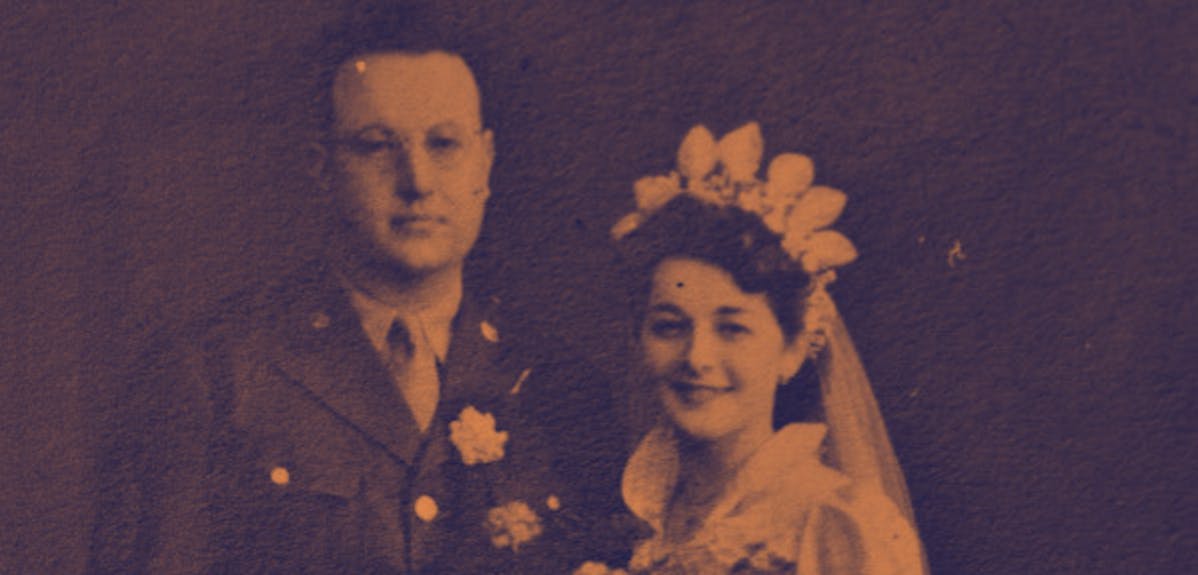 The Second World War saw almost 70,000 British women marry American soldiers and create new lives in the United States.
One of the few positive outcomes from World War 2 was the abundance of international romances between American soldiers and British women. Our resident family history guru, Mary McKee has had a rummage through our records to discover more about these transatlantic trysts.
America declared war in 1941 after the attack on Pearl Harbour. Britain had already been at war for two years at that point. Immediately, American troops began to prepare for deployment to the British Isles. From 1942 until the end of the war, over 2 million American troops passed through Britain. American women also joined their comrades as nurses and through the auxiliary forces.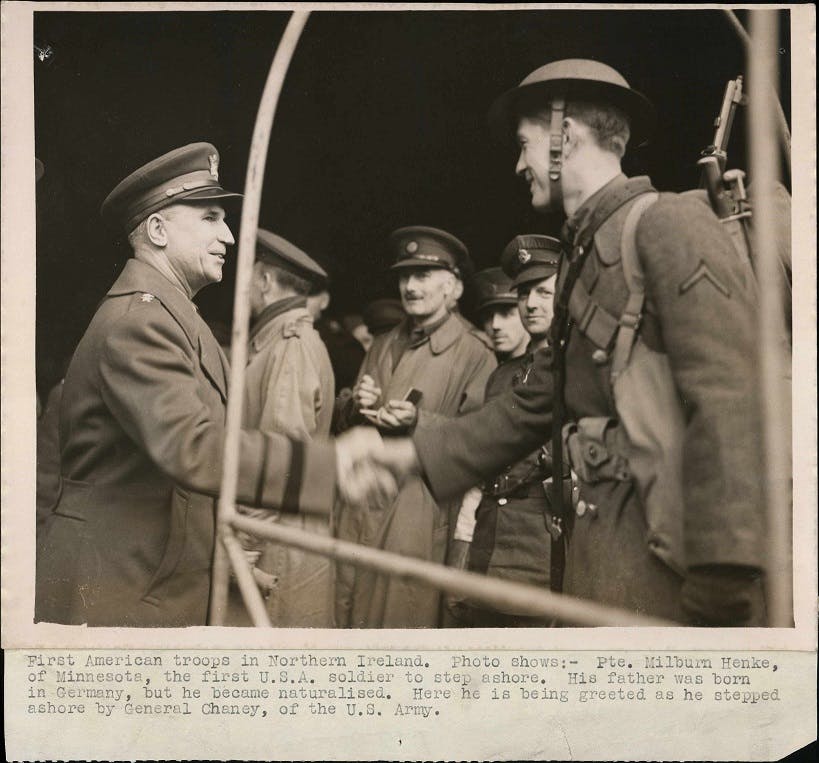 The large influx of foreign troops transformed British towns and cities. They brought a renewed hope to the British people who had endured years of air raids, fear of enemy invasion, sirens, food rationing and continuous news of the loss of thousands of lives on the battlefields.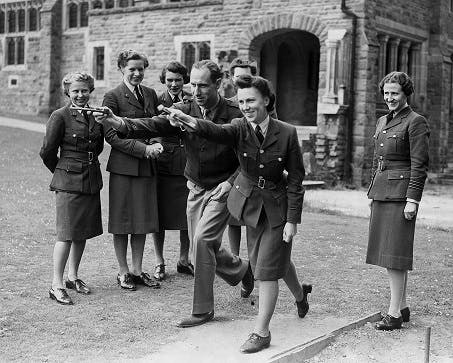 Along with hope and new energy, the American troops brought luxuries like Coca-Cola, cigarettes, nylons and chocolate. Strong and lifelong relationships were forged between the American visitors and their hosts. They worked alongside many of the British women's auxiliary services and the Red Cross hosted events and dances.
Romance reported in the newspapers
The British and American press loved the stories of romance and newspaper pages were packed with stories and photographs of brides leaving England and arriving in New York.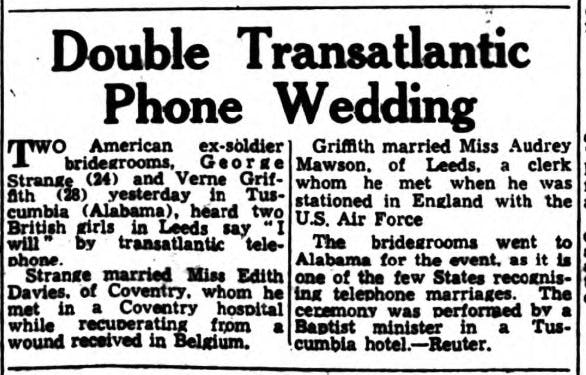 Miss Audrey Mawson and Miss Edith Davis were both to travel to Leeds to participate in a telephone marriage ceremony.  Miss David was a member of the Women's Land Army and worked for the Warwickshire War Agricultural Committee.  Through her work, she was introduced to ex-Staff Sergeant George Strange at Stoneleigh Convalescent Camp, where he was recovering after being wounded in Europe.  He returned in 1945 and the couple became engaged by post. 
Miss Audrey Mawson was to marry an ex-Corporal in the 8th USAAF by telephone. He was a neighbour of George Strange.  The pair decided to make the call a double wedding.  The two women were set to travel to America in October 1946, a month after their on-call ceremony.
The Findmypast Photo Collection features photos that have been digitised for the first time from Mirrorpix's vast newspaper archive.  The shots were originally taken for newspaper stories but not always published. For the first time, Findmypast and Reach PLC have brought them online.  The collection includes a photo of Miss Edith Davis.  It came directly from the photo archive and you can see the newspaper editor's markings on the picture to make it stand out when it went to print.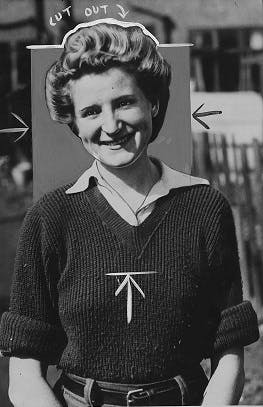 Miss Davis was not the only GI bride who opted for a telephone wedding. In our photos, we found a picture of Miss Ida Moore saying 'I do' to Mr Norton Pruden in the presence of her elder sister and mother on 12 April 1946.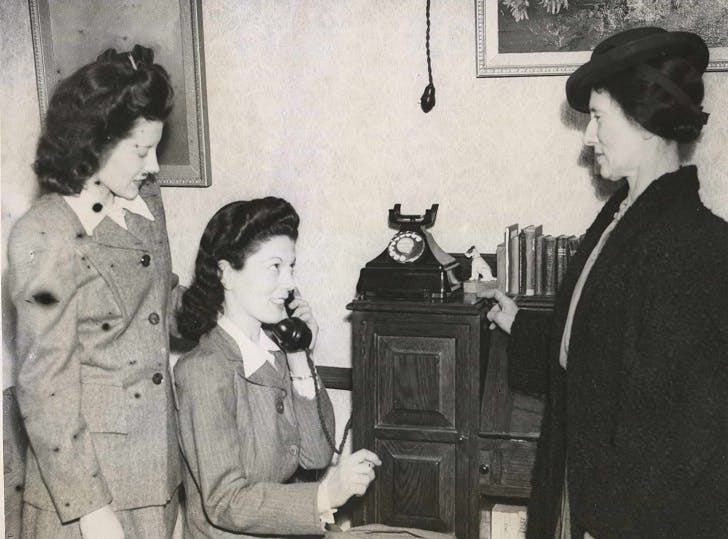 We found another Birmingham war bride, Mrs Bella Clara Siegel. Mrs Siegel was 21 and working in a wartime nursery when she met her husband, Jacob Siegel from Boston. In his civilian life, Jacob was a leather merchant. The couple were married in October 1944.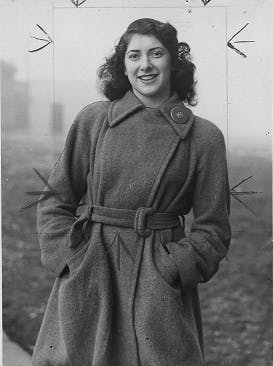 At first, the US government discouraged marriages and relationships between the American troops and the locals where they were stationed.  However, as relationships became more prevalent the military was forced to relax the rules.  In Britain, the Red Cross organised visits to potential brides' homes and interviewed family members to help ensure that women were not being taken advantage of.  In some cases, engagements were called off at the prospect of emigration and having to leave friends and family behind. 
Despite these hurdles, almost 70,000 women left Britain to start new lives in America with their new partners.  In 1945, the United States Congress passed the War Brides Act and offered immigration status to the wives of US servicemen.  The American military had to organise the transport of hundreds of spouses to the United States in what was nicknamed 'Operation Diapers' or 'The War Bride Special'. The SS Argentina was the first ship to bring GI Brides to America.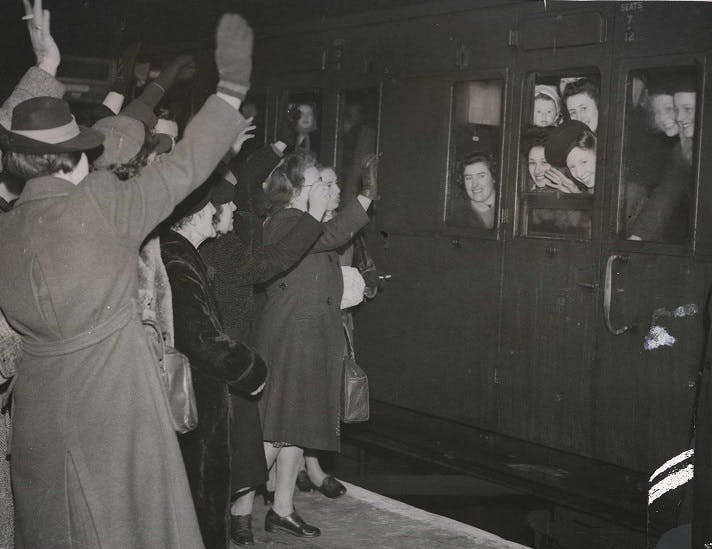 Above, we see a 'priority train' leaving Waterloo Station on 22 January 1946. It carried 500 GI brides and 190 babies to their temporary home at Perham Down, Wiltshire, where they'd stay before setting sail to join their husbands in the United States.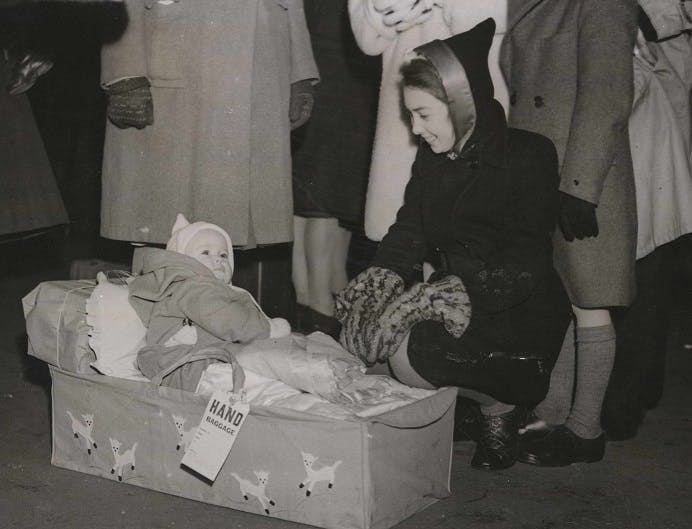 Above, with a baby carrier labelled as hand baggage, Pamela Esme says goodbye to her six-month-old baby cousin Maureen Hazel Lawrence, who is moving to be with her father, ex-Corporal Bruce Wesley Lawrence.
Mothers and babies had to participate in physical exams and were inoculated at the GI Brides transit camp at Tidworth in preparation for sailing.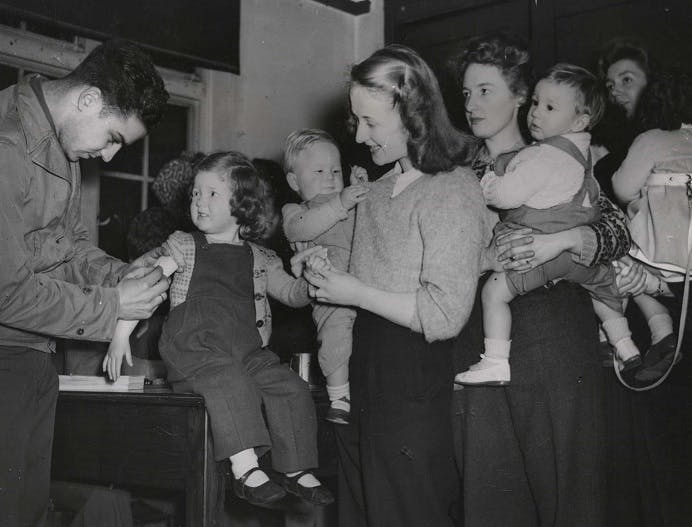 All aboard for a new life
In Findmypast's Passenger Lists Leaving UK, 1890-1960, you can search through the names of the 500 women, 190 babies, and one groom who sailed from Southampton to New York on 26 January 1946 onboard SS Argentina. One of the names we can see is Mrs Metoxen.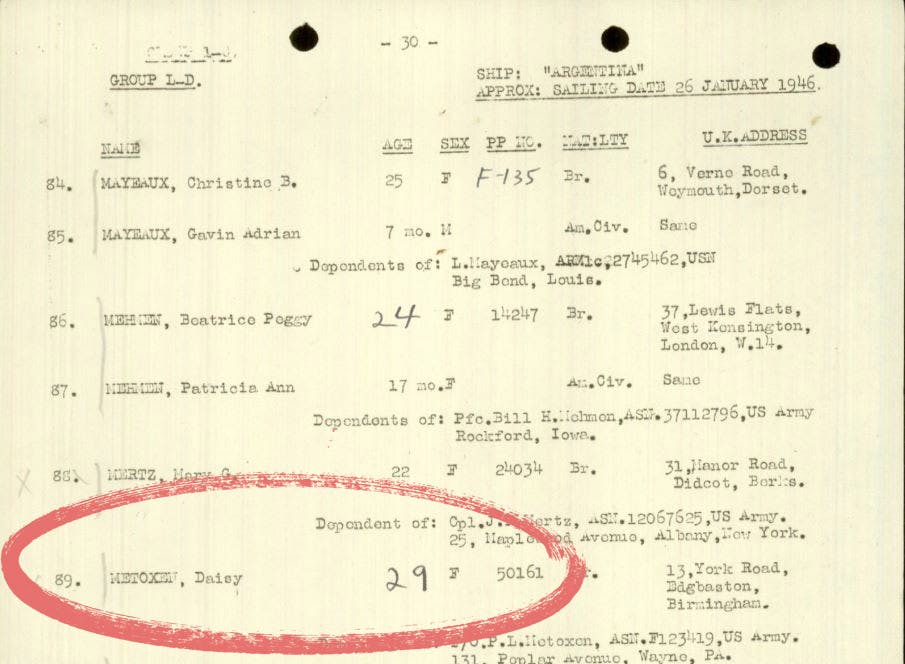 When the ship arrived in New York the passengers were greeted by Mayor William O'Dwyer.  United States, Passenger and Crew Lists include the arrival records of SS Argentina, where Mrs Metoxen is listed again. The detailed records feature her address back in the UK and where she's headed for in America.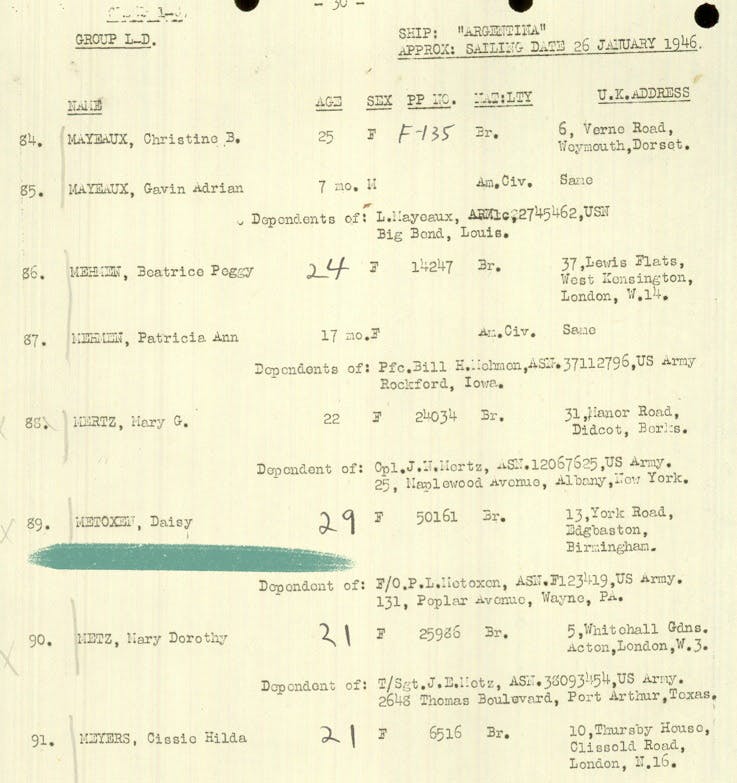 Not all wartime marriages endured the test of time.  For ex-soldiers, adapting to civilian life with a new bride was difficult.  And for many women, the honeymoon period passed and homesickness set in.  Despite these challenges, many marriages flourished. Albert and Marguerite Couch's wedding photo is featured in the Findmypast Photo Collection...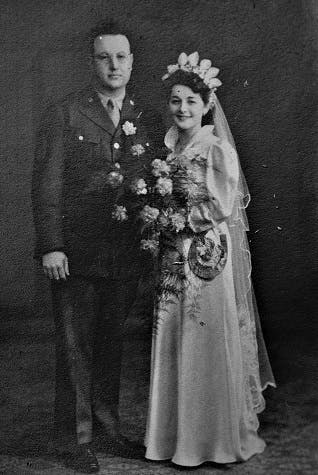 ...and the Daily Mirror snapped the happy couple again on a return visit to London in 1986.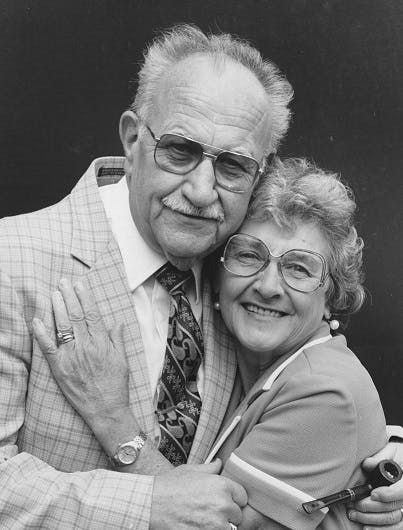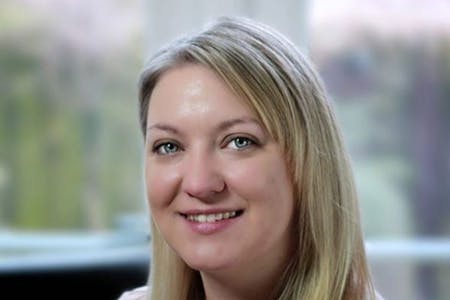 Mary McKee has been working at Findmypast since 2014 as a Data Content Specialist. Mary grew up in Philadelphia but now lives in the country of her ancestors in Northern Ireland. She holds a Masters in Irish History from Queens University, where she developed a passion for LGBT history. When she is not working on her family tree or researching, Mary enjoys walks with her dog, Netflix binges, and spending time with family and friends.
More on this topic:
Share this article
About the author