10 tips for searching the 1939 Register like a pro
6-7 minute read
By Niall Cullen
5 January 2023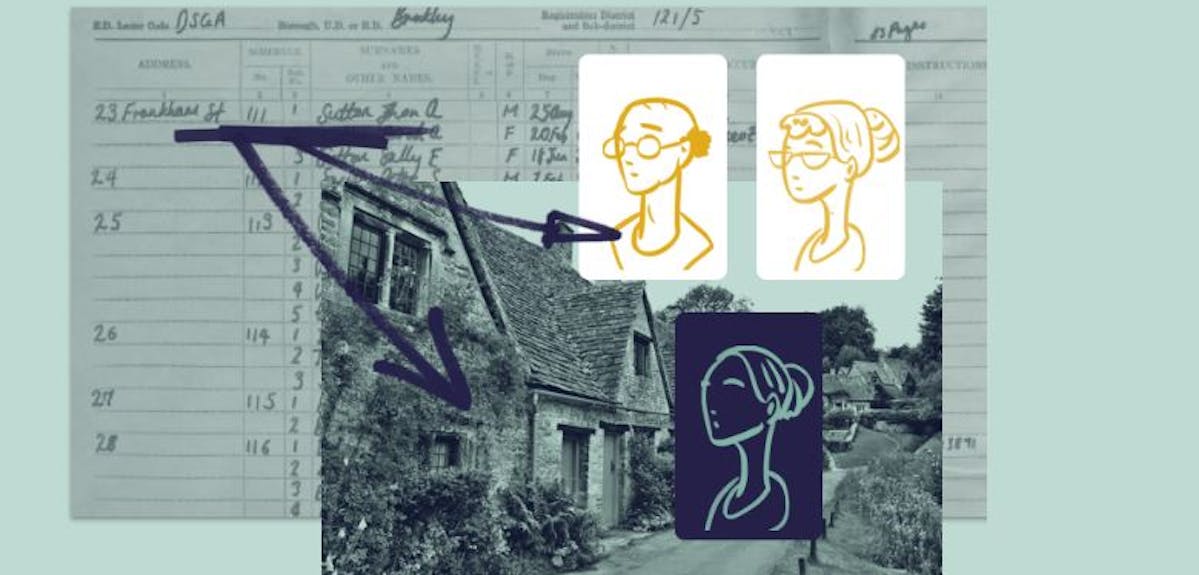 The 1939 Register is packed with useful details for your family tree and exciting features you won't find in other record collections. These tips will help you make the most of them.
Where did your English or Welsh family live in 1939? What were they doing, and what was life like in their community and the country at the time? The 1939 Register can answer all those questions for you.

The 1939 Register is one of the most important genealogical resources of the 20th century, and it's crucial for any family historian.
With the 1931 Census being destroyed in a fire and the 1941 Census not being taken because of World War 2, it bridges the gap between pre- and post-war times. The 1921 Census and the 1939 Register together will help you understand how your family changed over the years.
Taken days before the Second World War, it was used to issue national identity and ration cards, order conscription, and later became the basis for the institution of the NHS. Now, it can be used to discover not only your own family history, but also the history of your house.
Not only that, but Findmypast is the official online home of the 1939 Register, meaning we release the records that newly pass the 100-year rule on a quarterly basis, and before any other family history website.
To help you take advantage of everything this unique family record has to offer, we've put together a list of expert search tips that will have you navigating it in no time.
As well as searching the 1939 Register for a person or address, you can also browse it page-by-page. You can even narrow your search by county, borough/district, piece number, and ED letter code. More on those latter two later.
This feature is particularly useful if you are researching house history. To search by address, all you need to do is head to our Addresses page under the search drop-down. Enter the name of any street in England and Wales and you will be shown the list of houses in that street in 1939. If you want to broaden your search you can focus on all addresses in a particular borough/district, county or country.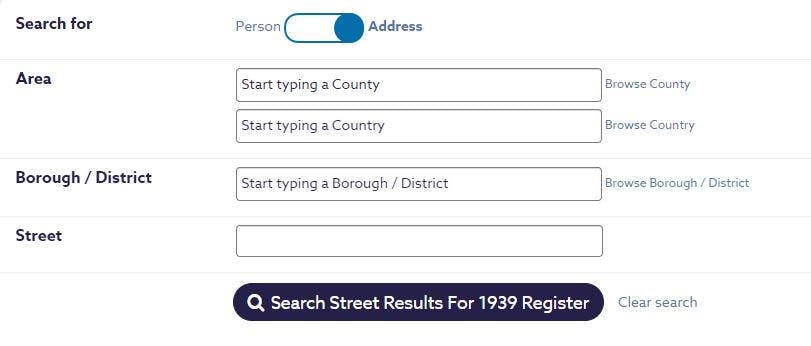 Plus, in the 1939 simple search, when you start typing the name of an area in the 'Where' field, our clever search tools will suggest possible matches, so you can find a particular location quicker.
3. Search for birth dates
Unlike census records, the 1939 Register recorded full birth dates. This allows you to pinpoint the exact person you're searching for quickly and easily.

Of course, if you don't have the complete date of birth information, you can also search by birth year and use our 'Give or take' parameters to find approximate results.

This can also help if your ancestor cheekily knocked a couple of years off their age, or if they wanted to appear older so they could serve in the war.
4. Look for other household members
This is one of the most useful search features of the Register and one that is also present in most of our census collections. If the person you're searching for has a common name but was living with someone with a more distinct name in 1939, then you can add them to the search to refine your results.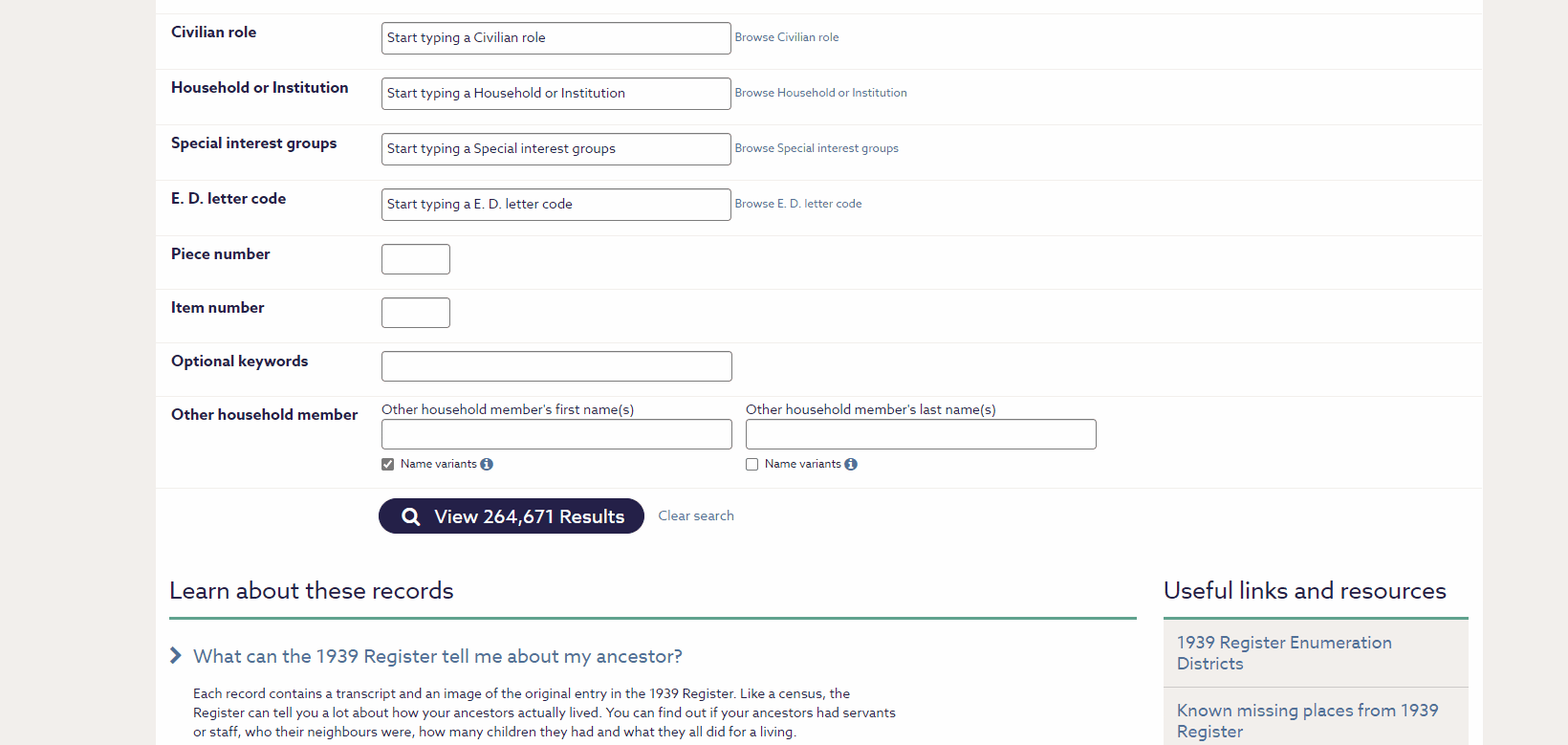 Each record contains all the information of whoever was in the property at the time the 1939 Register was taken.
5. Use The National Archives' references
Perhaps one for the more advanced genealogists, if you have located a physical 1939 Register record at the National Archives in London, and have its reference number, you can search for it by entering the piece and item number.
Both of these fields must be completed for the search to work, but it's a fail-safe way of locating the record you want.
6. Beware of missing areas
Some places in England and Wales are missing from the original documents of the 1939 Register. It's thought they were missed during the original national registration in September 1939 and therefore they don't appear in the physical or online records. You'll find a list of the missing places here.
7. Understand institution codes
If people are recorded as a member of an institution rather than a household, you'll see them categorised with one of the following letters:
O = officer
V = visitor
S = Servant
P = Patient
I = Inmate
These codes will help you identify family members who were in hospitals, asylums or workhouses at the time.
8. Learn some social history
As one of our flagship record sets, the 1939 Register not only includes original records but maps and statistics from the time too. The maps offer three historical perspectives of the area you are looking at with a marker pin showing the exact address of the household or institution you're viewing.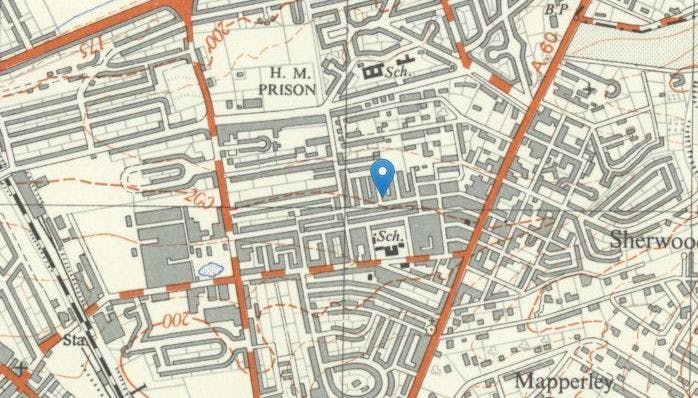 You can view a map from 1888-1913, another from 1937-1961 and a present-day map.
All you need to do is head to our innovative 1939 Register map search.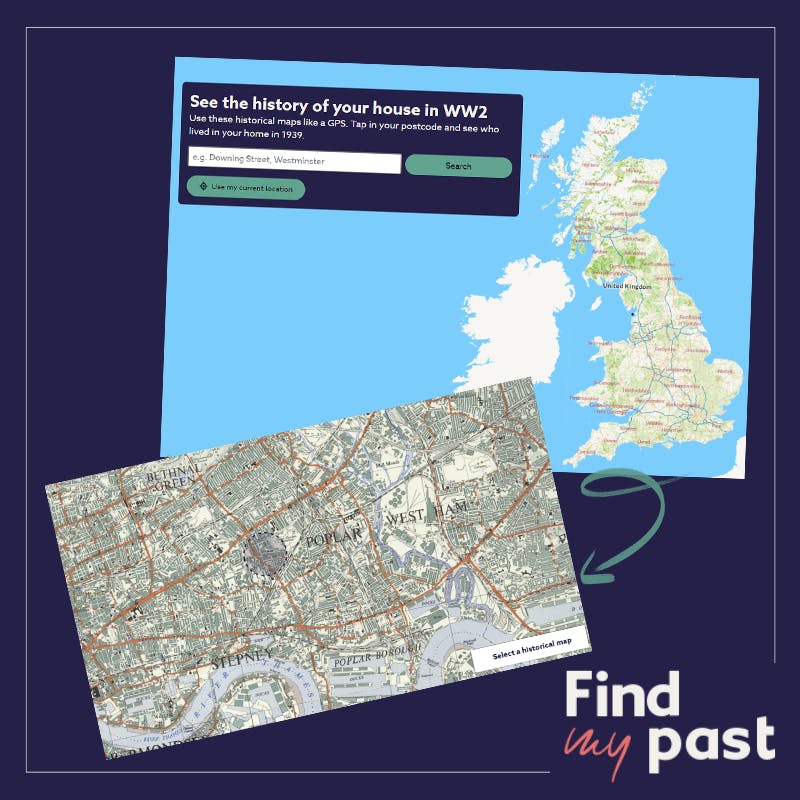 Then, just type in your local area or postcode, and let us do the work finding the relevant maps and records to help you enrich your research.
As you delve into the Register, you may see codes you don't understand. For example, E.D. letter codes are Enumeration District codes that appear on both the transcripts and images. For a full explanation of the different codes you may encounter visit the search page, scroll down to 'Search tips' and click on 'What help can I get to better understand the search results?'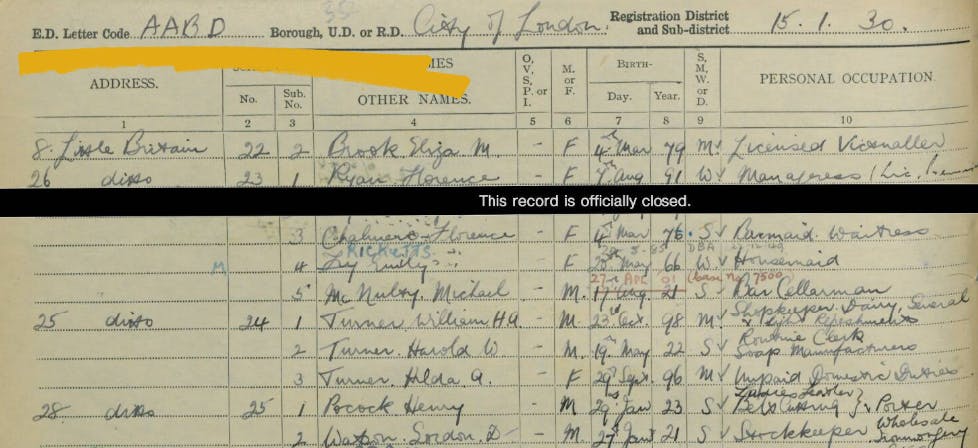 These helpful guides from our in-house experts and trusted partners at The National Archives can help you understand the records you find in greater depth.
While searching you'll notice that some records are marked as 'officially closed'. This is down to privacy regulations preventing us from publishing records of anyone born less than 100 years ago and still alive. The Register was updated until 1991, meaning the record of anyone who died after 1991 might still be closed.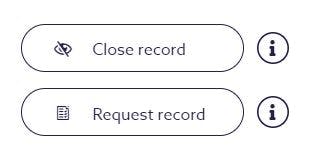 If you find a closed record for someone you know has died, you can request this record to be opened by providing a copy of their death certificate. Likewise, if you discover the record of a person who is still living that has been opened in error you can request it to be closed. Simply select 'Request record' or 'Close record' when viewing the household.
If a record is closed, you won't be able to find it when searching. This means that if the records of every member of a household are closed, the entire house won't be searchable in the Register.
Let us know what you discover
With our resources and your stories, together we can inspire the next generation of family and house historians.