Beyond the Workhouse: More Records for Tracing the Poor
2-3 minute read
By Niall Cullen
22 September 2016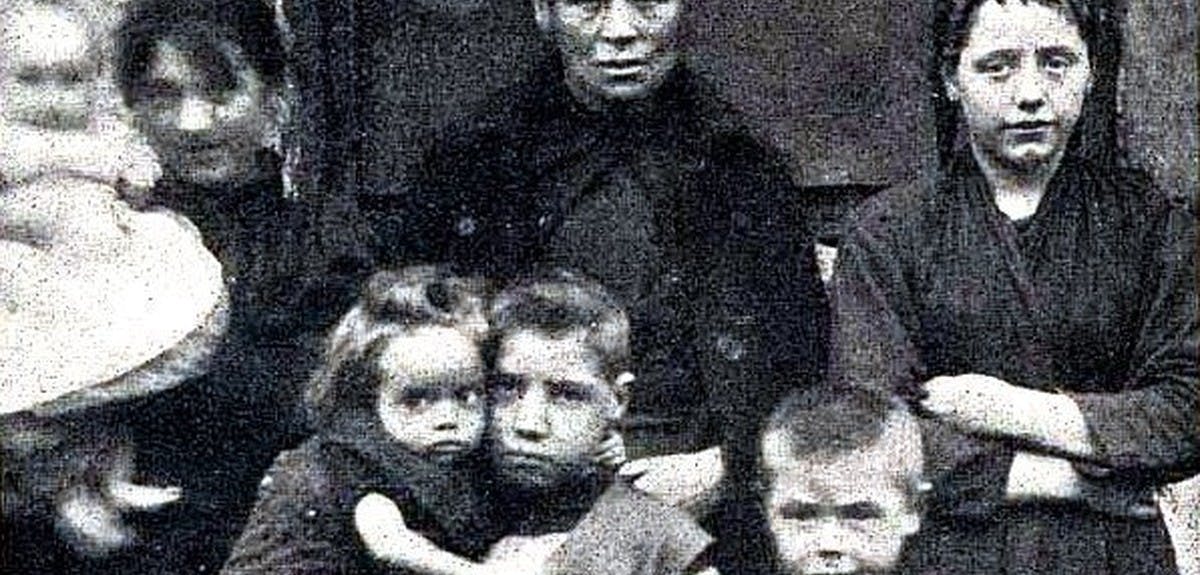 The obvious place to start searching for your most destitute ancestors is our extensive workhouse collections. The benefits system of their day, workhouses were the places people turned to when they couldn't afford a basic standard of living. From a family history standpoint, the great thing about workhouses is that they've left behind detailed records, perfect for tracing relatives who otherwise may have gone undocumented.
But workhouse records are not the only source you can look at when trying to trace the most underprivileged members of your family tree. Findmypast has a whole range of alternative resources that are worth exploring. We've listed some of the most comprehensive and interesting below.
These 22,000 records are compiled by genealogist Cliff Webb from the Poor Law relief records of 66 London parishes and cover a period of over 300 years. This collection will not only help you to pinpoint your ancestor as they fell on hard times, it will also establish what help they received from the parish officers and reveal dependents and other family members.
What's worse than ending up on the poverty line? When you are refused the help you need. That's the situation the 5,000 people listed in these records found themselves in. The collection details those who were removed from parishes in Lincolnshire and sent back to their home parish under the 1662 Poor Law Relief Act and can offer fascinating details on your relatives including spouse and dependent names and other details about their circumstances.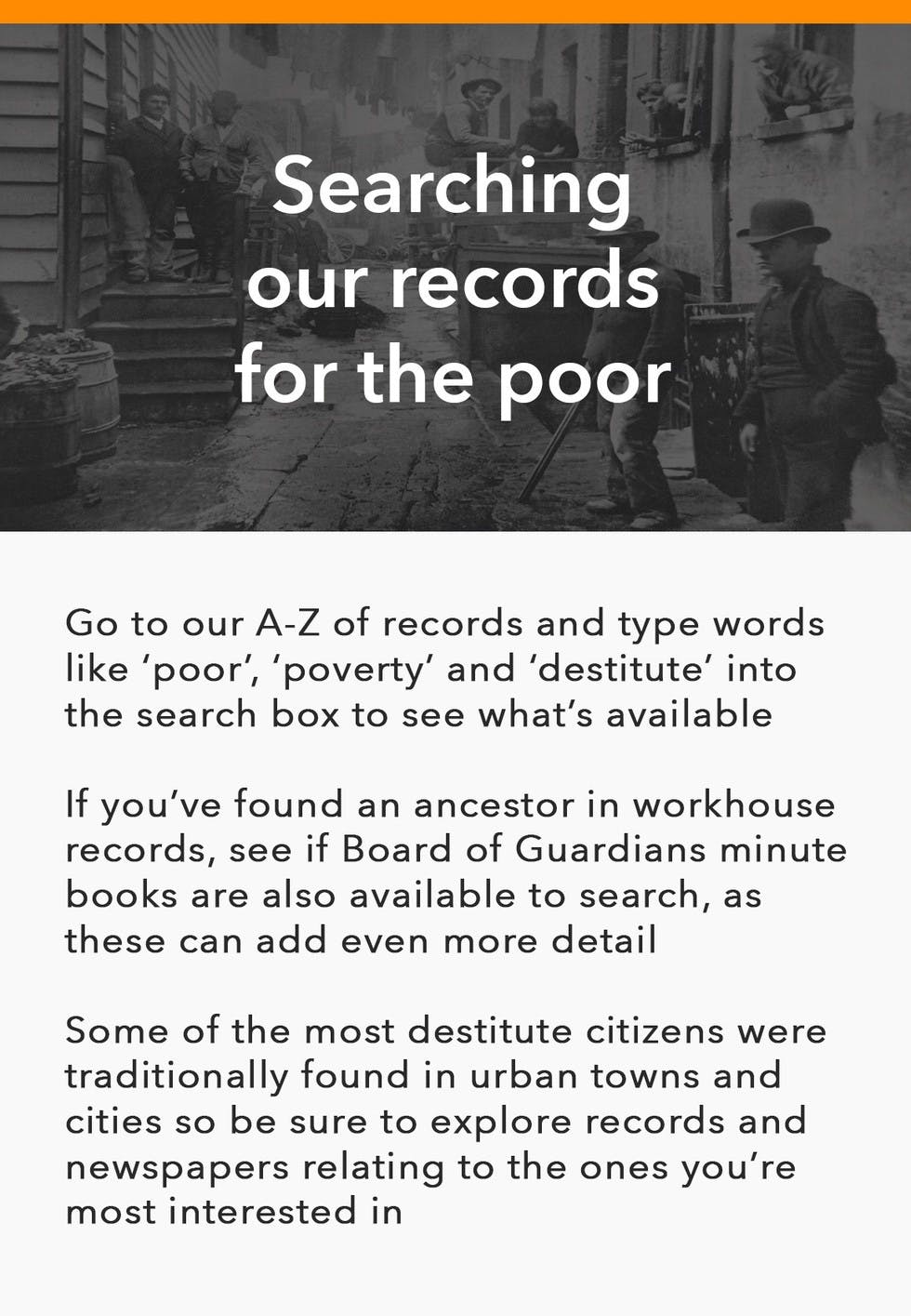 These fascinating records shine a light on some of the most rural and poverty-stricken areas of Ireland during the 19th century. As the Great Famine ravaged the potato crop from 1847-1852, you can find ancestors who turned to government loans for help. The records reveal the borrower's name and residence as well as their two guarantors, who were often close family members, friends or neighbours.
A Board of Guardians was in charge of running each workhouse in Ireland, and these records, minute books of their weekly meetings, reveal what went on there day-to-day. You'll uncover information on inmates, staff, suppliers and even details on the board members themselves. Combining these collections with our other Irish workhouse records is the most comprehensive approach to tracing your poorest Irish ancestors.
Two strands that are notoriously challenging to trace on any family tree, females and paupers, are combined in this relatively small but historically significant record set. If you had female ancestors in South Australia during the mid-nineteenth century, check these records to see if they fell upon hard times.
When tracing your poorest family members, remember to broaden your search beyond more than just workhouse registers. Down-and-outs are some of the most elusive of our ancestors, as they are not recorded in many official records. Hopefully, some these collections will help fill those gaps.