The handy 10-point checklist every family historian needs
2-3 minute read
By Niall Cullen
6 May 2020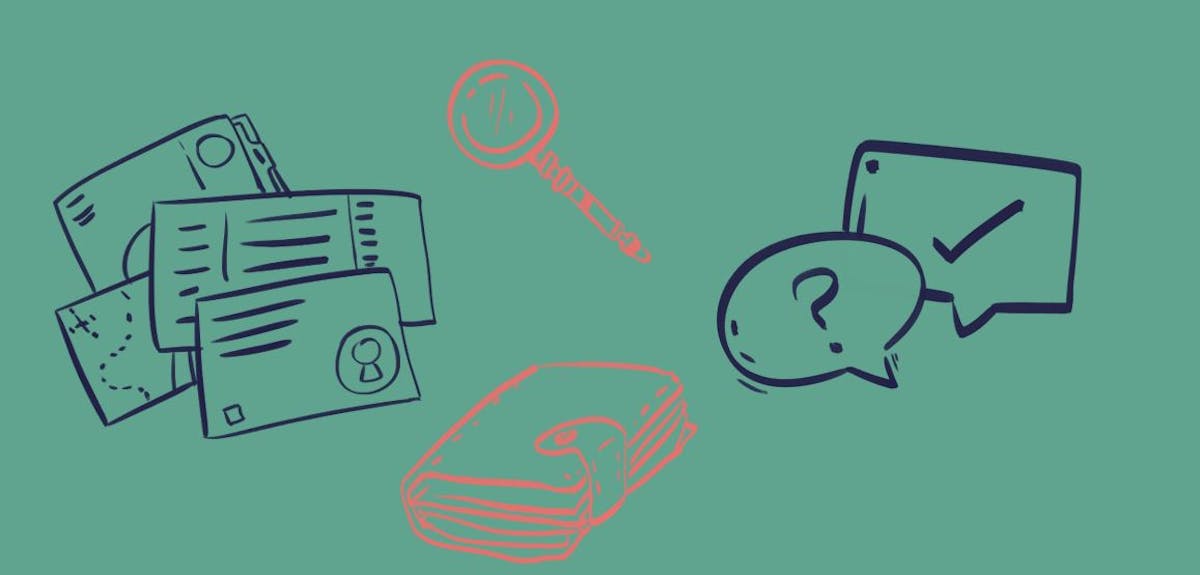 To kick-start your family history journey, make sure you've ticked off the following 10 points.
So you're ready to get started on your family tree? Are you sure you've gathered together all the information you need? A little bit of preparation can make all the difference in the early stages of family research.
We've put together a useful checklist to make sure you cover all the bases.
1. Start with what you already know
It's all about family. Building on the information you know yourself with details remembered by your family can give you a great basis to start on. Remember - any detail can help. Why not use our 30 questions to ask your family?
2. Has someone in the family already started?
Remember that one of your relatives might have started this journey before. There might be a list of names and dates somewhere or even a scrapbook or a diary hidden in the attic. Family bibles, old photographs or memento boxes can all tell detailed stories about your family.
Gather any family documents together you can. Birth and baptismal certificates, marriage licences and death notices are all basic documents that can give you that framework. Official certificates of life events can also give extra information like the professions and names of parents or next of kin.
4. Follow genealogy's golden rules
There are endless pieces of good advice you should heed. For us, the most important ones are:
Be flexible with spellings and dates
Cast the net wide to begin with
Make sure your facts add up – make sure you're focusing on the right person by cross-referencing with other facts and family members
Be patient, if you don't find something initially – keep trying
Try to concentrate on one family story when you're starting off. Perhaps there's a mystery you'd like to solve or a family member you'd like to know more about. Aim to find records and newspaper articles relating to that story. Search one story at a time rather than try to tackle the whole family tree at once.
But don't forget the rest. The basic building blocks of any family tree are birth, marriage and death and census records but other records can reveal even more. You can follow your ancestors to a new life with passenger lists, follow their military career and medals, and even find photographs and physical descriptions of black sheep in criminal records. School, university and professional records can be fascinating. And don't forget the newspaper archives.
7. Keep everything organised
Your family tree will help keep the records you find attached to the right person but sometimes you'll need to track down physical records. You'll also have all the documents and notes you gathered from home and your family. These can be snapped or scanned and uploaded to your tree online. Family trees can grow quickly. Keeping everything organised right from the getgo can save hours.
Census records will be one of the most useful resources you use as you explore your past. If they survive for the country you're interested in, you can use censuses to document how your family evolved, generation-by-generation. As well as providing you with useful information for your family tree, they often reveal entire branches of your family tree in one single record.
Newspapers can be an unmatched resource when it comes to tracing your past. Luckily, millions of pages are included with a Findmypast subscription. Apart from finding your ancestors in articles, you could also spot them listed in birth, marriage or death announcements, public subscriptions or business adverts.
Join a family history society or connect with like-minded researchers in online communities. Family history is more popular than ever and we're a helpful bunch who are happy to point you in the right direction if you get stuck. You never know, you may even meet some distant cousins.