21 ways to make the most of the 1921 Census
1 minute read
By The Findmypast team
11 October 2022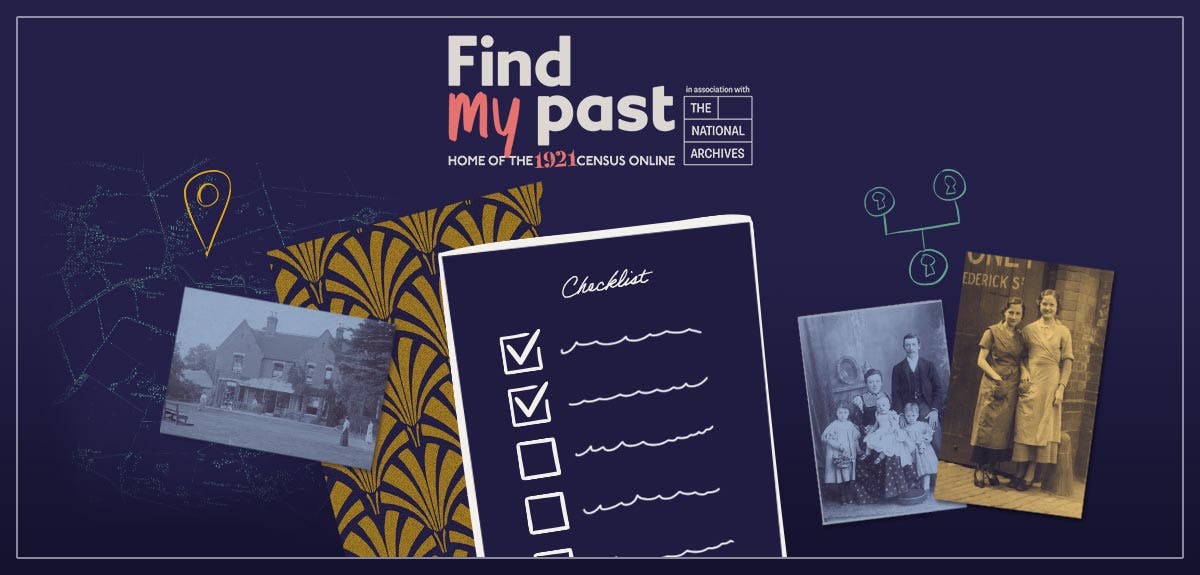 The 1921 Census of England & Wales is now available online for the first time, only at Findmypast. Get the best from it with our handy, interactive checklist.
The 1921 Census of England & Wales is a detailed snapshot of 38 million lives that reveals where your relatives were, what they were doing and who they were with on one summer night in 1921. Now, with our Premium subscription, you can delve in to the most comprehensive record of life in England and Wales ever released to your hearts content.
We want to help you make the most of this once-in-a-generation opportunity to explore your past., so we've created an interactive checklist to help make sure you're geared up to get the best from it.
Covering everything from where to start to how to dig deeper, this is your ultimate guide to making the most of one of the biggest family history releases ever.
Tick off each tip as you go and you'll become a pro census detective in no time.
Have you ticked all 21 boxes? The 1921 Census can change the way you see your past, and even how you see yourself.