Delve into the colourful history of Ellis Island and Castle Garden
3-4 minute read
By Jen Baldwin
1 September 2020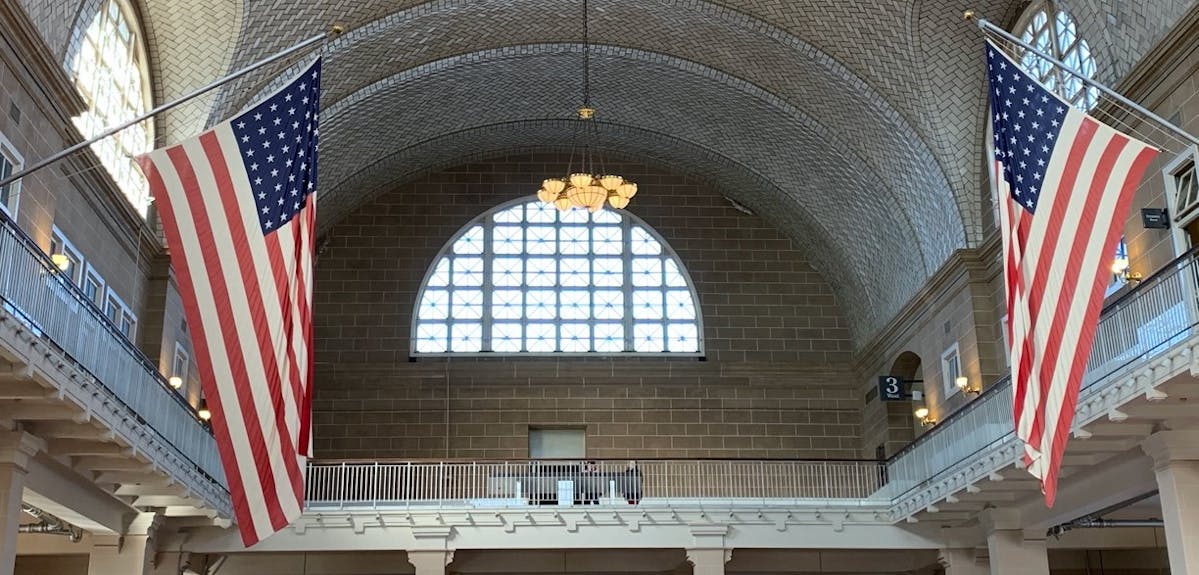 Ellis Island may be the most iconic immigration port in the world. Jen Baldwin provides essential information on both Ellis Island and Castle Garden to help you uncover your ancestor's immigration records.
Ellis Island. Neighbour to the Statue of Liberty. The place where millions of immigrants entered the United States for the first time. The mental picture that many of us form when we think about our family arriving in the New World. But Ellis Island was only one of many important ports at which immigrants arrived.
Before Ellis Island, there was Castle Garden. While the history of the two sites crosses over for several years, if you have earlier immigrants into America, you will certainly want to check the Castle Garden Immigration Index on Findmypast.
Built on the site of Fort Amsterdam, back when New York City was known as New Amsterdam, it is now part of Battery Park in lower Manhattan. On 1 August 1855, after years of use as a fort, fortifications, administrative headquarters for the Army, a beer garden and restaurant, exhibition hall, opera house, and a few other things, the Emigrant Landing Depot officially opened.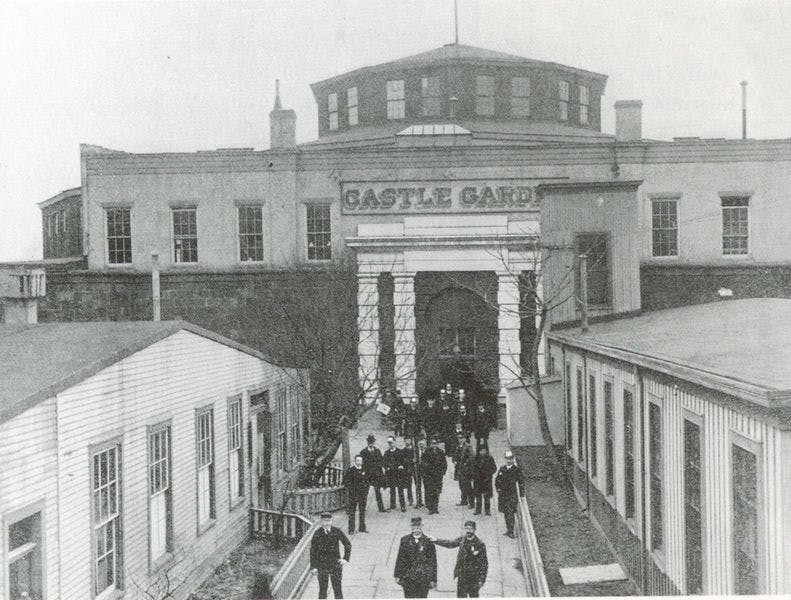 It was the nation's first such entity and was run by the state of New York for many years. The federal government took over processing on 18 April 1890 and moved operations to Ellis Island shortly afterwards.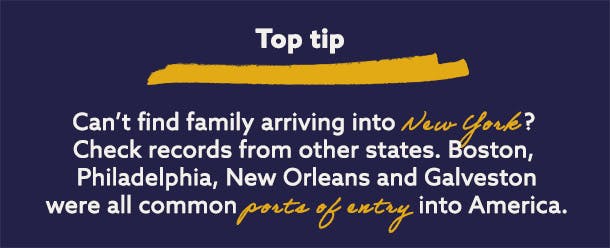 There was a great deal of scandal surrounding the immigration centre at Castle Garden and unfortunately, most of the records were destroyed in a fire on Ellis Island in 1897. It is generally believed that somewhere between 8-12 million people moved through Castle Garden as they arrived in NYC.
Ellis Island officially opened in 1892 and saw around 12 million people before it closed in 1954. The site was the busiest immigration inspection station in the United States.
The island is actually connected by land to New Jersey. Originally, the land was used by the military and the US Army attempted to use the area for immigrants as early as 1847.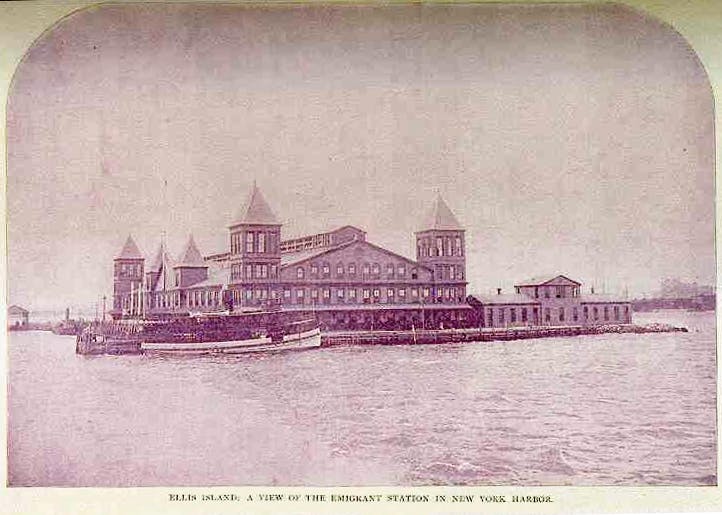 On 1 January 1892, the first official federal immigration station on Ellis Island opened. The first immigrant was 17-year-old Annie Moore from Cork, Ireland. Nearly 700 people passed through on that first day. Within five years, 1.5 million immigrants were processed. During its history, Ellis Island was the source of countless stories, rumours and scandals that are both forgotten and misconstrued today.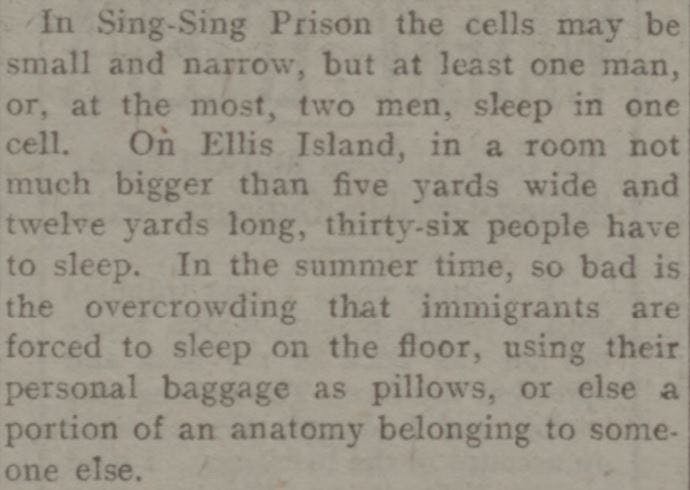 The site continued to be expanded on until the buildings we know today were completed.
In 1921, the Emergency Quota Act was passed and the number of immigrants declined in huge numbers, ending the era of mass migration. Eventually, the site was changed from a primary inspection centre to an immigration detention centre.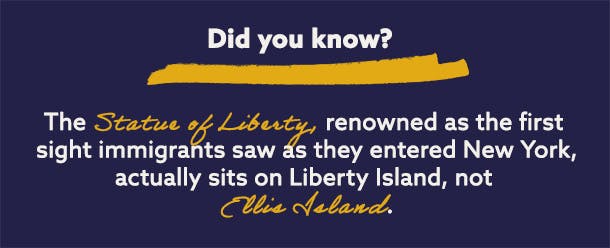 Where did your ancestors land in America?
No matter what port they came in through, it couldn't be easier to track your relatives' travels with the British & Irish Roots Collection, available only on Findmypast. This vast trove of handpicked records can help you discover where your family came from and where they settled.
Article header photo credit: Inside the Registration Room in the Main Building at Ellis Island, Jen Baldwin, 2019.
More on this topic:
Share this article
About the author