11 famous faces who migrated for love
9-10 minute read
By Guest Author
12 February 2021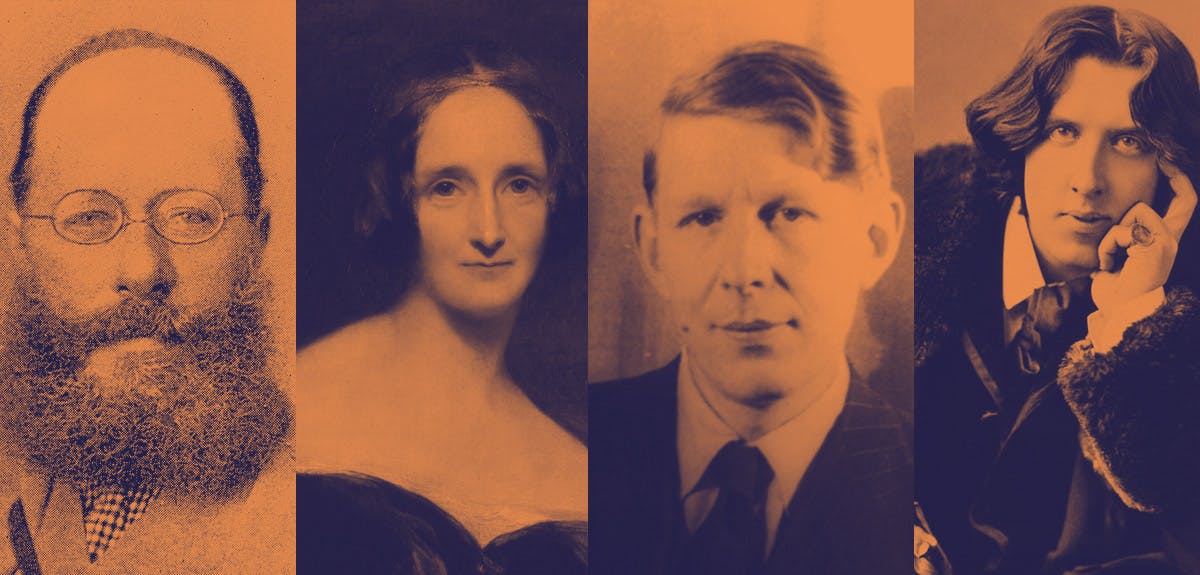 It's a well-known fact: love can drive people to the ends of the earth. Our friends at The Migration Museum take a closer look at the love stories that crossed countries and continents.
While love can be a simple and straightforward reason for emigration, often it is wrapped up with more complex economic, social or political factors. Throughout history, and in the present, many couples have not been extended the same rights and acceptance as others.
Explore travel records and more
Enter a few details to see your relatives' records at your fingertips.
Victorian England, for example, was an unsafe and harsh environment for LGBTQ people. Many people who had the means to leave at the time decided to find friendlier shores where they could freely love and live. In fact, it was only in 1967 that the United Kingdom decriminalised homosexual acts between men (there had never been laws, or much acknowledgement, of homosexual women).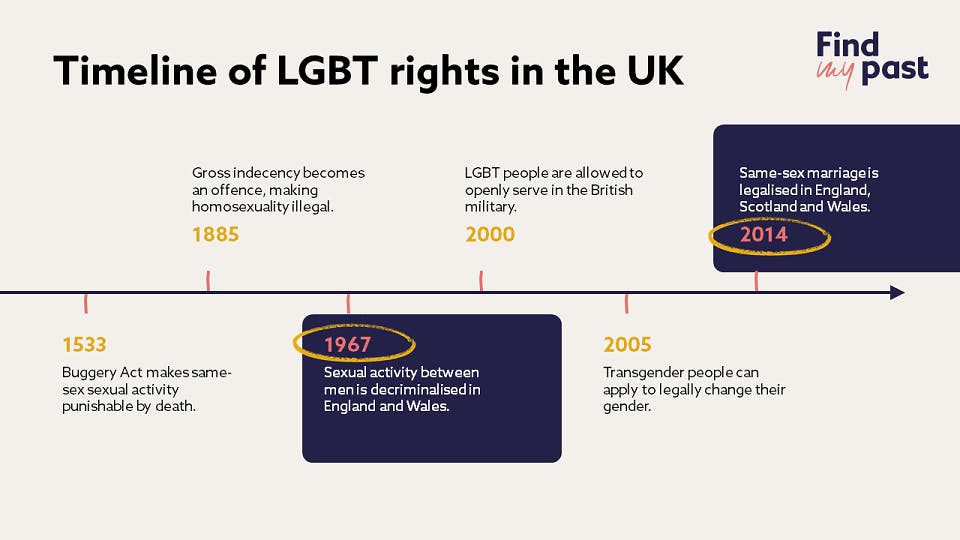 Interracial relationships have also had a fraught history in the UK, a legacy that lives on and can also be a push factor for couples. However simple or complex the context, love has always been a strong driving force for people to move. From writers to royals, here are some notable people from history who have taken the leap.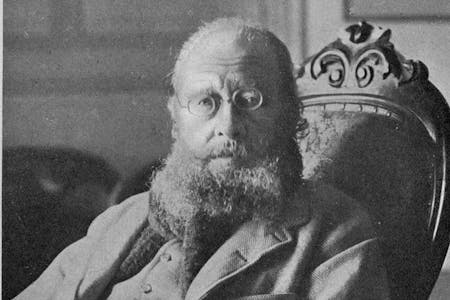 Edward Lear, whose poem The Owl and the Pussycat was voted the UK's most popular poem in 2012 and whose Book of Nonsense has hardly been out of print since its publication in 1846, was an inveterate traveller who eventually settled in San Remo, Italy, where died at the age of 75. Although it's not clear why he emigrated from Britain – or indeed whether he considered that he had done – there is much speculation that his sexuality may have played a part in his decision.
Described by his friends and family as a deeply loving and intimate person, Lear greatly suffered as a gay man in homophobic Victorian England, where he often pretended he was looking for a wife in order to escape judgement. On his many travels, however, Lear felt free to fall in love with whoever he wanted, though never finding a long term relationship he so longed for. Some literary critics who have studied his famous limericks have pointed out that they often show a conflict between an eccentric personage and a greater 'they'. Perhaps we can understand this as society persecuting the nonconformist, and perhaps a reflection of Lear's own feelings as an outsider.
Considered by many to be one of the finest British poets of the 20th century, W H Auden emigrated to the United States in 1939 with another British writer, Christopher Isherwood. As an outspoken socialist who was heavily invested in left-wing politics back home, he was criticised for this, seen as having deserted his country as it stood on the brink of war. However, both men had become increasingly uncomfortable with their growing success, as they feared their homosexuality would soon become scandalous. Partly for this reason, they already had been planning to emigrate together for some time.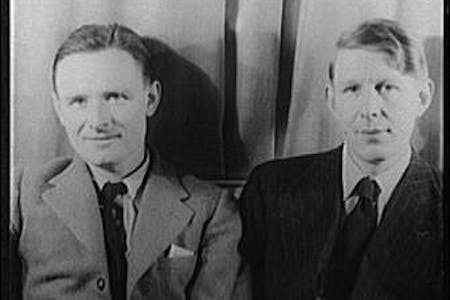 A few months after the move, Auden fell in love with American poet Chester Kallman, whom he would maintain a close relationship with for the rest of his life, and who was believed to be one of the main reasons Auden chose to stay in the United States.

Auden became an American citizen and lived for the majority of the rest of his life in New York, although he had effectively abandoned his American home by the time he died. As with many others who emigrated, his reasons for leaving the UK were complex and political and social, as much as they were sexual. But it is also clear that he hoped to find greater sexual freedom in the US than he had been able to experience in Britain.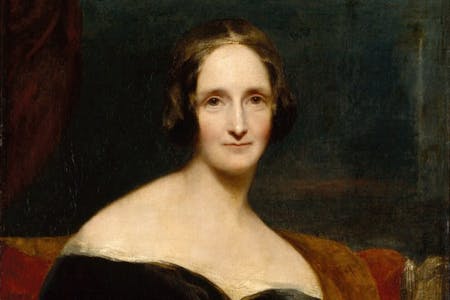 Best known as the author of Frankenstein, Mary had a unique upbringing in a highly educated family of philosophers and political theorists. Her mother was feminist philosopher Mary Wollstonecraft and her father, anarchist theorist William Godwin. She led a very progressive lifestyle as an impassioned feminist and liberal who found a similar political passion in poet Percy Shelley, an ardent follower of her father's political philosophy. They met when Percy, already married, was under her father's mentorship, and she was only 16.
When Mary's father found out about their affair and banished Percy from home, the couple eloped to France and Switzerland to be together and escape Percy's pregnant wife. During this time, they co-authored a travel journal called History of a Six Week's Tour, in which they explored their enthusiasm for their young love along with radical political ideas, praising the French Revolution and Enlightenment philosophies.
A few years after their return, the couple had fallen deeply into debt, and thinking warmer weather might help with Percy's chronic lung illness, they relocated permanently to Italy. The couple felt most politically, intellectually and creatively free once they emigrated and escaped what they saw as the tyranny of British politics and religion. They lived there together until Percy's untimely death at 29 in a sailing accident.
Irish poet and playwright Oscar Wilde was well known in his London social circles as quick-witted and charming, gaining popularity for his biting satirical critiques of Victorian society. Wilde did not emigrate from the UK with his lover or to meet a lover, but rather as an unfortunate result of his prior relationships. In 1895, his career peaked with the launch of his play, The Importance of Being Earnest.  On opening night, his lover Alfred Douglas' father, the Marquess of Queensbury, was keen on publicly showing his disapproval of their relationship and planned to throw rotten vegetables on stage.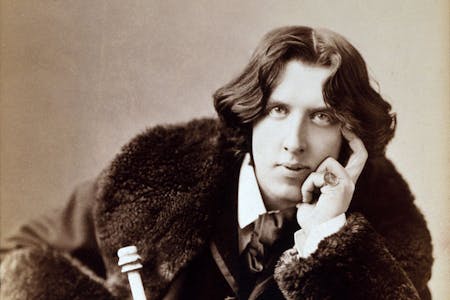 Upon hearing about this, the couple cancelled his ticket and barred entry. This began a court battle in which Wilde sued the Marquess for libel but eventually ended in the playwright's conviction for 'gross indecency' with another man.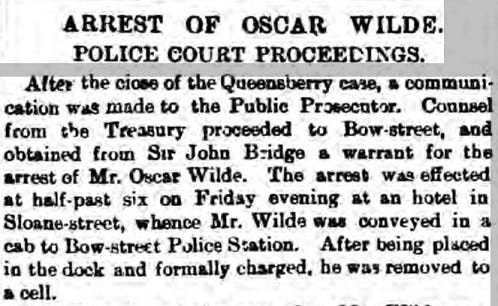 He was sentenced to two years of hard labour in prison. On the evening of his release, Wilde set sail for France, spending the next three years exiled there until his death at the age of 46. Although Wilde is now revered, he died rejected by the society he once thrived in.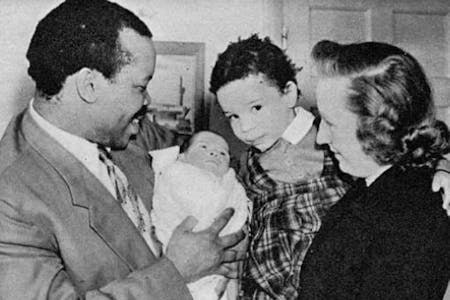 Londoner Ruth Williams was 23 and working as a bank clerk when she first met Prince Seretse Khama at a dance in 1947. Khama, the son of chief Sekgoma II of the Bamangwato people of Botswana (then Bechuanaland, a British Protectorate), was in London studying law and was expected to eventually take his father's place as chief. Ruth and Seretse bonded over their love of jazz, and started dating soon afterward. As a black man and white woman in Britain, the couple were victims of vitriol and harassment which resulted in Ruth's estrangement from her father and her being fired from her job.
Because of Seretse's political status, even the government got involved. At the time, South Africa was beginning to put apartheid in place, and Afrikaaner leaders were vocal about their disapproval of the relationship. The British Labour government, eager to keep South Africa as an ally in order to secure access to key resources, joined in the condemnation of the couple, keeping them from having a church wedding.
In 1950, when Seretse tried to return home to claim his position as chief, he was rebuked and exiled back to England. Six years later, the couple finally emigrated when the Bamangwato people asked him to come back and rule. Upon arrival, Seretse turned down the chieftainship and became a cattle farmer. He eventually went on to found the Botswana Democratic Party and led Botswana to independence in 1966. He served four terms as president with Ruth and their children by his side.
Duke and Duchess of Sussex: Harry and Meghan
Image: Minerva97/Wikimedia Commons.
Possibly the most high profile émigré couple, Harry and Meghan have shown they are both willing to emigrate for one another, with two cross Atlantic moves within three years. American actor Meghan Markle first moved to the UK from Canada in 2017 to marry Prince Harry and join the royal family as the Duchess of Sussex. Just three years later, the couple announced they would be stepping down from their duties as royals and moving to North America for the foreseeable future.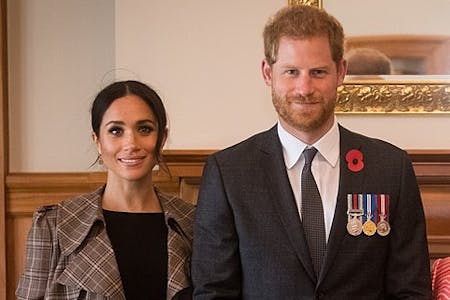 Though there are multiple reasons why they may have made this decision, one factor was the racism and sexism aimed at Meghan which had become so severe that Kensington Palace had to make an official statement condemning it. This came 70 years after Ruth and Seretse Khama, and almost 55 years after Loving v. Virginia, the court case that legalised interracial marriages in the United States, like the one between Meghan's African American mother and European American father.
Still to this day, interracial couples and their families face considerable racism in the UK, though many have praised Harry and Meghan for starting a conversation and breaking barriers in the historically white British royal family. 
Duke and Duchess of Windsor: Edward and Wallis Simpson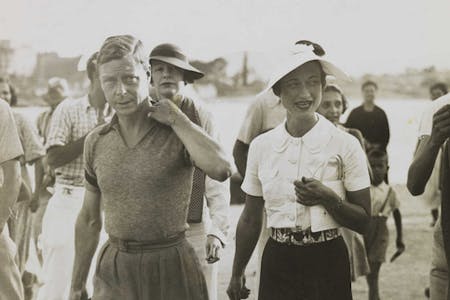 Harry and Meghan are not the only royal couple who have emigrated in recent memory. In 1936, Harry's own great grand-uncle, King Edward VIII, abdicated the British throne to marry the American socialite Wallis Simpson and live with her in France. Their relationship caused an uproar because Wallis was a divorcee in the process of her second divorce. This also presented a legal roadblock in their marriage and her introduction into the royal family as until 2002, the Church of England refused to remarry divorced people if their former spouse was still alive.
As their relationship was revealed in the national press and became engulfed in scandal, Wallis fled to France while Edward stayed behind in an attempt to negotiate a way for her to be crowned Queen alongside him.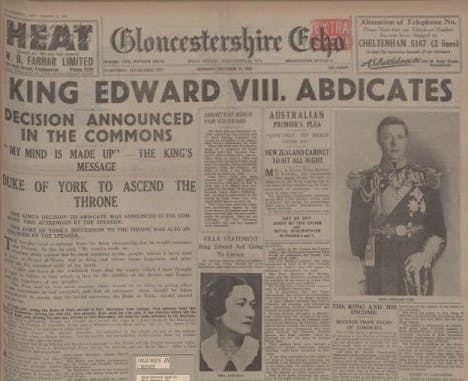 Finally, Edward concluded that there was no way for him to remain King if he wanted to marry Wallis. On 10 December 1936, Edward abdicated the throne to his brother, George VI, father of Queen Elizabeth II, and shortly after, moved to France to be with Wallis. In a radio speech broadcasted worldwide, he announced;
"
"I have found it impossible to carry the heavy burden of responsibility, and to discharge my duties as King as I would wish to do, without the help and support of the woman I love."
"
Emigration is often tied up in searching for greater social, economic, political, creative and intellectual freedoms and opportunities. But people's rich emotional lives can also fuel their decisions. Some left in order to escape the prejudice they faced for whom they loved. Others, because nothing- not even the British throne- could get in the way of their feelings.
And these are just some stories in the sea of people who move to be with their loved ones, every day, all over the world. As travel becomes more accessible, migration has become part of people's life stories more than ever before. A globalised world means that more people from different cultures and places are meeting every day. Sometimes, emigration is the only way couples can stay together.
Most recently, Brexit has made it more difficult for couples of different nationalities to live together in Britain, and many have decided to relocate as a result. For others, it is love for their family and their wellbeing that leads them to new shores. For many more, it's romance and practicality that set their path. In any case, as Oscar Wilde so poignantly wrote;
"
"The consciousness of loving and being loved brings a warmth and a richness to life that nothing else can bring."
"
Anaïs Walsdorf is a French American historian and museum professional who is interested in histories of migration, colonialism, and museum collections. She has a Masters in Empires, Colonialism and Globalisation from the London School of Economics. Anaïs grew up in the Philippines but now lives in London, UK, where she has worked with the Migration Museum for several years, most recently as a researcher for the exhibition Departures. Other museum work includes visitor experience and engagement at Wellcome Collection. When she is not working or volunteering, Anaïs enjoys reading, laughing with friends, and enjoying nature - preferably all in the sunshine.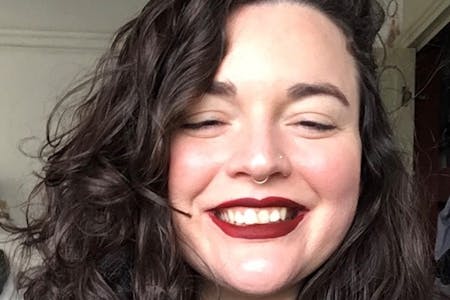 More on this topic:
Share this article
About the author