Hold the front page! We've hit 50 million
1-2 minute read
By The Findmypast team
13 April 2022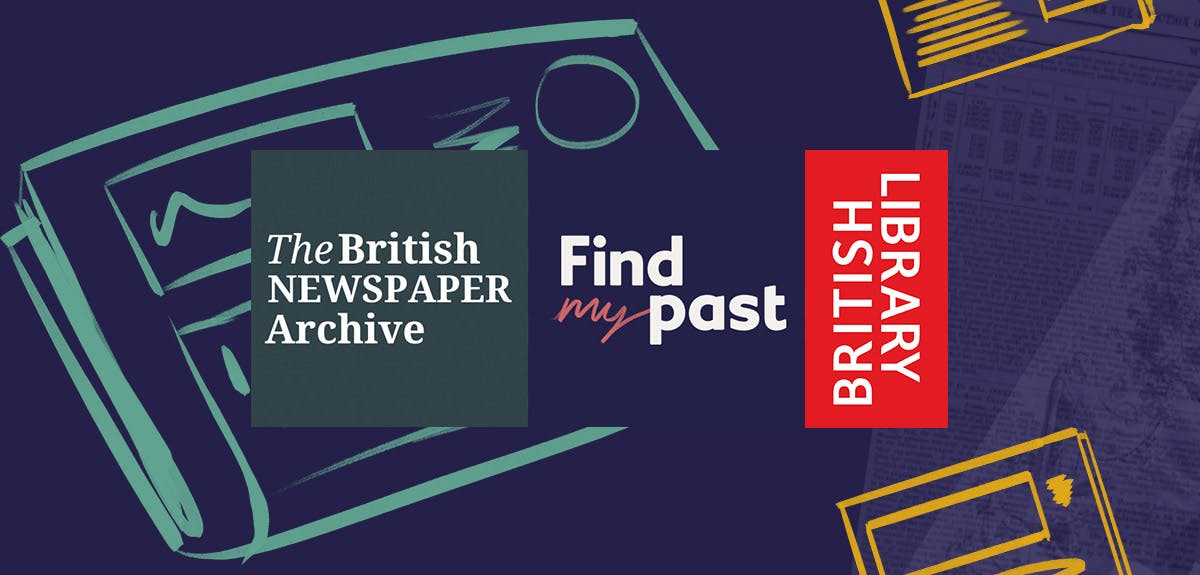 Our partnership with the British Library has reached an incredible milestone with over 50 million newspaper pages digitised and now available online at Findmypast and the British Newspaper Archive.
Back in 2011, we set out to digitise the British Library's entire newspaper collection and open it up to the public as the British Newspaper Archive. Today we're proud to announce that we've passed the 50 million pages milestone. But we're not stopping there.
Soon there'll be millions more pages filled with momentous moments, local legends and family folklore.  And you can explore every word with a Findmypast Pro subscription.
Extra! Extra! Your family's in the news
From national news to local events, you'll find your family's colourful story is right there amongst the headlines and small print of our old newspaper pages. You may even catch a glimpse of your ancestor starting back at you. Whether you stumble upon an old photo, political cartoon or courtroom illustration, it could well be worth a thousand words.
Britain's colourful history in black and white
The @BNArchive has uploaded digitised copies of the old "Royal Gazette of Jamaica" - the transcripts of some of the court cases make for compelling reading. Issues of race, ethnicity and ancestry are covered in great detail - liberty or enslavement of individuals in the balance. pic.twitter.com/dzYss0A6Ak

— Antony Carpen (@ACarpenDigital) March 9, 2020
So even if your family tree has far-flung roots, you might still find your ancestors' life-changing moments in our papers.
Scoop! Over one million pages free
As part of our commitment to digitising diverse and culturally important titles, over one million pages are completely free to view without a subscription, both on Findmypast and the British Newspaper Archive. The digitisation of titles like The Keys provides an incredible view of 1930s Black British history, and the likes of 19th-century newspaper The Chartist shines a light on the rights of the working class.
Together with the British Library, we have committed to digitising a further 19 million pages over the coming years, all available to explore at your fingertips on any device.
Behind every news story there's a family story, including your own. Read all about it at findmypast.com.au.
More on this topic:
Share this article
About the author