Find family heroes in a medley of new military records
5-6 minute read
By Jessie O'Hara
3 June 2022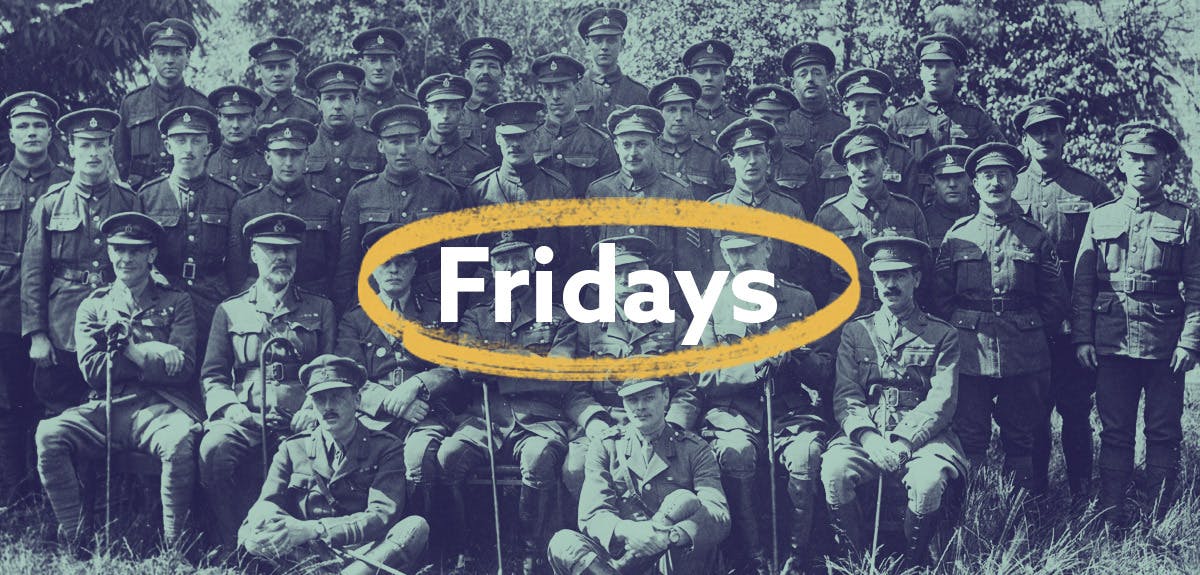 Explore over 200,000 new military records covering the British Army, Royal Navy, Royal Marines and more.
With two brand new record sets and substantial additions to two other military collections, there's so much to uncover about your bravest ancestors this Findmypast Friday. Here's a rundown of everything that's new.
This fascinating collection from The National Archives includes nearly 80,000 records, making it our largest release of the week.
The transcripts include British Army personnel and some dominions armies' personnel. They also contain some recommendations for members of the Royal Navy, Royal Air Force and Royal Marines. Reasons for recommendations vary, including gallantry in the face of the enemy, 'meritorious service' (not in the face of the enemy), or distinguished service.
In the records, you could find your ancestor's name, unit, rank, home address, and often a particularly poignant description of the action that warrants an award.
The records cover the years in the lead up to World War 2 and beyond. If you have a parent or grandparent that served, make sure to have a browse through these records. Even if you don't, it's worth a browse anyway - collections like this can be an incredible way to connect with our important shared history.
Another entirely new collection from The National Archives, this series comprises over 53,000 records detailing some of the British Army units raised locally in South Africa during the Second Boer War. These local units mainly consisted of British men who had emigrated to South Africa before the war.
The record transcripts reveal names, ranks, army units and in many cases, enrolment and discharge dates, all useful information for fleshing out the military branches of your family tree.
A brief history of the Second Boer War
The Second Boer War was one of the bloodiest and longest wars engaged in by the British, with South Africa's effective guerilla tactics challenging over 500,000 British soldiers during the conflict.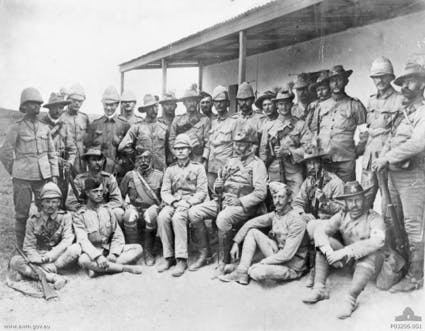 The British famously underestimated the Boer forces, leading to significant loss of life on the British side. In the first offensive of October 1899, the outcome of the battle was unclear. In the second offensive just two months later, the British Army won, though not without significant losses.
In early 1900, the British Army took Bloemfontein, and in June they took Johannesburg. In 1901, the British started to capture both White and Black South Africans and place them into labour camps, while simultaneously cutting off the food supplies in their occupied territories. They destroyed property and cattle across the country. Towards the end of the war, there were nearly 40 camps across South Africa.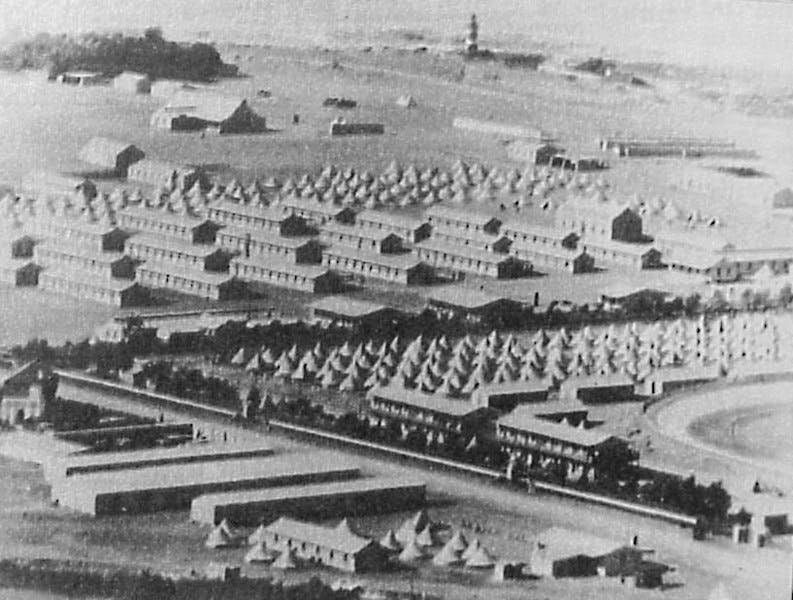 Though the British Army won, the war cost nearly £200 million and the British lost over 22,000 men in total. Peace negotiations began in March of 1902, and on 15 May, 30 representatives from each side completed and signed the Treaty of Vereeniging.
While collections like this can never truly portray the true atrocities of war, they can help to spotlight the stories of the individuals that served and fought, outside of grand facts and figures.
We've added over 51,000 new records to this collection, which details those that showed strength and courage in the face of war.
Specifically, these latest additions cover recipients of:
Long Service Good Conduct Medal
India General Service Medal Pegu (Army) 1852-53
India General Service Medal Pegu (Navy) 1852-53
These records have been collated from multiple sources, including The National Archives and the British Library, but also from musters, pay lists, and other service records. As a result, each record varies in its information. You'll usually find a combination of regiment and rank, reason for award, any other known medals, discharge date and more.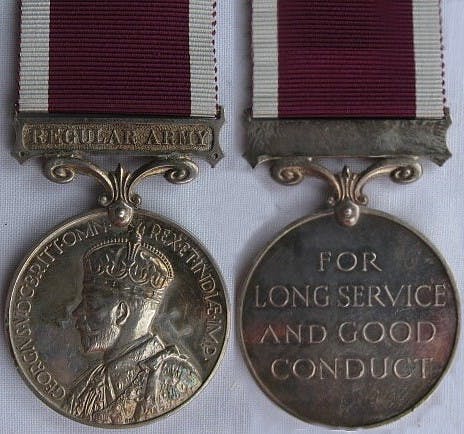 Undoubtedly, this collection is an incredibly valuable resource for researching your military ancestors, giving you remarkable insight into their service and valour.
We've added over 19,000 more records to this collection, including a shore list of men who joined the Royal Marines in 1810.
The records reveal the rank and division of your seafaring ancestor, as well as the date they joined and any remarks made by their superior.
From the 1700s all the way up to World War 2, the Royal Marines were considered to be the strongest naval force in the world. Is your ancestor among those that served?
Our latest releases are included in the free access promotion, so let's take a look at what's hot off the press this week before you delve in.
We've added three brand new local papers to the archive, covering the late 19th and 20th centuries:
Eastleigh Weekly News and Hants Gazette, 1895-1900
St Neots Town Crier, 1994
Stockport Times, 1989
Meanwhile, we've added extra pages to an incredible 80 newspapers:
Abergele & Pensarn Visitor, 1990
Accrington Observer and Times, 1912, 1990
Alderley & Wilmslow Advertiser, 1946
Aldershot News, 1978-1979
Anfield & Walton Star, 1992
Ashby Mail, 1992
Bebington News, 1991
Billingham & Norton Advertiser, 1992
Birkenhead News, 1991
Birmingham Journal, 1839
Burton Daily Mail, 1997
Cambridge Town Crier, 1992
Cheltenham Chronicle, 1860
Crewe Chronicle, 1980, 1994-1995
Daily Record, 1988, 1994
Dorking and Leatherhead Advertiser, 1986
East Grinstead Observer, 1991
East Kilbride News, 1995
East Kilbride World, 1991, 1993
Galloway News and Kirkcudbrightshire Advertiser, 1991
Gateshead Post, 1994
Glamorgan Gazette, 1984
Heartland Evening News, 1998
Herald Cymraeg, 1952
Herald of Wales, 1950
Hertford Mercury and Reformer, 1981
Herts and Essex Observer, 1980
Hinckley Times, 1993, 1998
Hoddesdon and Broxbourne Mercury, 1993-1994, 1998
Horley & Gatwick Mirror, 1992
Huddersfield Daily Examiner, 1993, 1995
Huntingdon Town Crier, 1987, 1989, 1996
Ilfracombe Chronicle, 1891-1892
Ilkeston Express, 1989, 1992
Kensington News and West London Times, 1937, 1951, 1964, 1968,
Long Eaton Advertiser, 1988, 1994
Loughborough Echo, 1912
Loughborough Mail, 1990, 1994
Macclesfield Express, 1989, 1998
Maghull & Aintree Star, 1991
Merthyr Express, 1990
Middlesex County Times, 1995, 1998
Midweek Visiter (Southport), 1995
Nantwich Chronicle, 1993-1994
Northampton Herald & Post, 1991
Nottingham Evening Post, 1994
Nottingham Guardian, 1872
Nottingham Recorder, 1996
Oldham Advertiser, 1992
Ormskirk Advertiser, 1876, 1894
Perthshire Advertiser, 1919
Peterborough Standard, 1986
Port Talbot Guardian, 1981-1982, 1984-1985, 1995
Rhondda Leader, 1987
Ripley Express, 1992
Rossendale Free Press, 1987
Rugeley Mercury, 1988, 1990, 1992
Runcorn & Widnes Herald & Post, 1989-1990, 1993
Sevenoaks Focus, 1992
Solihull News, 1994-1997
Solihull Times, 1994-1996, 1998
Somerset Standard, 1980
Southall Gazette, 1979, 1995, 1998
Southport Visiter, 1989
Stafford Post, 1989, 1991
Staines Informer, 1988, 1990
Stanmore Observer, 1987-1988, 1990
Stirling Observer, 1989
Stockport Advertiser and Guardian, 1877
Stockport Express Advertiser, 1992
Stockton & Billingham Herald & Post, 1989
Tamworth Herald, 1989, 1997
Taunton Courier, and Western Advertiser, 1884
The People, 1998
Uttoxeter New Era, 1887
Wellingborough & Rushden Herald & Post, 1989, 1992
West Surrey Times, 1873, 1912
Western Evening Herald, 1993
Westminster & Pimlico News, 1998
Winsford Chronicle, 1996-1997
Do any of our newspaper updates catch your eye? Simply start searching and filter by title to focus on your favourites.
More on this topic:
Share this article
About the author