New and exclusive Irish family records now online
2-3 minute read
By Niall Cullen
13 March 2020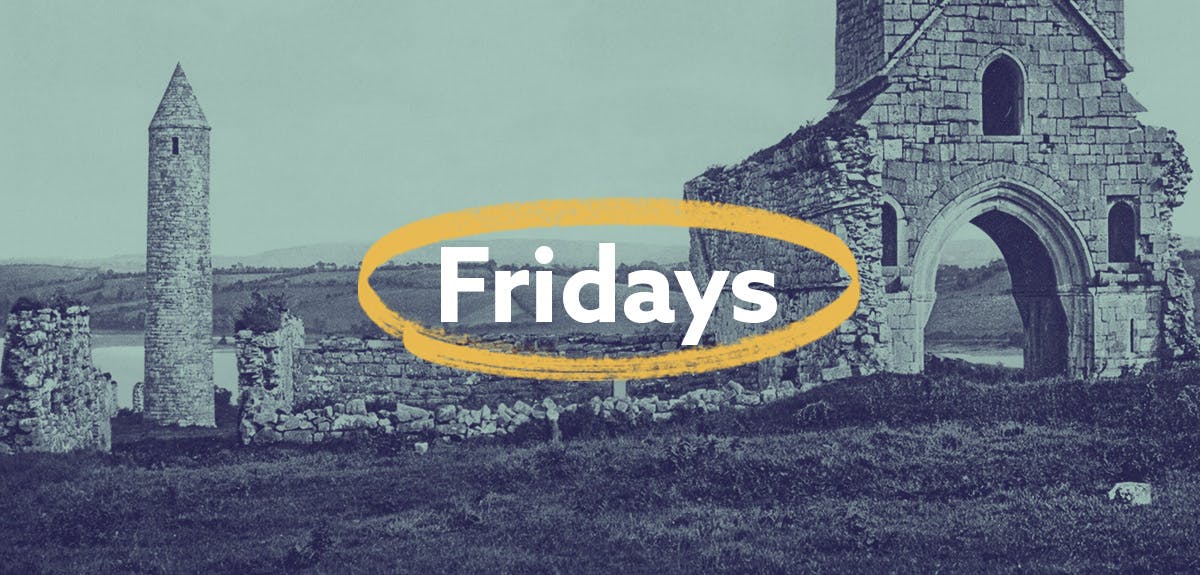 As we celebrate St. Patrick's Day, these latest releases can reveal unique details about your Irish heritage.
As the home of Irish family history, we're delighted to bring you a raft of brand new records from Ireland, just in time for the greenest day of the year. What's more, you won't find these records anywhere else online.
Over 163,000 records from the Dungarvan and Lismore Unions have been added to this exclusive collection. If your family came from County Waterford, use the records to discover how local workhouses or poor relief efforts played a part in their lives.
In Irish poor law, the board of guardians operated the workhouses and administered poor relief. Their meeting minute books offer fascinating insights into what life was like at the time. If your ancestor worked in a Waterford workhouse, was a supplier or an inmate, they could be mentioned in these records. You'll also find inmate marriage announcements, the names of orphaned children and those who asked for help with emigration.
With records from the Waterford Union already online, these latest additions from Dungarvan and Lismore Unions bring the collection to almost 400,000 entries. Findmypast's Irish workhouse and poor law collection is second to none. You can also explore exclusive resources from Dublin, Clare, Donegal and Sligo.
In partnership with Galway County Council, we've published a range of fascinating records from the Irish county online for the first time, only at Findmypast. Included are board of guardian minute books and poor rate collection lists dating from 1849 to 1921.
The records cover seven of Galway's ten poor law unions;
Ballinasloe
Clifden
Glenamaddy
Gort
Mountbellew
Portumna
Tuam
In them, you'll uncover important information for your family tree including names, occupations and addresses. Always check the digitised image of the original document for extra colour and detail.
Burial plot books and registers of internments make up this useful resource for tracing family members from Galway. Specifically, the records cover burials in the area of Tuam between 1882 and 1920. They include transcripts with the most vital genealogy details and copies of the original documents that provide even more insight.
You can expect to find information on your ancestors' lives and deaths including their occupations and addresses, and the burial ground where they were interred.
Richard St George was an Irish landlord with estates in counties Galway and Clare. These records are from his St George Mansergh Estate in Headford, County Galway and date from 1832 all the way back to 1775.
If your ancestor rented land on the estate, you can find out more about them through the renter's lists and maps included. When viewing an image, use the left/right arrows to browse through the documents and learn more about the estate.
New this week in our newspaper archive, six papers from England and Wales, as well updates to existing publications. The brand new titles are;
Welshman covering the years 1832-1835, 1840, 1842-1843, 1845-1846, 1854, 1859, 1877, 1879, 1889-1890, 1895 and 1912
Nuneaton Observer covering the years 1904-1912
Batley Reporter and Guardian covering the years 1869-1897 and 1899-1907
Batley News covering the years 1883-1907
Call (London) covering the years 1916 and 1918-1920
Barnsley Independent covering the years 1855-1871, 1873-1875, 1877, 1882, 1888, 1897, 1912, 1916, 1918-1919, 1921, 1926 and 1928
We've also extended the coverage of the following newspapers;
And remember, Findmypast is still the only family history site with brand new releases every single week, giving our subscribers unparalleled value.
More on this topic:
Share this article
About the author