Findmypast Friday August 17th
2-3 minute read
By Alex Cox
17 August 2018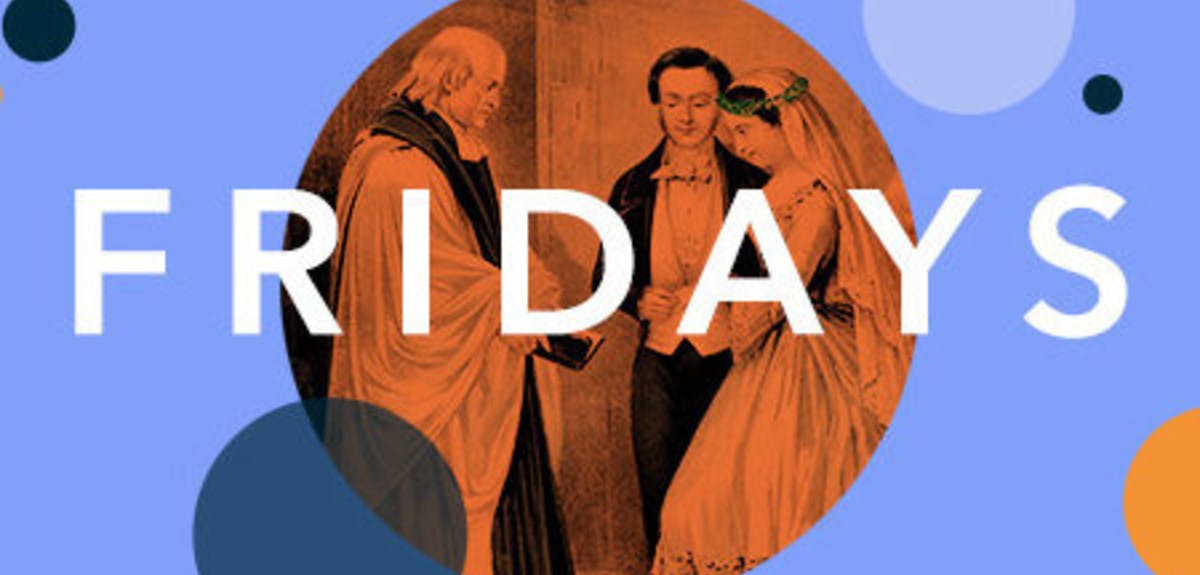 England, Clandestine Marriages
Did your ancestor have a clandestine or irregular marriage ceremony? Explore over 881,000 clandestine marriage records covering the years 1667 to 1775 to find out. Each result will provide you with a transcript along with an image of the original hand-written record. Records will reveal a combination of the couple's names, marital conditions, occupations and residences.
This collection originates from The National Archives' Register General (RG) series 7 and pertains to marriages performed outside of the Anglican Church. Until Hardwick's Law of 1754, the laws around marriage ceremonies were lax. While marriage was technically required to take place in an Anglican church, those performed outside such a church were still recognised and categorised as common law marriages.
There are a number of reasons why individuals would have participated in these ceremonies. The couple may have wanted to be married in secret and away from their home. There may have been a reason that the marriage needed to be performed quickly. A clandestine marriage also cost far less than a traditional wedding. However, not all reasons were innocent, and the courtrooms heard many cases of people coerced or forced into a marriage or cases of bigamy. At this time, the age required for marriage was 14 for men and 12 for women.
Britain, Directories & Almanacs
Over 329,000 additional records have been added to our collection of directories & almanacs. The new additions include English & Welsh publications spanning the years 1766 to 1919. Inside you will find the names, addresses and occupations of prominent people, tradesmen, people who held office, business owners and local civil servants.
Almanacs and directories are an excellent resource for anyone researching their family history and want to understand more about their ancestor's life. They provide topographical accounts of towns, social statistics and comprehensive guides of towns or cities, as well as full listings of gentry, business owners, trades people, civil servants, church leaders, school teachers and much more. Furthermore, you can explore the history of your home by searching the publications by address, where you may discover previous proprietors.
Scotland, Lanarkshire Death & Burial Index 1642-1855
Discover your ancestor who died and was buried in the Scotland county of Lanarkshire. This index of more than 64,000 death and burial records covers 31 burial places across the county and spans the years of 1642 to 1855.
Each result includes a transcript taken from an original document that will reveal a combination of your ancestor's birth year, death and burial dates, age at death, burial place, and mortcloth price.
Queensland, Seamen 1882-1919
Discover your Australian ancestor in this index of Queensland seamen. From this index, you may learn the name of the ship your ancestor worked on. The registers this index was created from pertain to the years from 1882 to 1919.
The 19,554 names included in this index were taken from the registers kept by the Harbours and Rivers Department. The registers pertain to the years from 1882 and 1919. Each result includes a transcript of the original documents held by the Queensland State Archives.
New Zealand Birth, Marriage & Death indexes
Over 62,000 additional transcripts of baptisms, marriages and burials have been added to our collection of New Zealand Indexes.
These civil registration records date back to 1848 and will provide you with all the information you need to order a copy of your ancestor's original certificate from the NZ government website.
British & Irish Newspapers
This week we have added 131,666 new pages to The Archive. We have updated six of our existing titles, spanning England, Scotland and Ireland, including;
More on this topic:
Share this article
About the author