Findmypast Friday January 19th
1-2 minute read
By Alex Cox
18 January 2018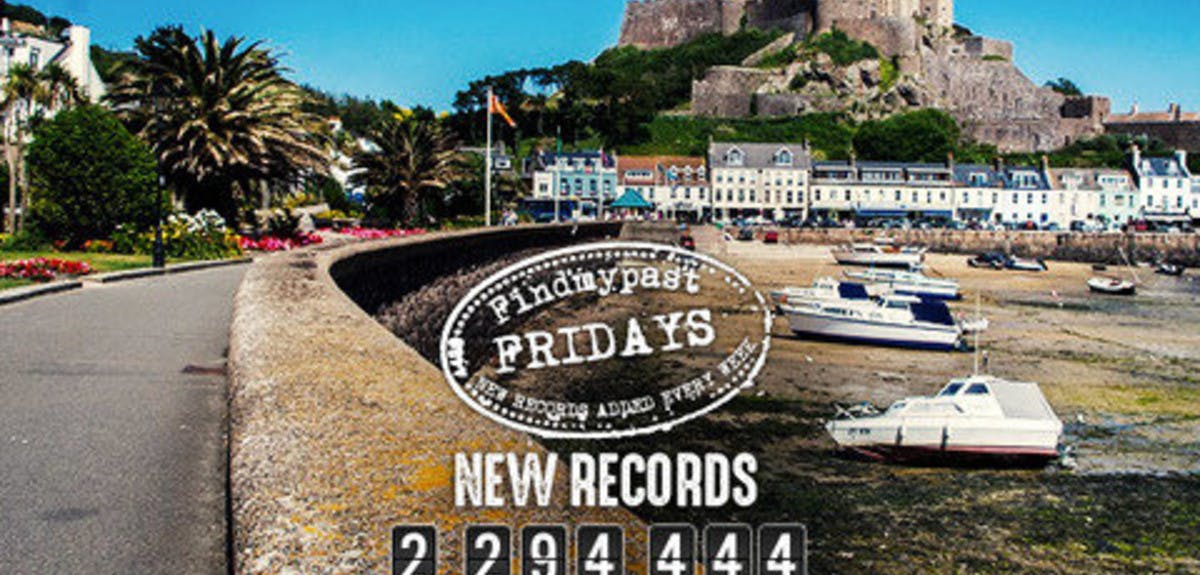 Jersey Baptisms 1540-1915
Does your family tree have roots in the Bailiwick of Jersey? Explore over 228,000 thousands of Church of England baptism registers from the island of Jersey, a British Crown dependency in the English Channel, to find out.
Each record includes a transcript of an original church register entry created by Jerripedia, a website sharing knowledge about Jersey's people and heritage. Transcripts will reveal a combination of your ancestor's birth date, baptism date, baptism place and the parent's names.
Jersey Marriages 1542-1940
Search over 119,000 transcripts of Church of England marriages from the Island of Jersey to uncover details of your ancestor's spouse and add new branches to your family tree.
Each transcript will reveal a combination of your ancestor's birth year, marriage date and marriage place, as well as the name and birth year of their spouse.
Discover the final resting place of your Jersey ancestors with a collection of over 155,000 transcripts of original Church of England burial registers covering 17 sites across the Island.
Each record will include a combination of your ancestor's birth year, burial date a burial location.
Connecticut, Stonington Cemetery Records
Explore over 1,800 records from Connecticut's Stonington Cemetery, a twenty-two acre non-sectarian burial ground founded in 1849. Once known as the Evergreen Cemetery, the cemetery began as the family graveyard for the Phelps family, with the first burials occurring during the mid-18th century.
With each result, you will be given a transcript created from the information found on The Stonington Cemetery website. The amount of information found on each transcript can vary, but most will include your ancestor's birth date, death date, burial plot and, in some cases, additional notes.
New Jersey Birth Index 1901-1903 Image Browse
Browse through more than 2,000 images of the New Jersey birth index from 1901 to 1903. Discover your ancestor's name and parents' names. This collection has been obtained from the New Jersey State Archives with images courtesy of Reclaim the Records. Additional information can we found on the source's website.
You can narrow your results by searching on a year or selecting a specific book title. Use the previous and next arrows in the image viewer to move page by page. You can also use the image counter at the bottom of the image viewer to jump to a specific page.
England, Greater Manchester Baptisms 1571-1910
Find out when and where your Greater Manchester ancestors were baptised with over 1.7 million records the Diocese of Manchester. Most of records within this collection pertain to parishes within the historic county of Lancashire.
Each result will include a transcript and, in many cases, a scanned image of the original document that will enable you to discover event dates and places for your ancestor, as well as you're their parents' names.
More on this topic:
Share this article
About the author