Explore 500 years of Herefordshire history this week
3-4 minute read
By Daisy Goddard
18 August 2023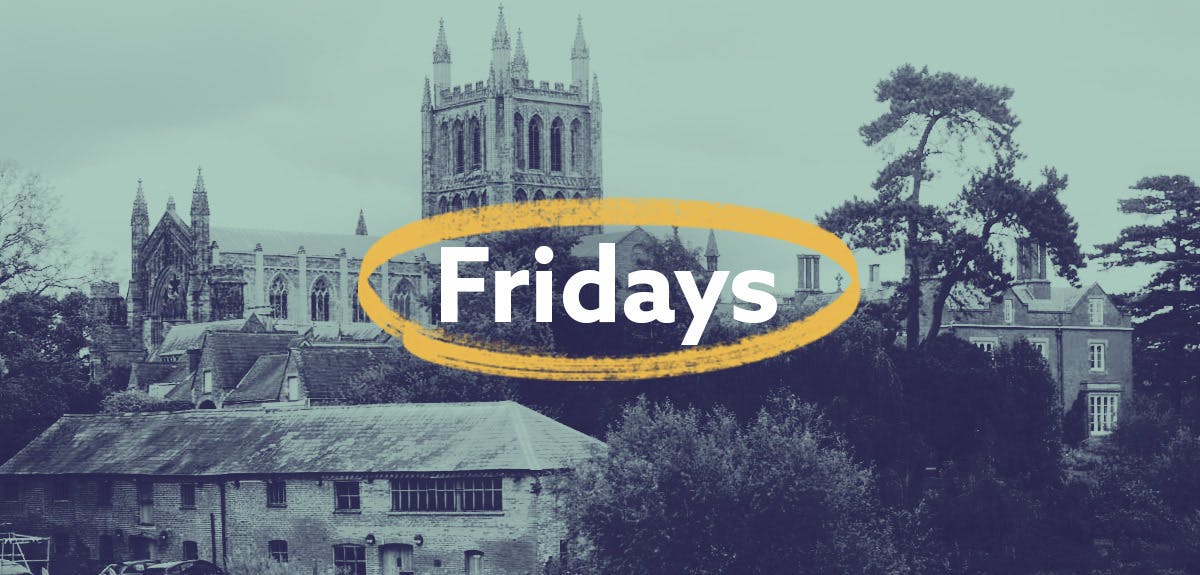 With over 650,000 new parish records and three brand new newspapers added, connecting with the stories of your ancestors just got easier.
Herefordshire parish records
This week's new Herefordshire records span over 500 years. From Upton to Ullingswick, you can now discover the histories of parishes from across the county.
First up, we have 231,270 new parish baptisms spanning over 500 years, from 1433 to 1950. The new additions take this record set to over 900,000 records in total and expand our coverage of parishes all over the county.
These transcriptions will tell you information such as your ancestor's full name, the date and place of their baptism, and the names of both parents - this makes finding the person you are looking for even easier.
Within these records, you can find famous Herefordians such as the 18th-century playwright and actor David Garrick.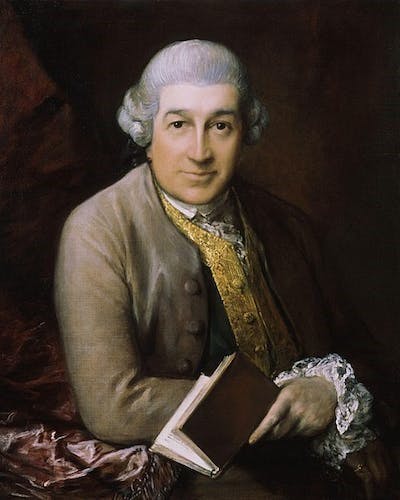 Garrick was born in Hereford in 1717 to parents Peter and Arabella and is believed to have descended from French Huguenots. From his record, we learn that Garrick was baptised on 28 February 1717.

Although he spent time as a playwright, theatre manager, and producer, he is most well-known for his acting roles. He's famed for his ability to portray both comic and tragic roles, to great success.
After a long and successful career, Garrick passed away on the 20 of January 1779. He is interred in Westminster Abbey's Poet's Corner, where a marble monument of him taking a bow can be found.
This Findmypast Friday also sees updates to our Herefordshire Marriages, with new records added from a variety of parishes. Whether your ancestors were Herefordshire natives or maybe eloped there from elsewhere, with 86,782 new additions, finding the ties that bind them is now easier than ever.
These additions span 516 years, with new records from 1433 to 1949 now available for you to explore.
The detail included varies depending on the parish and year, but you will always find the names of both parties alongside the date and place of marriage.
However, in some instances, you may be lucky enough to also see information such as both spouses' ages and fathers' names.
Herefordshire has been home to a variety of industries over the years, including brewing and leather tanning. If you have ancestors from neighbouring counties who worked in these professions, there is every chance they found work and love across county lines.
Wrapping up this week's new records, we have an impressive 300,517 new burials. These span a mind-boggling 500 years, from 1459 to 1959.
From these records. you can glean facts like a name, date, and place of burial. You may also find your ancestor's age at the time of their burial.
Just like the baptism and marriage records, these burials also include a host of parishes from around Herefordshire. For a full list of parishes and years available, as well as what's included in each record set, be sure to consult our Herefordshire parish list.
We are delighted to announce that our newspaper collection surpassed 70 million pages this week, with three brand-new Welsh newspapers and updates to a whole host of existing titles.
For this week's new titles, we have something a little bit different, in the form of three Welsh language newspapers. These are Llais Y Wlad, Y Dydd, and Y Gwladgarwr - which can be loosely translated into English as The Voice of the Country, The Day, and The Patriot.
The largest of these additions is Y Dydd, for which we've added 10,618 pages from 1887-1883 and 1886-1891 to our ever-growing collection of Welsh newspapers.
Y Dydd translates as 'The Day', and was a weekly newspaper published every Friday. Established by Samuel Roberts in 1868, it circulated throughout North Wales. The paper covered general, political, and religious news, alongside poetry, correspondence and of course, the latest news from Wales itself.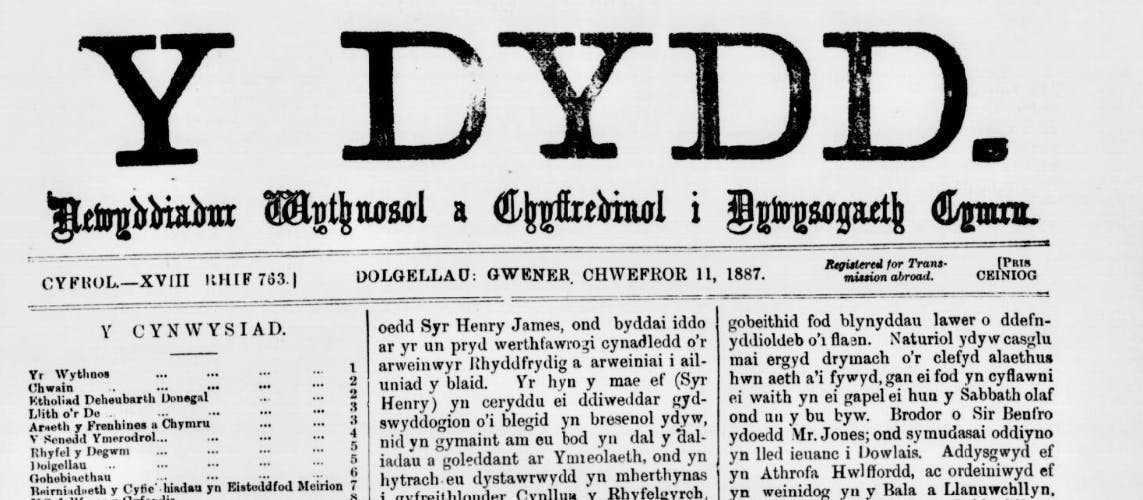 If you don't have ancestors in Wales then fear not - we've also updated titles from Holborn, Dundee, Lancashire, and much more.
Here's a full rundown of all that we've added.
Llais Y Wlad, 1874, 1876, 1878-1884
Y Dydd, 1877-1883, 1886-1891
Y Gwladgarwr, 1858-1860, 1866, 1875, 1877-1878, 1880-1882
Holborn and Finsbury Guardian, 1875
Islington News and Hornsey Gazette, 1898, 1909
Nelson Leader, 1918
North Middlesex Chronicle, 1898
St. Pancras Guardian and Camden and Kentish Towns Reporter, 1875, 1888
Thomson's Weekly News, 1925, 1931
Have you made an interesting family history discovery? Whatever you've uncovered, we'd love to hear about it. You can now get in touch and tell us directly, using this handy form.
More on this topic:
Share this article
About the author