Sail on the seas of naval history this week with thousands of new records
3-4 minute read
By Jessie O'Hara
18 November 2022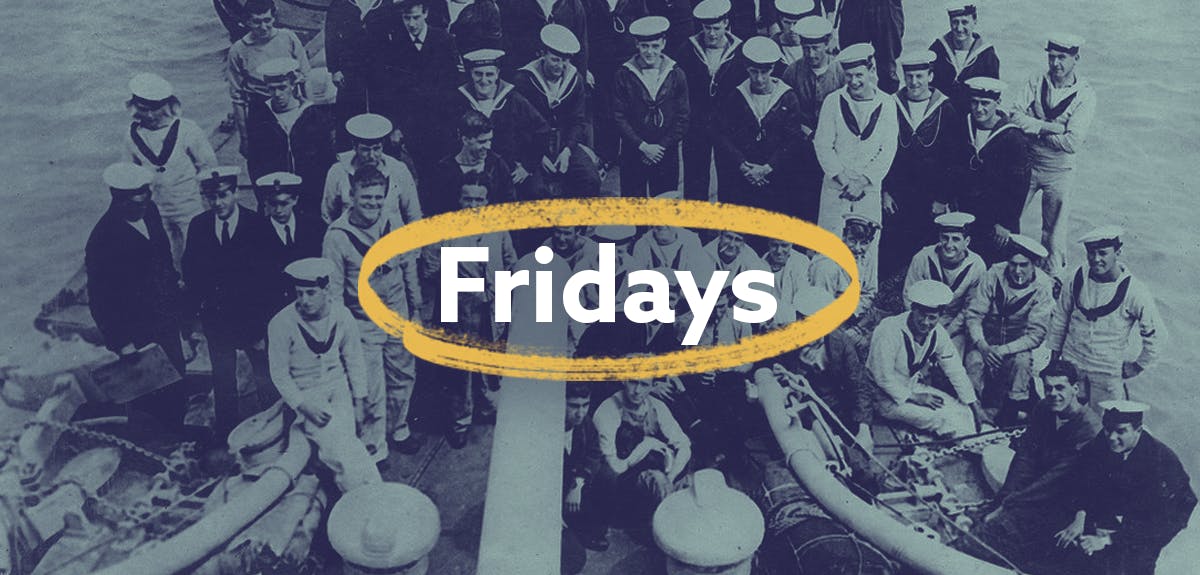 Discover your ancestor's service during the inter-war period of the 20th century.
This week, we have thousands of new Royal Navy records for you to explore. Though these records stem as far back as 1840, the majority of them are from the period between the First and Second World Wars, meaning you can trace your ancestor's continuous service in the 1920s and 1930s. Read on to discover everything that's new.
Our first addition to this collection is 93,000 records strong, spanning 1925-1939.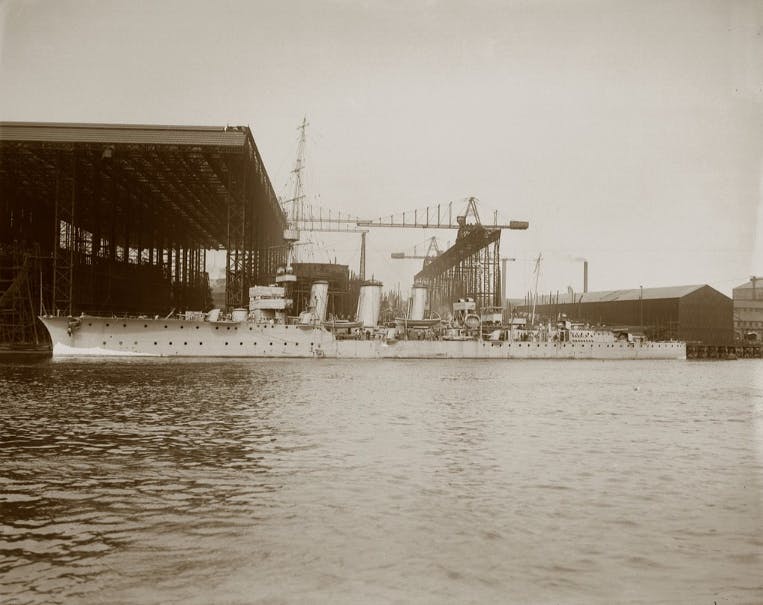 These records will give the detail you'd expect from a service record - full name, birth year, birthplace and service number. However, it's key to note that these could also include men who joined pre-1923, having served in the First World War, but then continued their service through to 1929 and beyond. This could help flesh out your picture of how long your ancestor served in the Royal Navy.
Our second set of additions to this collection comprises 29,000 records between 1925 and 1929.
It was after 1925 that the Royal Navy introduced a new payroll system. The Admiralty wanted to distinguish any new naval recruits under this new pay code. These entries continue for many years, in accordance with the service length of each seaman.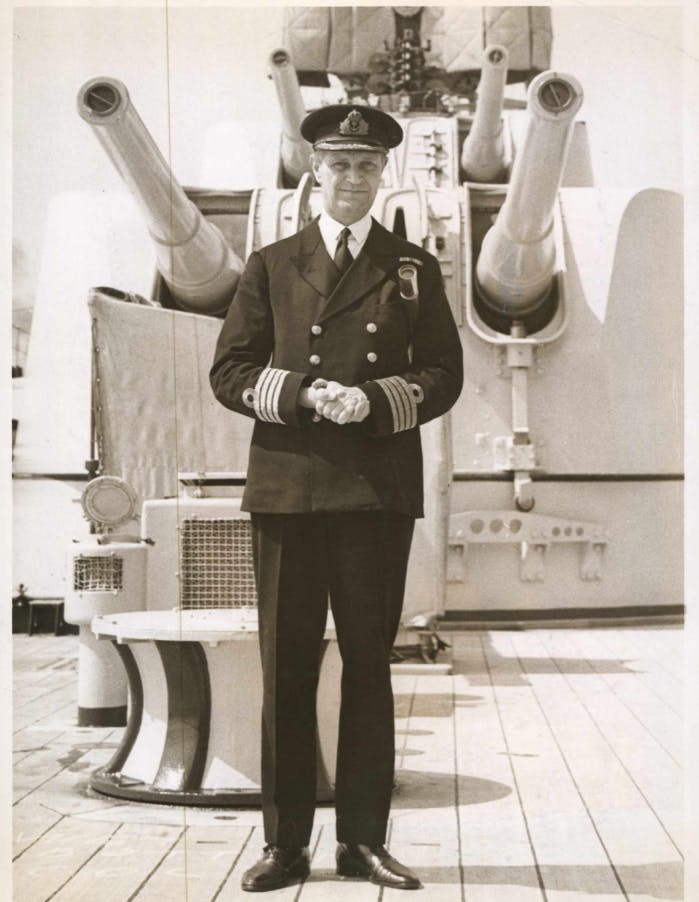 In both of these new additions, you'll find a letter code that aligns with each service number. This code helps define the serviceman's role on the ship, and goes as follows:
F - Fleet Air Arm.
J - Seaman and Communications Branch.
K - Stokers.
L - Officers' Cooks and Stewards.
M - Miscellaneous.
SS - Short Service, Seamen and Stokers.
SSX - Short Service Seamen.
Pensioners - no prefix.
To search these records, use the advanced search page and filter to series ADM362 for the 1925-1939 additions, or ADM363 for the 1925-1929 additions. They're a continuation of our British Royal Navy Seamen 1899-1924 collection, so if your ancestor did join before 1925, you may have already found them here.
Did you find a steward, stoker or seaman in this collection? Make sure to let us know by tagging us on social media, @findmypast.
This brand-new collection contains nearly 6,000 officer cards spanning 80 years.
Not only does this collection include the Royal Navy, you may also find records from the Royal Naval Reserve, Royal Naval Volunteer Reserve and Women's Royal Naval Service.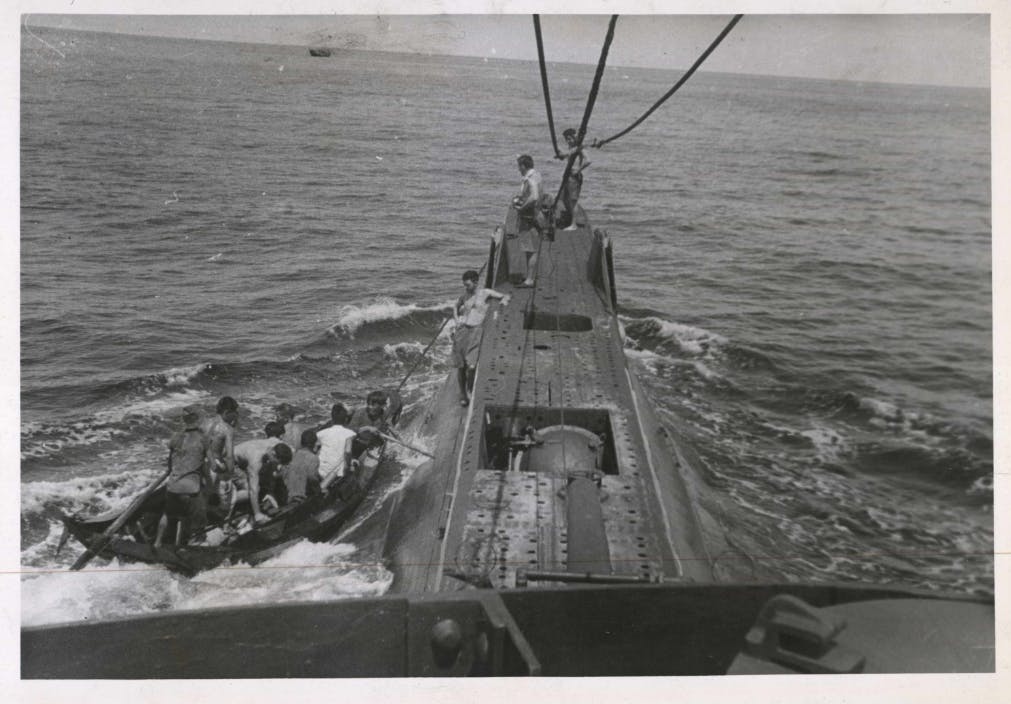 The important thing to note about these records is they will not only give your ancestor's service number, but also their rank within their corps. As ever, we recommend comparing sources - these records are particularly handy when used in conjunction with our British Navy Lists 1827-1945. You may be able to unlock more depth and detail to your ancestor's naval story.
This week, we've added two brand-new titles from Cheshire and Surrey, as well as updated 43 of our existing titles from all across the British Isles. Read on for a full list of everything that's new.
New titles:
Esher News and Mail, 1946, 1950-1951, 1955, 1958-1959, 1961, 1964-1965
Macclesfield Times, 1949
Updated titles:
Alderley & Wilmslow Advertiser, 1956, 1958, 1973
Bebington News, 1995, 1997
Birkenhead News, 1997
Birmingham Weekly Post, 1900
Blairgowrie Advertiser, 1995
Brentwood Gazette, 1997
Bristol Evening Post, 1963, 1970
Caterham Mirror, 1996
Chester Chronicle, 1923-1924, 1927-1928, 1933, 1935-1936, 1948, 1952, 1954-1955, 1957, 1962-1963
Chester Chronicle (Frodsham & Helsby edition), 1995-1996
Dorking and Leatherhead Advertiser, 1996
Ely Town Crier, 1994
Evening Despatch, 1905
Formby Times, 1996
Grimsby Daily Telegraph, 1998
Hinckley Times, 1915
Horley & Gatwick Mirror, 1996
Horncastle Target, 1995
Ilfracombe Chronicle, 1877
Irvine Herald, 1996
Kent & Sussex Courier, 1997
Leatherhead Advertiser, 1995-1996
Loughborough Echo, 1913
Manchester Evening News, 1900
North Wales Weekly News, 1996
Nottingham Evening Post, 1974-1976, 1978
Nottingham Guardian, 1956, 1961, 1963-1964, 1967, 1969-1971
Ormskirk Advertiser, 1997, 1999
Ripley Express, 1993
Royston and Buntingford Mercury, 1996
Ruislip & Northwood Gazette, 1996
Runcorn & Widnes Herald & Post, 1996
Runcorn Guardian, 1967, 1969, 1971
Scunthorpe Evening Telegraph, 1980, 1990, 1996-1997
Southport Visiter, 1996-1997
Staines Informer, 1996
Stanmore Observer, 1996-1997
Stockport Express Advertiser, 1994
Stockport Times, 1996-1997
Sunbury & Shepperton Herald, 1996
Sutton Coldfield Observer, 1997
Torbay Express and South Devon Echo, 1937
Uckfield Courier, 1997
If you haven't already, why not share your ancestor's military story with us?
What did your ancestor do during the First or Second World War? Were they a soldier? A pilot? A nurse? Share their story...

Posted by Findmypast on Friday, November 4, 2022
All you need to do is upload a video to the thread above, shining a spotlight on the journeys of your brave military ancestors. You could also be in with a chance of winning a 12-month Pro subscription.
Take a moment to honour their service with us and help us preserve these tales for generations to come.
More on this topic:
Share this article
About the author