Unearth stories from Norfolk and Wales this Findmypast Friday
5-6 minute read
By Daisy Goddard
25 August 2023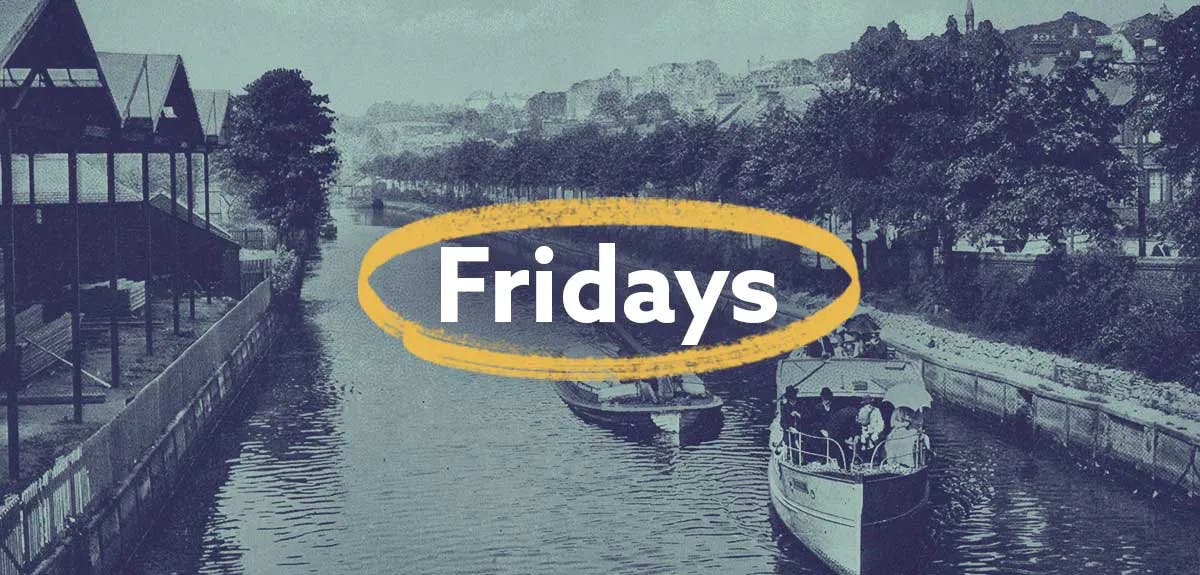 We've added over 40,000 parish records to Findmypast this week. With over 780,000 new pages added, our newspaper collection also hit an exciting milestone.
Calling everyone with English and Welsh roots - researching the lives of your ancestors just got easier, as we've bolstered our collection of parish records, from Anglesey to Radnorshire and beyond.
Read on for a full rundown of all that's been added.
This week's first new addition is 13,795 Norfolk parish records from select years between 1923 and 1998. Both original images and transcriptions are available for each record, so you can truly immerse yourself in the lives of your forebears by viewing the original documents.
If you've got 20th-century roots in this coastal county, your ancestor's name may just appear within these baptism, marriage, bann, and burial records.
Was your ancestor baptised in Norfolk in 1923? These 3,853 new records offer insight into baptism ceremonies that took place on the east coast of England a century ago. They are from various parishes across the county, from Diss to Downham Market.
From these records, you can expect to learn a name, birthdate, baptism date and both parents' names, as well as a parish and a diocese.
Take the record of Jack Reggie Bailey, for example.

From his baptism record, we learn that Jack was born on 15 June 1923, to parents Maud Alice and William Bailey. His father was a coal labourer. Jack was baptised at St Clement & St Edmund, Norwich, on 1 July 1923.
Next up, we have Norfolk Banns and Marriages, to which we've added 9,703 new records from the year 1939. If your great or 2x great-grandparents got married at the outbreak of World War 2, you may just find their names among this new release.
From our Norfolk marriage records, you can expect to learn both spouse's names, an age, birth years, residences, a marriage date, a parish, and a diocese, as well as the occupation of both spouses' fathers.

Banns, on the other hand, provide slightly different information. From a bann record, you'll glean details such as a name, spouse's name, sex, residence and parish, as well as the date of the first bann.
Like all of this week's Norfolk updates, these records come with both transcriptions and original images.
Taken in conjunction with the detail-rich 1939 Register, these new marriages and banns may be able to provide a vivid insight into what your Norfolk ancestors were doing at a crucial point in the nation's history.
Lastly, we've also made a small update to our Norfolk burials collection, with 239 records added from 1998. If your ancestor died in the east of England just before the milennium, their name may appear within this updated set of burial records.
You'll be able to learn a name, age, birth year, death year, burial date and parish from these records. Be sure to check the original images, to ensure you don't miss any extra information not included in the transcription.
This week's parish release isn't limited to England - we've also added over 25,000 Welsh records to our collection. From countries up and down Cymru, there are new baptisms and marriages to explore.
Wales Births and Baptisms
We've added a total of 15,428 Welsh baptism records this Findmypast Friday, which are all from 1923 and unique to Findmypast. These new additions come from 13 counties, with the largest updates for Glamorganshire (5,542 records added) and Monmouthshire (3,801 records added).
You'll be able to learn a name, birth date, baptism date, and place from these records, as well as both parents' names. Be sure to check the image for each record, as you may discover additional information like the father's occupation, residence, the name of the officiating minister, and even whether or not the child was illegitimate.
With such insightful details hidden within some of these records, who knows what you might uncover about your Welsh ancestors who lived 100 years ago...
Wales Banns and Marriages
Last but by no means least, we've also added 10,236 marriage and banns records from 13 Welsh counties. As with our new baptisms, the largest updates are for Monmouthshire (3,100 records added) and Glamorganshire (1,998 records added).
All from the year 1938, these transcriptions and images are unique to Findmypast.
The information found within this set varies between the different types of record.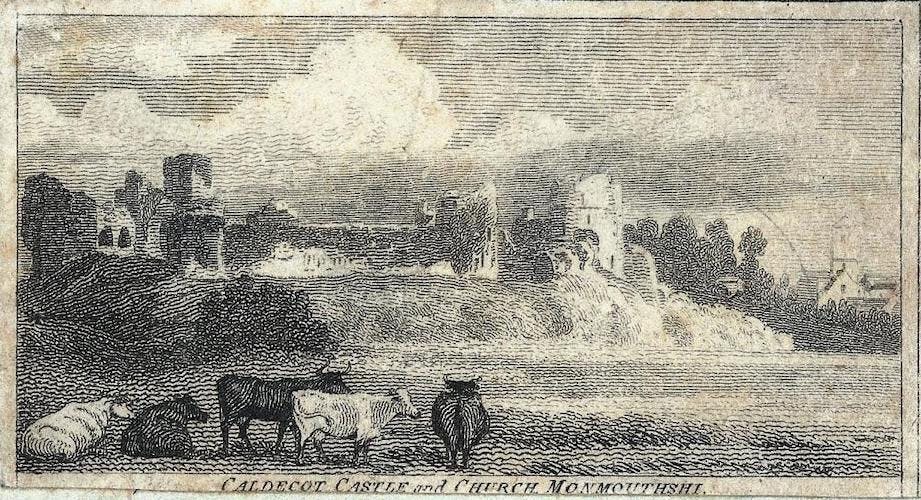 From banns, you can expect to learn both spouse's name, the banns date and year, the parish and the marriage year and place. You may also find the name of the officiating minister and the dates of the three banns within the original images.
Marriage records, on the other hand, will provide you with a name, birth year, spouse's name, fathers' information, both spouses' ages, and a parish.
Again, you may find additional information within the original image. This can include addresses, fathers' occupations, the officiating minister's name, and even the names of any witnesses.
We added 783,245 pages to our newspaper collection this week, taking our total page count up to a mind-boggling 70 million! With a brand-new title and five updated publications, there is so much to explore this Findmypast Friday.
Whether or not you've got roots in the English county of Lancashire, you won't want to miss out on this week's exciting new addition, the Farnworth Chronicle.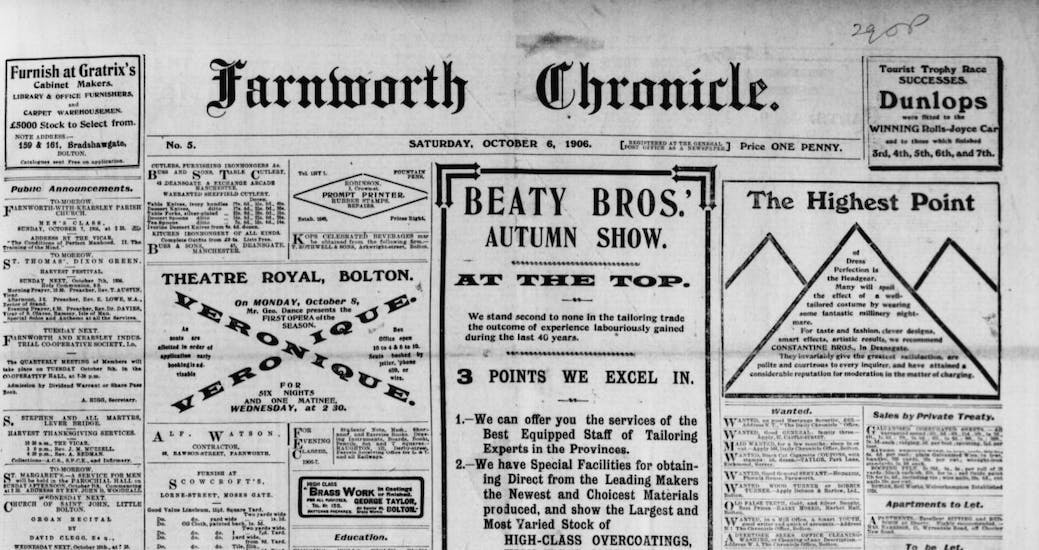 First published for the price of one penny in 1906, this lively Lancashire title contains 12 pages of news, with a Conservative political slant.
In addition to national and international news, local goings-on feature in the Farnworth Chronicle's pages, with a section entitled 'Whispers from the District'.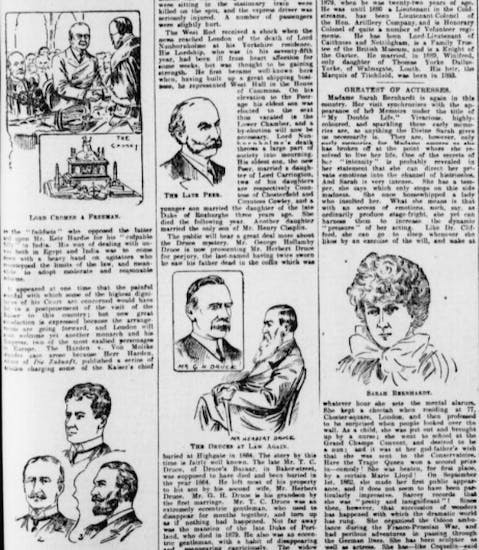 You'll also find vivid illustrations throughout this newspaper, with the 'Sketch-Book and 'Portrait Gallery' sections offering artists' impressions of local personalities, celebrities of the time, and significant events.
This week also saw extensive updates to five of our existing newspapers. We added intermittent years between 1949 and 1981 of the Suffolk and Essex Free Press, as well as 1987-1988 and 1990-1994 for community favourite, the Campbeltown Courier.
Here's a full rundown of all that we've added.
Have you made an interesting family history discovery? Whatever you've uncovered, we'd love to hear about it. You can now get in touch and tell us directly, using this handy form.
More on this topic:
Share this article
About the author