Discover this week's massive Manchester addition
4-5 minute read
By Daisy Goddard
27 October 2023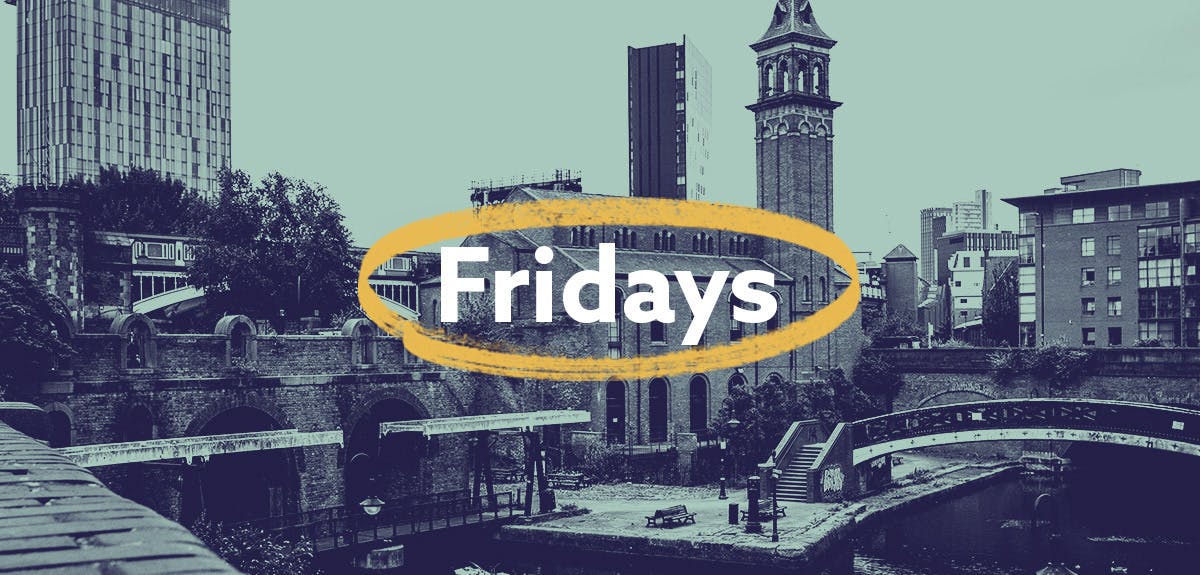 There are over 25 million new records for you to explore.
This Findmypast Friday, we're delighted to announce an exciting batch of updates.
We've added a huge new set of Greater Manchester Electoral Registers which takes our total number of Manchester records to 42 million. We've also updated our Greater London Burials, and added to our existing collection of Berkshire Baptisms.
But that's not all - a new title also joined our newspaper collection, with further updates to six existing publications.
If there are gaps in the Lancashire branches of your family tree, this massive new addition will likely be able to help you. This exclusive set contains 25,066,154 electoral register records from the city of Manchester, spanning the years 1820-1940.
It can be tricky to trace your ancestor's movements in between census years, and indeed in the 1930s and 1940s, for which there are no census records available. These electoral rolls are valuable because they may help you to do just that - locate where a person was living year after year.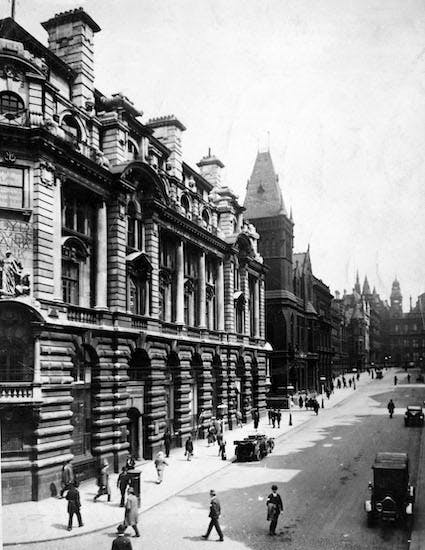 Perhaps your ancestors lived in the same house for decades, or maybe they moved up and down the country for work. Whatever your Manchester family's story looks like, this exclusive set will help you uncover it in more detail than ever.
This vast new collection contains both transcriptions and images. Each transcription typically contains a name, home address, township, ward, and record type - but be sure to consult the original image to ensure that you don't miss any additional information.
There are a few notable names to be found within this set. A little digging revealed Hugh Leslie Gibb - the father of the Bee Gees - on a register from 1938. As the transcription reveals, Hugh lived on Thomas Street in Stretford, Talbot North.

With full addresses included, these records are a vital source for house history. Given the gradual granting of voting rights over the course of the 19th and early 20th centuries, they also tell a compelling story about Britain's political sphere.
You'll even find the names of some women in these records before 1918 when the Representation of the People Act granted some women the vote. While women did not have the right to vote in parliamentary elections until 1918, many were permitted to participate in local government elections because they were landowners. The Representation of the People Act granted all women over the age of 30 who met the minimum property requirements the right to vote in all elections and abolished almost all property requirements for men.  It wasn't until 1928 that universal suffrage was awarded to all individuals aged 21 and older.
You can learn more about the context of these records from the information provided on the search page.
This Friday (27 October) at 4 pm (UK time), our in-house expert Mary McKee is joined on Friday Live by genealogist and historian Michala Hulme to discuss these Manchester electoral rolls. Be sure to tune in for a deep dive into this fascinating new set.
We've also updated our collection of Greater London burials this week, with 396,992 new records added, covering 1558-1901.
Each record in this set is a transcription of an original parish record. While the information included can vary widely, you may be able to glean details like a full name, age at death, birth and death year, burial date, occupation, denomination, address and parish.
These new additions are from areas across Greater London, including Southwark, Tooting, Newington, Streatham, Battersea, Camberwell, Kennington and Rotherhithe. For the full list of areas and parishes included, be sure to consult our updated parish list.
We also added to our Berkshire parish collection this week, with 231,375 new baptisms available for you to search.
Covering the years 1538 to 1923, these transcription-only records contain names, baptism dates, parents' names, residences, parishes and counties. Additional details included can vary, but you may be able to learn of the relationship (eg. son or daughter of), a father's occupation and a child's condition (e.g. age, if they are twins, foundlings, or illegitimate).
Take the record of Frederick Potts as an example.
From his record, we learn that he was baptised at St. Giles, Reading, on 8 April 1893. His father Thomas was a labourer and lived at 54 Edgehill Street. Born in 1893, Potts was awarded the Victoria Cross for his bravery during the Battle of Gallipoli in World War 1.
In addition to our 25 million new electoral records, we've also updated our newspaper collection this week, with 93,381 new pages added. There's a brand new title - the Middlesex & Surrey Gazette - to explore, as well as additions made to six existing publications.
First published in December 1877, the Middlesex & Surrey Gazette provided local news to the community of West London. Its eight pages were packed with reports from nearby areas such as Uxbirdge, Notting Hill and Hounslow.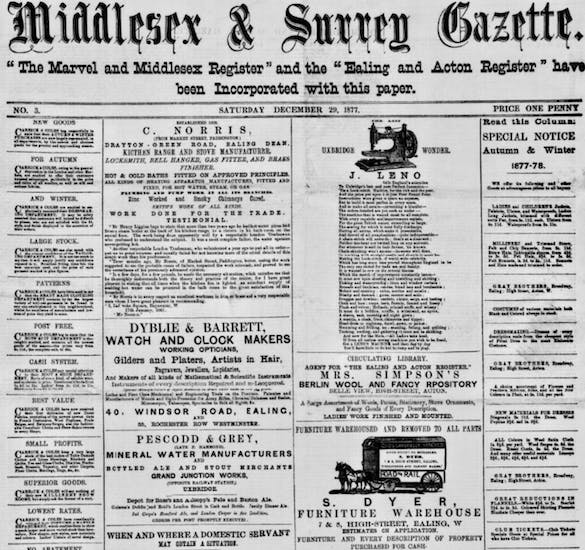 In addition to birth, marriage and death notices, it also published national and international news. You'll also find serialised fiction and specialist gardening and literary columns within its pages. If you've got ancestors from West London, browse this title for a vivid glimpse into what their lives were like in the late 19th century.
In addition to this new title, we've also updated some of the favourites in our collection. Over 35,000 pages have been added to the Scottish daily Edinburgh Evening News, while the Argyll-based Campbeltown Courier also grew by 13,000 pages.
Here's a full rundown of this week's new additions.
Belfast News-Letter, 1991
Campbeltown Courier, 1876-1879, 1893-1950
Derry Journal, 1975-1977, 1989
Edinburgh Evening News, 1986-1989, 1991
Lurgan Mail, 1989, 1993
South Wales Daily Post, 1989
Have you made a surprising family history discovery? Whatever you've uncovered about your past, we'd love to hear about it. You can now get in touch and tell us directly, using this handy form.
More on this topic:
Share this article
About the author