Fancy a lesson in local history? Discover school records and more this week
5-6 minute read
By Jessie O'Hara
6 May 2022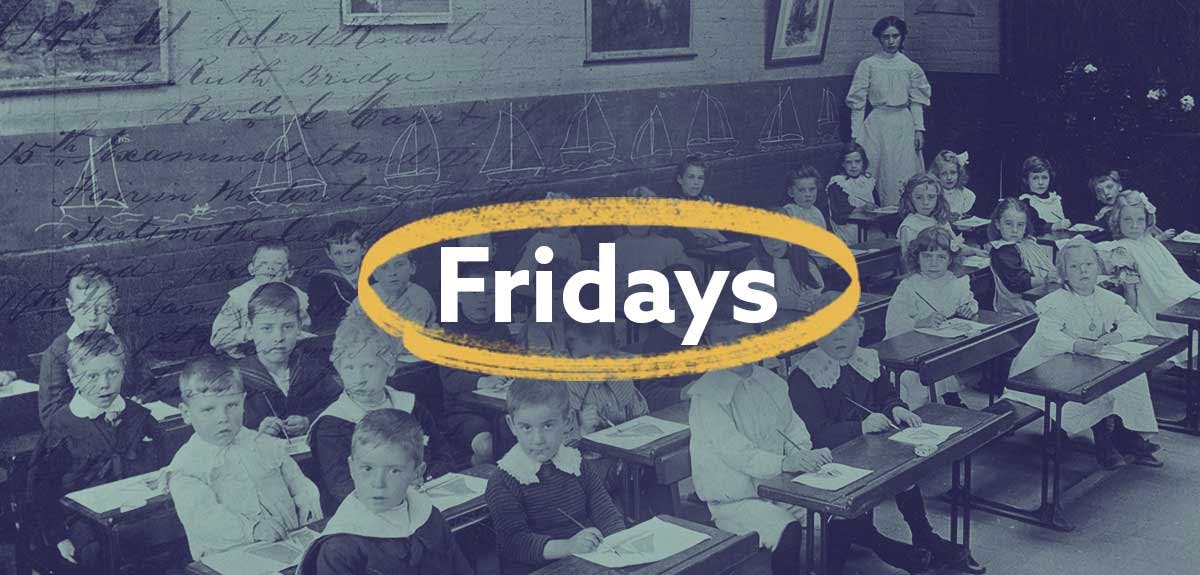 Delve into thousands of new records and millions of newspaper pages.
This week, we have significant additions to our National School Admissions Registers from the North of England, an entirely free-to-view photo collection, and a whole host of newspaper pages. Here's a rundown of everything that's new.
If you have ancestors in Halifax, Yorkshire, then make sure to check out these new additions to our school registers.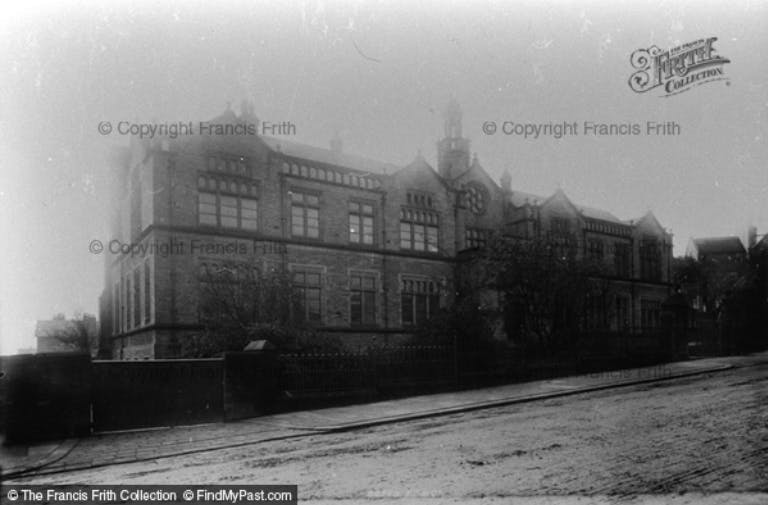 The four schools these records cover are Portland Road's Infant School between 1890-1904, Queens Road Boys Senior School 1904-1921, Queens Road Girls Senior School 1884-1921, and Queens Road Junior School 1896-1903, all in Halifax.
The transcripts of these records will contain information such as admission year, birth year, school name, and parents' names, meaning you could discover more than one generation from one record alone.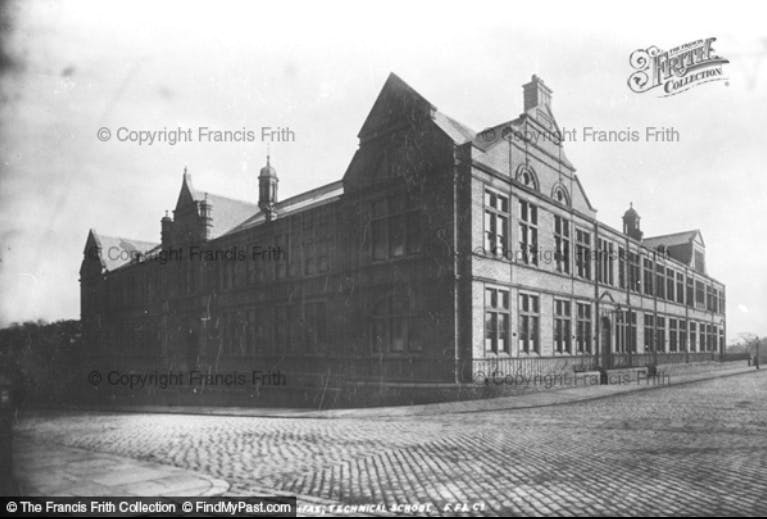 Of course, the real joy of school records doesn't come from the biographical information. It comes from piecing together a stronger, bolder picture of your ancestors' early lives. Discovering where they attended school five days a week (if they were good...), knowing the area they were from, or even exploring the local grounds can be an incredibly fulfilling experience for anyone researching their family history.
Remember the stunning Views of Ireland collection we released a couple of months ago? Well, this collection could be termed its little sister. Discover remarkable pictures of England and Wales within its pages, and even better, it's entirely free to view.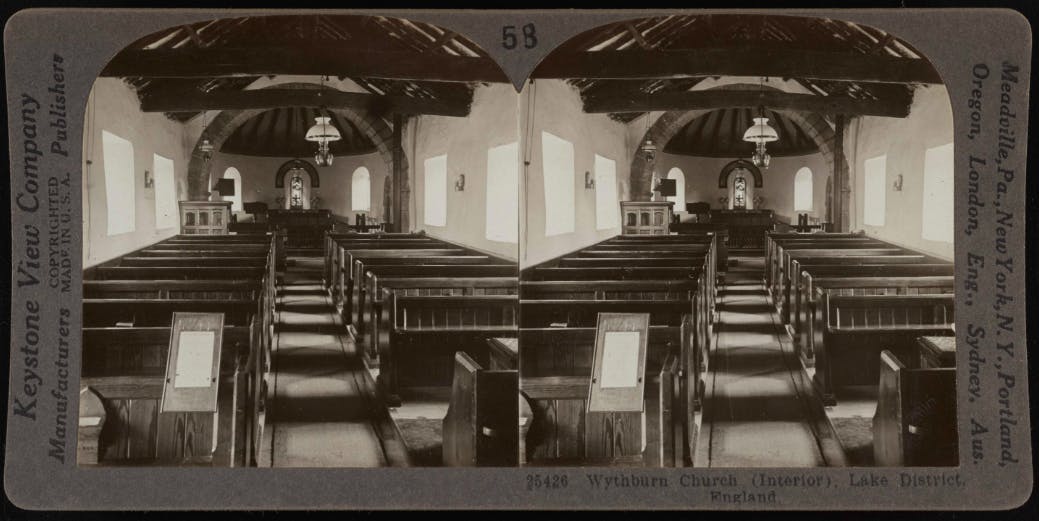 These photos cover both pre- and post- World War 1, with some military photos dotted throughout. Though they span across the country, the majority of them are from the Greater London area.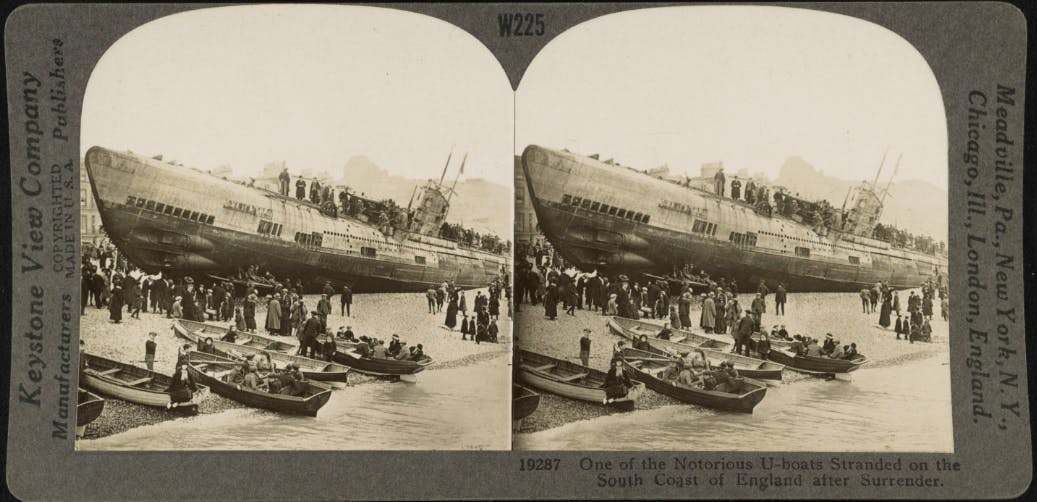 The rich detail of these photographs is often written alongside the photos themselves. Make sure to glance over it for more information on the history behind the picture.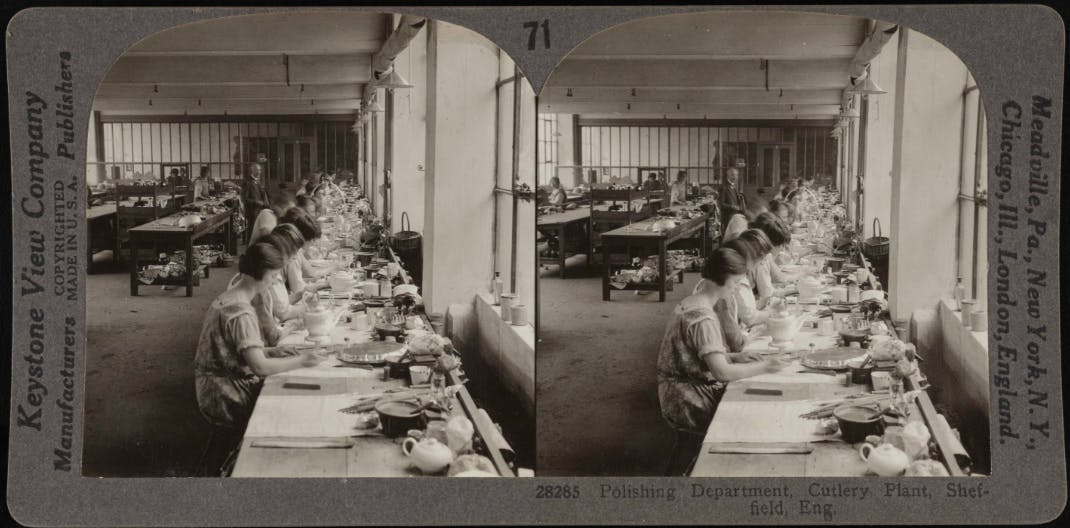 These pictures have been compiled from both the Library of Congress and the National Archives and Records Administration in the US. You'll find photos of historic architecture, working labourers, the armed forces, and landscapes of both rural and the more urban areas of England and Wales.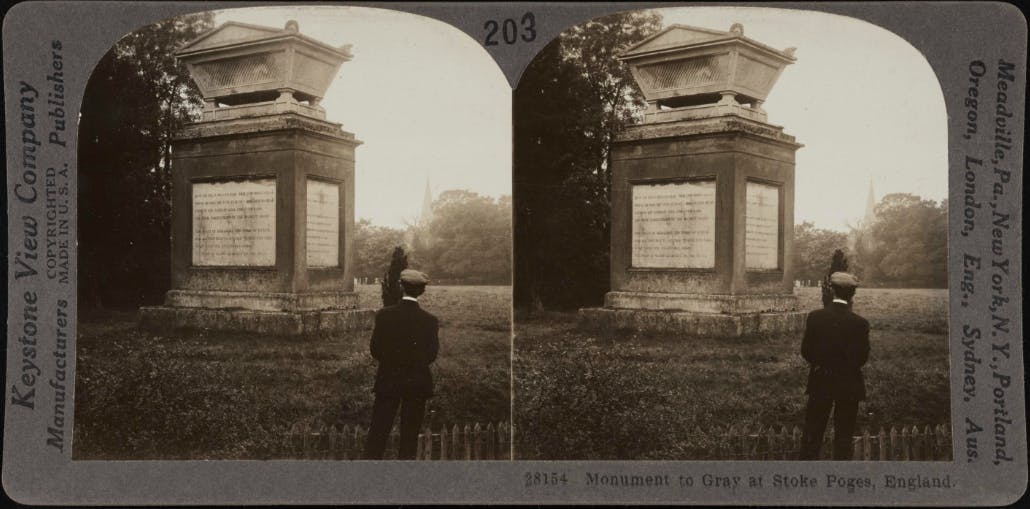 If you have a few moments (or hours) to spare, then make sure to flick through these pages and admire the beauty of England and Wales from a new perspective. If anything, photo collections like these tell the story of a nation through the struggles of war perhaps even better than written records can.
Remember three weeks ago, when we hit 50 million pages in our newspaper archive? Well, there's no stopping us. We've released an immense 1.8 million more pages this week, across 20 new and 148 updated titles. You'll find everything from local news and international relations to sports and tabloid gossip in these headlines. Scroll down for the full list of new and updated newspapers. If something catches your eye, just head to our archive and filter by title.
New titles:
Ashby Mail, 1993
Belper Express, 1989-1990
Burntwood Mercury, 1991-1992
Burntwood Post, 1991
Crediton Gazette, 1951
Ealing & Southall Informer, 1992
Great Barr Observer, 1991
Heartland Evening News, 1993
Ilkeston Express, 1990
Midweek Visiter (Southport), 1988, 1991
Nottingham and Midland Catholic News, 1908-1911, 1913-1934
Nottingham and Newark Mercury, 1827-1852
Oadby & Wigston Mail, 1990-1991
Peterborough Herald & Post, 1990
Prestatyn Weekly, 1908-1933
Ripley Express, 1989-1991
Royston and Buntingford Mercury, 1991-1992
Solihull News, 1990-1992
Stockton & Billingham Herald & Post, 1988, 1990-1991
Wallasey News and Wirral General Advertiser, 1910
Updated titles:
Aberdare Leader, 1950
Aberdeen Herald, 1876
Abergele & Pensarn Visitor, 1869, 1950, 1991
Accrington Observer and Times, 1987
Acton Gazette, 1951, 1981
Airdrie & Coatbridge Advertiser, 1993
Alcester Chronicle, 1912
Aldershot News, 1950-1951, 1976
Ashbourne News Telegraph, 1950, 1993-1994, 1996
Atherstone News and Herald, 1984-1985
Bacup Times and Rossendale Advertiser, 1876
Bedfordshire on Sunday, 1980-1982
Bedworth Echo, 1991, 1994, 1996
Beverley Guardian, 1894
Billingham & Norton Advertiser, 1990, 1992
Birkenhead & Cheshire Advertiser, 1951
Birkenhead News, 1950-1951, 1989-1990
Birmingham Daily Gazette, 1874
Birmingham Daily Post, 1950, 1952, 1993-1995
Birmingham Mail, 1872, 1874, 1880, 1951, 1995
Birmingham Weekly Mercury, 1897, 1950, 1988
Birmingham Weekly Post, 1950
Bootle Times, 1950
Bracknell Times, 1994
Bradford Daily Telegraph, 1910, 1912
Brentwood Gazette, 1991-1992
Bristol Evening Post, 1951
Bromley & District Times, 1911
Buckinghamshire Examiner, 1979
Burton Daily Mail, 1898, 1976, 1993-1995
Burton Trader, 1992
Bury Free Press, 1972-1973
Caernarvon & Denbigh Herald, 1990, 1992
Cambridge Daily News, 1912, 1993
Cambridge Weekly News, 1991-1992
Cannock Chase Post, 1989-1991
Carmarthen Journal, 1950-1951, 1995-1996
Caterham Mirror, 1950-1951
Central Somerset Gazette, 1991
Chatham News, 1950-1951, 1990-1991
Chatham Standard, 1950, 1989, 1992
Cheddar Valley Gazette, 1991
Chelsea News and General Advertiser, 1989-1990, 1992
Cheltenham News, 1992
Chester Chronicle, 1950-1951, 1994, 1996
Clevedon Mercury, 1876-1877, 1951, 1990-1992
Cornish Guardian, 1945, 1950
Coventry Evening Telegraph, 1986
Crewe Chronicle, 1978, 1987
Crosby Herald, 1950-1951, 1991
Daily Herald, 1919
Daily Record, 1993
Dorking and Leatherhead Advertiser, 1989
Dover Express, 1990-1992
East Grinstead Observer, 1950, 1981, 1992
East Kent Gazette, 1991
Ellesmere Port Pioneer, 1950
Evening Despatch, 1912
Express and Echo, 1872, 1879
Faversham Times and Mercury and North-East Kent Journal, 1988-1990
Folkestone Express, Sandgate, Shorncliffe & Hythe Advertiser, 1895-1896, 1899, 1902, 1914
Folkestone, Hythe, Sandgate & Cheriton Herald, 1992
Frome Journal, 1990
Fulham Chronicle, 1996
Glamorgan Gazette, 1951-1953
Gloucester Journal, 1990
Hamilton Advertiser, 1876, 1879, 1882, 1885-1888, 1910-1913, 1919-1920
Harlow Star, 1991
Harrow Gazette, 1876
Harrow Informer, 1990-1991
Herald Cymraeg, 1935
Hertford Mercury and Reformer, 1872, 1950, 1980
Herts and Essex Observer, 1994-1995
Hinckley Herald & Journal, 1990, 1992
Hounslow & Chiswick Informer, 1989, 1992
Huddersfield and Holmfirth Examiner, 1950, 1952
Huddersfield Daily Examiner, 1877, 1898, 1950, 1952
Huntingdon Town Crier, 1992, 1994
Kensington News and West London Times, 1949, 1963
Kent & Sussex Courier, 1980-1981
Leek Post & Times and Cheadle News & Times and Moorland Advertiser, 1990-1992
Liverpool Daily Post, 1880, 1898, 1950
Long Eaton Advertiser, 1991, 1996
Loughborough Echo, 1950, 1988
Marylebone Mercury, 1993-1994
Middlesex County Times, 1877, 1908-1909, 1938, 1945-1946, 1948, 1951, 1981
Nantwich Chronicle, 1981
Newcastle Chronicle, 1872, 1897
Newcastle Daily Chronicle, 1862
Newcastle Journal, 1897
North Star (Darlington), 1898-1899, 1911
North Wales Weekly News, 1990
Northern Echo, 1912
Nottingham Journal, 1821, 1823, 1871
Nottingham Recorder, 1984-1985, 1988
Ormskirk Advertiser, 1987-1989, 1991
Paddington Mercury, 1951
Peterborough Advertiser, 1861
Plymouth Extra, 1990-1991
Pontypridd Observer, 1951-1958, 1963, 1991
Preston Herald, 1861
Retford, Gainsborough & Worksop Times, 1908, 1979, 1994, 1996
Richmond Informer, 1993-1995
Rossendale Free Press, 1990-1992
Ruislip & Northwood Gazette, 1991-1992
Salford Advertiser, 1989, 1991, 1993
Scarborough Mercury, 1855, 1863
Scunthorpe Evening Telegraph, 1952
Sevenoaks Chronicle and Kentish Advertiser, 1952
Sheerness Times Guardian, 1896
Shepton Mallet Journal, 1873, 1912
Somerset County Gazette, 1889
Soulby's Ulverston Advertiser and General Intelligencer, 1914
Southall Gazette, 1996
Southport Visiter, 1990, 1992
Staffordshire Newsletter, 1989-1990, 1992, 1996
Staines Informer, 1992
Stapleford & Sandiacre News, 1988, 1992, 1995-1996
Stockport Advertiser and Guardian, 1873, 1911
Stockport County Express, 1925
Stockport Express Advertiser, 1989
Strathearn Herald, 1991
Sunbury & Shepperton Herald, 1989-1990
Surrey Advertiser, 1950
Surrey Comet, 1877
Surrey Herald, 1991
Surrey-Hants Star, 1991
Sutton Coldfield News, 1901, 1903, 1912, 1950, 1991
Tamworth Herald, 1879, 1987, 1990-1991, 1993-1994
The People, 1992-1995
Thetford & Watton Times, 1893
Torbay Express and South Devon Echo, 1952-1953
Uttoxeter New Era, 1876
Uttoxeter Newsletter, 1990-1991
Uxbridge Informer, 1989-1991
Walsall Observer, 1949
Walton & Weybridge Informer, 1991
Wembley Leader, 1989, 1991
West Lothian Courier, 1873, 1879, 1882, 1885, 1888, 1891, 1986, 1990, 1992
West Surrey Times, 1879, 1888, 1911
Western Gazette, 1987
Westminster & Pimlico News, 1993, 1996
Whitstable Times and Herne Bay Herald, 1991
Wilts and Gloucestershire Standard, 1875
Winsford Chronicle, 1987, 1992, 1994-1995
Wokingham Times, 1991-1992
Worcester Journal, 1871, 1893
Yorkshire Evening Press, 1910
More on this topic:
Share this article
About the author