Discover Scottish stories and so much more
4-5 minute read
By Daisy Goddard
19 May 2023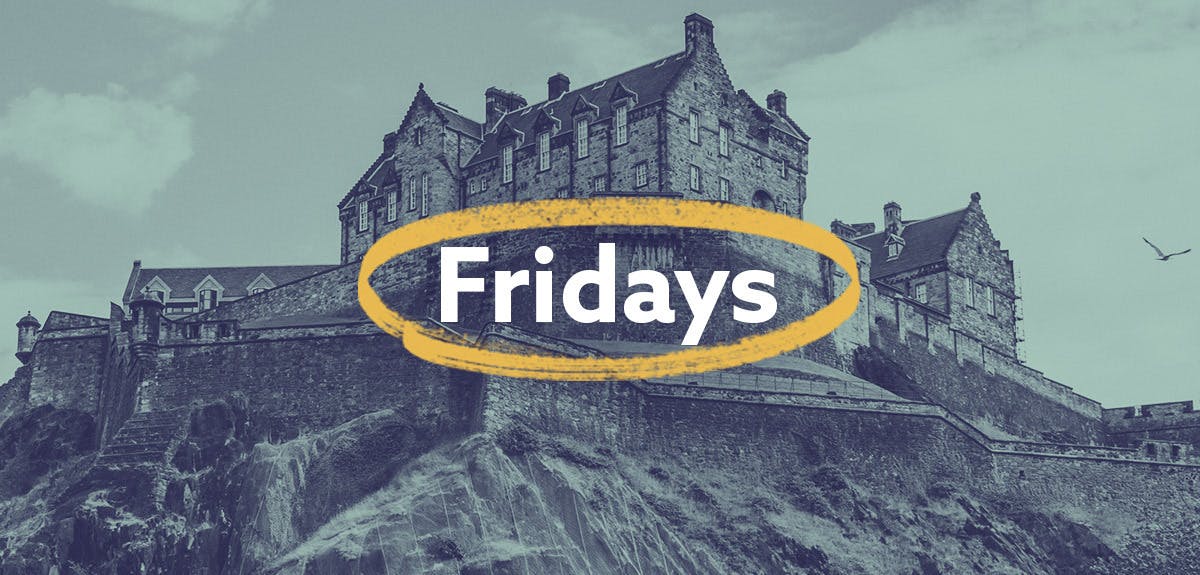 From North East Scotland to South Africa, this week sees updates across the board.
Calling everyone with Scottish ancestors - this week, we've added records from the small county of Nairnshire and updated our Scottish Registers & Records, so it's easier than ever to build those Scottish branches of your family tree.
We've also added almost 20,000 military records for the Anglo-Boer War and over 89,000 newspaper pages.
This week, we added an all-new set that contains over 4,000 transcriptions from the north east of Scotland. If you've got family from Nairnshire, you may just be able to find some familiar names.
These records cover the parishes of Nairn, Auldearn, Ardclach, Cawdor and Croy & Dalcross.
As these transcriptions were taken from multiple sources, the information you can expect to find will vary. Usually, you'll be able to find a name, year, and place, as well as the publication title. In some cases, additional details are included.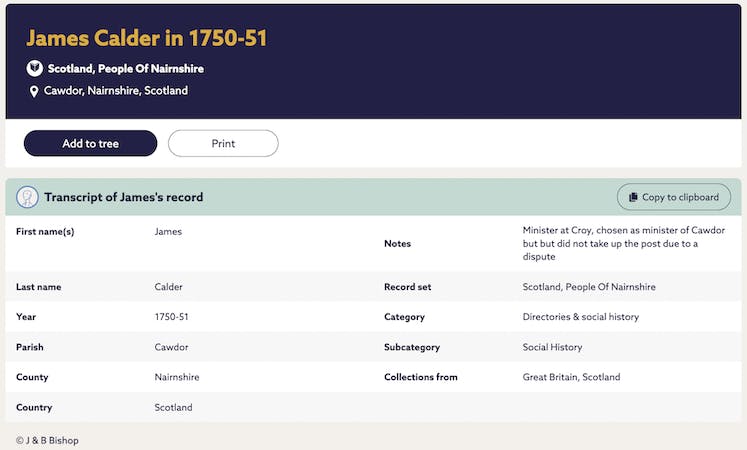 Take the above as an example. This record, which is from the parish of Cawdor in 1750-51, tells us that a James Calder was a Minister at Croy. As the notes tell us, he was chosen as the minister of Cawdor, but 'did not take up the post due to a dispute'.
You may wish to take this snippet of information and use our newspaper collection to fill in the blanks. What was the dispute that James Calder became embroiled in?
From Poor Law lists to employment information, these records draw on a wide range of sources to deliver fascinating snapshots of social history.
To accompany our new Nairnshire records, we've added five publications to this set, which take the form of PDF files. Covering the years 1290 to 1850, they provide historical information that will help you to put your discoveries into context.
One notable title is Land and People of Nairnshire, by Bruce B. Bishop, which lists key information about Nairnshire's residents, and may just help you to connect the dots of your research.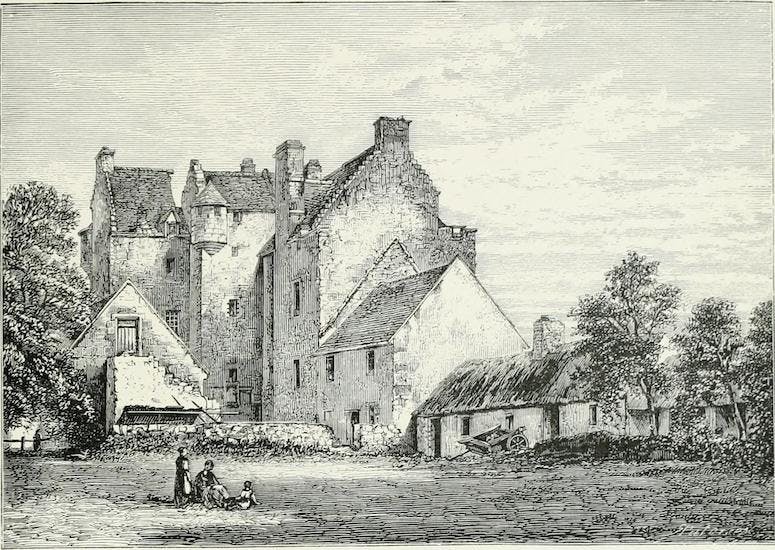 This Findmypast Friday, we added 19,117 records to our Anglo-Boer War collection, covering the full duration of the war (1899 until 1902).
This set, which now contains over 383,000 names, was extracted from over 500 unique sources. It can help you to uncover rich details about your ancestors that served, from the unit they fought with to the medals they were awarded.
Also included is a revised list of 59,000 casualty records, many of which cannot be found elsewhere.
A little digging revealed a few notable names among these records.
Perhaps the most well-known is Winston Churchill, who was a war correspondent for the Morning Post in South Africa long before taking on the role of British PM in 1940.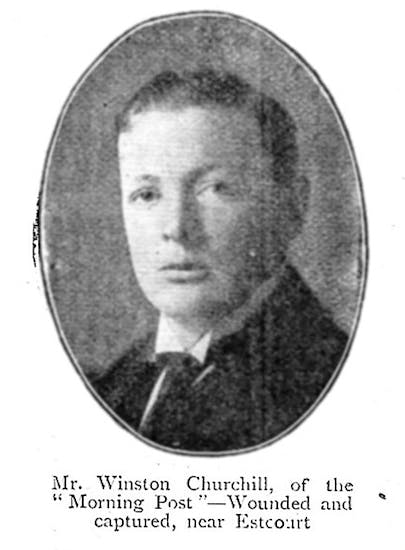 His record reveals that he was taken prisoner at Blaauwkrantz Farm in Estcourt on 15 November 1899. You can explore the full record for yourself here.
Arthur Conan Doyle, the creator of Sherlock Holmes, is also listed within this set. He was awarded a Queen's South Africa clasp, in recognition of his work as a surgeon at Langman's hospital during the war.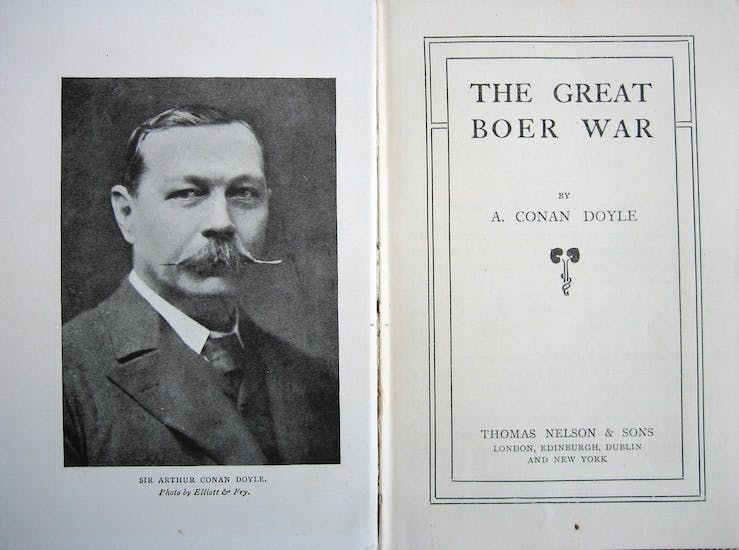 After the war, Conan Doyle was clearly shaped by his experiences - he went on to write a history of the Anglo-Boer War, as well as a pamphlet exploring its complex causes.
From casualties to the names on war memorials, there is so much fascinating information to be learned from these records. Over 400,000 soldiers fought in the Anglo-Boer War, including many from Canada, Australia and New Zealand as well as Britain. If you suspect that your ancestor may have been one of those that put their lives on the line, explore this collection to find out.
We've bolstered our newspaper collection this week, adding an impressive 89,176 pages. There are six brand new titles to explore, and a further six that have been extensively updated.
Scottish stories are easier to discover than ever, as we've added two all-new titles from Scotland: the weekly Morayshire Advertiser (1858-1864) and Rothesay-based publication The Buteman (1875, 1882, 1884, 1887-1889, 1892).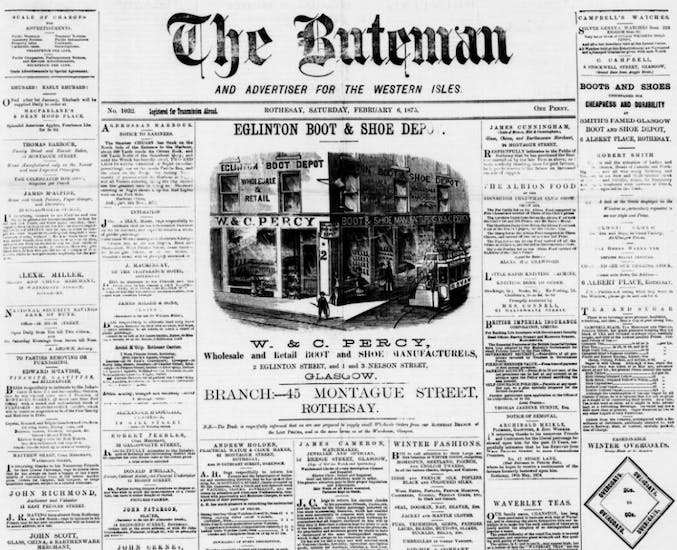 Both offer a combination of local and national news, containing everything from birth announcements to political opinion pieces. They provide a fascinating insight into the daily lives of our 19th-century Scottish forebears.
We've also added four new English titles, including the Loftus Advertiser, which is a North Yorkshire newspaper that was first published in 1876. Alongside news and current affairs, the Loftus Advertiser printed serialised fiction and a column on 'American Items'.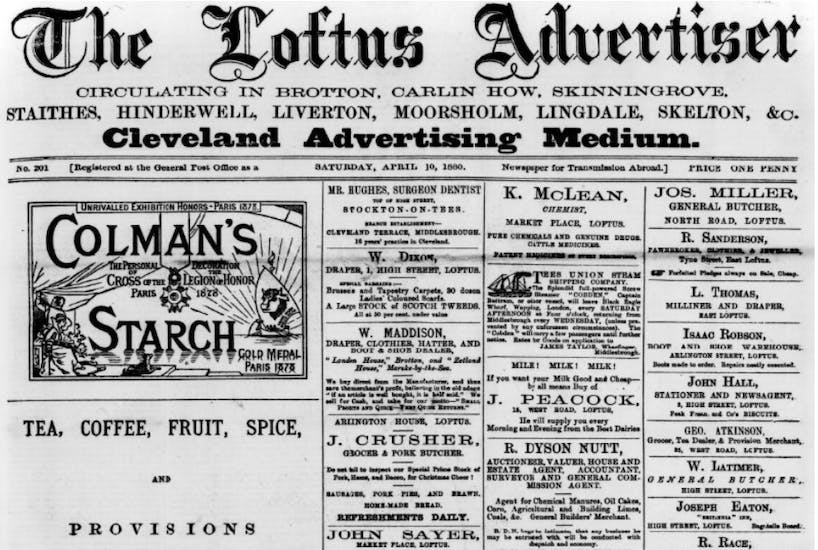 Here is a full list of all that's been added.
Have you made an exciting family history discovery? If so, we'd love to hear about it. You can now share your story with us directly, using this form.
More on this topic:
Share this article
About the author