Using the 1921 Census to uncover hidden family stories
5-6 minute read
By Ellie Ayton
12 April 2022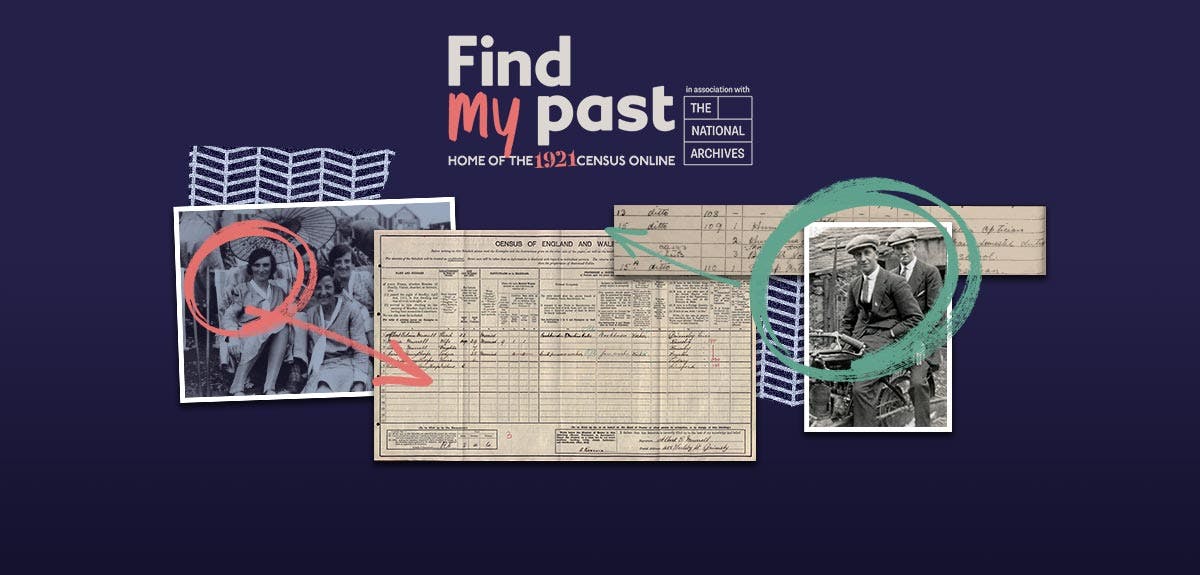 Since the highly anticipated release of the 1921 Census of England and Wales, exclusively online at Findmypast, our community have been busy uncovering secrets and breaking decade-long brick walls. Here are their stories.
Real-life discoveries remind us of the power of family history, and the passion of our wonderful community. These deeply personal, extraordinary stories remind us of who we are, and go beyond names on a family tree. They can change the way we see our ancestors, and even how we see ourselves.
Could your family have a one-hundred-year-old secret? Or, perhaps who your grandparents were living with in 1921 could remind you of what wonderful people they were. Maybe the strength of the human spirit and kindness is something that transcends time.
The 1921 Census of England and Wales can reveal where your ancestor was, what they were doing and who they were doing it with in the summer of 1921. We asked our wonderful community members to share their most exciting finds, and they did not disappoint.
Community member Rosie opened a door to the past with the 1921 Census. 
The story goes that once upon a time, Rosie's married grandfather Albert had a daughter with another woman, Maria. While they were living together on the 1911 Census, there was no father listed on Annie's birth certificate. 

Rosie hoped the 1921 Census could unlock more clues. Did her grandfather have an affair? Was Annie born out of wedlock?
She wasn't sure what happened to Maria and Annie, as by the 1939 Register, Albert was living with his 'third' wife Mabel, Rosie's grandmother. As Albert was known to tell a white lie or two about his age and name, Rosie was sure to keep her search broad.
She spotted Albert, 36 years young and single, as Edwin Murrell, living in Birmingham and working for the same company her grandmother worked at. He was boarding at the home of Frederick Claude Cooper, at 5 Monument Road.
Annie, on the other hand, was living in Leeds with her aunt, grandmother and future husband, James. She was still using her father's surname. This was the clue Rosie needed.

This helped Rosie locate the death certificate for Maria, who died in 1924. As the informant, Annie clearly gave Maria's marital status as 'spinster'.
"
'Thank you to all the Findmypast team for bringing the 1921 Census online. Aside from the above, it's just been really nice to see my late mum, born 1920, on a census with family.'
"
Thanks to the 1921 Census, a century-old-mystery has been solved. And who knows: there could be descendants of Annie and her husband, James William Day, waiting to make the same incredible discovery.
Wendy was keen to find out more about her grandfather and debunk some family myths.
Even though she wasn't hopeful, the 1921 Census opened up a whole world of detail.
A missing piece of the puzzle
Janet's mother Maisie was born in 1917. Maisie's mother was Mabel, a servant in the household of John David Hannam, a commercial traveller. Back in 1920, Maisie had been adopted informally, with John as a signed witness.
Janet already knew of the family who adopted her mother. She found the widowed, 79-year-old Henry Willetts in the 1921 Census, at 10 Highgate Place, Birmingham. Also in the household were his single daughters, Annie and Henrietta, plus young Maisie, whose name was simply Lily, parent's 'NK' – 'not known'.
For Janet, the 1921 Census really highlighted the circumstances of her mother's adoption.
But even more intriguing was the note included on John David Hannam's return. Mabel was still working for him on 19 June 1921.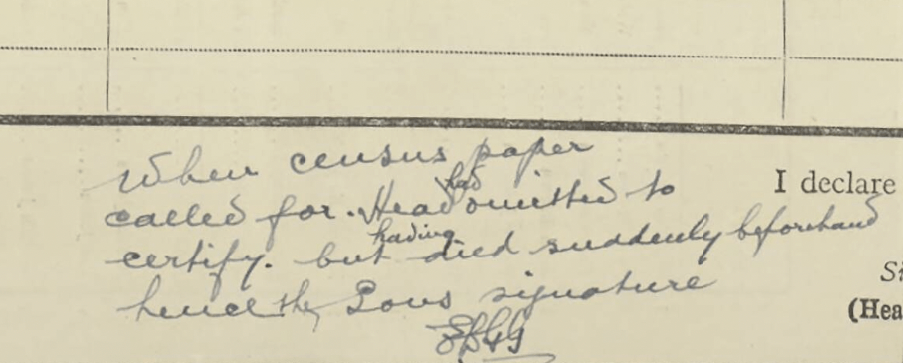 John filled out the return, but he didn't sign it. Tragically, John died that very day, as we can see from this note left on the family's census return.
Jeni often wondered why her father, born in 1912, wasn't baptised until 1918 with his brother. It turned out there was more to this tale.
Jeni's father was born in 1912, but wasn't baptised until 1918, along with his brother. After some searching, she found this brother was, in fact, adopted. And thus began a search to uncover the true identity of Cecil Jack Sharp Stone.
Jeni already knew that Cecil was the child of a single mother, and that when Cecil got married, he was going by the name Cecil Wright.
Jeni opened the record for her grandparents, and there was her uncle, listed as 3 years old and adopted. It confirmed Jeni had purchased the correct birth certificate. On the Census, Stanley notes that he doesn't know if Cecil's parents are dead or alive.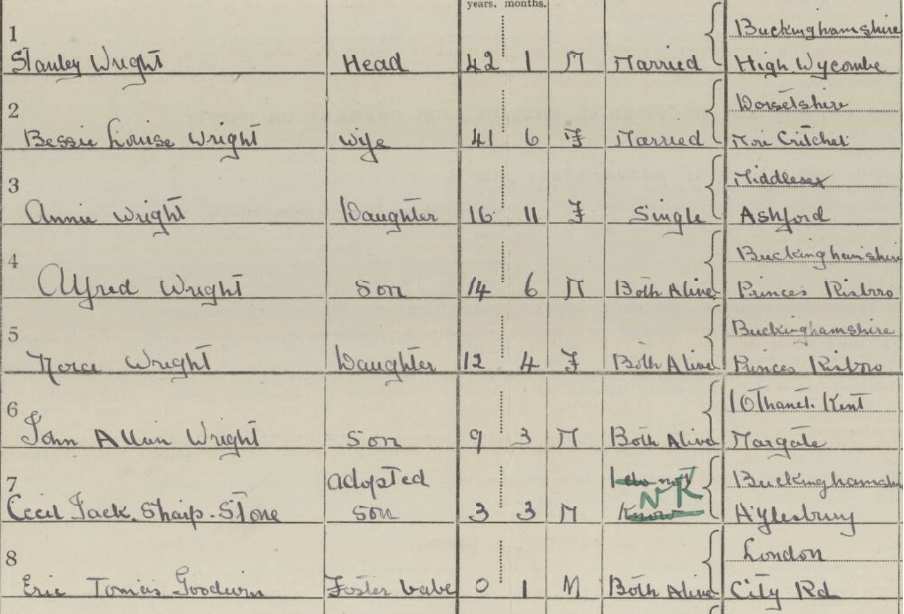 Jeni was delighted to learn that her grandmother, Bessie, was a foster mother. She was also fostering a 1-month-old baby, Eric Thomas Goodwin, in 1921. A wonderful discovery for Jeni, and a memory to cherish.
Lynn discovered a story that warmed her heart and reminded her of what good people her grandparents were.
A quick search of the 1921 Census revealed that Thomas William and Margaret Maria Kemp adopted one of Maria's nephews. Walter Money's parents were recorded as 'both dead. He was only 14 years old at the time.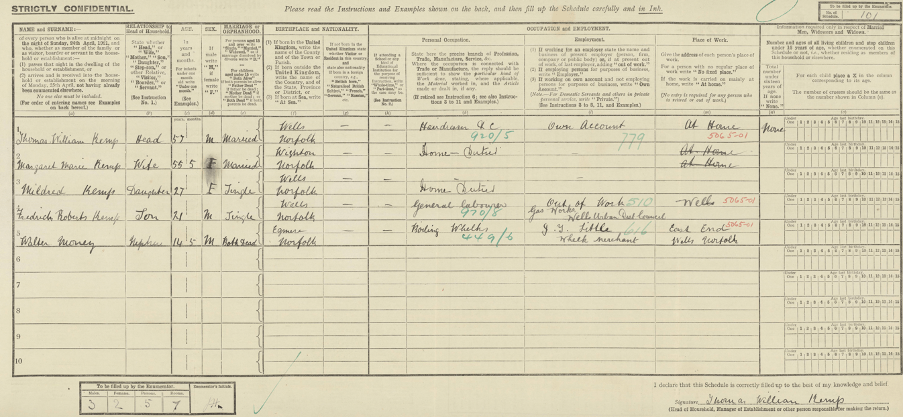 So, Lynn got to work to uncover the rest of the tale.
She ordered the death certificate of Walter's mother, Eliza (Margaret's sister), which revealed she'd died in 1912 of 'pulmonary tuberculosis, premature parturition and shock'. Walter's father Edward also died in 1912. The next thing on Lynn's to-do list is to order his death certificate too.
Even at 14, Walter was working, boiling whelks for John Thomas Little. After a spot of further detective work, Lynn discovered Mr Little was Thomas' brother-in-law. So, Walter was not only adopted, but given a job as well.
Lynn was delighted to learn that Walter stayed in close contact with the family, living in the same area, and even on the same road.
While searching for her 2x great-grandmother, Mandy uncovered a heart-warming tale that made her rethink what she knew about her ancestor.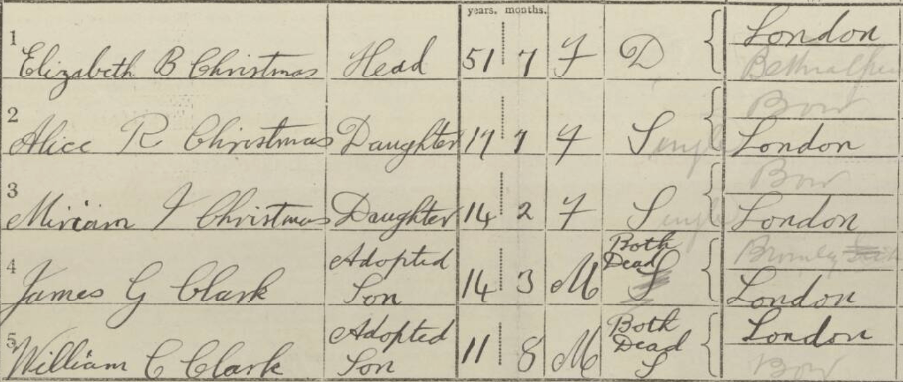 It proved the family story about Mary Elizabeth Christmas' divorce, but the record also yielded some surprises: two adopted sons. Her ex-husband, James William Christmas, was a boarder in a nearby household, still describing himself as married.
Mandy quickly got to work, desperate to uncover more about the mystery boys.
It turns out James and William's mother had died in 1910, leaving their father to raise them alone. But when the First World War erupted, the father left the boys in the care of Mary, and went to fight.
Did the 1921 Census help you get to know your ancestor better? We always love to hear about your genealogy gems. Where will your past take you?
More on this topic:
Share this article
About the author