How travel can connect you to your family history
4-5 minute read
By Guest Author
2 May 2023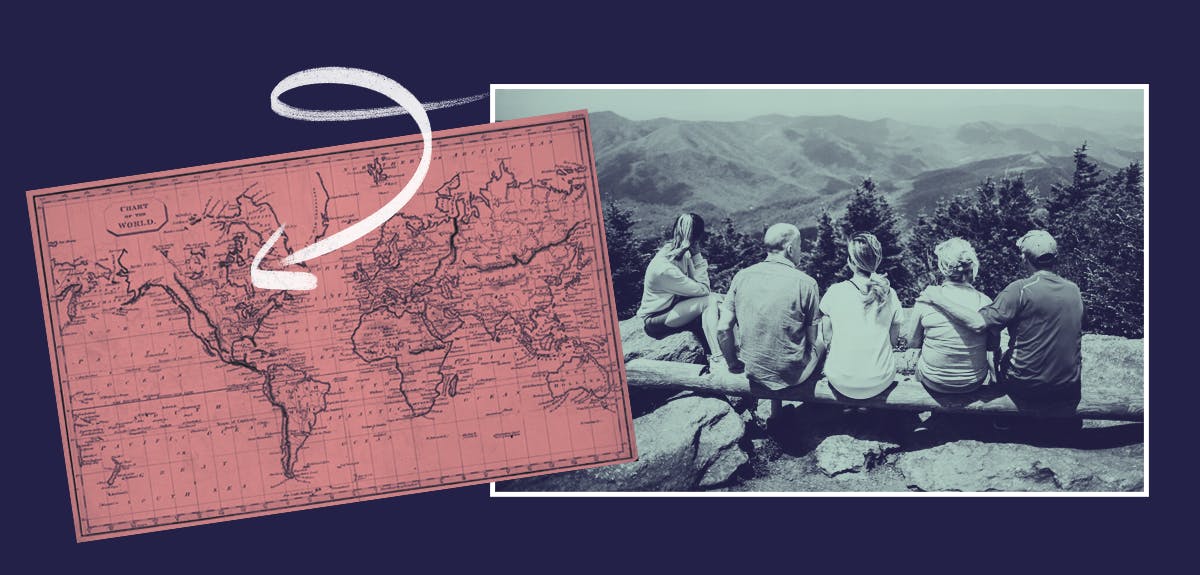 You're not alone in wondering where you came from and who came before you. Humans have always been curious about history, but with modern advancements in technology and accessibility, we can now physically trace our family history around the world.
A growing travel trend has seen more people planning trips inspired by their family tree, hoping to connect to their family legacies and cultural heritage. Just as our ancestors once embarked on journeys from their homelands, travellers are now planning their own pilgrimages to retrace these steps.
Find your family's epic journeys
Search millions of online passenger lists, passport applications and more.
Whether you want to learn about your culture, honour your family members, or understand your unique place in history, here is how travel can help you forge a connection to your family history.
You can explore your ancestral homeland
Making a trip to the 'old country' can be an incredible way to connect with your family history. And there are many ways to do it. If you've taken a DNA test, you can plan a trip based on the results, and explore new countries or regions. Many travellers do further research and uncover the town or village where their relatives originated. Once you're there, you can take a deeper dive into your family history by looking at the local parish registers, archives, cemeteries, and historical residences. You may even meet some locals who are related to you or can share more enlightening stories about your family. These trips are an invaluable way to expand on your genealogy research, fill in the cultural gaps, and uncover information that wasn't written down.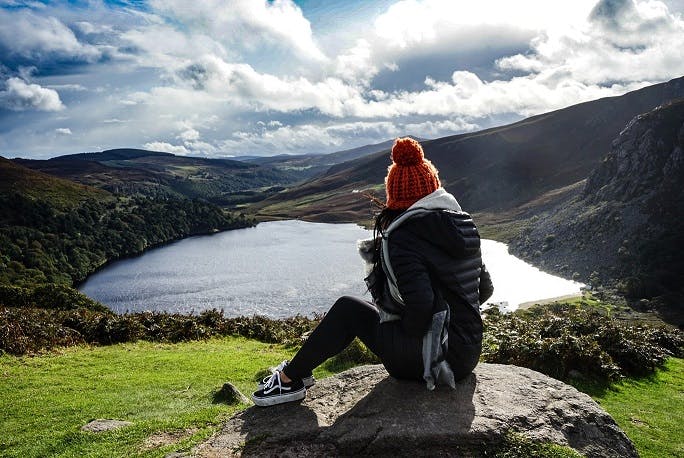 As you walk the same paths as your family, get insights into their culture and lifestyle, and taste their traditional dishes, you'll get a real picture of what their lives were like. You'll not only deepen your understanding of your family's experiences but form a stronger connection to your own cultural heritage. Many travellers also talk about feeling 'fernweh', or farsickness - a longing for a place you've never been. When they visit their ancestral homeland, they feel a closeness to the place that comes from deep within their DNA.
You can trace your family's path
You may have heard the saying that travel is about the journey rather than the destination - that's especially true for heritage travellers. Many people connect to their roots by tracing their family's routes around the world. You can walk in your forebearer's footsteps in leaving the old country or arriving in the new one and start to piece together why they left their homeland.
For example, you can trace your British family's immigration to Australia, or your Italian relative's resettlement to the Americas. You could also trace your Irish family's journey from Ireland to the United States. Trafalgar's Amazing Ireland tour takes you to the Ulster American Folk Park in Omagh and the Dunbrody Famine Ship to learn the stories of Irish emigrants over three centuries. If you have British heritage, you can trace the path of the Pilgrim Fathers who set sail from Plymouth to the unknown New World on Trafalgar's Best of Britain tour. You'll even sit down to lunch with the Dyer family in Somerset, learn the stories of the old farming families in the area, and see the ancient manor mentioned in the Domesday book of 1085.
These trips are often very poignant experiences, and you'll gain extraordinary new perspectives on your family's history and experiences. 
You can dig deeper into your family history
Wherever you travel, you get the chance to dive into new museums, libraries, archives, parishes, churches, and historic societies. These can all hold significant information about your personal family history. You can find anything from birth records to marriage certificates to headstones and inscriptions.
For example, the National Archives in Washington DC have fantastic resources such as census and immigration records, plus genealogy workshops. You could also visit the Ellis Island National Museum of Immigration, to see where your relatives may have first arrived in the United States. You can also find plenty of emigration museums in Europe which tell the powerful stories of emigrants who left their homelands to find a better life or to flee persecution. In Dublin, you can visit the interactive Irish Emigrant Museum and Irish Family History Centre, or check out the ​​National Museum of Italian Emigration in Rome. if you have German heritage, don't miss the BallinStadt Emigration Museum in Hamburg.
How a guided tour can help you connect with your family history
If you want to explore your ancestral homeland, a guided tour can be a great way to go. You'll get to experience the history and culture of your family through the eyes of a local. You can even get a personalised tour experience with a guide who can help you trace your family history.
When you travel with Trafalgar, you'll have access to an expert Travel Director who will help you get immersed in the history and culture of your region, and point you towards all the best museums and archives to further your research. You'll meet Local Specialists along the way who can give you insights into your cultural heritage and show you how your family really lived.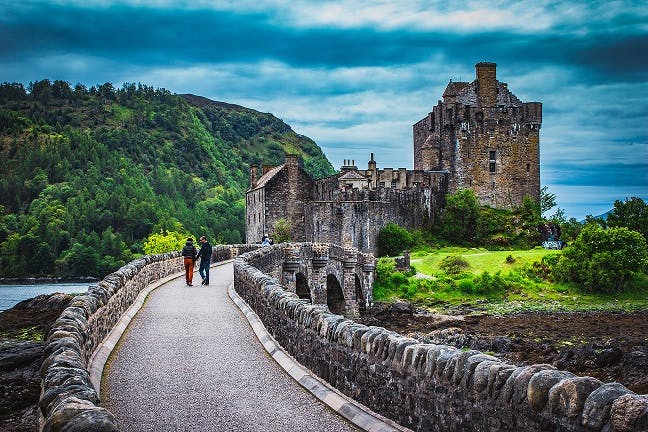 You'll also meet locals and share stories and traditional meals with them inside their homes with their Be My Guest experiences. Connect with local Italian families like the Callistri family and trace the path of pilgrims to Assisi on Trafalgar's Italy Bellissimo tour. Visit a fifth-generation-owned family farm in Bled in Slovenia and join a Local Specialist to uncover the history of Pula on the Best of Croatia and Slovenia tour. Or see the remnants of the Ancient Greeks in Athens and Olympia, and join the Karambellas family on their olive and wine farm on the Secrets of Greece including Corfu tour.
As you explore the world in search of your heritage, you never know where you'll find the pieces of your story. It's all part of the exciting and moving adventure that is tracing your family history.
Ready to dive into your family history on your next trip? Whether you want to learn the stories of your Irish emigrant relatives in Ireland or see the homeland of your Italian ancestors, Trafalgar is making it easier for you to connect with your family heritage. Sign up to Trafalgar's newsletter and you'll receive $250 travel credit per couple to use on your first trip. Find out how to claim this offer here.