10 tips for tracing immigrant ancestors
4-5 minute read
By The Findmypast team
12 August 2020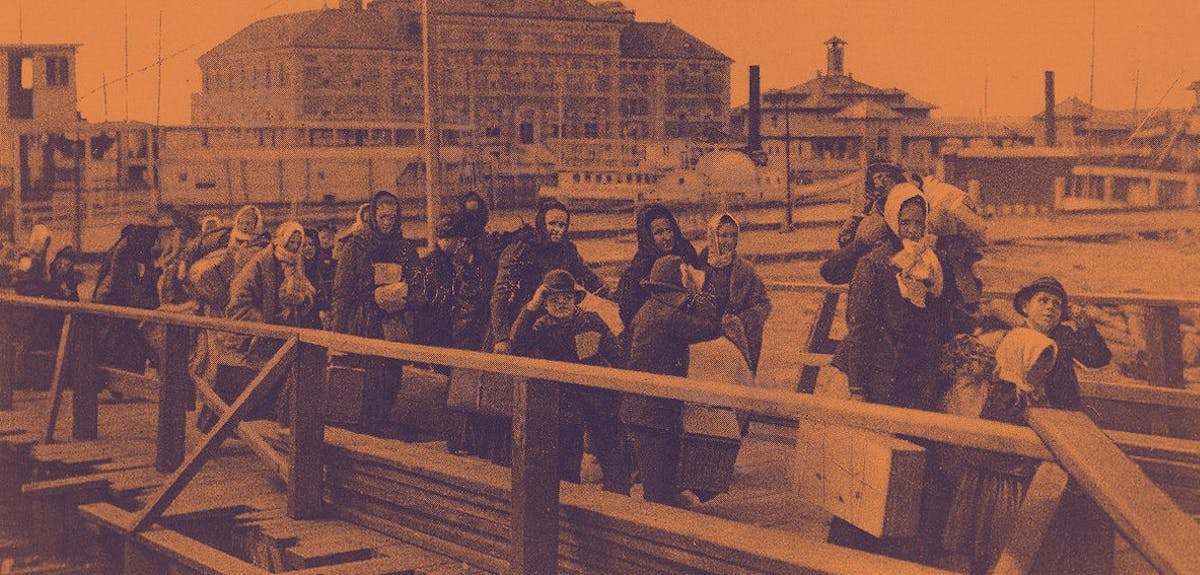 Did your ancestor leave their home behind for a new life? Here's how to discover their incredible immigration story.
Migration is nothing new. Families were moving around the world in pursuit of better lives centuries ago. Did yours?
These 10 tips and techniques will help you find immigrant ancestors in your family's records and uncover their amazing stories.
In family history, it's always best practice to start with what you know and trace back from there. Some of the best migration discoveries come from finding your ancestor's parent's information in records. When working with travel records, it's important to have a clearly defined timeline created for your ancestor so that you can dive into your research right from start.
Having an approximate date range of when your ancestor emigrated is key to starting your research so that you can narrow where to loo
It's also important to have a clear understanding of where your immigrant ancestor went. It will help you narrow things down in cases where the naturalisation process may have occurred over multiple courts and locations.
2. Check the attic for family keepsakes
Search your house for clues that might tell you more about your family's travels. Look for family bibles, heirlooms from another country, postcards, journals, books with inscriptions written in them, photos, or old passports. Don't leave any stone unturned, you never know what may be the key to unlocking vital migration details.
3. Start with census and electoral records
Most census records for Australia and New Zealand don't survive. Instead, the best place to find family recorded after they arrived down under is electoral rolls.
If your ancestor, like so many, came to the United States in the late 1800s and early 1900s, census records are your first port of call. The US Census includes sections for citizenship and naturalisation, so it can help you determine which of your ancestors headed Stateside and where they came from
As with all records, keep in mind that some of the details might be worth taking with a pinch of salt. Historical census information was collected verbally from the head of household and wasn't fact-checked by the enumerators.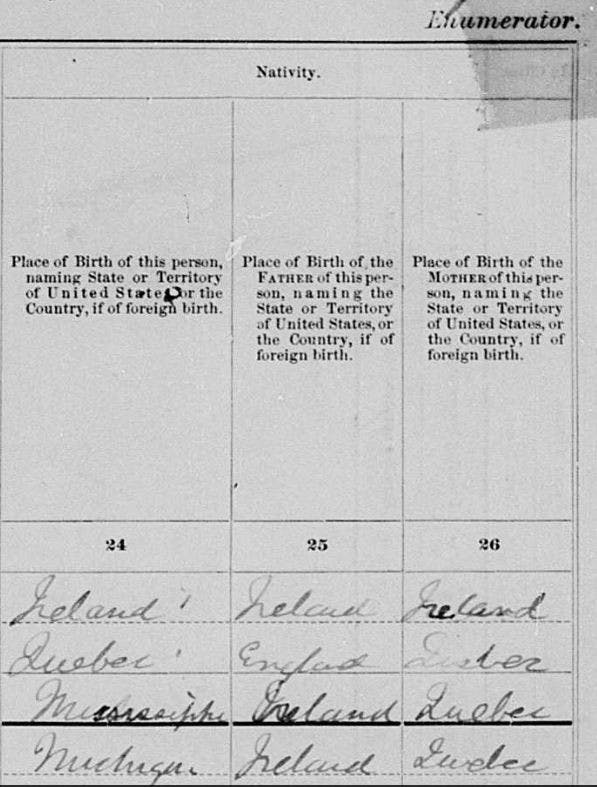 Abbreviations under the naturalization columns in the census can provide clues about how your ancestors settled into their new lives and communities. Here are the common abbreviations you'll find:
AL means that the person had not started the naturalisation process, or that they were still regarded as an alien at the time the census was taken.
PA indicates that your ancestor started the naturalisation process by turning in the initial papers
NA indicates that your ancestor had completed the naturalisation process and was a US citizen at the time of the census
NR means that this information was not collected
4. Locate your ancestor's place of origin
If you can pinpoint where your immigrant ancestor lived before they moved, it will help you narrow your search as you explore records from their new country. You can often find this information in the records you've searched previously. For example, life events (births, deaths and marriages) can reveal where your ancestor may have lived prior to journeying overseas. While census records can help you identify the country at very least.
5. Cross-reference and double-check
Information you didn't think was helpful initially, could end up being a key element in your family research later, so always revisit previous finds.
6. Search passenger lists
Luckily for family historians, ship manifests were required during the period of mass migration in the 19th and 20th centuries. If the record survives, it's likely that you'll find your ancestor in one of these lists. The information you can learn from passenger lists varies as each shipping line had its own way of keeping records.
Keep in mind that passenger lists are often kept in the country which your ancestor departed. If you have a general idea of when your ancestor immigrated, you can browse ship records by time period to try to lcoate them.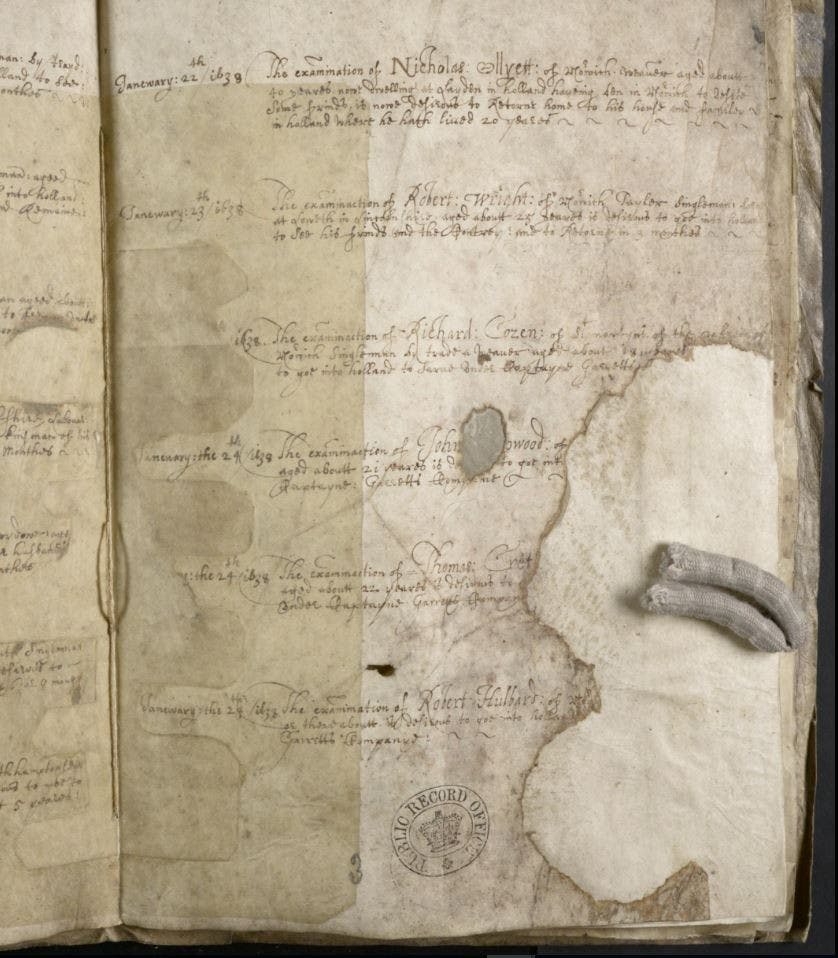 Keep in mind that passenger lists are often kept by the departure country. If you have a general idea of when your ancestor emigrated, you can browse ship records by time period to try to locate them.
7. Harness the power of wildcard searches
Online search engines (including Findmypast's) use wildcard tools to help retrieve additional, variant results in your searches. When exploring travel records, this can be massively helpful if your ancestor's name changed due to miscommunication or language differences.
8. Next up, naturalisations
Naturalizations are the records associated with the process your ancestor went through to become a citizen in the country they decided to settle in. These records often include key details about your ancestors that you might not find anywhere
Naturalisations may also reveal extra ancestors for your family tree because they often include relatives of those who are applying for naturalisation. If a family member was born in the United States, for example, but their parents were not, their naturalisation could reveal where their parents came from.
Naturalisation records are often more than one page long, so be sure to look through all the pages in the search results by clicking the "next page" button to see everything included in the record set.

Naturalisation records are often more than one page long and sometimes include photos, so be sure to look through all the pages for extra titbits.
Did your ancestor live in multiple countries throughout their life? Be sure to look for naturalisations from all locations. Each one can reveal more details.
9. Find old passport applications
Passports started to become mandatory for travel abroad from the early 20th century on.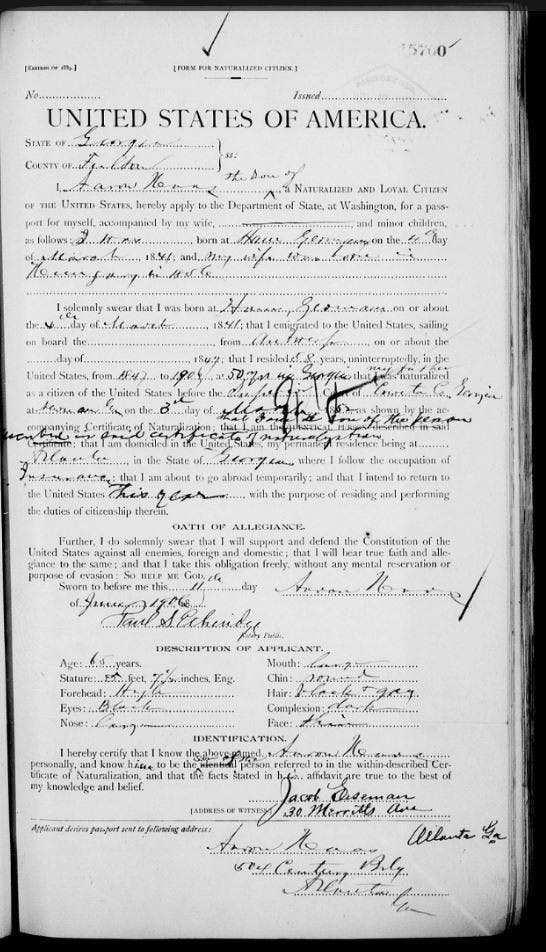 The records of early passport applications are rich in detail, containing facts like:
Names
Ages
Birth year and place
Year of application
Spouse's details, and more
10. Expand your horizons. Search by family name
It's a good rule of thumb to search for all the members of a family in travel records because vital details could be hidden in any of their individual entries. For example, your ancestor's hometown might be listed in their sister's marriage certificate, but not in any of their own documents. Your ancestor's close or even distant relatives can provide additional clues to help you fit the pieces of the puzzle together.