Everything you need to know about indentured servitude
3-4 minute read
By Jen Baldwin
27 September 2020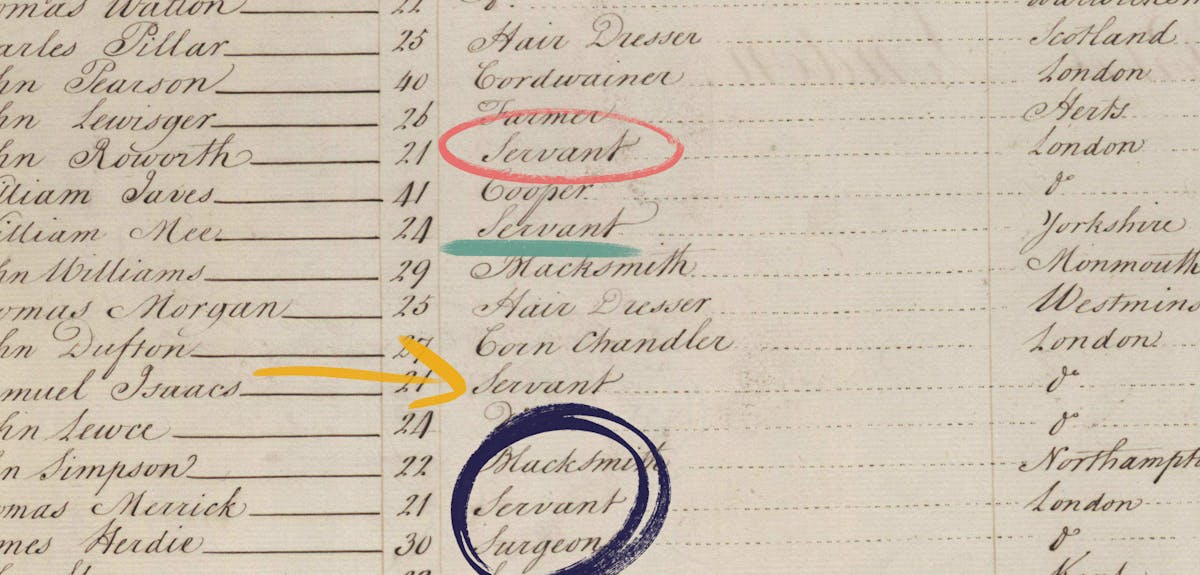 Many English, Irish and German immigrants arrived in North America as indentured servants. Was your ancestor among them?
If you've ever wondered how your ancestors managed to scrape together enough funds to make a journey to a new continent, the answer may be in indentured servitude.
In its simplest form, indentured servitude works like this: An employee, (the indenturee), signs an agreement (the indenture) to work without pay for the owner of the indenture for a period of time. Common reasons for agreeing to these terms would have been for transportation to a new location or to pay off debts. On completion of the contract, the indentured servant was given their freedom.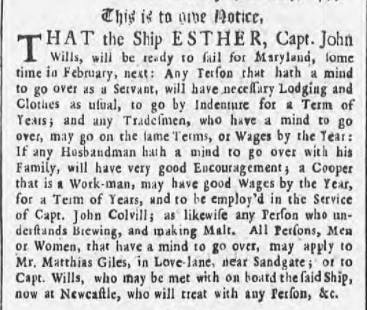 The number of unique circumstances, special situations and exceptions to the rule are substantial. Indentures were often sold and re-sold, at times extending upon the original period, typically seven years, and capturing the individual in a long chain of ongoing labour. The life of an indentured servant was usually difficult and unpleasant.
Indentured servitude occurred in North America, the Caribbean, Africa, India, Australia and elsewhere and was particularly popular in the 17th and 18th centuries. Upon arrival, the indenture was often purchased from the ship captain by a resident.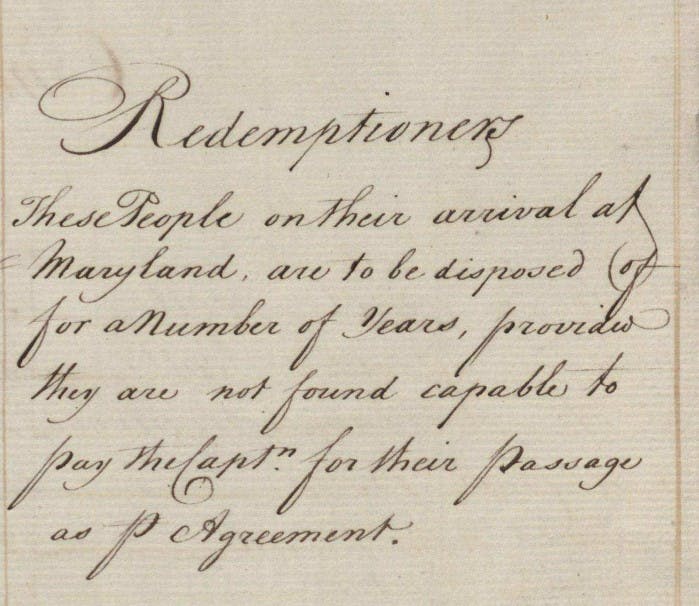 This was the prominent labour system in place in British America until it was overcome by slavery. While many came from England, Ireland and Germany, individuals from all over the world were affected. In many countries today, the system has been outlawed and has been banned by the Universal Declaration of Human Rights.
The work undertaken varied by location but it was common to see indentures work in the fields, as domestic servants and a smaller number were obtained by craftsmen.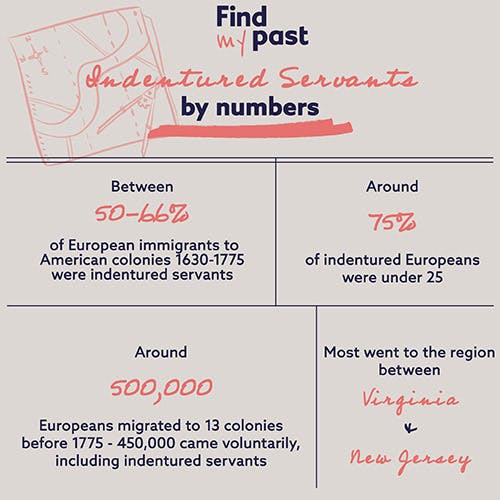 The advertisement for a runaway servant seen below includes details that could be useful for family historians.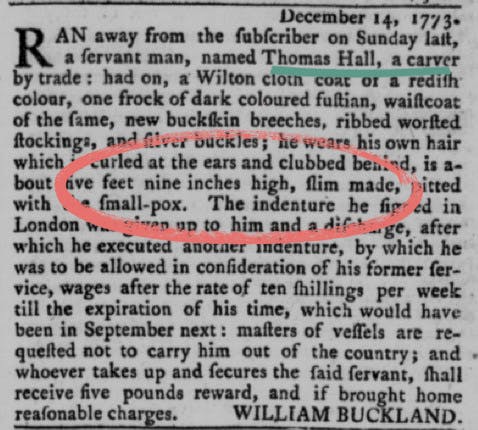 Are indentured servants and slaves different?
You may have heard that indentured servants were essentially slaves. While there are some similarities, there are important distinctions that we should all be clear on. Let's be direct: indentured servants were not slaves.
The life of the average indentured servant was not easy and not all of them entered this situation willingly. Some were political prisoners. Some were children. However, the legal differences between indentured servitude and slavery are very apparent.
Servants were considered legally human. Slaves were not
Servitude was based on a contract that would eventually come to an end. Slavery was for forever
Servitude status did not pass on to your children. They were born free. Slaves' children were enslaved upon birth and for life
In Colonial America and the Caribbean, slavery had a specific legal meaning. Europeans, by definition, were not included in it
Slavery is not a contract
The issue is heavily researched by historians and academics around the world. It has resulted in 82 scholars signing an open letter denouncing the Irish slave myth, specifically.
Records of indentured servants
There are a handful of good sources for indentured servitude available to genealogists today. The process often included the indenture itself, as well as a newspaper advertisement upon arrival. Then, the sale of the indenture to the buyer was typically recorded at the city court or with the town leadership.
Most of these records are indexes only. Few paper records remain. Remember, these are often personal transactions between an individual and a ship captain or private landowner, so finding the actual indenture agreement is rare.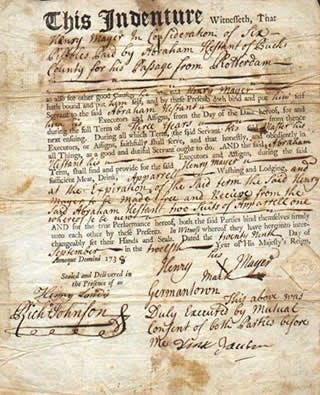 The efforts of Price Genealogy, and a global community of researchers, have resulted in an excellent compiled list of additional information.
Certain aspects of history are uncomfortable to highlight. Nonetheless, at Findmypast, we are committed to shining a spotlight on them so that we can all learn from our shared heritage.
More on this topic:
Share this article
About the author