Celebrate the civil service and more with nearly a million new records
2-3 minute read
By Jessie O'Hara
17 February 2023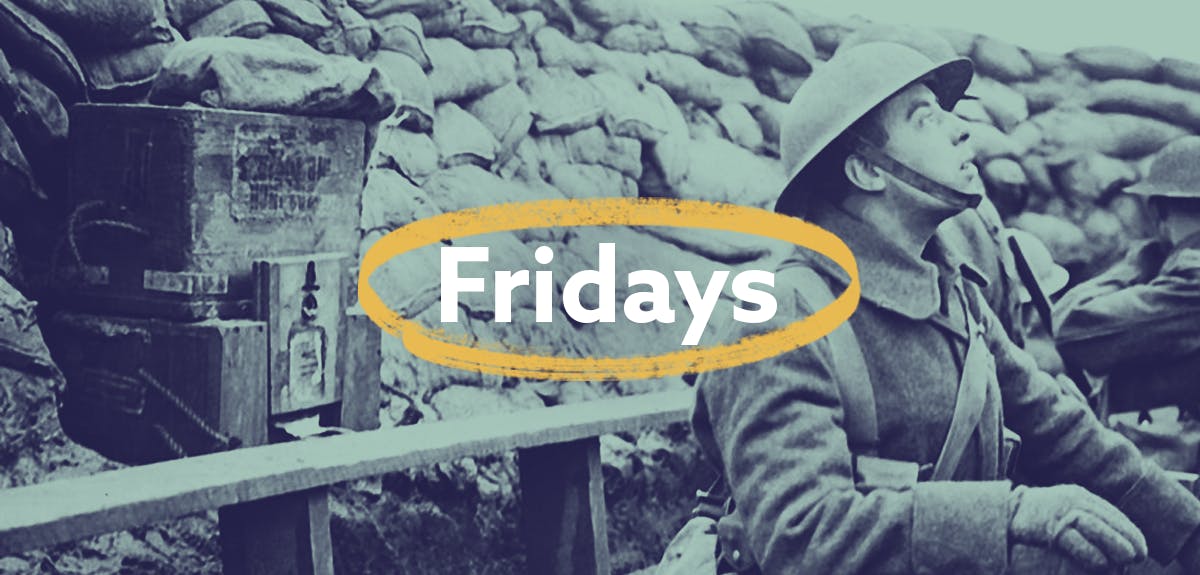 Even better, they're all entirely unique to Findmypast.
This week sees the release of two truly remarkable record sets, both online exclusively at Findmypast. With them comes nearly a million new records spanning 74 years. Read on for a full rundown of each set.
There are an incredible 872,439 records in this collection, spanning 71 years before and during World War 2.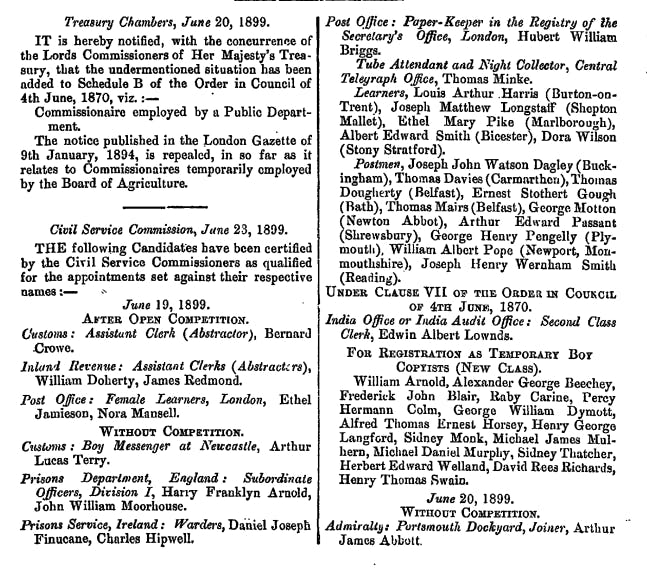 Though these records are transcriptions, you can head to the source website via the transcript and this will take you to view the original image.
The detail on these records is rich - you could glean a full name, age, occupation, location, date of commission, and any additional notes about the individual. Each record follows the individual's appointment, transfer, promotion or certification, and the set often includes temporary workers too.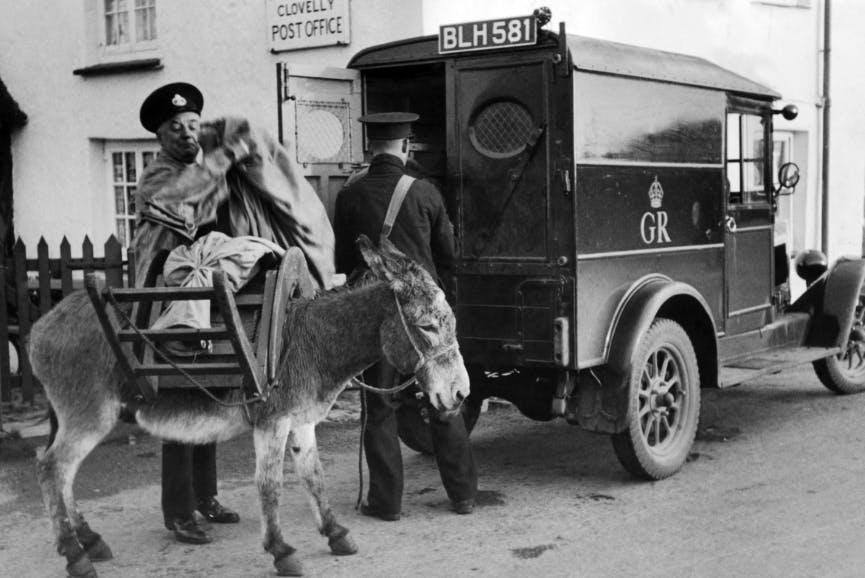 The entries cover the whole of the UK, including Ireland before the fight for independence. The majority of them - just under 500,000 - are for postal workers, though other large departments include prison work and admiralty.
Like many social history and directory collections, these records are a really great way of adding colour to your ancestor's life.
Comprising 64,339 records, this collection stems from multiple sources, including the tireless efforts of the Commonwealth War Graves Commission.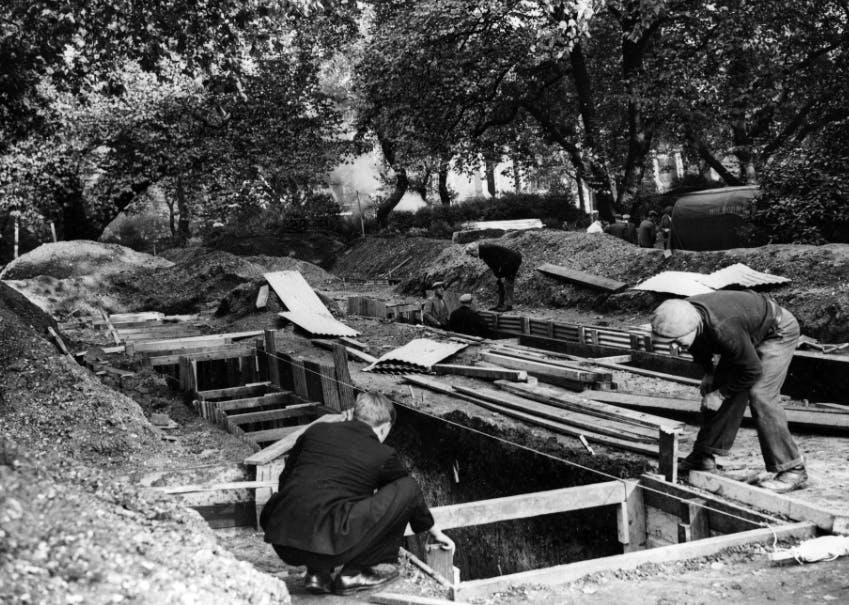 As well as civilians, this collection also includes the data for 4,000 servicemen who died on the home front due to enemy action. Enemy action on the home front includes mines, bombs, shells, V1s and V2s, as well as those that exploded later down the line. It does not include data on those who died as a result of illness or accidents not related to a specific event.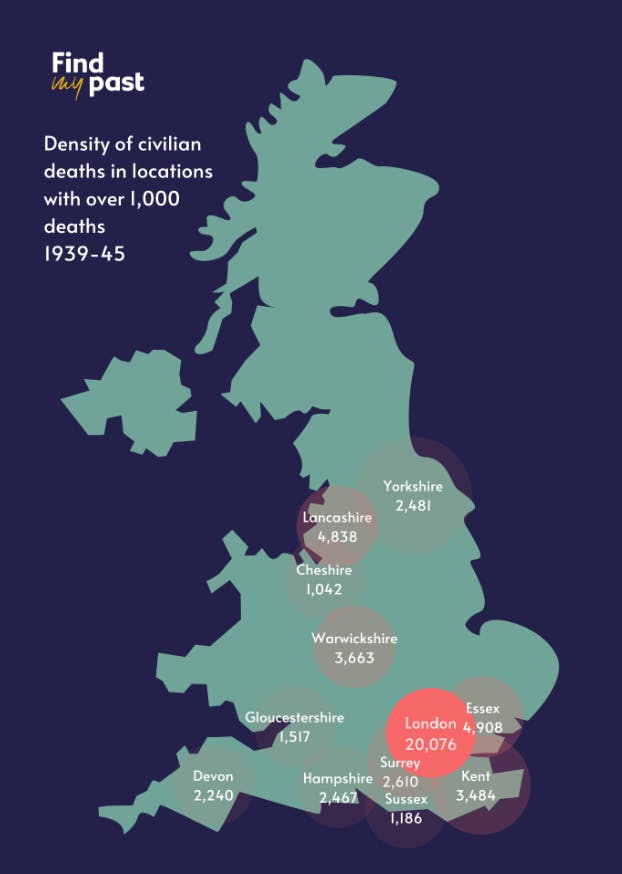 About one in six of these deaths actually happened days, weeks and even years later than the event itself, in rest centres, hospitals and hospices, or at home. Using a range of information, this database reconstructs when and where those people were injured, providing a more accurate picture of the people and places affected at different stages of the air war. 
The information otherwise is fairly detailed; you may find an exact address and the type of enemy action, as well as standard biographical detail.
After months of incredibly hard work, our newspaper scanners are taking a well-deserved breather this week. In the meantime, we'd love to hear about your favourite newspaper discoveries.
Why not join us on the official Findmypast Forum and get involved with a community of over 20,000 keen family historians and share your findings?
More on this topic:
Share this article
About the author