Salute your ancestor's service this Remembrance with new and exclusive military records
4-5 minute read
By Jessie O'Hara
11 November 2022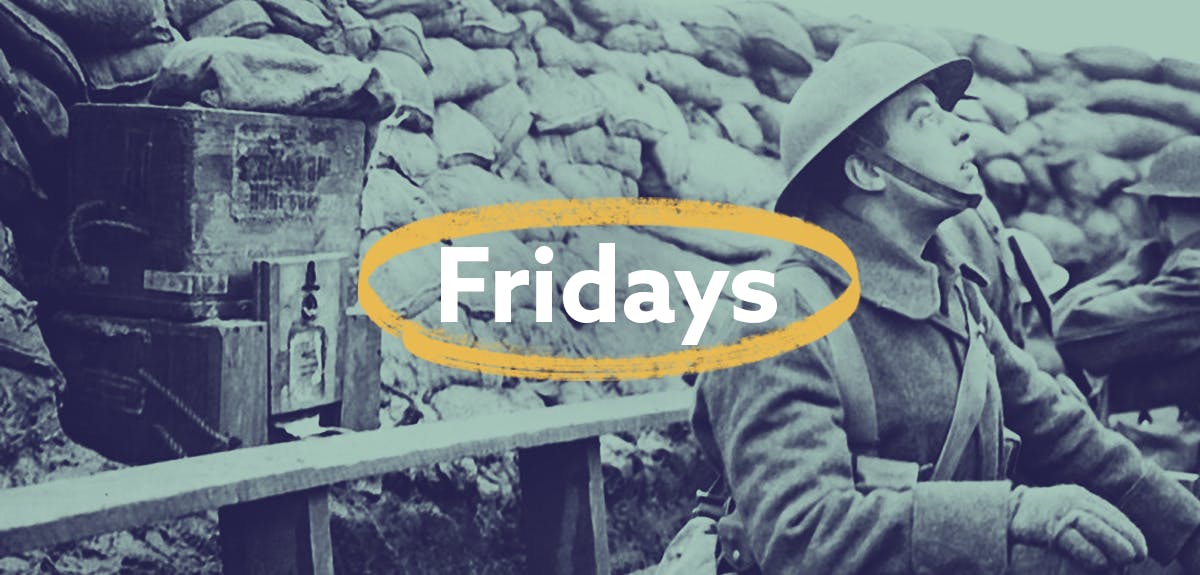 Honour your First World War ancestors like never before.
This Remembrance weekend, it's time to pay tribute to the stories of our military ancestors. Discover two brand-new prisoner of war collections, alongside additions to First World War honour rolls, and more. Read on for a rundown of everything that's new.
In a Findmypast first, we've released 56 sound recordings of servicemen in German prison camps in the First World War, in partnership with the British Library.
These men all recite the Parable of the Prodigal Son. This was an attempt by the Germans to understand and record regional dialects, so the men are from all across the country and are of all different backgrounds. The oldest man in the collection is 59 and served with the Merchant Navy - the youngest, a private with the 1st Gordon Highlanders, was only 20 years of age.
Each record will include a link to the audio recording on the British Library website, as well as additional detail on the serviceman. You may find notes on their trade, family life, religion, place of origin and the date they were captured. This could help you search through our vast collection of military records, parish records, or even our newspaper archive to track them down and discover more about them.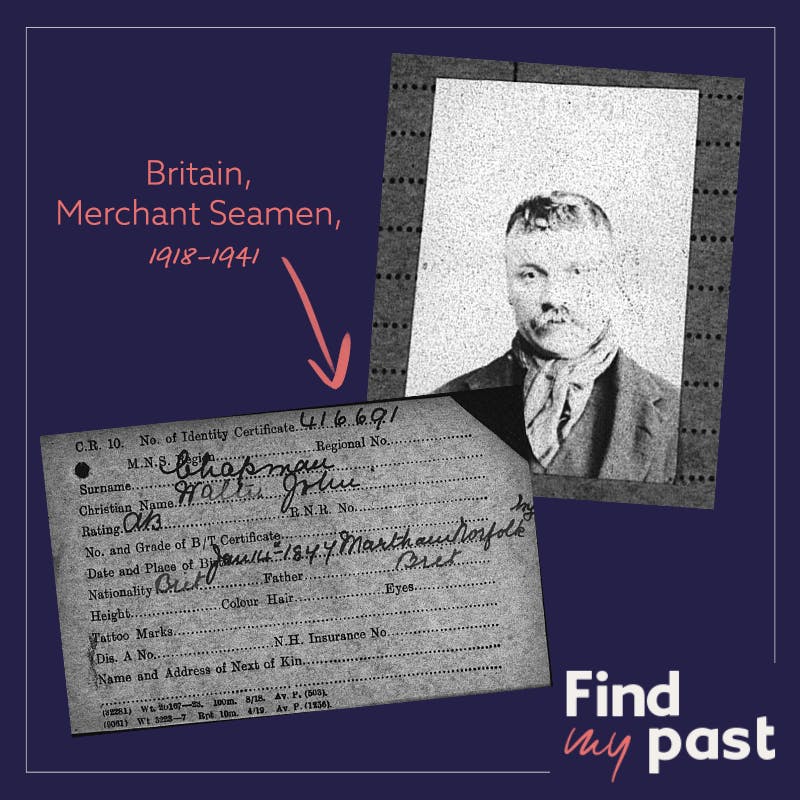 One of the men listed in this collection, Norfolk-born Walter Chapman, can also be found in our Britain, Merchant Seaman, 1918-1941 collection. Alongside his service record is a photo. With his voice, his portrait, and details of his service, we can fit the puzzle pieces together and now build a multi-dimensional picture of who Walter was. It really doesn't get much more moving than that.
Have you found an ancestor's voice in this collection? We'd love to hear about it. Email discoveries@findmypast.com or tag us on social media @findmypast to let us know.
If you've located ancestors that were captured and imprisoned in German camps, then don't miss this collection.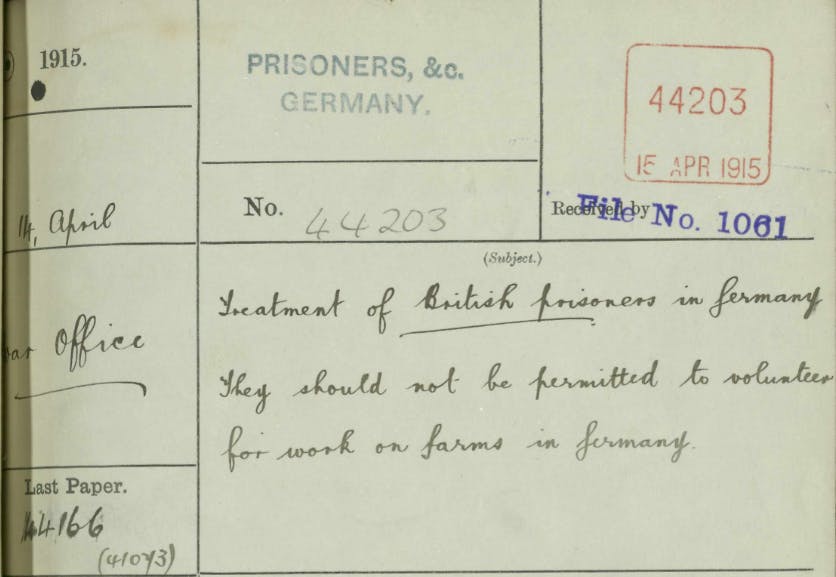 It offers a fascinating glimpse into the hardships of prisoner of war camps in Germany. Comprised of official government documents, reports, and even personal letters from loved ones, the context given in these records helps add some nuance and detail to the struggle of captured servicemen. Many of these records describe concern over the conditions of the camps, as well as some first-hand accounts of imprisonment.
There are a few named individuals in this collection too, so it's definitely worth a search to see what you can find.
We've released an additional 251 records from Coventry to this collection.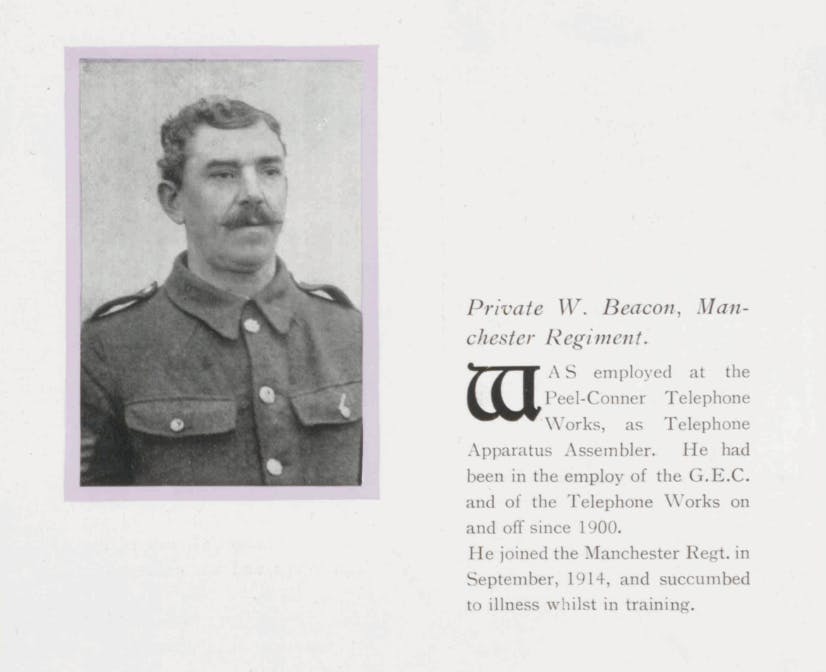 The information you'll find record to record will vary, but often you'll get their birth year, details of their previous occupation, and more information on their time serving in the military. Some records, like the one above, also include photos, making this another poignant collection to dive into this Remembrance.
So much of global history has been touched by the First and Second World Wars, and millions of families across the globe were affected. This Remembrance, we want you to share your family stories of wartime heroes with us, so we can help honour them for the generations to come.
What did your ancestor do during the First or Second World War? Were they a soldier? A pilot? A nurse? Share their story...

Posted by Findmypast on Friday, November 4, 2022
All you need to do is upload a short video of you sharing your ancestor's story, and you could be in with a chance of winning a 12-month Pro subscription amongst other prizes. Why not have a browse through other members' stories while you're there? Let's salute their service together this weekend.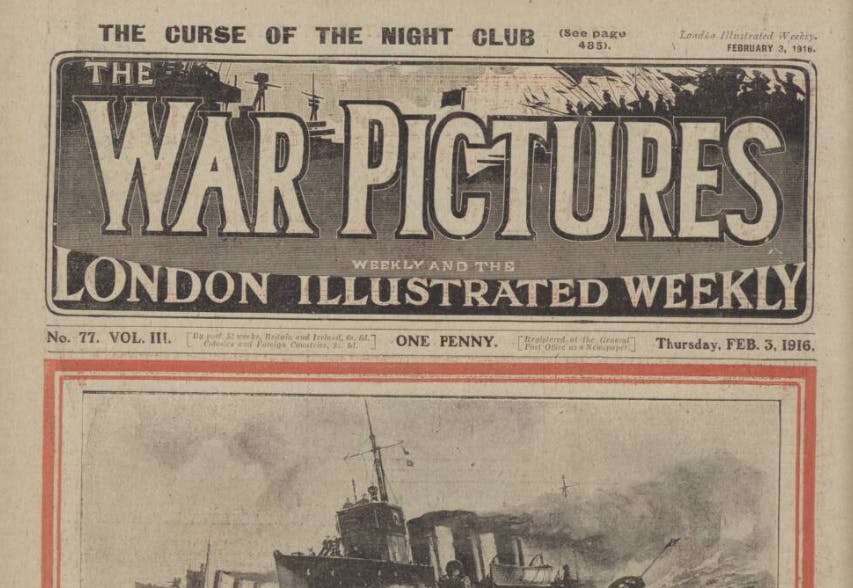 First published in 1914, the beginning of the Great War, the paper proclaimed its purpose:
"
'The long-foretold Great War has come at last... We intend to describe fully every picture, and to give a short and comprehensive résumé of the week's doings, but not to burden our Readers with lengthy repetitions of what they have probably already read in their daily papers.'
"
It featured an array of illustrations from the First World War, ranging from German infantry, fighting that took place across land, sea, and air, to depictions of food riots on the Home Front. Its prose was short and pithy, often quite sardonic at the state of the nation during the war.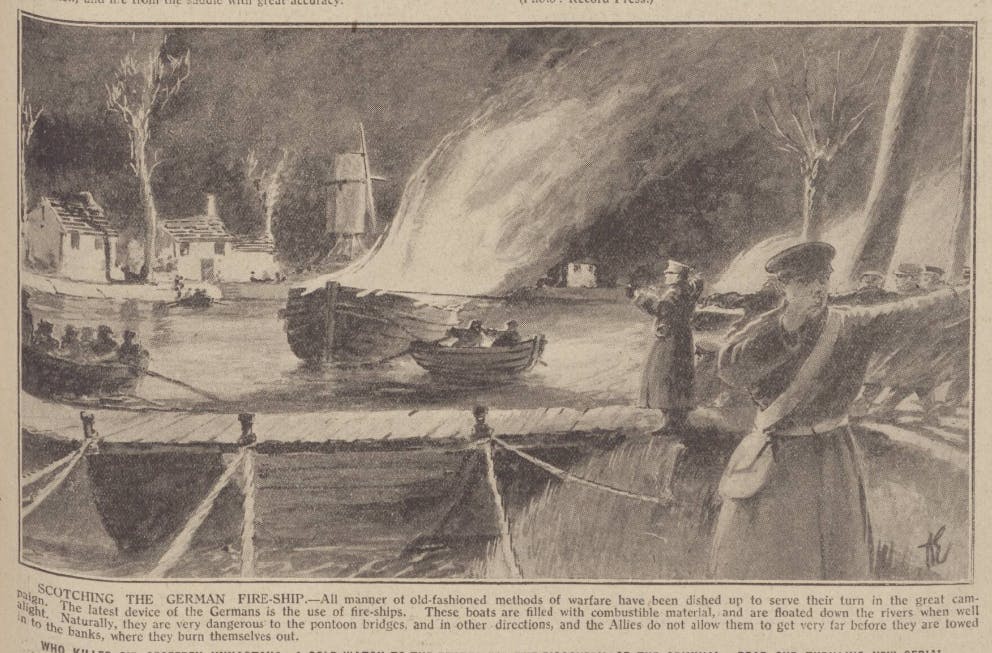 Perhaps most unnerving is its predictions of how the Great War would be perceived for years to come. In some instances, it recommends its readers keep copies of the newspaper to pass down to their children, as in its own words:
"
'The present War will be the greatest ever known.'
"
Once you've gotten lost in the pages of this title, it's difficult to pull yourself out. Don't end your research there, though - we have another 17 new titles and 89 updated titles for you this week, so here's a full list for you to browse.
New titles:
Ayrshire World, 1996
Bolton Advertiser, 1889
Canterbury Times, 1997
Chester Chronicle (Frodsham & Helsby edition), 1995-1996
Dunstable on Sunday, 1997
East Hull Advertiser, 1995-1996
Exeter Leader, 1997
Feltham Chronicle, 1996
Lanark & Carluke Advertiser, 1996
Million, 1892-1895
North Tyneside herald & post, 1997
Nottingham & Long Eaton Topper, 1997
Pals, 1895
Shropshire News, 1868
Walton & Weybridge Leader, 1995
War Pictures Weekly and the London Illustrated Weekly, 1914-1916
West Hull Advertiser, 1996
Woking Informer, 1996
Updated titles:
Accrington Observer and Times, 1996
Anfield & Walton Star, 1995
Ashby Mail, 1996
Bebington News, 1996-1997
Bedfordshire on Sunday, 1993
Beverley Advertiser, 1996
Birkenhead News, 1997
Birmingham Weekly Mercury, 1960
Blairgowrie Advertiser, 1995
Bootle Times, 1997
Boston Target, 1996
Brent Leader, 1996
Brentwood Gazette, 1996-1997
Bristol Evening Post, 1962, 1970
Burntwood Mercury, 1997
Burntwood Post, 1997
Burton Trader, 1996-1997
Cannock Chase Post, 1996-1997
Caterham Mirror, 1995
Cheltenham News, 1996
Chester Chronicle, 1901-1905, 1907-1909, 1911-1913, 1919-1921, 1925-1926, 1929-1930, 1937, 1946, 1949, 1973-1975, 1977
Clyde Weekly News, 1996-1997
Crosby Herald, 1997
Croydon Advertiser and East Surrey Reporter, 1955
Devizes and Wiltshire Gazette, 1885
Dumfries and Galloway Standard, 1998
Ealing & Southall Informer, 1997
East Grinstead Observer, 1997
East Kent Gazette, 1997
Ely Town Crier, 1996
Evening Despatch, 1905-1906
Faversham Times and Mercury and North-East Kent Journal, 1996-1997
Folkestone, Hythe, Sandgate & Cheriton Herald, 1996-1997
Gainsborough Target, 1997
Grimsby Daily Telegraph, 1998
Haltemprice & East Yorkshire Advertiser, 1996
Haverhill Echo, 1978, 1980
Hinckley Herald & Journal, 1997
Holderness Advertiser, 1997
Horley & Gatwick Mirror, 1997
Horncastle Target, 1995, 1997
Ilkeston Express, 1998
Irvine Herald, 1997
Isle of Thanet Gazette and Thanet Times, 1998
Kent & Sussex Courier, 1996
Leatherhead Advertiser, 1995
Leek Post & Times and Cheadle News & Times and Moorland Advertiser, 1996
Lincoln Target, 1997
Medway News, 1997
Middlesbrough Herald & Post, 1996
North Wales Weekly News, 1996
Northampton Herald & Post, 1996
Nottingham Evening Post, 1974-1976, 1978
Nottingham Guardian, 1963
Nottingham Recorder, 1997-1998
Oadby & Wigston Mail, 1996
Oldham Advertiser, 1996-1997
Plymouth Extra, 1996
Port Talbot Guardian, 1998-1999
Potteries Advertiser, 1997
Prescot Reporter, 1883
Ripley Express, 1993
Ruislip & Northwood Gazette, 1998
Scunthorpe Evening Telegraph, 1941, 1945, 1980, 1990, 1992, 1996-1997
Sevenoaks Chronicle and Kentish Advertiser, 1997
Skelmersdale Advertiser, 1997
Southport Visiter, 1997
Stafford Post, 1996-1997
Staines Leader, 1996
Stanmore Observer, 1997
Stockport Times, 1997
Stockton & Billingham Herald & Post, 1996
Sunbury & Shepperton Herald, 1996
Surrey Herald, 1996
Surrey-Hants Star, 1996-1997
Sutton Coldfield News, 1996
Sutton Coldfield Observer, 1996-1997
Thanet Times, 1997
Torbay Express and South Devon Echo, 1934, 1938
Uckfield Courier, 1996-1997
Uxbridge Informer, 1997
Wembley Leader, 1995
More on this topic:
Share this article
About the author