Are you related to royalty?
4-5 minute read
By The Findmypast team
19 May 2022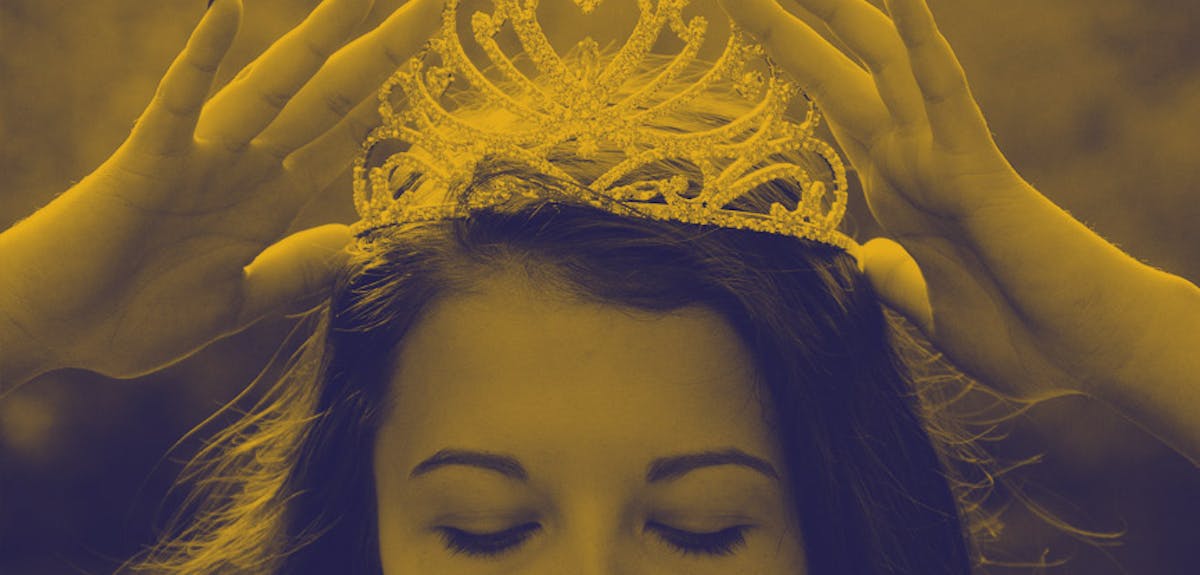 Here's how to know if you have royal ancestry, including the records you need to check, found only at Findmypast.
It's so often the subject of family lore and why people get started in genealogy - the chance to prove a connection to royalty or nobility. Perhaps scurrilous rumours of an illegitimate child born out of wedlock in a courtly scandal need proving, or the story of a Lord stripped of his title and land following a failed coup d'etat piques your interest. If only you could prove your royal lineage beyond doubt, those castles would be yours, right?
What are the chances of having royalty in your ancestry? Are the family stories anything more than hand-me-down tall tales? If British Actor Danny Dyer's famous appearance on Who Do You Think You Are? proves anything, it's that you may well be of royal descent.
You just need to make the discoveries to prove it and that's where Findmypast can help.
With at least 40 bastards born within the royal family between the 11th and 15th centuries, Who Do You Think You Are? Magazine has suggested that there are over four million descendants of Edward III alive today, with that article going on to state that some experts believe that "practically everyone" with British ancestry could be descended from royalty.
If you're one of the estimated 36% of Australians with English ancestry, your chances of finding a royal connection are actually better than you might think.
Now that we've established the possibility of being a descendant of a monarch, how do you go about proving your royal lineage?
The records you need to trace royal descent
Here are a few resources to explore that could determine whether you should be marching to the palace and demanding your set of keys. Or, failing that, if your ancestors simply had friends in high places.
By far the easiest way to establish a royal connection is by taking a look at the people living at a certain address at a certain point in history. And we're not just talking Windsor Castle, think of royal country homes, castles or other addresses associated with the family you're tracing.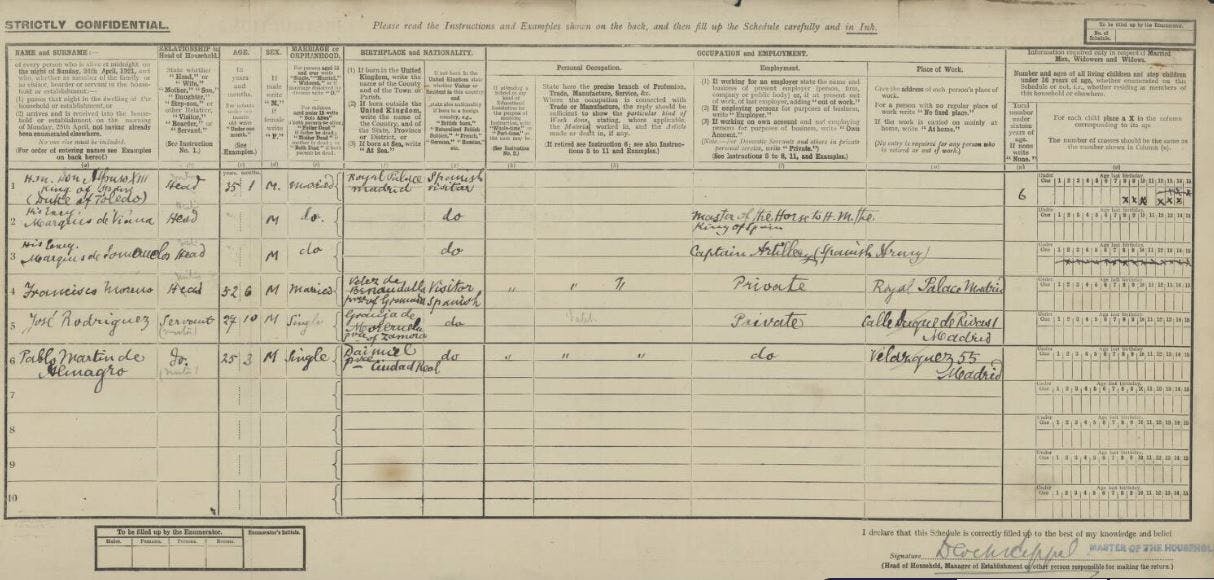 A quick search can tell you the place of residence of royalty and nobility through the years. Once you've identified the address of the palace, castle or stately home you're interested in, simply search by address in the census and see if you recognise a familiar name in the list of inhabitants.
Don't forget, house names, streets and county borders can change over the years. Check maps from the relevant period to ensure that you're searching for the right name, and always keep your search terms broad, remembering to use wildcards where appropriate.
Findmypast is home to this exclusive collection of individuals who worked for the royal household during a period that spans almost 400 years. If there are rumours of your ancestors having trod the royal boards, there's every possibility they may have worked as a member of staff.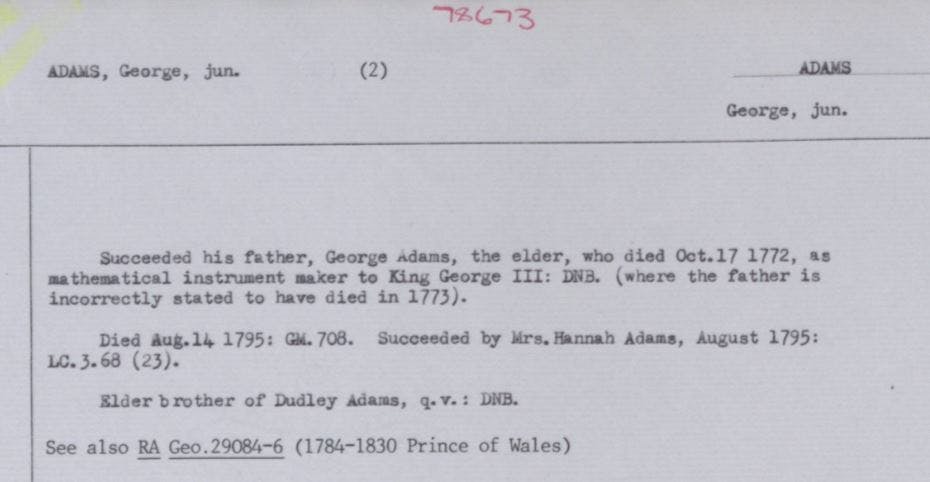 This incredible resource includes digitised images and indexes from the records held at the Royal Archives. Often, the images contain further information, including your ancestor's signature and, if relevant, the reason their employment came to an end.
Reigning monarchs would typically employ in excess of 1,000 people, providing plenty of opportunities for you to discover an ancestor or relative who served the court in some way. In these records, you'll find everything from "Chocolate Maker to the Queen" to "Keeper of the Lions in the Tower" to the unfortunately intimate yet highly esteemed role of "Groom of the Stool".
So, maybe your family didn't live in the royal home, and maybe they weren't employed by the household. But the search isn't over yet. Many people with a strong connection to royals would have been awarded an order of chivalry.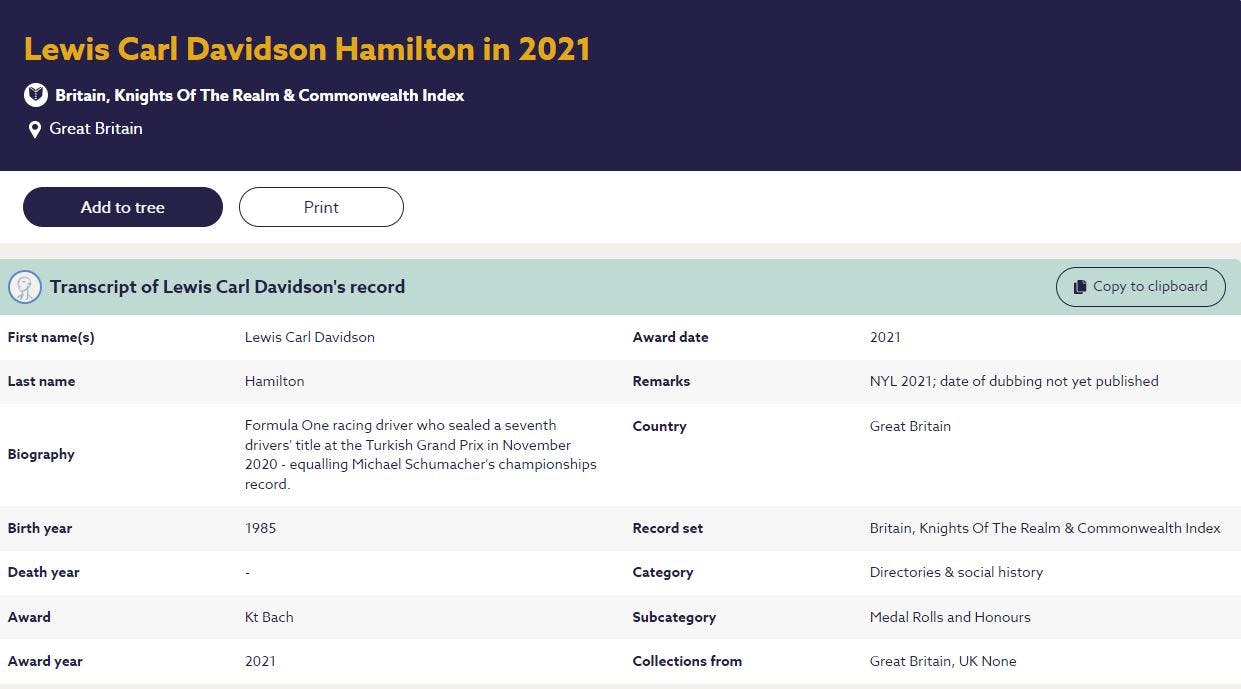 This rather esteemed collection contains the records of thousands of people, from the 13th century to the present day and it's updated each year as new awards are announced. You'll find kings' most trusted confidantes, knights rewarded for their valour in battle and also more modern figures, like the actor Laurence Olivier and former UK Prime Minister Margaret Thatcher, a Baron and Baroness respectively.
Noble and aristocratic families are likely to be recorded in the vast scope of directories and social histories available on Findmypast. This collection from across the world contains everything from highly-detailed histories of certain names and areas to more general directories of who lived where and when.
While less comprehensive than census records, these records often contain much more detailed information on the people contained in them, including a fantastic collection of family histories & directories that trace the lineages of influential society members.
Even if you can't claim a connection to them, if you're a fan of the British Royal Family, you've come to the right place. From family trees to house histories, we've compiled a right royal collection of throwbacks and modern gems to keep you enthralled. Dive straight in below.