Discover new family milestones in England and Jamaica
1-2 minute read
By Niall Cullen
9 October 2020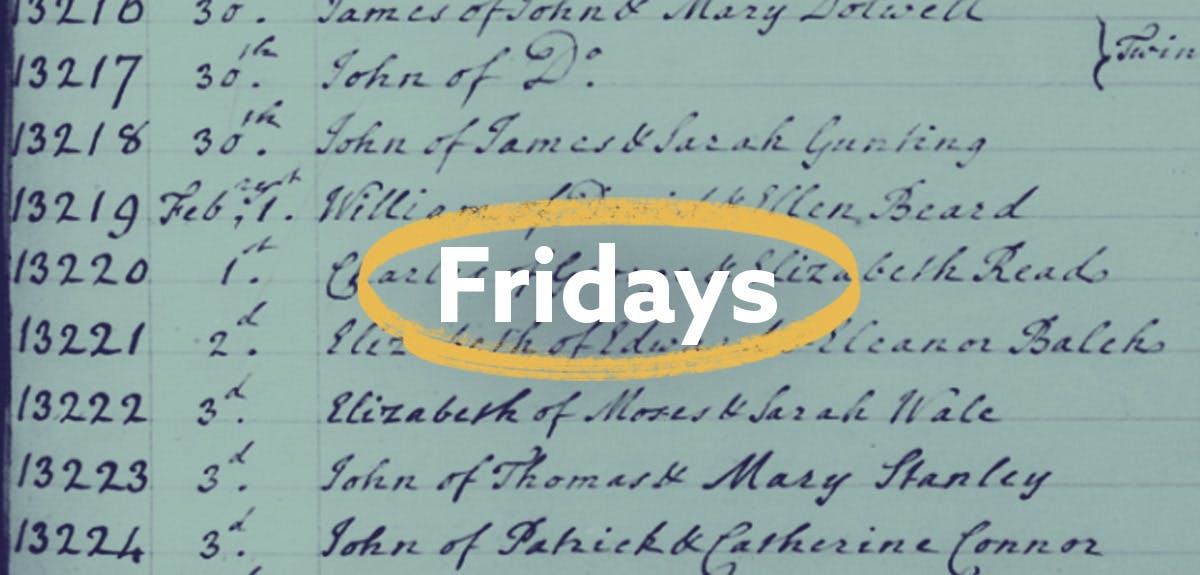 Where will your past take you this Findmypast Friday?
Vital life event records from England and Jamaica plus a host of new and updated newspapers - here's what's new to Findmypast this week.
Were your ancestors religious dissenters? We've added thousands of Surrey Methodist records to this useful collection.
The records can reveal important family tree information including:
Your ancestors' names
Their birth and baptism dates
Where they were baptised
Their parents' names
Their godparents' names
Their family's religious beliefs
Use a range of search filters to find who you're looking for quicker and always remember to check the digitised copy of the original record if available. It could contain extra details.
With improved search features, our vibrant Jamaican collection has expanded again. Explore over 780,000 new birth, baptism, marriage and death records to flesh out the Jamaican branches of your family tree.
Explore the collection as a whole or hone in on the record you need by searching each distinct record set:
Combine these latest releases with our exclusive archive of newspaper pages from the Royal Gazette of Jamaica to discover the bigger picture of your reggae roots.
Four new papers and generous updates to 12 others sees our newspaper collection continue to grow at pace.
Brand new to the site this week are:
And we've added thousands more pages to:
Findmypast Friday

Join in-house genealogist Jen Baldwin to discuss this week's new records and FAN research. Question of the week: What is a discovery you've made about someone that is NOT part of your direct lineage?

Posted by Findmypast on Friday, October 9, 2020
More on this topic:
Share this article
About the author