Brand new family records and an exciting app-date
3-4 minute read
By Liam Kelly
10 July 2020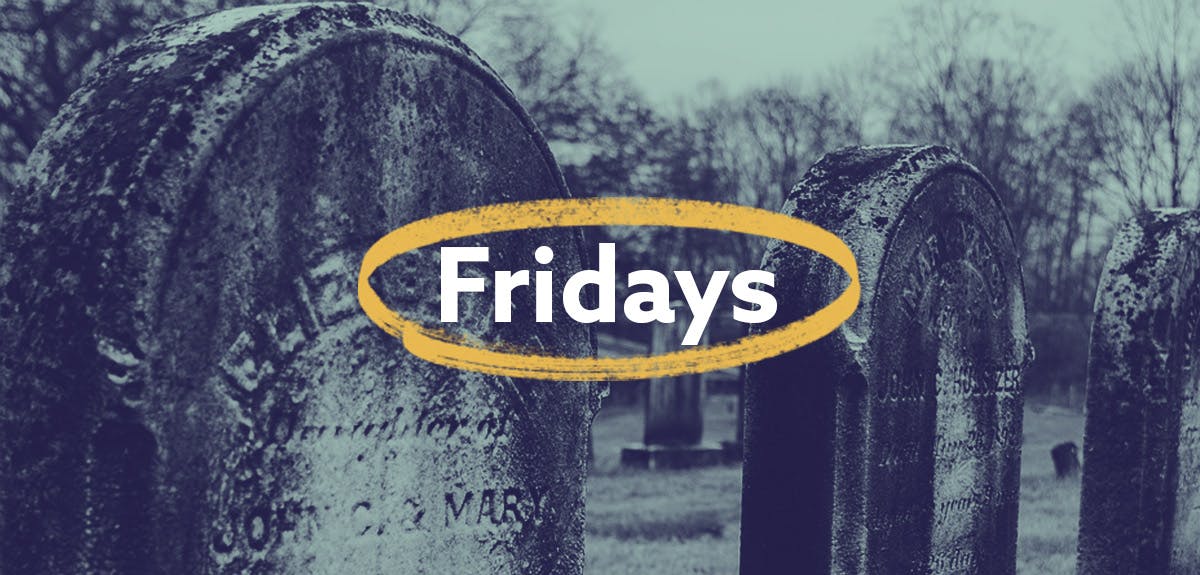 There's only one thing better than a host of brand new family records - being able to explore them anywhere, any time with the Findmypast app.
Findmypast is still the only family history site to bring you brand new records every week. Along with new and exclusive life events, school registers and newspapers, this week we're also announcing an exciting update to our free mobile app. Read on for all the details on what's new.
We've added almost 32,000 records to this exclusive collection. Covering 48 Yorkshire parishes, these records can reveal fascinating details for your family tree including:
Your ancestors' names
Their ages
Their birth and death years
Their memorial location and description
The inscription on their memorial
Check the parish list for details of the parishes that have been added and the time frames they cover. These latest additions have been provided by our partners at Calderdale Family History Society and City of York & District Family History Society and you won't find them anywhere else online.
This collection of records has been updated with over 60,000 additions from 7 Derbyshire parishes. Burial records provide poignant details on the lives and deaths of your ancestors including:
Their names
Their birth, death and burial dates
Their ages when they died
Where they were buried
Their religious denominations
The parishes and years included in this update are:
Belper Cemetery, 1859-1898
Brimington Cemetery, 1878-1994
Buxton Cemetery, 1896-2011
Crosshill, Condor & Loscoes Cemetery, 1876-1994
Glossop Cemetery, 1859-2011
Hope Cemetery, 1835-2017
New Mills, Thornset Cemetery, 1994-2011
These new releases have been provided by Derbyshire Family History Society and High Peak Borough Council. If you've got family roots in Derbyshire, you can piece together more of your past by also delving into births and baptisms and marriages from the county.
Over 7,000 exclusive admission registers from two schools have been added to this colourful collection. These records can reveal details about your ancestors' childhoods that you won't find anywhere else, including:
Their names, ages and dates of birth
The name of the school they attended
When they started school
Their parents' names
Provided by our partners at North West Kent Family History Society, the new additions come from Stone, The Brent School (1894-1920) and St Mary Cray School (1867-1920).
We've just released millions of civil birth, marriage and death records from Lima, the capital city of Peru. Spanning over 120 years, each collection includes a dedicated search page making it easier to narrow down the record you're looking for:
Brought to you in partnership with FamilySearch, these milestone resources are essential for anyone with Peruvian heritage.
Our newspaper collection continues to grow with the addition of 12 brand new titles, along with updates to 14 existing titles. New to the site are:
Meanwhile, we've updated:
Major app-date: record searching is now live
Good news: you can now search for records from the Findmypast app. You can also filter and sort the results and with a paid subscription, view transcripts and images to print or download.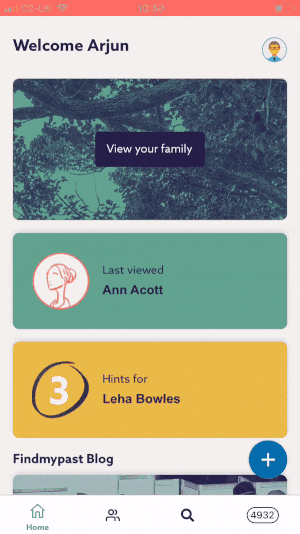 To use this feature, download the app (or update date it if you already have it) and you'll see a search magnifying glass at the bottom of your screen. You can find out more about the free Findmypast mobile app and all its great features here.
Friday's Live July 10th

Join Alex for this week's special live broadcast. To commemorate the 80th anniversary of the Battle of Britain, Alex is joined by special guest, Commonwealth War Graves Commission historian Lynelle Howson, for a discussion around the commission's history, work and records. Alex and Lynelle will also be taking questions from the audience so feel free to leave yours in the comments. Tune in live, today (Friday 10 July) at 4pm BST. QUESTION OF THE WEEK: Did any of your ancestors give their lives for their country?

Posted by Findmypast on Friday, July 10, 2020
Have our family records or handy tools and features helped you understand your past and shape your future? We'd love to hear your stories and discoveries. Reach out to us on social media using #FindmypastFeatured.
More on this topic:
Share this article
About the author