How I found out I'm descended from a Mayflower crew member
3-4 minute read
By The Findmypast team
11 January 2021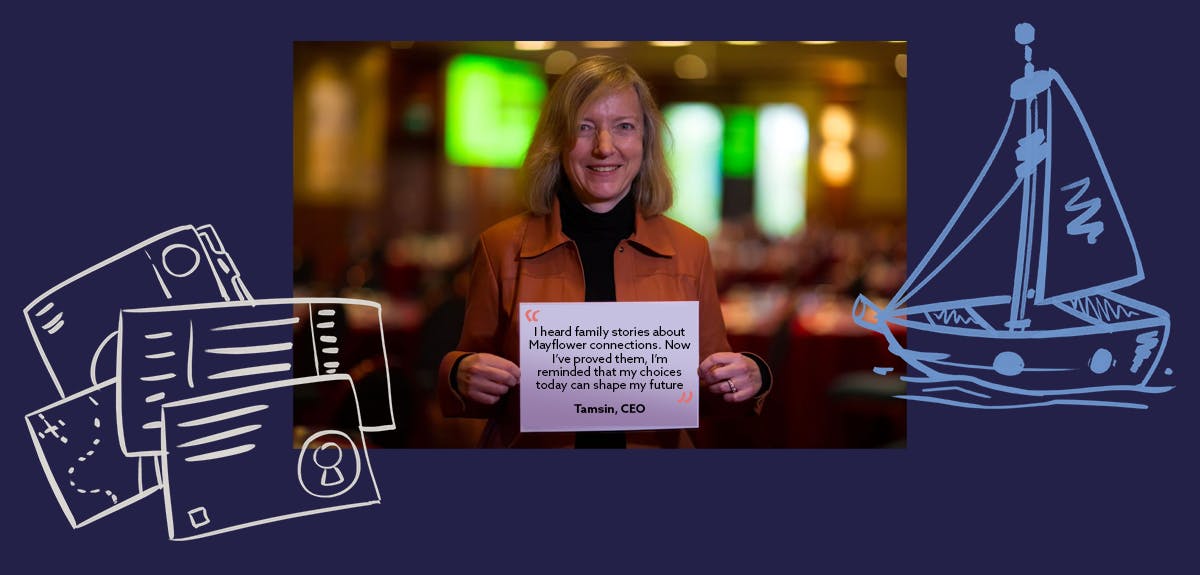 Findmypast CEO Tamsin Todd's voyage into her past unlocked an amazing link to the famous Mayflower ship. Here, she shares her story.
All my life I had heard family stories that I had a connection to the Mayflower. As a child visiting family near Boston, we went to the Plymouth Plantation where tour guides dress up as Mayflower passengers. I wondered if one of the characters was 'ours'.
My father's cousin was the family historian. He had done the family genealogy, visiting archives and libraries to piece it together.  But it was all on paper, making it difficult to share and develop with the rest of the family.
Before I joined Findmypast I had only traced my family tree as far back as my great grandparents. I knew basic information - names, dates and locations.
Everything changed when I joined Findmypast. My colleagues and our customers spoke about how researching the past had helped them understand themselves better. Moreover, by understanding the past, they felt better equipped to make decisions about their present and future. The possibility of discovering more was intriguing.
My first major discovery was the story behind a treasured family heirloom, a hand-carved harp that belonged to my great grandmother, a professional musician, and was passed down to me.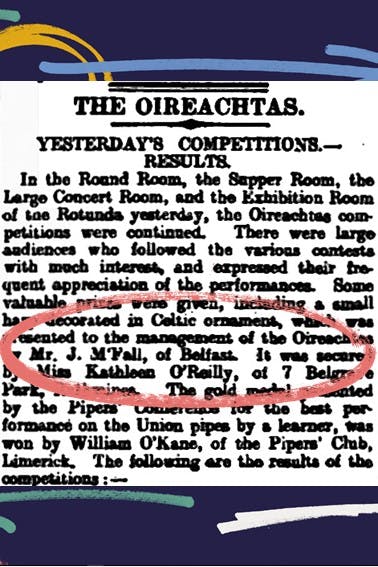 But the most fascinating find has to be my family connection to the Mayflower. This famous ship set sail from England in 1620 and brought the people who would become known as the Pilgrims to Massachusetts.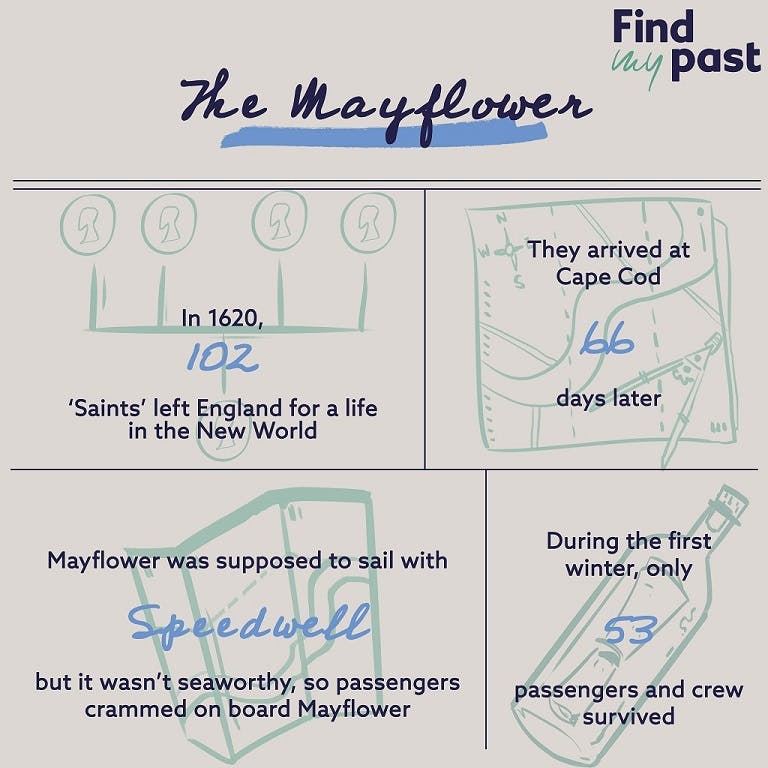 On my father's side, I am descended from one of the Mayflower's crew, John Alden, and a passenger, Priscilla Mullins.
John Alden (circa. 1598–1687) was the Mayflower's cooper. As cooper, he was responsible for building and fixing the ship's wooden barrels, known as hogsheads. Barrels were important. They stored the ship's food and drink for the journey. A leaky barrel could be a disaster!
Unlike many of the crew, Alden decided to remain in the Plymouth Colony, rather than return to England. He went on to hold a number of prominent public positions. He was the last surviving signatory of the Mayflower Compact, the agreement that established the governance of the community.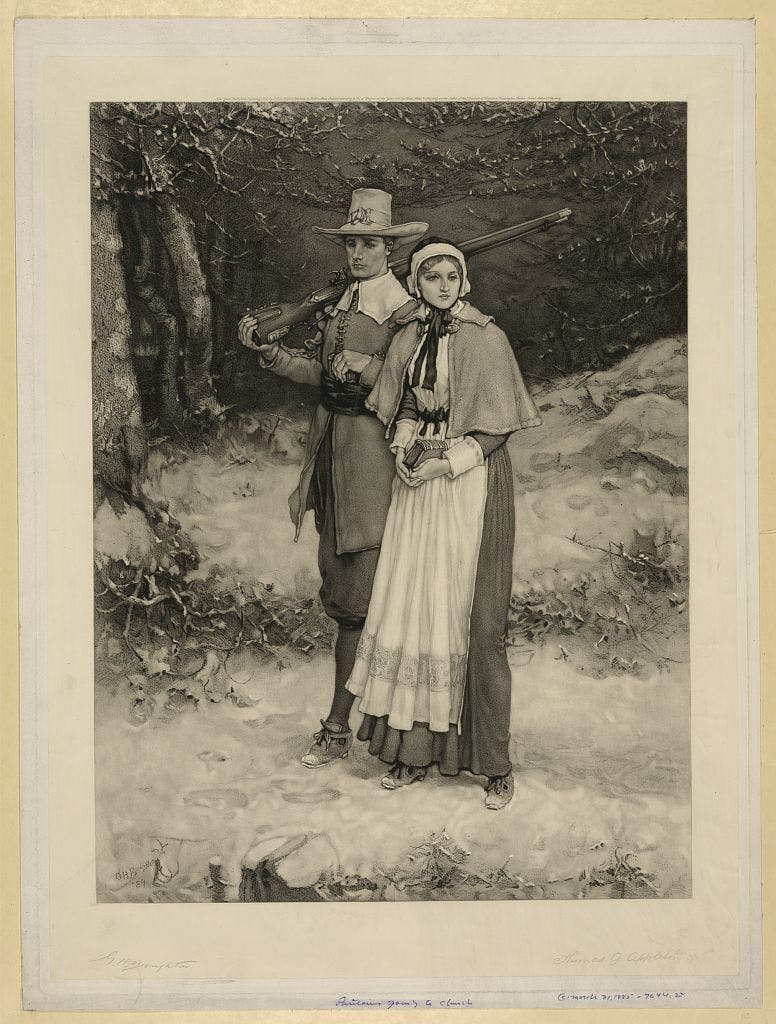 John Alden married fellow passenger Priscilla Mullins. They had ten children. The connection on my family tree is via their third son, Joseph Alden and Mary Burrell, an ancestor on my father's line.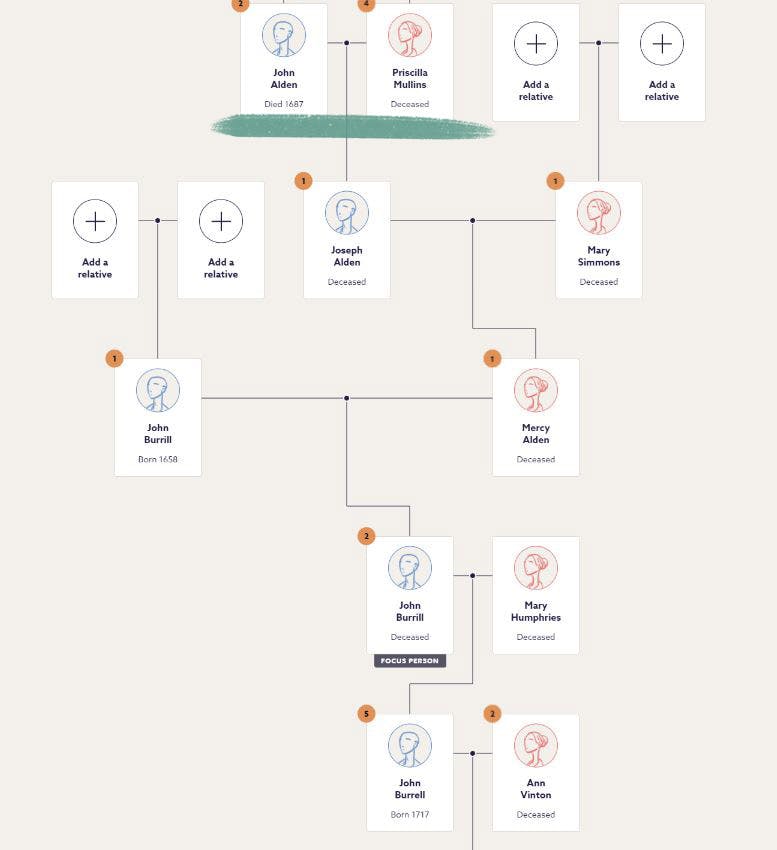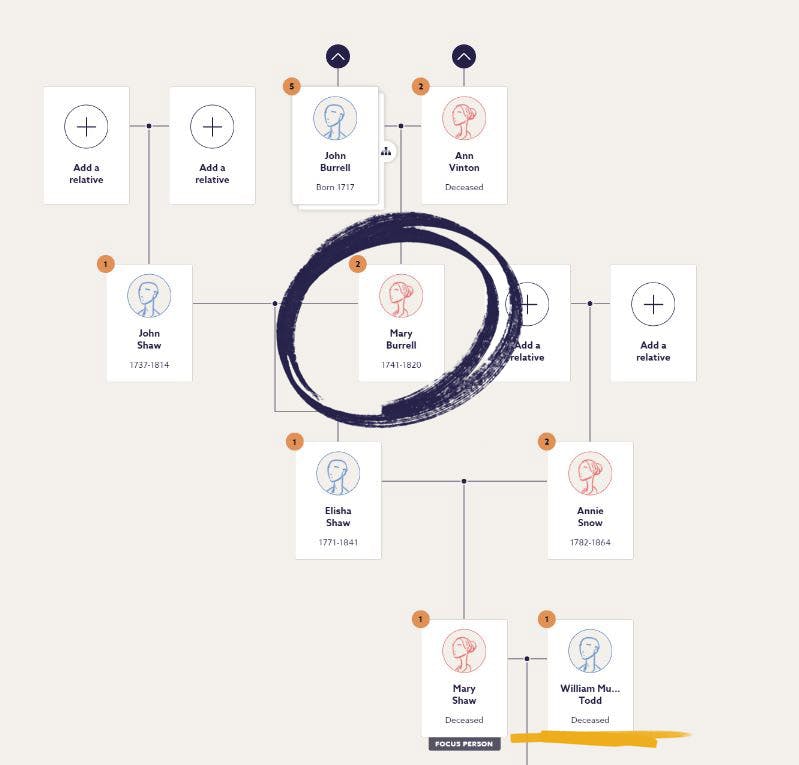 Henry Wadsworth Longfellow's fictitious 1858 poem, The Courtship of Miles Standish, imagines the love triangle between John, Priscilla, and fellow passenger Captain Myles Standish.  The ballad was hugely popular on both sides of the Atlantic, reportedly selling 10,000 copies in a single day in London. 

It made John and Priscilla famous in Victorian popular culture.
How I uncovered the connection
The crucial record that unlocked my link to John Alden came from the New Brunswick Genealogical Society. Daniel Turner's Shaw: a genealogy of descendants of John Shaw and Mary (Burrell) showed that Mary Shaw married William Murray Todd, my great-great-grandfather. Mary's grandmother, Mary Burrell, is just a few generations descended from the Aldens.

As a result of my research, I'm planning to one day visit the Alden House in Duxbury, Massachusetts. I'm also excited to learn more about John Alden and Priscilla Mullins' many descendants, possibly including some famous faces.
From learning more about my family tree, I've grown to appreciate the risks my ancestors took to build new lives. I'm proud of how hard they worked work to support themselves and their communities. These amazing stories remind my family that the choices we make in our lives today may shape our families and communities in the future.
More on this topic:
Share this article
About the author